Which is the safest country if World War III happens?
如果第三次世界大战爆发,哪个国家最安全?
以下是Quora读者的评论:
Jack Morrissett, Person trying to educate persons about Historic persons
Switzerland
You must be thinking "Why Switzerland, they haven't been in 2 world wars, doesn't that mean it is imminent?"
While yes, they have never been in a world war, they are the most defended country on the planet.
Called The National Redoubt, it goes as the following:
Enemy looks at a map …
瑞士
你一定会想"为什么瑞士没有经历过两次世界大战,这难道不意味着它即将大难临头了吗?"
是的,他们从未参加过世界大战,他们是这个星球上防御最严密的国家。
它被称为国家堡垒,原因如下:
敌人看看地图……
Looks at Switzerland …
Decides it is just not worth it because:
看看瑞士……
觉得进攻瑞士不值得,因为:
Switzerland can blow up mountain roads and bridges - Want to cross a bridge? Nope. They blew it up because almost all bridges and mountain roads can be blown up
Want to not have to fight them? Too bad, as Military Service is a Requirement by the Swiss Go nment, Having up to 200,000 trained men in hours
Want to fight head on? Too bad, as the Army has been trained to withstand life in the Mountains and have practiced Guerrilla Warfare. And the Army has disguised many wons, like anti-air guns as Barns and other structures
Want to just Nuke or bomb them into Oblivion? Too bad, as they have enough Fall-out shelters for the entire population of their country and then some!
瑞士可以炸毁山路和桥梁——想过桥吗?不。他们炸掉大桥,几乎所有的桥梁和山路都可能被炸毁。
不想和他们战斗吗?很遗憾,瑞士政府要求公民服兵役,几个小时内就能召集20万训练有素的军人。
想正面交锋吗?很遗憾,这支军队训练有素,能忍受在山林居住的生活,并进行游击战。军队把很多武器伪装成谷仓和其他建筑,比如防空炮。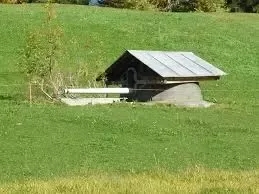 想要用核武器或诈弹把他们炸得面目全非吗?很遗憾,他们有足够的避难所,可以容纳他们国家的所有人!
Now tell me you think anyone in Europe would want to declare war on them?
现在告诉我,你认为欧洲会有人想对他们宣战吗?
Sanchit Sharma, studies Law & Bachelors of Business Administration at
Switzerland
It is likely the safest country you could possibly be during the event of a Nuclear War or World War 3
Here are 6 reasons for the same:
瑞士
若发生核战争或第三次世界大战,瑞士可能是最安全的国家。
原因有6点:
1.) The Geographical distinction
ŸIn the South end of Switzerland you have the Swiss Alps
ŸNorth is covered by the Jura Mountains
It is next to impossible to track these mountain ranges without suffering heavy casualties because of the jaw drop -20 °C temperature and difficult terrain. Plus, it is also a strenuous job to mobilise so much military ordinance from hills to the pns.
1.)地形差异
瑞士的南端有瑞士阿尔卑斯山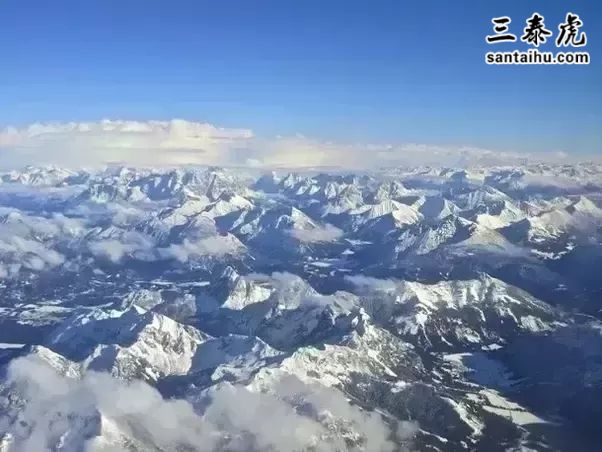 北部有侏罗山脉覆盖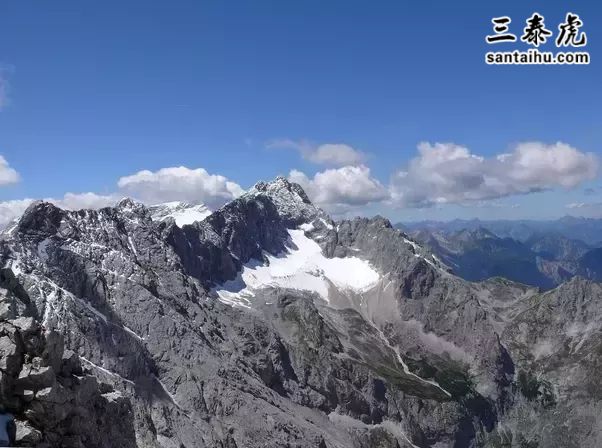 要想不造成重大人员伤亡的前提下通过这些山脉几乎是不可能的任务,因为这里的气温低至零下20摄氏度,地形复杂。此外,从山区到平原调动这么多军队也是一项艰难的工作。
2.) Switzerland has the ability to mobilize 200,00 soldiers and military ordinance in a short notice of 72 hours
In an event of war, Swiss military can mobilize their almost entire military and the equipment to retreat back to the ale region. In that region, Swiss military has built over 26,000 fortified bunkers and positions which yield a tactical advantage to them.
2.)瑞士有能力在72小时内动员20000名士兵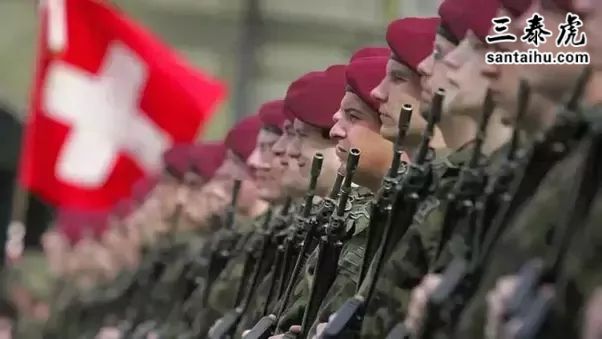 一旦发生战争,瑞士军队可以动员几乎全部军队和装备,撤退到阿尔卑斯山地区。在该地区,瑞士军方已经建造了26000多个堡垒和阵地,为他们提供了战术优势。
3.) In addition to that, every road, tunnel, bridge, and railroad in the country has been designed in a way that they can be remely blown up to deny possible invaders from ever using them
If the hostile power ever crosses the ale region and venture for the pns, Swiss army can blow the tunnels, bridges and other connecting points in order to stop them to from taking over.
3.)除此之外,该国的每条公路、隧道、桥梁和铁路都被设计成可被远程炸毁,阻止可能的使用这些设施的入侵者。
如果敌对势力越过高山地区,冒险进入平原,瑞士军队可以炸毁隧道、桥梁和其他连接点,阻断他们占领这些地方的企图。
4.) It is the only country in the world to have enough fallout shelters to house their entire population along the other half of the world
4.)它是世界上唯一一个拥有足够防空洞、可以容纳全体国民的国家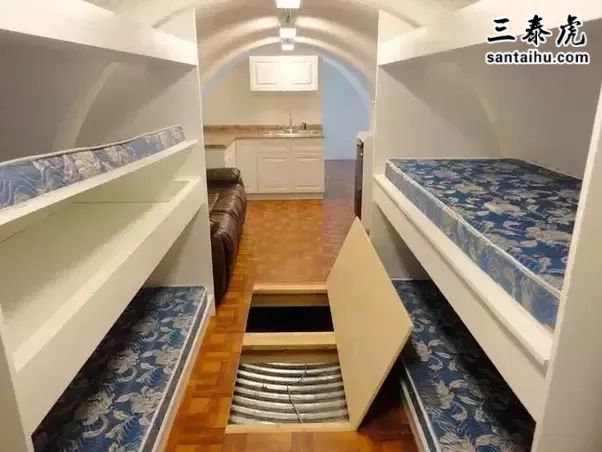 5.) All houses in the country are mandated by law to have a nuclear shelter
All the houses which were made after 1978 are mandated by law to have a nuclear shelter which can support the complete family in case of a nuclear explosion of over 12 megatons from over 700 meters.
5.)根据法律规定,这个国家的所有家庭都必须建一个核避难所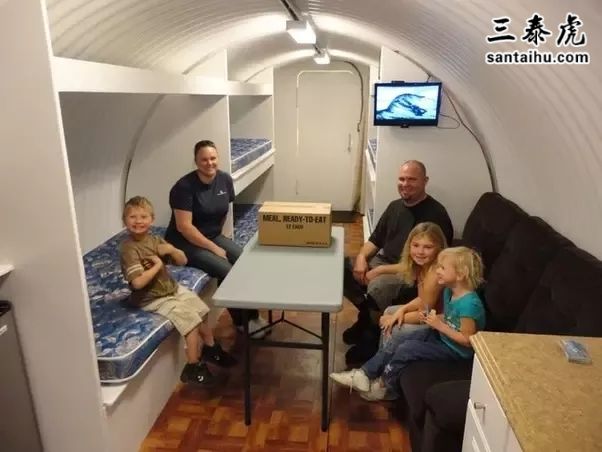 法律强制要求1978年以后建造的所有房屋都要有核避难所,在700米以上的高空发生超过12兆吨的核爆炸时,这个避难所可以保全整个家庭。
6.) There are 8.6 million fallout shelters in Switzerland
This basically means that even in the event of a large refugee influx the country would still have enough shelters to fit everybody inside of them
6.)瑞士有860万个放射性尘埃掩蔽所
这基本上意味着,即使大量难民涌入瑞士,该国仍有足够的避难所容纳所有人。
Heads of states will end up looking at their generals and think to themselves, "No thanks, we'll take over something a little easier instead"
国家元首们最后会看着他们的将军们,心里想,"不,谢了,我们还是找一些更容易拿下的目标吧。"
It has been said before, that in the event of a global nuclear war the only survivors would be the heads of states of a few countries, cockroaches, and over 8.4 million Swiss citizens.
以前有人说过,如果全球爆发核战争,唯一的幸存者将是几个国家的元首、和840多万瑞士公民。
It is an impregnable castle in the center of Europe
You learned something new today. Now start packing for Switzerland
瑞士是欧洲中心一座坚不可摧的城堡。
你今天学到新东西了吧。现在开始打包前往瑞士吧。
Hugo Ebenfeldt, Lived to the fullest since the 90's
WWIII would almost certainly involve nuclear wons, and Germany, France and Italy would be the first European countries (along with the UK) to be hit. So no European country is up for consideration! Also, Africa would succumb into chaos, as would central, and southern America too. No places from there then!
No, for WW3 you are looking for remeness. So here are my suggestion:
第二次世界大战几乎肯定会涉及核武器,德国、法国和意大利(以及英国)将是第一批受到攻击的欧洲国家。所以欧洲国家都不是最安全的!
此外,非洲会陷入混乱,中美洲和南美洲也会陷入混乱。那就没有地方是安全的了!
不,在第三次世界大战中,你可以去遥远的地方。下面是我的建议:
Antarctica
Great location. No sensible leader would ever nuke Antarctica. On the other hand you have Trump in the US, Putin in Russia and K-, so maybe there is a possibility…
南极洲
很棒的位置。任何明智的领导人都不会用核武器攻击南极洲。另一方面,特朗普在美国,普京在俄罗斯,,所以也许有可能……
Madagascar
Reme and has good farming opportunities.
马达加斯加
偏远地区
Sri Lanka
Will probably not be involved in the war, and certainly not a priority for any military power.
斯里兰卡
可能不会卷入战争,当然也不会是任何军事力量优先考虑的目标。
Greenland
Beautiful & safe. All you need.
格陵兰岛
美丽、安全。这就是你所需要的一切。
Iceland
Good infrastructure. Most developed country that will survive WW3, according to my highly non-scientific guesswork.
冰岛
基础设施很不错。根据我的非科学推测,大多数发达国家都能挺过第三次世界大战
Jica
No one would ever dare to nuke Usain Bolt. That man would run you down real quick.
牙买加
没有人敢用核武器攻击尤塞恩·博尔特。那个人会很快把你的。
New Caledonia
Where? What the hell is that? We ain't got time for that!
新喀里多尼亚
它在哪?那是什么鬼东西?我们没时间了!
Socotra
A small island no one in a position of power has ever heard of. There is a small chance one of the parties engaged in WW3 would want Socotra so they can get units closer to the Gulf of Aden, but I find that unlikely.
索科特拉岛
所有位高权重的人都没有听说过的小岛。参与第三次世界大战的一方有可能想要索科特拉岛,这样他们就可以让部队更靠近亚丁湾,但我觉得不太可能。
São Miguel
If you've never heard of the place, it won't get nuked. Edit: Scratch São Miguel! It has come to my attention that the US has a base on the Azores!
圣米盖尔
如果你从没听说过这个地方,那么它就不会被核攻击了。编辑:进攻圣米格尔!我注意到美国在亚速尔群岛有一个基地!
Richard Ruby, studied at Western High School Las Vegas Nv
NEW ZEALAND. New Zend is po itically isolated or neutral as far as te rorm and conflicts with other countries. New Zend has plenty of homes in plenty of pleasant regions, not poor, modernized, beautiful, quiet, low crime, peaceful, English is the most common language in the population (80%), geographically isolated and would not economically cease due to if a third world war were to occur. New Zend is off range of any pential bomb explosions in any nearby country pentially targeted. A world away from any pential World War III and just as easy to live in as in any country during no world war and a country with an economy good enough to live comfortably and well in. When it comes to peace, safety and a world away from World War III in case during a world war, I would call New Zend the Garden of Eden. Last ne: DO NOT… live near the coast. In case of a tsunami caused by bombs that miss their mark and detonate at sea. Final last ne: There NEVER will be an apocalypse through weather that could cover the entire globe. Trust me, it's impossible. Fear not. Final closing: If the pential of a third world war with the pential of 1 year or less remaining is a serious concern, BEGIN TO prepare yourself, because once IF a third world war becomes offi al, ALL airports will IMMEDIATELY shut down and all hopes for a flight to New Zend, IMMEDIATELY plummet to the ground.
新西兰。就主义和与其他国家的冲突而言,新西兰在上是孤立或中立的。新西兰有大量的家庭住在舒适地区,生活条件不错,现代,美丽,安静,犯罪率低,和平,英语是最常用的语言(80%),地理上偏安一隅,不会因为第三次世界大战的发生而出现经济停摆。新西兰不在任何可能发生战争的国家附近。一个远离任何可能爆发第三次世界大战的国家,一个经济状况足够好,民众能够过上舒适安逸生活的国家。当谈到和平、安全和远离第三次世界大战的世界时,我会称新西兰为伊甸园。最后一点:不要…住在海边。如果诈弹没有击中目标并在海上引爆,将造成海啸。最后一句话:大灾难绝对不会发生。相信我,这是不可能的。不要害怕。
Jackson Dawson, Freelance graphics designer, firefighter at CFA
The Swiss are pretty much untouchable at this point so I'd say they get first place and people have already expned why.
瑞士人在这一点上几乎是无人能及的,所以我想说他们是最安全的,人们已经解释了原因。
2nd place goes to Australia. We have a relatively small population compared and it is somewhat spread across the oversized country so nuking it would be a large waste of warheads. While we do not yet have anti-ICBM defence sy ems, we can retreat inland. Most of our country's edges are cliffs meaning you would need to send paratroopers and I doubt many would survive inland for very long, our beaches are short and that would make a beach landing very horrific for those coming ashore. Our Military(Especially the Army) is one of the worlds most well trained and people from inland are quite tough by default. And lastly, just about everything here will kill you so good luck. "she'll be , mate."
第二名是澳大利亚。相比之下,我们的人口相对较少,而且它在这个幅员辽阔的国家里分布得比较分散,所以使用核武器是巨大浪费。虽然我们还没有反洲际弹道导弹防御系统,但我们可以向内陆撤退。我们国家的大部分边缘是悬崖,这意味着你需要派遣伞兵,我怀疑很多人能否在内陆生存很长时间,我们的海岸线很短,这将使海滩登陆非常可怕。我们的军队(尤其是陆军)是世界上训练最有素的军队之一,来自内陆的人天生就很强悍。最后,祝你好运吧。"她是对的,伙计。"
3rd place goes to Russia. Freezing, harsh and unforgiving. Russia's region has held their ground for just about as long as Afghanistan has throughout history. One of the worlds finest Militaries, huge mass of land and if Germany couldn't then I reckon the only country that could successfully eliminate or conquer The Motherland is Russia itself.
第三名是俄罗斯。冰冷、严酷、。俄罗斯地区坚守阵地的时间几乎与阿富汗历史上的时间一样长。他们是世界上最优秀的军队之一,幅员辽阔,如果德国都不能战胜俄罗斯,那么我认为唯一能成功消或征服俄罗斯的就是俄罗斯自己。
4th is America. As Isoroku Ymoto is rumoured to of said "There would be a rifle behind every blade of grass…" America has a HUGE population so ICBM's would be devastating. (If Yellowstone doesn't beat North Korea to it). Invading America would be a big mistake. Although at first it might be a success, it would not last long. Through history the American people have overcome some of the hardest occupations and risen from their own ashes despite incredible opposition. Although the U.S of A might be caught in the very middle of WWIII, they would surely find a way. Kaiser Wilhelm once cmed America is full of rats that care for nothing else but themselves…Am I correct in saying that rats always find a way of a sinking ship?
第四是美国。有传言称,山本五十六曾说过,"每片草坪后都会有一支来复枪……"美国人口众多,因此洲际弹道导弹一旦爆炸,将带来毁灭性的后果。入侵美国将是一个巨大的错误。虽然一开始可能会成功,但不会持续太久。纵观历史,美国人民挺过了一些最艰难的战役,在难以置信的反对声中从灰烬中站了起来。尽管美国可能会在第三次世界大战中被攻占,他们肯定也会找到办法的。德国皇帝威廉二世曾说过,美国到处都是只关心自己的老鼠……我认为老鼠在沉船上也总能找到逃路,没错吧?
William Bono, Paid attention in school
There are a lot of unknowns in this question. The obvious ones are things like "how is the war fought?" and "where would it be fought?"
这个问题中有许多未知之处。最明显的问题是"战争是如何进行的?"和"战争将在哪里进行?"
A little less obvious is "why would it be fought?" and "who's fighting?" which would clarify some things.
不太明显的是"为什么要打仗?"和"谁和谁打仗?"说明白这两个问题能让事情清楚些。
One very basic (but even less obvious) question is how we're defining a world war in the first place. Offhand, going by conditions of the recognized "offi al" begngs of WWI and WWII, it involves multiple countries devoting significant portions of their military and civilian resources to an armed conflict, and the conflict is not confined to a single country or region.
一个非常基本(但更不明显)的问题是,我们如何在一开始就定义世界大战。顺便说一句,根据第一次世界大战和第二次世界大战"正式"开始的条件,多个国家将大量的军事和民事资源投入到武装冲突中,而冲突并不局限于一个国家或地区。
If we're trying to come up with a forward-looking prediction, then using that definition means we're not thinking of World War 3.
如果我们是想要提出一个前瞻性的预测,那么使用这个定义意味着我们没有考虑到第三次世界大战。
At a minimum, we're making predictions for World War 6.
Under that definition, one list of world wars might be, in order:
至少,我们预测的是第6次世界大战。
根据这一定义,世界大战的清单可能是:
1.The Napoleonic wars of the early- to mid-1800's
2.The Great War of 1914-1918
3.The As vs Allies war of 1939-1945
4.The Cold War between NATO and Warsaw Pact countries
5.The Global War On Terror starting in 2001
1、19世纪早期到中期的拿破仑战争
2、1914-1918年的第一次世界大战
3、1939年至1945年轴心国与盟国的战争
4、北约和华沙条约国家之间的冷战
5、始于2001年的全球战争
So, to answer the question as written, the safest place to be in WW3 was probably "not Russia".
As for a future conflict, there are still a lot of unknowns, and determining where the safest place to ride it out might be depends entirely on answering those questions.
所以,要回答这个问题,第三次世界大战中最安全的地方可能"不是俄罗斯"。
至于未来的冲突,仍有许多未知数,而决定哪里是度过冲突的最安全地方,可能完全取决于如何回答这些问题。