CEOs won't be punished if staffers test positive: Go nment
印度政府:员工检测呈阳性,CEO不会受到惩罚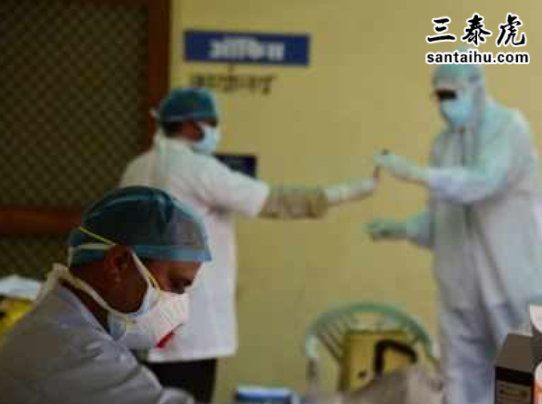 NEW DELHI: Dismissing fears of legal action ag inst manufacturing facilities, including imprisonment of the CEO or temporarily sealing of the factory if an employee tests positive for Covid-19 on the premises during lockdown, the Centre on Thursday clarified that there is no such clause in the consolidated revised guidelines of April 15 and such apprehensions are 'misplaced'.
新德里:外界担心在封城期间,如有员工检测呈阳性,当局会对该工厂采取法律行动包括监禁首席执行官或封厂,为了消除这方面的担忧,印度中央政府星期四澄清说,4月15日发布的统一修订准则中没有这样的条款,这种担忧是"错误的"。
In a letter to all states/Union territories, Union home secretary Ajay Bhalla has requested them to apprise industrial field establishments of the lockdown guidelines and not misuse them to harass the management of manufacturing/ commercial establishments.
在发给所有邦/联邦领地的一份公函中,联邦部长阿杰伊·巴拉已经要求各邦向企业通报封锁准则,不要滥用这些准则干扰工厂和企业的管理。
"Some apprehensions, based on wrong interpretation of the guidelines, have been raised in the media and by some companies having manufacturing facilities," Bhalla said.
阿杰伊称:"媒体和一些开厂的公司已经提出一些基于对指导方针的错误解读而产生的担忧。"
He elaborated that the fears included legal action such as imprisonment of CEO and sealing of facility for three months if any employee is found Covid-19-positive, or sealing of factory for two days if precautionary measures not taken.
他详细解释说,这些担忧包括:如果发现有员工的新冠肺炎检测呈阳性,将对工厂采取法律行动,如监禁CEO、封厂3个月; 如果不采取预防措施,工厂将被封2天。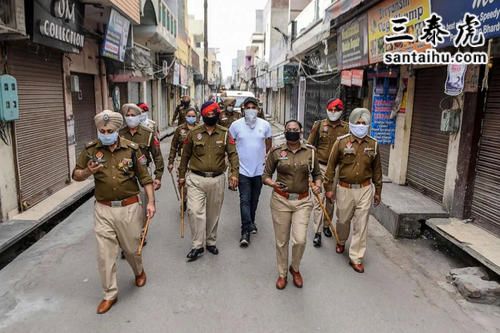 "I would like to clarify that there is no such clause in the consolidated revised guidelines and therefore there is no basis for such misplaced apprehensions," the home secretary said.
这位部长表示:"我想澄清的是,统一修订的指导方针中没有这样的条款,因此,这种担忧是没有根据的。"
"Covid-19 being a highly infectious epidemic, it is important that all workplaces take measures to ensure social distancing and follow standard health protocols as notified by the ministry of health and family welfare (MoHFW). Accordingly, appropriate safeguards at workplace have been prescribed in the national directives and SOPs ... The workplaces and industrial and commercial establishments are required to follow these guidelines," said Bhalla.
阿杰伊称:"新冠肺炎是一种具有高度传染性的流行病,所有工作场所都应采取措施确保社交疏离,并按照卫生部和家庭福利部通报的标准卫生方案行事,这一点很重要。因此,国家指令和标准作业程序规定了工作场所应当采取的适当保障措施。工作场所和工商业机构必须遵守这些准则。"
The letter also clarified that the activities allowed under the consolidated revised guidelines of April 15 have subsumed all activities that were permitted under the March 24 guidelines (and as modified further), except in containment zones.
4月15日发布的统一修订准则所允许开展的活动包括3月24日准则所允许的所有活动(以及经过进一步修改的活动),但封锁区不适用。
"Hence, it is clarified that the consolidated revised guidelines of April 15 do not curtail the exemptions already provided earlier, unless the exempted activity falls within a containment zone," Bhalla said. It was also underlined that subject to compliance with the SOPs on social distancing, no fresh licence or statutory approval is required for resumption of permitted activities during the lockdown period.
阿杰伊说:"因此,需要澄清的是,4月15日的统一修订准则并没有限制早先已经公布的豁免条款,但豁免条款不适用于封锁区。"在遵守《社交疏离准则》的规定下,在封城期间,无须重新领取许可证或获得法定批准,便可恢复已获准许的活动。
印度时报读者的评论:
译文来源:三泰虎 http://www.santaihu.com/49762.html 译者:Jessica.Wu
posttokrish
in a month and half, india will be totally free of Corona fear, but corona vir s still will be there.
it is influenza like illness, more contagious, only few vulnerable hit breathing issue.
So, ensure good immune, hygeine. If people desciplined then Corona gets defeated.
Thanks to Central go nment and Modi and team.
再过一个半月,印度将完全消除对新冠肺炎的恐惧,但新冠病毒仍将存在。
新冠肺炎和流感类似,但传染性更强,只有少数体弱患者会出现呼吸困难。
所以,要提高自身的免疫力,保持良好的卫生惯。如果大家都自律点,肯定能战胜病毒。感谢印度中央政府,感谢莫迪及其团队。
Rupali Duggal
VERY GOOD AND TIMELY MOVE BY THE GOVT, IT WILL BOOST CONFIDENCE IN EMPLOYERS TO OPEN UP WITHOUT FEAR.
印度政府做得好,及时辟谣,给企业主们吃了一颗定心丸,他们可以放心继续营业了。
Subbu India
In the first instance why such an order was published. If I cannot give a guarantee that no one in my home could be caught with Corona Vir s how a CEO can guarantee that. Good that the Gocerbment understood it and removed the clause.
为什么要发布这样的规定?CEO怎么能保证所有员工都不会感染呢?好在政府理解了这一点,删除了这一条款。
Manyam Raja Ram
The Gt. is in confused stage. There is no clarity about the policy matter.
印度政府乱了手脚了啊,出台的政策不明确。
Abhishek Gupta
Moron CEO of Indian IT firms .. they just want to use human resources as some macine assets, they wont mind risking life of their employeed and ask them to come to work
印度IT公司的首席执行官要求员工复工了,他们不介意拿员工的生命去冒险,把他们当机器使。
Sameer S
The C0r0navir s death rate for 80 years olds is 14.8%. Patients ages 70 to 79 years have a death rate of 8% and those ages 60 to 69 have a death rate of 3.6%. (Y0unger age gr0ups have l0wer death rates; 1.3% for those 50 to 59; 0.4% for the age gr0up 40 to 49; and just 0.2% for pe0ple ages 10 to 39.)
80岁以上患者的新冠病死率为14.8%,70-79岁为8%,60-69岁为3.6%,年轻患者的病死率比较低,50-59岁为1.3%,40-49岁为0.4%,10-39岁为0.2%。
Gopkrishnan T.s
But some surprise checks should be made and corrections to be made.This could be for month or so.
各方应该进行一些突击检查,纠正不规范做法。封城可能还要持续一个月左右。
Shyamsunder Rao
It is better for gt to issue clear guidance to industries on starting the factories.These days all guidelines contain penal action, huge fines,jail terms etc.This should stop.These guidance should be withdrawn once the Corona vir s is contained.
政府最好就复工问题向企业发布明确的指导方针。如今,所有的指导方针都包含刑事处罚、巨额罚款、监禁等条款。一旦疫情控制住了,就应该废除这些条款。
Paramjit Singh
Why not Gt take action on such media ?
为什么政府不对这些媒体采取行动呢?
Madan Mohan Siddhanthi
How will knowan employee after office hours where all he goes and where he sleep & where he drinks and spends time - not all are in this category -if some rascals catch & spread , we can not punish the CEO
CEO怎么知道员工下班后去了哪里,在哪过夜,在哪消遣?如果一些不遵守规定的人感染了,也不该惩罚CEO.
Subba Iyer Mani
Some sectors like automotive are inundated with unsold inventory and it is difficult for them to restart activities. Infrastructure can restart which will give impetus to cement, steel etc . Everybody is sitting on sharp s and ho situation will improve.
汽车这样的行业,库存很大,很难重启生产活动。基础设施建设可以重启,这将推动水泥、钢铁等行业的发展。每个人都如坐针毡,希望情况会好转。
Piyush Kumar
Wonder if the go nment was also planning to file an FIR ag inst every Chief Minister if any state go nment employee was to test positive.
我想知道如果有邦政府雇员的检测结果呈阳性的话,政府是否也计划对首席部长进行立案调查?
PARIKSHIT BHANDARI
That Is not possible....... they make rules for others not for themselves
那是不可能的。规定是为别人制定的,不是为他们自己。
ROHIT KUMAR
There would be more no. of cases, if manufacturing facilities open at this time..
如果工厂在这时候开始复工,病例数会越来越多的。
Quhesobi
There should be no double standards. Will Feku be punished if his stooges test positive? However, Feku has to pay exemplary dges to the people for his irresponsible and reckless inaction that helped spread the coronavir s. Feku wasted precious two months to prepare for the coronavir s and let the vir s run its course. India could have followed the South Korean model to contain the outbreak without any lockdown if Feku took the coronavir s seriously from the start.
不应该实施双重标准。如果莫迪的手下检测呈阳性,莫迪会受到惩罚吗?
莫迪不负责任、不作为,必须向人民赔偿损失,这种不作为导致了疫情的蔓延。
莫迪浪费了两个月的宝贵时间,本来可以做好准备应对疫情的,他却任由疫情蔓延。
如果莫迪从一开始就认真对待疫情,印度本可以像韩国那样在没有封城的情况下控制住疫情。
Pradeep Kumar C K
Finally some clarity on this rule. Most of the companies haven't started their activities due this rule alone. It will be a great relief to many people.
政府终于出来澄清了。因为这条规定,大多数企业没有复工,政府澄清之后,很多企业能松一口气了。
Vignesh India
Find and punish the persons responsible for spreading such fake news first.
先找出那些传播谣言的人,必须加以惩罚。
Ravi Agrawal
Good move. Let's see what happens.
做得好,拭目以待
Aj Jey
fine print....only workers will be fired
肯定是解雇员工,怎么会监禁CEO
ki Mondal
This is a good step but CEO must take care of social distancing and sanitization.
但是各公司的CEO必须确保社交疏离和卫生规范执行到位。
Milind Sakalkar
Gt should should make CEO responsible for any staffers test positive
印度政府应该规定,如有员工检测呈阳性,CEO要承担责任。
rahul ahuja
Narrenderrr Modi who is PM of Gujarat has finished Indian economy already
莫迪只是古吉拉特邦的总理,他毁了印度经济
外文:https://timesofindia.indiatimes.com/business/india-business/ceos-wont-be-punished-if-staffers-test-positive-gt/articleshow/75338207.cms