Coronavir s latest updates: 13,387 cases in India with 437 deaths
疫情更新:印度确诊13387例,死亡437例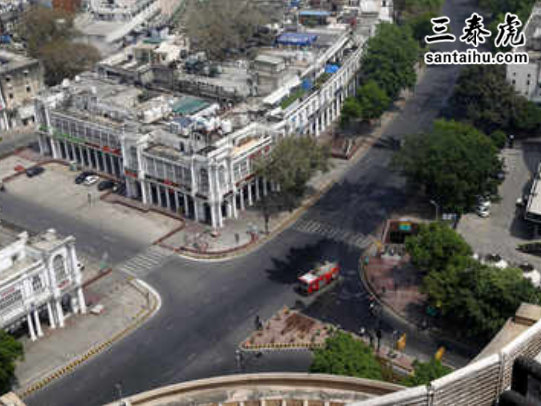 NEW DELHI: The total number of Covid-19 cases in India on Thursday evening was over 13,387. In Maharashtra, 286 fresh infections were detected, the third highest tally for a single day in the state, which has by far the largest number of Covid-19 patients. Maharashtra's Covid-19 count breached the 3000-mark on Thursday, the latest 1,000 cases coming in just four days. Mumbai added 177 cases, also its highest addition in single day, taking the total cases in the megapolis to 2,073 at a doubling rate of just six days.
新德里:截止星期四晚,印度确诊病例总数超过13387例。马哈拉施特拉邦新增286例,迄今为止该邦的确诊患者最多。星期四,马哈拉施特拉邦的确诊病例突破了3000例,仅在最近4天就新增了1000例。孟买新增177例,为单日最高,这个大都市的病例总数由此达到2073例,仅6天就翻了一番。
India now has total 13,387 coronavir s cases according to the ministry of health and family welfare. Of the total cases 11,201 are active cases, 1,749 people have been cured and there have been 437 deaths.
根据印度卫生和家庭福利部的数据,印度目前共确诊13387例,现存确诊11210例,治愈1749例,死亡437例。
In 3 weeks, economic loss from lockdown at 4.8L cr, says IIT-B
全国封城3星期,印度经济损失达4.8万亿卢比
India's three-week lockdown up to April 14 has eroded the economy by a whop Rs 4.8 lakh crore, according to a team of researchers from the IIT-Bombay. And the biggest five losers are Maharashtra, Gujarat, Tamil Nadu, Uttar Pradesh and Karnataka, says the team who analysed overall loss to the economy, lost income to marginal workers and consumption expenditure loss.
印度理工学院孟买分校的一组研究人员称,截至4月14日,为期三星期的封城已致印度经济损失了4.8万亿卢比,损失排名前五的邦分别是马哈拉施特拉邦、古吉拉特邦、泰米尔纳德邦、北方邦和卡纳塔克邦。
MP with 361 new cases sets single-day record, 244 in Indore alone
中央邦新增361例,创下单日记录,仅印多尔市就新增244例
Madhya Pradesh recorded huge surge in Covid-19 infections, with 361 new cases reported on Thursday, the highest single-day figure for any state so far. With the coronavir s crisis worsening in Gujarat as well and Maharashtra continuing to report big numbers, new vir s cases from across the country rose to 1,260 — the second highest for a single day so far.
中央邦的感染病例大幅增加,星期四报告了361例新病例,是迄今为止所有邦中单日感染病例最多的。随着古吉拉特邦疫情恶化以及马哈拉施特拉邦继续报告大量病例,全国各地单日总新增病例上升至1260例,为迄今为止单日第二高的数字。
Europe still 'in eye of storm', UN says vaccine only hope.The World Health Organisation has warned Europe was still in the "eye of the storm".
世卫组织称欧洲仍处于"风暴中心",疫苗是唯一的希望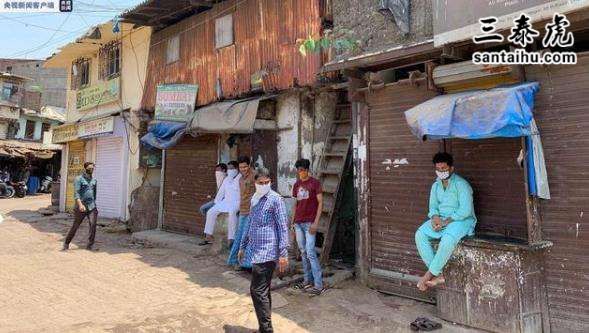 "We remain in the eye of the storm," WHO said. Positive signs in Spain, Italy, Germany, France and Switzerland were overshadowed by sustained or increased levels of infections in other countries, such as Britain, Turkey, Ukraine and Russia, he said. "It is imperative that we do not let down our guard"
世卫组织称:"我们仍处在风暴中心。西班牙、意大利、德国、法国和瑞士出现了积极迹象,不过英国、土耳其、乌克兰、白俄罗斯和俄罗斯等其他国家的感染人数持续上升,使得其他国家的"积极迹象"黯然失色。我们绝对不能放松警惕。"
More than 2.1 million people have been infected with the vir s around the world and over 1,40,000, including 90,000 in Europe, have died.
目前,全球超过210万人感染了新冠肺炎,死亡人数超过14万人,其中欧洲死亡人数为9万人。
印度时报读者的评论:
译文来源:三泰虎 http://www.santaihu.com/49719.html 译者:Jessica.Wu
Rajiv
Was there any choice other than lockdown considering the sheer size of the population
鉴于印度庞大的人口规模,除了封城之外,还有其他选择吗?
kukkoo
These reports are all done by forces who want to propagate Negativism and Ch populism. We can progress if we remain alive.
这些报道是那些想要传播消极主义和廉价民粹主义的人的写的。只要活着,我们就能进步。
mushtaq Qadri
Situation under control in India as compared to Europe ,America
与欧美相比,印度的疫情明显控制住了
Indra Prabha
Let us calculate in terms of the lives saved
算算救了多少人吧。
Ramesh Pai
BUT, guess how many lives would have been lost IF there was no lockdown? IF Modi had noty ordered lockdown, opposition would have been screaming too just as they are screaming now!
如果没有封城,会有多少人丧生?
就算莫迪没下令封城,反对派现在也会大呼小叫!
Ashok Kumar
Had there been no lock down, all the workers, experts,financers that is every one would have fallen ill and died and the cost India had to suffer would have been 480 lakh Crore plus more and more indefinitely. It is better to lose some thing in place of losing every thing.
如果没有封城,大家都会染病而亡。印度要付出的代价不止4.8万亿卢比,还会越来越多的。与其失去一切,不如损失一些身外之物。
Patriot
Demonetisation wiped 3L crore, GST wiped small business and now corona wiped 4.8L crore so far!
废钞令造成3万亿卢比损失,商品和服务税扼杀了小企业,目前为止新冠肺炎带走了4.8万亿卢比!
Pradeep
Dear smart alecs of IIT, please give responsible and practical solutions. It is easy to give statistics.
亲爱的印度理工学院的精英们,统计损失很简单,还是提供一些可行的解决方案吧。
Harish Gupta
Low testing rate is very dangerous for our economy
印度的检测率太低了,这才是危险所在。
Klika Pandey
Even after the lock down, India had to face the Tablighi Jat Markaj in dent. It is still understood that all of them and people coming in contact with them will be identified within 2 days.
即使在封城之后,印度也出了塔布里·扎马特·事件。据了解,这些参加集会的人及其接触者将在2天内得到确认。
A Singh
Lock down can be further extended till mid May, with operations to be allowed in industrial sector in a controlled envoirnment.
封城可进一步延长至5月中旬,在政府管控下可允许部分行业复工。
Krishnamurti Narrainen
Presi nt Trump can do anything Americans are always behind him. PM MODI can't because opposition.. medias are always criticizing him
有美国人的支持,特朗普总统可以放手干,美国人总是支持他。但莫迪总理却不能放手干,因为反对派从中作梗…媒体总是批评莫迪
Sayma Rayeen
Can't believe with those having lockdown this maeess is happen i still can't believe it
封城了还新增这么多,真是不敢相信。
K Mohan Twincities
The nearly 5 lakh crore loss can be earned back with new taxes levied in future
这将近5万亿卢比的损失可以通过征税来弥补
Gatothkach
You mean tax the middle class and keep beating them up with taxes till their back breaks.
你的意思是对中产阶级征税,直接压垮他们?。
K Mohan Twincities
IIT should also suggest what was the alternate way to avoid losses to the nation
印度理工学院也应该提一些避免损失的办法
K Mohan Twincities
Does the survey calculated the loss to each person in India during the lock down
是否计算了每个印度人在封城期间的损失?
T81
There would always be a trade-offs between saving lives and livelihoods
在拯救生命和维持生计之间总要权衡取舍。
Guest
all these losses will be recovered n great thing is millions of lives are saved. great great courageous step taken by Modiji, only the best leader can taken decisions,
我们将挽救数百万人的生命,所有损失都可以弥补。莫迪果断采取了封城措施,只有最出色的领导人才有魄力做出这样的大胆决定
外文:https://timesofindia.indiatimes.com/india/coronavir s-latest-updates-21-day-lockdown-cost-indian-economy-4-8l-cr-says-iit-b/articleshow/75191900.cms