To non-Chinese living in China: Has China treated you well?
居住在中国的外国人:中国对你们好不好?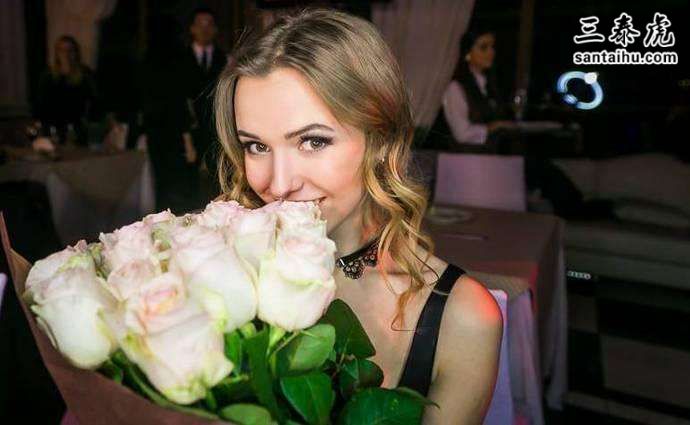 以下是Quora读者的评论:
Masao Miwa, Lived 50 years in Asia
Yes. I have lived on and off about half my time in China over the last 20 years. I have never been mistreated and because I am a senior, I find young Chinese very, very respectful and helpful.
很好啊。在过去的20年里,我在中国断断续续地生活了大约一半的时间。我从来没有不愉快的经历,我年纪比较大,我发现中国的年轻人非常、非常有礼貌,而且十分乐于助人。
When I lug my baggage up or down stairs, someone will come to my aid to help, boy or girl, whoever thinks I am having a problem. When I board a bus or metro, most, not all, young people will give up their seat to you. Sometimes, even a policeman will come to my aid, sometimes a bus conductor will tell someone to give up their seat…….with a smile.
当我拖着行李上下楼时,不管是男孩还是女孩,只要他或她认为我有困难,就会来帮助我。当我乘公共汽车或地铁时,大多数的,虽然并非所有的年轻人会给你让座。有时,甚至连警察也会上前帮助我,有时公共汽车售票员会微笑着让别人让个座儿。
When in China, my home base is Shenzhen, Shenzhen is a relatively new city with an average age of citizens around 30 or so. To get around, seniors can get a 'senior card'. Remember I am not a Chinese citizen. With that card, I can ride the bus or metro for free. All theme parks are free, and once in a while there are special events for seniors.
在中国的时候,我常住深圳,深圳是一个较为年轻的城市,市民的平均年龄在30岁左右。老年人可以申请"老年卡"方便出行。请记住这一点,我并不是中国公民。但有了那张卡,我也可以免费乘坐公共汽车或地铁。所有的主题公园都是免费的,偶尔也会有专为老年人举办的特别活动。
It is easy to make friends, whether it's a shop keeper, business associate, or just someone you just met. You can openly discuss things with friends and not fear for your life. Once most Chinese find out you are an American, they want to know more about your view, your go nment, your life in America, and more often then not, your view of China.
交朋友很容易,无论是店主、生意伙伴,还是你刚刚认识的人。你可以和朋友开诚布公、放心地讨论事情。大多数中国人发现你是个美国人后,都会想要更多地了解你对中国的看法,你的政府,你在美国的生活,但更多的还是你对中国的看法。
The paranoia about China from our go nment is unreal. The Chinese don't want war, they want peace, but they will stand their ground if they think they have a right to. Same as Americans. The big thing is you don't hear the Chinese go-ment lambasting the US like we hear in American media about China. If the go nment and the people feel their thoughts and facts are misportrayed, they will speak up. They are proud and pretty patriotic. They are proud of Chinese successes and hope to continue their climb up the economic ladder. They work hard, hoping for a better future, especially for their children's future. As a whole, they put their children as their top priority even if they have to make sacrifices. Their family ties are like Americans from the mid-west, very strong and family oriented.
我们的政府对中国的深刻偏见是不真实的。中国人不希望爆发战争,他们想要的是和平,但如果他们认为自己有权这样做,他们就会坚持自己的立场。和美国人一样。重要的是,你不会听到中国像我们在美国媒体上听到的那样痛斥美国。如果政府和人民觉得他们的想法和事实被歪曲了,他们会开诚布公地说出来。他们很自豪,很爱国。他们为中国的成功感到自豪,并希望继续攀登经济阶梯。他们努力工作,希望拥有更好的未来,尤其是他们孩子的未来。总的来说,他们把孩子放在第一位,即使他们不得不做出牺牲。他们的家庭关系就像来自中西部的美国人,非常牢固,重视家庭。
Tae-Whan Kim, lived in Nanjing (2016)
I have only been to China for 2 weeks so no need to take my word however I would like to share my experience.
我到中国才两周,所以我说的你就随便听听吧,但我很想分享一下我的经历。
I went to China to see my friends wedding in Nanjing.
我是去中国南京参加我朋友的婚礼。
It is a bit strange to say that felt like my home country Korea just larger and less populated (yes you heard that right. it seems to have more area per person, or maybe Daegu is just that cramped).
说起来有点奇怪,我怎么感觉我的祖国韩国更大,人口更少(是的,你没听错。人均面积似乎更大,也许大邱实在太小了)。
Anyways, during my stay there, I toured around Nanjing University of Aeronautics and Astronautics, the downtown, Dr. Sun Yat-sen's Mausoleum, etc.
总之,在南京期间,我参观了南京航空航天大学、市中心、孙中山纪念馆等。
Despite the fact that I cannot speak Chinese (I can only read traditional Chinese characters), the people there were very accommodating. They tried to communicate by physical hints, English, some even spoke little Korean they knew when I told them I was from Korea.
尽管我不会说中文(我只认得繁体字),那里的人还是很随和的。当我告诉他们我来自韩国时,他们试图用肢体语言,用英语跟我交流,甚至有些人还会说一点韩语。
They were excited to introduce me to new snacks (the fruits covered in sugar that makes a satisfying crunch), they told me the long and proud history of Nanjing (you can see why it's called the Southern Capital)
他们很兴奋地向我介绍新的小吃(水果裹着糖,咬下去嘎吱嘎吱的,听着就让人很满足),他们跟我介绍南京悠久而自豪的历史(你会明白为什么它被称为南方的首都)
My 2 weeks there was nothing but good memories, and the good people there really made it so that I would love to visit there again.
我在那里度过的两周时间,全都是美好的回忆,那里的好人真的让我很想再去一次。
Neil Stevens
I have lived in China for close to a decade now and if I openly answer this question, taking 'China' to mean all of it's people, including go nment etc., then my answer is YES! The overall sense you get when living here is that everyone wants you and your family to have a happy, prosperous and completely safe life. Despite the size of the country the general consensus goes with what the go nment currently promotes, which is 'work together and keep forging a strong, peaceful, prosperous society'. Many Chinese are proud of this message and try to live by it, and they enjoy seeing their go nment put that message to the world. Many laws have changed in my time here and all have been changed in order to improve the lives of everyday citizens. There really is a feeling here that you a part of a great movement. Additionally, the level of investment you see the go nment put into the country is jaw dropping and you cannot help but be swept up in it! I have recently been granted my Green Card here and it was a great honour to get it.
我在中国生活了近十年,回答这个问题,把"中国"理解为所有的人,包括政府等等在内,那么我的答案是肯定的!你住在中国的时候,会有一种总体感觉,每个人都希望你和你的家人能有幸福、繁荣和稳定的生活。尽管国家幅员辽阔,但普遍的共识与政府目前所倡导的"共同努力,继续打造一个强大、和平、繁荣的社会"是一致的。许多中国人对此感到自豪,他们乐于看到自己的政府向世界传达这一信息。在我任职期间,许多法律已经改变,希望改善普通公民的生活。在这里真的有一种感觉,你是一场伟大运动的参与者。此外,你会发现政府对这个国家的投资庞大得令人瞠目结舌,你会不自主地投身其中!我最近已经获批了绿卡,我感到非常荣幸。
Frans Vandenbosch, lives in China (2002-present)
China and the Chinese people have treated me more than well. Unexpectedly well.
中国和中国人民对我非常好。出乎意料的好。
In China, I learned what real fre m is, I enjoyed it.
在中国,我知道了什么才是真正的自游,我很享受。
I was stunned about the efficiency of the go nment, about the helpfullness of the police and the administration. They still know the real meaning of "civil servant".
我对政府的效率,对警察和政府的帮助感到震惊。他们仍然知道"公务员"的真正含义。
Yes, I fell in love with China.
是的,我爱上了中国。
But I hardly dare to say that back in Europe. They either don't believe me or start scolding on China. I often feel like Marco Polo on the day before he died. I feel eternal gratitude to China, satisfaction of mind and sadness for the blindness of Europe.
但回到欧洲后,我可能就不敢这么说了。他们要么不相信我,要么开始批判中国。我经常觉得自己就像垂死之际的马可波罗。我对中国怀有永恒的感激之情,心满意足,对欧洲的盲目无知感到悲哀。
Max Waterman, lives in China (2003-present)
Yes, China has treated me very well.
是的,中国待我很好。
In fact, I've only ever had one occurrence of negativity there, when some woman I walked past shouted 'Go home' to me, at which point, I pointed to my home just down the road and replied, 'I am going home'. It was a little funny, actually :)
事实上,我在那里只遇到过一次不如意,有个女人在从我身边经过时对我喊"滚回家去"的时候,我指着路那头我的家说,"我这就是在回家路上了啊"。其实还挺有趣的:)
There is racism in China. It's actually quite obvious, but it isn't always negative. I was once queuing to use an ATM/Cashpoint, and a bank employee came out to tell me to go to the front of the queue. I was quite insulted actually, and refused. Thinking about it, perhaps there was a good reason, but I suspect not - perhaps he anticipated I would have a problem and wanted to help me, but didn't want to wait until I got to the front of the queue?
中国有种族歧视。这其实很明显,但并不总是不好的。有一次我在自动提款机前排队,一位银行职员过来跟我说,让我排到队伍前面去。实际上我觉得受到了侮辱,我拒绝了。想想看,也许银行有充分合理的理由,但我对此表示怀疑——也许他猜我会遇到问题,想要帮助我,但不想等到我慢慢排队,排到队伍的前面?
David Levy, Living and working in China since 1986
China has treated me extremely well, and has been doing so for decades.
Strangers are kind, friendly, and helpful when required.
My chinese employees and colleagues have supported me in my professional journey.
I'm grateful. I'm touched. I'm a big fan.
中国对我非常好,几十年来一直如此。
陌生人也很善良,友好,乐于助人。
在我的职业生涯中,我的中国员工和同事一直支持着我。
我很感激。我很感动。我是你们的超级粉丝。
Tony Ohrnberg, lives in China (2005-present)
Swedish person here. I have been living in China now for a little more than 14 years and have really enjoyed it a lot. Most people are great and many people I talk too really wants to know about my country and also about my family. But like always you have some people that gets drunk and say stupid things but that is not something that is only happening in China, it everywhere. Only become a little worse lately by being asked about my religion when going to the police station when I go for a renewal of my residency permit and that many places I want to go to with my wife and daughter, they are Chinese citizens btw I am not allowed to go. But all in all China has been great to me.
我是个瑞典人。我在中国已经生活了14年多了,我真的很喜欢这里。大多数人都很棒,我交谈过的很多人都很想了解我的国家和我的家庭。但跟其他地方一样,总有些人喝得大醉,说些蠢话,这并非中国独有的事,世界各地都会发生这种事情。最近比较糟糕的是,当我去警察局去更新居留许可证时,当我跟妻子和女儿(她们是中国公民)一起前往很多地方时,总有人问到我的宗教。总的来说,中国一直对我很好。
Biswajeet Karmakar, lives in Shanghai (2019-present)
Yes, China has Treated me well, and is Continuing to do so.
是的,中国对我很好,未来还将继续如此。
I wish, i knew how to read/write/speak Mandarin. Would be able to talk to so many more people. But i pass by pretty ok.
我希望,我能说普通话。可以和更多的人交流。我过得还不错。
Haven't had bad/negative experience and don't intend to. Though i have come across lot of expats whining about how bad is it and what not, but hey no one asked you to come here or forced you to, right? You can always leave.
我没有过不好的经历,也不打算经历。虽然我遇到过很多外国人抱怨情况有多糟糕,但老兄,没有人逼你来这里,也没有人强迫你来,对吧?你可以随时离开。
I have learned to live (or one can say dependency) without google/amazon/facebook products, which is again good.
我已经学会了在没有谷歌、亚马逊和脸书的情况下生活,也挺好的啊。
And now spend half my time obsessing over how the go nment here is so successful than back home (India).
现在,我花了一半的时间来思考为什么这里的政府比我的国家印度更成功。
So yeah it has treated me well, and has been eye opener too.
没错,中国对我很好,也让我大开眼界。
Mark Fudemberg, Macduffie International School (2016-present)
After 7 years, I can't recall a moment of mistreatment. On the contrary., people have gone out of the way to help. I have had a lost wallet returned by a stranger, the subway guard at my morning commute gives me a big smile and a wave, and my two local markets are helpful. These examples illustrate my experience.
7年过去了,我不记得我遭受过一丝一毫的虐待。事实正好相反。人们不厌其烦地对我伸出援助之手。我的钱包丢了,一个陌生人给我送了回来。早上上班的时候,地铁保安冲我微笑挥手。这都是我亲身经历的。
Brian O'Connell
I live in a part of China where English is not spoken much and often everything is written in Chinese. The patience and helpfulness they give to the foreigners as we struggle with our translators is amazing.
我住在中国某地,那里的人几乎不怎么说英语,基本上所有的东西都是用中文书写的。当我们在翻译上遇到困难时,他们给予外国人的耐心和帮助简直令我动容。
Always helpful and never rip you off. Try giving a tip from the change and they insist that you take it.
他们总是乐于助人,从不敲竹杠。我试过找钱时给他们一点小费,但他们会坚持让你收回。
Will miss the friendly smiles and lovely welcomes when I leave here
有一天当我离开这里时,我会怀念这些亲切的笑脸和欢迎的。
译文来源:三泰虎 http://www.santaihu.com/49664.html 译者:Joyceliu
Donal Kirk, former CEO of US Co. Bus. Cons. Pharmacist, Photographer
Lived in China for last 20 years, has been a win financially, am treated extremely well by all those I come in contact with and Beijing's environment is very clean and safe and the complex I live in has a huge, well maintained private park within its boundaries. The building I live in has a large supermarket at ground level and also a fully equipped and staffed hospital and pharmacy.
我在中国生活了20年,赚了不少钱,接触到的人都对我非常好,北京的环境非常干净,也非常安全,我居住的小区里有一个维护得很好的大公园。我住的大楼的一层有一个大型超市,还有一个设备齐全、人手齐备的医院和药房。
David Barry, lived in China for Many Years.
I lived there for eleven years and lived well, was paid well, and made many friends, travelled around the country safely and never suffered any problems from crime or dishonest treatment.
我在中国住了11年,生活得很好,薪水也很高,交了很多朋友,在全国各地安全旅行,从未经历过犯罪活动或欺诈问题。
The answer is "YES!", and I can't say fairer than that!
所以我的回答是"是的!"除此之外,我说不出比这更公平的话了!