Coronavir s India updates: India to provide mria drugs to some countries, says gt
印度疫情速报:印度将向一些国家供应抗疟疾药物
NEW DELHI: As per latest data from the ministry of health and family welfar, the number of coronavir s cases recorded so far in India was 4,421 and 114 deaths. As of Monday, there were 3,981 active cases in the country and a total of 326 people have been cured.
新德里:根据印度卫生部和家庭福利部的最新数据,迄今为止印度累计确诊病例数为4421例,死亡114例。截至星期一,印度现有3981例病例,已经治愈326例。
Maharashtra remains the worst affected state with 868 confirmed cases and 45 deaths, followed by Tamil Nadu (621 cases and 6 deaths) and Delhi (525 cases and 7 deaths).
马哈拉施特拉邦仍然是疫情最严重的邦,有868例确诊病例,45例死亡,其次是泰米尔纳德邦(确诊621例,死亡6例)和德里(确诊525例,死亡7例)。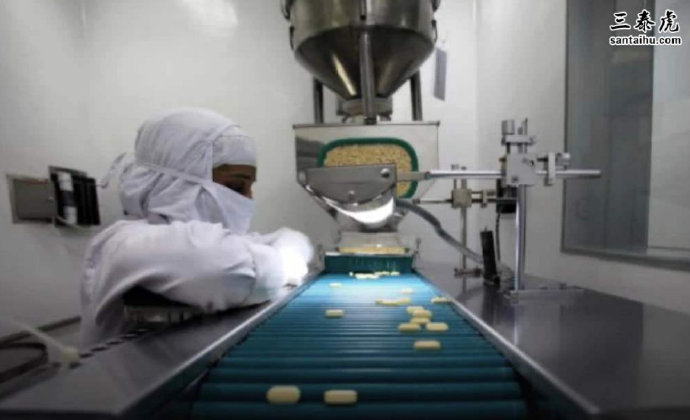 India to provide mria drugs to all neighbouring countries, says gt
印度政府表示,印度将向所有邻国供应抗疟疾药物
In view of the humanitarian aspects of coronavir s pandemic, it was decided that India would licence paracetamol and Hydroxychloroquine in appropriate quantities to all the neighbouring countries who are dependent on our capabilities, the ministry of external affairs said.
印度外交部表示:"鉴于冠状病毒大流行,出于人道主义,印度决定向依赖我们的所有邻国供应适当数量的扑热息痛和羟基氯喹。"
"We will also be supplying these essential drugs to some nations who have been particularly badly affected by the pandemic. We would therefore discourage any speculation in this regard or any attempts to po iticise the matter," the ministry added.
印度外交部补充道:"我们还将向一些受疫情影响特别严重的国家供应这些基本药物。我们将打消任何疑虑,以及挫败任何将此事化的企图。"
From April 9, Odisha makes it mandatory to cover mouth and nose while venturing out of house
从4月9日起,奥里萨邦规定民众外出时必须遮住口鼻
Odisha has become the first state in the country to make a face mask or use of cloth in "at least two layers" mandatory for the citizens when they come out of home for any purpose. The order shall come into effect from 7 am on April 9. It further stated that COVID-19 is "assuming grave threat to the health of the general public in the state" and the vir s is "believed to be spreading through droplets."
目前,奥里萨邦成为印度第一个强制公民出门时必须戴口罩或佩戴"至少两层"织物的邦。该命令将于4月9日上午7时生效。该邦进一步指出,COVID-19"对该邦公众的健康构成严重威胁",病毒"通过飞沫传播"。
Ker CM writes to PM, expresses concern over nurses contracting vir s
喀拉拉邦首席部长致信莫迪总理,对护士感染病毒表示担忧
Ker Chief minister arayi Vijayan wre to Prime Minister Narendra Modi expressing concern over Myali nurses in Mumbai and New Delhi getting infected with Covid-19 vir s since they are forced to attend duties without any prective gears. He urged the PM to intervene in the issue and request the respective state gts to ensure all possible health care for them.
喀拉拉邦首席部长arayi Vijayan致信印度总理莫迪,对孟买和新德里的马拉雅拉护士感染新冠肺炎表示担忧,她们被迫在没有穿戴防护装备的情况下工作。他敦促总理介入此事,并请求各邦政府确保为护士提供一切可能的医疗保障。
24 new cases in Rajasthan, total 325 people infected in the state
拉贾斯坦邦新增24例,全邦共325人感染
Twenty-four new coronavir s positive cases were reported from Rajasthan on Tuesday. Jodhpur reported the mamum number of cases with nine people testing positive, followed by Jaisalmer (7), Banswara (4), Jaipur (3) and Churu (1). The total number of positive cases in the state has risen to 325, according to Rajasthan health department.
星期二,拉贾斯坦邦报告了24例新病例。焦特布尔报告了最多的病例,9人检测呈阳性,其次是贾瓦梅尔(7人)、班斯瓦拉(4人)、斋浦尔(3人)和丘鲁(1人)。拉贾斯坦邦卫生部门称,全邦确诊病例总数已上升到325例。
Delhi gt to conduct over 1 lakh COVID-19 tests
德里政府将进行逾10万次检测
The Delhi go nment has decided to conduct over 1 lakh COVID-19 tests in the city over the next few days, go nment sources said. Sources added that testing would be randomly done in areas where more positive cases have been found. Quarantine facilities in large numbers are also being set-up.
政府消息人士称,德里政府已决定未来几天在该市进行超过10万次COVID-19检测。消息人士补充说,将在发现较多阳性病例的地区随机进行检测。大量的隔离设施也正在建设中。
印度时报读者的评论:
译文来源:三泰虎 http://www.santaihu.com/49658.html 译者:Jessica.Wu
Lachhman Bhatia
Mumbai is the financial hub of the country as also the front rank metropolitan city. How is situation is not coming under control there? Somthing seems to be wrong somewhere.
孟买是印度的金融中心,也是世界一流大都市。
那里的疫情怎么还没有控制住啊?
出了什么问题?
Raj Sareen
While Thousands are Dying Daily in the First World...Just a little above 100 have Died in India Till Now...No Leader like our Great Modi ji in the Whole World...
在第一世界国家,每天都有成千上万的人死去……目前为止,印度只有100多人死亡。
看来全世界没有一个领导人比得上我们伟大的莫迪啊……
A R
Highest number of Tablighis are also hiding in Maharashtra. Congress NCP are soft on them for ve bank reasons.
躲在马哈拉施特拉邦的塔布里·扎马特成员最多。为了保住,国大党对他们比较宽容。
Johnson
'Dhaarpok Modi, got scared of trump when he showed his middle finger and started to allow exports of the drug most need to fight the coronavir s. By doing so he has abandoned the indian poor population to the mercy of nature.
"特朗普一竖起中指,莫迪就吓到了,马上批准出口对抗击疫情最需要的药物,让印度的穷人自生自灭。
A R
A filio Tablighi was hiding in my neighbourhood and passed away. Scores of them are still hiding in Maharashtra. It is safe for them here as they are getting prection from the go nment.
一个菲律宾塔布里·扎马特成员躲在我家附近,后来去世了。他们中的许多人仍然躲在马哈拉施特拉邦,那里对他们来说是安全的,他们得到了该邦政府的庇佑。
Aravindhakshan K PANICKER
Article is not giving real reason for increase in the death in India. It should ewuivocally unhesitantly state and blame Tablighi Jat organisers for massive death in many states and call international communities to condemn the activities of these caliphate propogators
文章没有指出印度死亡人数增加的真正原因,应该毫不犹豫地指出并谴责塔布里·扎马特组织者在各邦造成那么多人死亡,并呼吁国际社会谴责他们
Pavan Kumar
Good that we can start sharing some drugs to other countries. In fact tey also need it and they are dependent on countries like us. Lets not be like
好啊,太快人心,我们开始向其他国家供应药物了。原来其他国家也依赖我们国家供应啊,不要学。
Sarthak
All should act in a joint manner to fight ag inst Corona.
所有人应该携手抗击新冠病毒
Guest
Please do not supply any drug to Pakistan. Even in these difficult times they are still pushing te rorts in our country.
请不要向巴基斯坦提供药品。即使在这种困难时期,他们仍在我们国家煽动分子。
Ashok Kth
Maharastra's Milawati Go nment failed miserably because Congress do not want Lock down...
马哈拉施特拉邦政府抗击疫情做得一塌糊涂啊,国大党不同意封城啊……
Tejal Dit
The gt. is not able to rise to the situation. In MHA, there could have been a lower number. A lot of people were not strictly following the lockdown and were more concerned about food rather than social distancing. They took it in a too relaxed of a manner and put food above all. One can now see the results of the v.lax implementation of lockdown.,
马哈拉施特拉邦政府无力应付疫情。在马哈拉施特拉邦,确诊病例本应更少的。
很多人并没有严格遵守封城令,他们更关心的是填饱肚子,而不是保持社交距离。
他们太松懈了,把吃的看得比什么都更重要啊。看看现在的后果。
Seshadrinathan A
This is a National issue, now an International issue.People should know the consequences if they neglect the instructions to safeguard themselves.
这本是某个国家的问题,现在成了一个国际问题。现在人们应该知道不做好个人防护措施的后果了吧。
Ranjan Soni
Modi Ji chickened out. One call from Trump and 56" shrunk.
We should keep supplies for trading essential supplies when we need and not just give away to please Trump.
This is War.
特朗普打了一个电话,莫迪就怂了
我们应该在自己需要的时候保留必要的物资啊,不要为了取悦川普而妥协。
抗击疫情就是一场战争。
Guest
Good decision by Mr Modiji. We need American to be on our side and also our good neighbors except for the terror exporter Paki
莫迪先生的决定是对的。我们需要美国人站在我们这边,也需要友好邻国的支持,当然这个邻国不包括巴基斯坦
Bob Biswas
Trump is a greater power than Modi and can make BJP dance at his will.
看来特朗普的权利比莫迪大啊,可以让人民党言听计从呢。
Indian Only
numbers are high in Maharashtra because of laty.
马哈拉施特拉邦的确诊病例多,是因为那里的人太松懈了啊。
Dehury Sushil
Maharashtra has very worst condition
马哈拉施特拉邦的情况最糟糕
Surendra Reddy
before criticizing modi think about lakhs of jobs that will be lost if those countries ban medical imports from india after the pandemic is over
在批评莫迪之前,不妨想想在疫情结束后如果那些国家禁止从印度进口药品,会有多少人失业啊
Rajkumar Watsalya
from last more than 100 yrs India was & is biggest manufacturing hub for mria drugs.so it has to do it.
过去100多年来,印度一直是最大的疟疾药物生产中心,所以印度必须出口药物。
Bchandramenon Vengasserry
Central & State Gts shall ensure ample supply of PPE Kits for Healthcare Staff in Gt & Private Hospitals and Rapid Testing Kits for quarantined personnel, immediately. Please give top most priority for this to contain spread of this deadly vir s.
印度中央政府和邦政府应确保为公立医院和私立医院的医护人员提供充足的防护服啊,
立即为被隔离人员提供快速检测,努力控制这一致命病毒的传播。
Prashanth
Indian go nment doing good job
印度政府做得好
Rahul
big cheating to India !! selling LIFE SAVING drugs to US.
印度把这些救命药卖给美国
Mohamed Saiful Is m
modi selling our medicine to other countries when we have 1.4 billions indians in india. we declare FATWA ag inst this GADDAR n appeal to all indians to throw shoes at his face
莫迪把我们的药卖给其他国家,印度有14亿人口啊。
Salman Farisi
Under no circumstances should a decision be made before the threat of Trump
无论如何,我们都不应该在特朗普发出威胁之后就认怂了啊
外文:https://timesofindia.indiatimes.com/india/coronavir s-latest-updates-maharashtra-worst-affected-with-868-cases/articleshow/75020546.cms