WHO: India's corona battle will make or break global war
世界卫生组织:全球抗击新冠疫情"战疫"的成败将取决于印度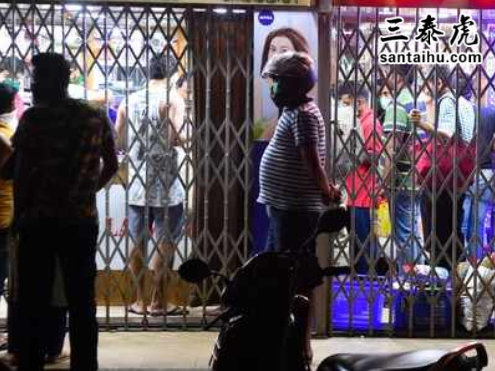 NEW DELHI: India may well determine the future trajectory of Covid-19, declared a global pandemic by the World Health Organisation (WHO), especially in the manner India handles the unprecedented crisis from here. Dr Michael J Ryan, executive director of WHO health emergencies programme, said this on Monday while commenting on Covid-19: "India, like , is a hugely populous country.
新德里:世界卫生组织(WHO)将新冠疫情定性为全球大流行,其今后的发展轨迹很可能由印度来决定,尤其是印度应对这一前所未有的危机的方式。星期一,世卫组织突发卫生事件规划执行主任迈克·瑞安博士表示:"印度和一样,是一个人口大国。
The future of this pandemic, to a greater extent, will be determined on what happens in very large and densely populated countries." "So, it's really important that India continues to take aggressive action at the public health level and at the level of society to contain, control, suppress this disease and save lives," Ryan said.
在更大程度上,这场大流行的未来将取决于人口密集国家的情况。瑞安:"因此,让印度继续在公共卫生和社会层面采取积极行动,控制、遏制疫情,拯救生命,这是非常重要的。"
He added that India led the world in eradicating two silent killers — smallpox and polio. "Smallpox killed more people on this planet than all wars together. India, through targeted public health interventions, ended that disease and gave a great gift to the world. India also eliminated polio, another silent killer, and did tremendous job on surveillance, on finding cases, and vaccinating and doing all the things that needed to be done," Ryan said at a media briefing on the Covid-19 crisis in Geneva, Switzerland.
他补充说,印度在消天花和脊髓灰质炎这两个无声杀手方面处于世界领先地位。瑞安在瑞士日内瓦召开的关于新冠肺炎危机的新闻发布会上表示:"在这个星球上,死于天花的人比死于战争加起来的人还要多。印度通过有针对性的公共卫生干预,终结了这种疾病,向世界送了一份大礼。印度还消了脊髓灰质炎,这是另一个无声杀手,印度在监测、发现病例、接种疫苗等方面做了大量工作。"
"The pandemic is accelerating," Tedros Adhanom Ghebreyesus, director general of the WHO, said as he called for world leaders to stop the highly contagious viral ill ness in its tracks, where possible, while also mitigating its effect on vulnerable populations and slowing its spread in communities where the vir s has already gained a foothold.
世界卫生组织总干事谭德赛表示:"大流行正在加速。"他呼吁世界各国领导人在可能的情况下,阻止这种高度传染性的病毒性疾病的蔓延,同时减轻其对弱势群体的影响,并减缓其在已感染社区的传播。
As on Tuesday, Covid-19 has spread to 196 countries causing illness in nearly 4,00,000 people and cming the lives of 17,250 people. India has seen 10 deaths due to Covid-19 till date.
截至星期二,新冠病毒已蔓延至196个国家,造成近40万人感染,17250人死亡。迄今为止,印度已有10人死于新冠肺炎。
印度时报读者的评论:
译文来源:三泰虎 http://www.santaihu.com/49579.html 译者:Jessica.Wu
Subbaiah Sm • 7 hours ago
LONG LIVE OUR DEDICATED P.MFOR ALL HIS LOVE FOR THE COUNTRY AND COUNTRY MEN/CITIZENS
愿我们无私奉献的印度总理万岁,他爱国家也爱人民
Anonymous• 6 hours ago
our pm has put us in this covid situation !! Always thinks of himself first
是我们的总理让我们陷入了当前境地!!
他总是先考虑自己
Sincere Indian • 5 hours ago
Go to pakistan
那你就去巴基斯坦吧
Shahid K P • 7 hours ago
Our country is taking bold steps...Inshallah, we get out of this soon
印度正在采取果断的措施……我们很快就会走出困境
Tapan• 2 hours ago
Exactly
没错
K Mohan • Hyderabad • 7 hours ago
Indian citizens always stood by the nation and this time very firmly behind PM Modi to get rid of Corona
印度公民总是以国家为重,这一次坚定支持莫迪总理,击败新冠病毒
Nirm S• 18 mins ago
Do not bring your PM into this. Support the doctors and scientists and people.
别扯上总理。要支持就支持医生、科学家和人民。
Nikhil • 7 hours ago
we will break this war Educate people about home quarantine... hand and respiratory hygiene
我们将打赢这场"战疫"。呼吁大家居家隔离,勤洗手,保持个人卫生
SRINIVASA BABU.R • BALRAMNAGAR • 7 hours ago
Stay at home. The future is at our hands. Lives have to be saved.
呆在家里,未来掌握在我们手中,我们必须拯救苍生。
Indian • Mumbai • 7 hours ago
Our PM set an example for other countries. Long live PM, Long Live Indian, Salute you sir for every bold decision...
我们的总理为其他国家树立了榜样。总理万岁,印度人万岁,为每一个大胆的决定向你致敬…
K Mohan • Hyderabad • 7 hours ago
Even the Gods would help us because we are fighting the disease which was imposed on us
即使是神也会帮助我们,这是一场强加于我们头上的疾病,我们正在它作斗争
K Mohan • Hyderabad • 7 hours ago
Given the conditions, India has been doing well and WHO would be surprised in future
在应对疫情方面,印度一直做得很好,将来世卫组织会大吃一惊的
Hsf • 6 hours ago
This shows the effective leadership of Modi.
这显示了莫迪的领导很给力。
K Mohan • Hyderabad • 7 hours ago
WHO please ne, every Indian is safe because we have a strong and gut leader who ensure safety
世卫组织,请注意,每个印度人都是安全的,我们有一个强大的领袖保护我们
Hsf • 6 hours ago
Mr. Modi has highest regards and respect throughout the world
全世界都向莫迪致以最崇高的敬意。
Karna M • Mars • 6 hours ago
But who can put some sense in RaGa? Even Kejriwal is with Modi during such critical time.
在如此关键的时刻,连凯杰里瓦尔(德里首席部长)都支持莫迪。
Shaleen Mathur • 6 hours ago
Only nations with strong leadership capable of enforcing social distancing will survive coronavir s. Go nment that are vulnerable to public criticism and weak decisionmaking will lead to national disaster.
只有拥有强大领导的国家才能战胜冠状病毒。政府如果决策不力,就会导致灾难。
Loney Jy • 6 hours ago
Every citizens have to make secrfice in this difficult times.
在这个困难时期,每个公民都必须作出牺牲。
Kanthi Kondepudi • 4 hours ago
And that is "stay home"
这个牺牲就是"呆在家里"
Madan Garg • 4 hours ago
Once this disease goes out of control in India it may result in death of millions. Look what happened in Itly, Iran , Spain and USA etc., initially these countries took it lightly and see the result. Thank you P M Sir for your early action.
一旦疫情在印度失控,可能导致数百万人死亡。看看在伊朗、伊朗、西班牙和美国等国家发生了什么,起初这些国家都很淡定,看看结果如何。谢谢莫迪总理及早采取行动。
Jagdish Madan • Vancouver BC • 5 hours ago
India will emerge a winner; it has the team, led by an honest and dedicated PM, ruling at the moment!
有一个诚实敬业的总理领导我们,印度将打赢这场战争,
Guest • 6 hours ago
Our PM is doing his best and we as responsible citizens need to cooperate in this WAR. "JUST STAY AT HOME", is the Mantra, and JUST DO IT is the expected commitment.
我们的总理正在尽最大努力,作为有责任感的公民,我们应该配合,老实待在家里。
Pravin • 4 hours ago
We Have World Best Leaders , They Have taken Counter Measures On Time ..... Results Will be Gud Only
我们有世界上最优秀的领导人,及时采取了应对措施,结果肯定是好的。
Shahid K P • 6 hours ago
India is known for its culture...will never get into war....its a saviour
印度文化闻名天下…永远不会卷入战争……印度是救世主
niks • 3 hours ago
And RaGa still cannot see the efforts of our go nment
拉胡尔仍然看不到政府所做的努力
Ramesh Nayak • Chennai, India • 4 hours ago
It is really pathetic to find that some people always find fault with the measures taken by our PM. The present crisis is unprecidented and therefore it needs unpleasant measures. United we succeed, devided we fall. God helps those who helps themselves.
可悲的是,有些人总是对我们总理采取的措施吹求疵。目前的危机是前所未有的,采取的措施可能会令人不快。团结则成功,则失败。自助者天助之。
外文:https://timesofindia.indiatimes.com/india/who-indias-corona-battle-will-make-or-break-global-war/articleshow/74801725.cms