Airlines face worst crisis, only 25 flyers on 256-seater flight
航空公司面临最严重的危机,256座航班上只有25名乘客
MUMBAI: When was the last time a Friday afternoon online search for a flight next morning to London and return showed a total fare of just Rs 46,000? On Friday, Turkish Airlines offered exactly that with a 75 minute layover in Istanbul. Generally in March, Mumbai-London return fares on direct flights would cost over Rs 80,000 just 24 hours in advance.
孟买:上周五下午在网上搜索第二天上午飞往伦敦的航班,结果显示票价只要4.6万卢比,上次这种价格是什么时候的事了?上周五,土耳其航空公司正好提供了这样价格的机票,该航班在伊斯坦布尔经留75分钟。一般在3月份,提前24小时购买的话,孟买到伦敦的直飞机票超过8万卢比。
On Friday, you could have also booked a Delhi to New York flight, fly out with a cabin bag and land in the US before Saturday midnight (local time) and return after Holi for as little as Rs 58,000. In March any other year, such a last-minute trip would cost over Rs 80,000.
周五,你也可以预订德里到纽约的航班,带着行李在周六午夜(当地时间)之前飞到美国,然后在洒红节结束后返回,花费仅为5.8万卢比。在其他任何一年的3月,这样一趟旅行将花费超过8万卢比。
In the "extraordinary circumstances" that international airlines find themselves in, under the cloud of Covid-19, even dirt cheap fares are finding only few takers. So, when a Singapore flight took off from Mumbai this week, the 256-seater plane had just 25 passengers. Similarly, a London-Mumbai flight landed in the city with only 60 passengers in economy class. The coronavirus outbreak has hit airline bottomlines like nothing has in the past two decades since 9/11, say industry insiders.
在新冠病毒的阴云笼罩下,国际航空公司处在"特殊情况"下,即使是非常便宜的机票也只有少数人愿意买。结果,本周一架新加坡航班从孟买起飞时,这架256座的飞机上只有25名乘客。一架从伦敦飞往孟买的航班降落在孟买时,机上只有经济舱内有60名乘客。业内人士表示,自9/11事件以来的20年里,冠状病毒的爆发对航空业造成了前所未有的冲击。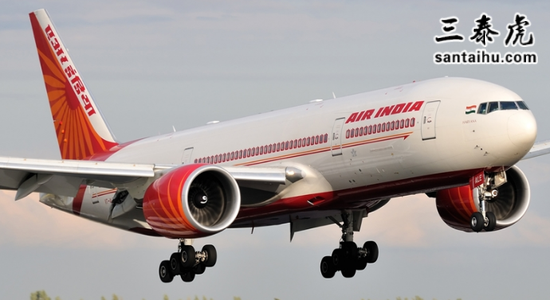 Besides East Asian destinations, flights to West Asia, such as Dubai and Abu Dhabi, have also been hit severely. On Friday, a Mumbai or Delhi resident could have booked a return flight to Dubai or Abu Dhabi for travel this weekend at Rs 13,200.
除东亚地区外,飞往迪拜和阿布扎比等西亚地区的航班也受到了严重影响。周五,孟买和德里的居民能以13200卢比的价格订到周末飞往迪拜或阿布扎比的往返机票。
"An economy class return fare on direct flight from London to Mumbai, bought just 24 hours in advance this time of the year would cost anything over Rs 80,000. What's on offer now is the lowest sub-class of fare,'' said the agent. On Friday though, the cheapest fare on direct flights to London from Mumbai was Rs 53,000 and from Delhi was Rs 58,000, both on Air India.
在每年的这个时候,提前24小时买一张从伦敦到孟买的经济舱往返票要花费超过8万卢比。现在的票价是最低的。周五,印度航空从孟买到伦敦的直达航班最便宜的票价是53000卢比,从德里到伦敦最便宜的票价是58000卢比。
Like many airlines the world over, Air India too has begun curtailing flights. On Friday, it brought out a schedule amendment which cut the frequency of its flights from Delhi to Singapore, Rome, Milan. Others like Emirates currently have discount offers on their flights to Europe, Mauritius, Seychelles for travel from 13 March to November.
和许多航空公司一样,印度航空公司也开始减少班次。上周五,该公司公布了一项航班修改计划,减少了从德里飞往新加坡、罗马和米兰的航班班次。阿联酋航空等其他航空公司3月13日至11月间飞往欧洲、毛里求斯和塞舌尔的航班有折扣。
Early this week, International Air Transport Association (IATA), an airlines' trade body, deemed these to be "extraordinary circumstances". "Airlines are experiencing serious declines in demand. Including, a carrier experiencing a 26% reduction across their entire operation in comparison to last year; a hub carrier reporting bookings to Italy down 108% as bookings collapse to zero and refunds grow.
本周早些时候,国际航空运输协会(IATA)认为这是"非常情况"。"航空公司正经历需求的严重下滑,其中,一家航空公司的客流比去年减少了26%。
印度时报读者的评论:
译文来源:三泰虎 http://www.santaihu.com/49455.html 译者:Jessica.Wu
Thinking Human • 9 hours ago
Boycott Turkey
抵制土耳其
Ramdas B • Bangalore • 5 hours ago
Corona virus has dealt a body blow to the airline industry which is affecting other industries tourism, hotels, global trade, oil prices are down. It's a chain reaction. Thanks to eaters
冠状病毒给航空业带来了沉重的打击,影响到其他行业,旅游业、酒店航业、全球贸易等等,油价都在下降。这是一个连锁反应。拜吃货所赐
Raman • Chennai • 4 hours ago
well. in good days the airline made plenty of money.
now their time....
在景气时期,航空公司赚了很多钱。
现在轮到他们付出代价了....
Rajkumar • 6 hours ago
should learn from India. cancel flight. why waste fuel. shift fliers to other flight.
应该向印度学习,取消航班。为什么要浪费燃料,可以把乘客转给其他航班。
SRINIVASA BABU.R • BALRAMNAGAR • 9 hours ago
Very bad news. The airlines will get into loss.
坏消息,航空公司将蒙受损失。
Rajkumar • 3 hours ago
duffer airline .why waste so much fuel for 25 flyers. cancel flight. shift to other flight / airline.
航空公司为什么要浪费燃料,就25名乘客。可以取消飞行,让他们改乘其他航空公司的航班。
arunmudhaliar Mudaliar • 3 hours ago
We may go back to bullakart age...awesome...
我们可能会回到牛车时代,太棒了
Manoranjan • 4 hours ago
The answer can be given by Rahul Gandhi and his all knowing FM who are ready to blame Modi Govt for every ill which they created.
拉胡尔·甘地他们那一伙人把他们制造的每一场灾难都归咎于莫迪政府。
Partha Banerjee • 4 hours ago
This corona virus is really create a havoc in the whole world and due to this virus, lot of financial loss has been happened and we don't how much loses will more done by the virus.
这种冠状病毒确实在全世界造成了严重破坏,已经造成了很大的经济损失,不知道还会遭受多少损失。
Parishuddham • idupula paya • 4 hours ago
All these are irrelevant to me, as I live in a small village, no interest in foreign lands like mad cap rich fellows. Even, not scared of Corona or any virus.
这一切都与我无关,因为我住在一个小村庄里,没兴趣去国外,不怕冠状病毒,也不怕其他任何病毒
Sreekanth • Vijayawada • 4 hours ago
Will Rahul Gandhi say that Corona is the creation of Modi!?
拉胡尔·甘地会说新冠病毒是莫迪研制出来的吗?
Praying Mantis • 5 hours ago
Panic mongers
散布恐慌
Fossil By Then • 3 hours ago
World is now realizing that India is the greatest civilization EVER on earth.
现在全世界都意识到印度是地球上最伟大的文明
A Ash • 3 hours ago
will eat even human waste and export all bad things to the world.
甚至会吃人的排泄物,把所有不好的东西出口到世界各地。
Sambappa Kalvala • 7 hours ago
People are not taking risk
没人愿意冒险
murthy krishna • 3 hours ago
Horrible....
太可怕了
Dilip • 3 hours ago
Even one flight per week is enough now to make it profitable to fly
即使每周一趟航班,也足以营利
K Ksheera Ram • 3 hours ago
I flew from Kuwait to Jeddah this week on sunday. There were 9 passengers and 10 crew members including pilots!!
星期天,我从科威特飞往吉达。机上有9名乘客和包括飞行员在内的10名机组人员!!
Kunal Dutt • 4 hours ago
Why are we not shutting down our airspace for all flights.
为什么我们不关闭空域。
Rajendra Jasathy • 4 hours ago
Cost of local travel still high.
本地的出行费用仍然很贵
Indian • New Delhi • 4 hours ago
whole tourism industry doom ...carona carona...
旅游业整体不景气
Shivkumar • RAJKOT • 1 hour ago
Whatever the crisis, Mumbai local trains would go packed to capacity and the Holi rush on the trains would be the same.
不管出现什么危机,孟买当地的火车都会满员运行,胡里节的高峰也会照常。
Ritesh Sahu • 2 hours ago
Airline industry will be the biggest loser
航空业的损失将是最大的
Dreet• 2 hours ago
Tourism industry too
旅游业也是
Sandipan • Kolkata • 4 hours ago
Again the root cause of this problem is CHINA.
这个问题的根源还是。
外文:https://timesofindia.indiatimes.com/business/india-business/airlines-face-worst-crisis-only-25-flyers-on-256-seater-flight/articleshow/74520793.cms