Malaysia, India aim to repair soured ties that hit palm trade
关系恶化影响棕榈油贸易,马来西亚和印度计划修复关系
KUALA LUMPUR: Malaysia and India will work on improving ties that soured under former Malaysian Prime Minister Mahathir Mohamad and badly affected palm oil trade between the countries, officials from both nations said on Sunday.
吉隆坡:马来西亚和印度官*员周日表示,两国将致力于改善关系。在马来西亚前总理马哈蒂尔•穆罕默德执政期间,两国关系恶化,严重影响了两国之间的棕榈油贸易。
India is the world's biggest palm oil importer but its purchases from Malaysia, the second-biggest palm exporter behind Indonesia, dropped drastically in recent months after attacks on India's policies by Mahathir.
印度是全球最大的棕榈油进口国,而在马哈蒂尔抨击印度的政策后,近几个月印度从马来西亚的购买量大幅下降。马来西亚是仅次于印尼的第二大棕榈油出口国。
Malaysia swore in a new prime minister on Sunday after last week's resignation by the outspoken Mahathir, 94, after a power battle in his coalition go nment.
马来西亚新总理周日宣誓就职。上周,94岁的马哈蒂尔在联合政府内部的权力斗争之际辞职。
Wee Ka Siong, a lawmaker expected to gain a ministerial post, said that mending ties is a priority because Malaysian palm oil producers have been suffering because of India's effective ban on purchases.
预计将上任部长职位的马来西亚议员魏家祥表示,修复关系是优先事项,印度的采购禁令致使马来西亚棕榈油生产商受到了影响。
"Can we just renegotiate? It's for my country as well as for my people," Wee stated. "Since we are a new go nment, let the PM, the new go nment deal with it. We treasure the friendship with India."
"我们可以重新谈判吗?"这是为了我的国家,也是为了我的人民。既然我们组建了新政府,就让新总理,新政府来处理吧。我们珍视与印度的友谊。"
An Indian official with knowledge of the matter said that New Delhi is also keen to improve bilateral ties, including palm oil trading, provided that Malaysia keeps out of India's domestic affairs.
一位知情的印度官*员表示,只要马来西亚不干涉印度内政,新德里方面也渴望改善双边关系,包括促进棕榈油贸易。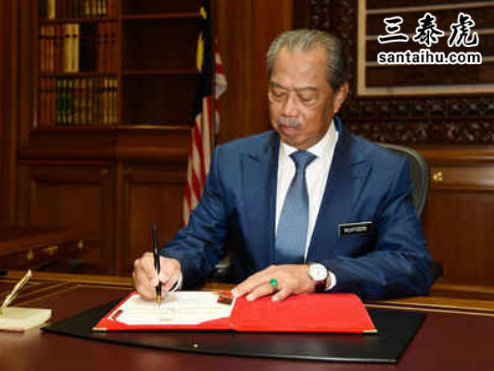 India could also invite the new Malaysian prime minister, Muhyiddin Yassin, for a visit this year, the official said on the condition of anonymity.
这位不愿透露姓名的官*员表示,今年印度还可能邀请马来西亚新总理穆希丁·亚辛到印度访问。
India put refined palm oil and palmolein on its list of restricted items on January 8, a move sources said was in response to Mahathir's criticism of its actions in Kashmir and a new citizenship law.
1月8日,印度将成品油和棕榈油列入其限制商品清单,消息人士称,此举是为了回应马哈蒂尔对印度克什米尔行动和新公民法的批评。
Malaysia's January palm shipments to India tanked 85% from a year earlier to 46,876 tonnes, the lowest since 2011.
1月份马来西亚对印度的棕榈油出口量同比下降85%,至46876吨,为2011年以来的最低水平。
India accounted for nearly a quarter of Malaysia's total palm oil exports last year and has been the biggest buyer of Malaysian palm oil for five years.
去年,印度占马来西亚棕榈油出口总额的近四分之一,而且五年来一直是马来西亚棕榈油的最大买家
印度时报读者的评论:
译文来源:三泰虎 http://www.santaihu.com/49426.html 译者:Jessica.Wu
Dan Shaw • 15 hours ago
Bring Zakir Naik to trial in India before repairing relations.
在修复关系之前,把扎基尔·奈克送回印度受审。
Rajiv• 1 hour ago
That should be a precondition for any talks
这是任何谈判的先决条件
Prathik Sagar • 14 hours ago
Palm is not healthy, better to continue this and shift to other oils
棕榈油不健康,最好继续限制进口,选择其他的
Mark Quinn• 1 hour ago
Olive oil of Spain is much healthier and is a much better choice. Spain will also offer special consideration to India since the volume is quite high.
西班牙的橄榄油更健康,是更好的选择。西班牙也将考虑给印度优惠价,毕竟印度的采购数量相当大啊。
Rachan• Cni • 43 mins ago
Palm oil is a saturated oil, avoid using it.
棕榈油是饱和油,要避免使用。
Kishor Basyal • 15 hours ago
Malaysia must first officially apologize for how much harm it has been doing to Bharat.
马来西亚必须先正式为它对印度人造成的伤害表示道歉。
Gokulan • 15 hours ago
First you take our zakir Naik oil and hand over that terrorist to Us then we can talk about Palm oil.
先把扎基尔·奈克交给我们,然后再讨论棕榈油贸易。
Paadi Pantalu • 15 hours ago
By kicking out Mahathir Malaysia proved to be progressive country unlike other Islamic republics. Any renegotiation's precondition shall be to hand over Zakir
把马哈蒂尔赶下台,证明马来西亚是一个进步国家。任何重新谈判的先决条件应该是交出扎基尔。
Uday Kalyan • Ind • 14 hours ago
India should agree for this only after Jakir Naik is handed over to India
只有在扎基尔移交给印度之后,印度才会同意修复关系
Ravie • Chandigarh • 15 hours ago
Malaysia should first publically deplore statement / stand of ex-PM towards internal affairs of India like J&K.
马来西亚应该首先公开谴责其前总理对印度内政的表态。
Axomor Shivaprasad • 41 mins ago
Thats the power of BJP and Mr Modi.
这就是人民党和莫迪的实力。
Bhattji • 43 mins ago
Modi is India's pride!
莫迪是印度的骄傲!
Debasish • 15 hours ago
Malaysia must pay the price. They deliberately tried to interfere in the internal matter of India. gave mindless comments against India and its go nments. Malaysia must beg apology to India before India to resume normal relations with it.
马来西亚必须付出代价,他们之前蓄意干涉印度内政,对印度妄加评论。恢复正常关系之前,马来西亚必须向印度道歉。
Sarcastic Panda • 57 mins ago
If Malaysia wants good relations with India...start by handing over that scum Zakir Naik to India.
如果马来西亚想和印度搞好关系…先把那个人渣扎基尔交给印度。
truthconscience81 • US • 15 hours ago
Will the new govt retract the earlier flawed policy of Mahathir? That is the question.
新政府会取消马哈蒂尔早期的错误政策吗?
这才是关键啊。
Mangesh • Mumbai • 1 hour ago
Don't let down our priority 1. Zakir Naik should bring back immediately. 2. No Intervention in India's Internal Affairs. 3. Malaysia should STOP supporting PAKISTAN.
If they agree with these condition then only start talking on balance bilateral trade.
1.马上把扎基尔交给印度。2. 不干涉印度内政。3.马来西亚应该停止支持巴基斯坦。如果他们同意这些条件,那就开始讨论平衡双边贸易。
N • Location • 15 hours ago
let old man not allowed to talk anymore on internal matters of India . Malaysia must take confidence building measures
让那个老家伙不准再谈论印度的内部事务。马来西亚应当采取建立信任的措施
Ketkee • Mumbai • 15 hours ago
soft power of India's purchase must be utilized wisely for betterment of india...... Malaysia must learn to resect India's interest
印度的购买力很强,这是印度的软实力,我们应当把这个实力利用起来,马来西亚必须学会尊重印度的利益
Kayveeala • 43 mins ago
India under Modi is a different country.
莫迪领导下的印度是一个截然不同的国家。
srijit v • 54 mins ago
Now the negotiations will be on our terms.
现在要按我们的条件进行谈判。
Michael G • 1 hour ago
Palm oil is very unhealthy and is cheapest oil used in biscuits cakes breads condensed mil tins etc.
棕榈油非常不健康,是最便宜的油,用于饼干、蛋糕、面包、炼乳罐头等的制作。
Suarala • 15 hours ago
no we dont need to by palm oil from malaria they need to pay prize for supporting beggar country.
let their economy go in doldrums why should we care. instead stop all el ed cr RV ionic component and mineral oil from them.
我们不需要从马来西亚进口棕榈油,他们要为支持乞丐国家付出代价。
让他们的经济陷入低迷,我们为什么要操心。
narasarao • Hyd • 15 hours ago
With Mahathir gone, ties can only improve.
马哈蒂尔下台后,两国关系会改善的。
Venkatesh Venkatappa • 45 mins ago
Ask them to handover Zakir Naik and apologize for the damage they did
要求他们移交扎基尔并为他们造成的伤害道歉
Sandeep Deshpande • Kolkata • 50 mins ago
Malaysia needs to stop it's support to Pakistan in FATF forum. Once it withdraws its support then ties will be repaired naturally
马来西亚以后别在FATF论坛上对巴基斯坦提供支持。一旦撤回对巴基斯坦的支持,印度和马来西亚的关系自然会改善
Manoranjan • 53 mins ago
Hopefully Malaysia would change its course for better under the new leadership.
希望马来西亚能在新政府的领导下改变路线,变得更好。
Leon Fernandes • Mumbai • 1 hour ago
yes indeed. hope the ties between the 2 countries are back to normal. India shall not tolerate any say in it's internal matters.
希望两国关系恢复正常。印度不容许任何国家干涉内政。
Ashish • Mumbai • 1 hour ago
Just wait & watch...no need to rush into any deal with Malaysia....first let the new powers show that they truely value India as freinds otherwise let the indonesians supply palm oil
先等等吧……没有必要急于与马来西亚达成任何协议。先看看马来西亚新政府是否真正重视与印度的友谊,否则就让印尼来供应棕榈油吧
Frank • India • 1 hour ago
Mahatier, got his best lesson, from India. The new governament, should also extradate Nayak to India. With these two actions, India and Malaysia, can look forward to their old good relations. Indonesia is and will be a very good friend of India.
Never mess with Modi !!
印度给了马哈蒂尔一个教训。马来西亚新政府应该将扎基尔引渡到印度。之后,印度和马来西亚才会有望改善关系。不论现在还是将来,印度尼西亚都是印度的好朋友。
千万别惹莫迪!
外文:https://timesofindia.indiatimes.com/business/india-business/malaysia-and-india-aim-to-repair-soured-ties-that-hit-palm-trade/articleshow/74429896.cms