Sensex crashes over 1,100 points amid global spread of coronavirus; Nifty below 11,300
随着冠状病毒在全球传播,Sensex指数暴跌逾1100点,Nifty指数低于11300
NEW DELHI: Equity indices crashed on Friday with the benchmark BSE sensex plunging over 1,100 points amid rising concerns on global spread of coronavirus. Sensex dived 1,140 points or 2.87 per cent to 38,605; while the broader NSE Nifty cracked 348 points or 2.99 per cent to 11,285.
新德里:随着对新冠病毒全球传播的担忧日益加剧,周五孟买证券交易所Sensex指数暴跌逾1100点。Sensex指数下跌1140点,跌幅2.87%,至38605点,而印度国家证券交易所Nifty指数收于11285点,下跌348点,跌幅2.99%。
Hopes the coronavirus would be contained to China vanished as infections spread rapidly around the world, countries started stockpiling medical equipment and investors took flight in expectation of a global recession. There were concerns about how India would cope with a widespread outbreak.
随着疫情在世界各地迅速蔓延,各国开始囤积医疗设备,投资者因预期全球经济将陷入衰退而纷纷逃离,将这种冠状病毒控制在中国的希望也随之破灭。人们担心印度将如何应对大范围的疫情。
Top losers in the BSE pack include Tata Steel, Tech Mahindra, Bajaj Finance, Infosys, Mahindra & Mahindra and ONGC with their stocks falling as much as 5.31 per cent. On NSE, all sub-indices were trading in red with Nifty Metal and Realty sliding as much as 4.07 per cent.
在BSE成分股中跌幅最大的包括塔塔钢铁(Tata Steel)、Tech Mahindra、Bajaj Finance、印孚瑟斯、Mahindra & Mahindra和ONGC,它们的股价跌幅高达5.31%。在印度国家证券交易所,所有分类指数都是红色,金属和房地产下跌4.07%。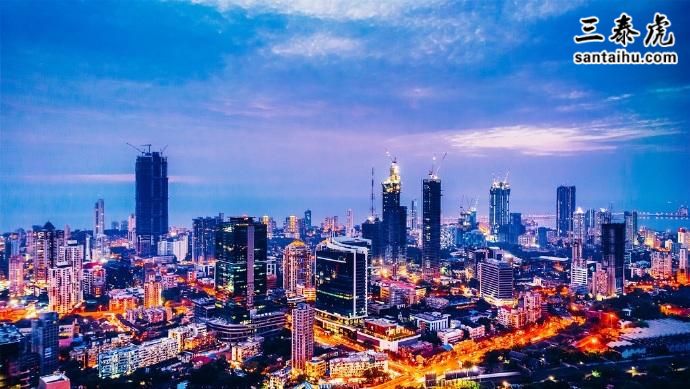 Stocks wiped nearly Rs 5 lakh crore of investor wealth with the total market capitalisation of BSE listed companies falling below Rs 150 lakh crore-mark. This is the sixth straight slide in which investors lost around Rs 10 lakh crore so far.
投资者在印度股市蒸发了近5万亿卢比的财富,孟买证券交易所上市公司的总市值跌至150万亿卢比关口以下。这是迄今为止连续第6次下跌,投资者损失约10万亿卢比。
The carnage in the equity market wiped out investor wealth worth Rs 4,65,915.58 crore, taking the total m-cap to Rs 1,47,74,108.50 crore on the BSE. The m-cap of BSE-listed companies stood at Rs 1,52,40,024.08 crore at the end of trading on Thursday.
股票市场崩盘使投资者损失了46591.558亿卢比的财富,使孟买证券交易所的市值降至1477410.85亿卢比。周四收盘时,在孟买证交所上市公司的市值为1524002.408亿卢比。
"The coronavirus now looks like a pandemic. Markets can cope even if there is big risk as long as we can see the end of the tunnel," Norihiro Fujito, chief investment strategist at Mitsubishi UFJ Morgan Stanley Securities told news agency Reuters.
三菱日联摩根士丹利证券公司首席投资策略师Norihiro Fujito对路透社表示:"冠状病毒现在看来已在全球传播。只要我们能看到隧道的尽头,即使存在巨大风险,市场也能应对。"
Investor sentiment also remained sluggish amid reports that GDP (gross domestic product) growth is likely to stay flat at 4.5 per cent in October-December 2019.
有报告称,2019年10月至12月的GDP增幅可能保持在4.5%的水平,投资者情绪也依然低迷。
Further, relentless selling by foreign portfolio investors (FPIs) spooked retail investors, traders said.
此外,交易员表示,外国证券投资者(FPIs)的无清抛售吓坏了散户。
According to provisional data available with stock exchanges, so far this week, FPIs have offloaded stocks worth a whopping Rs 6,812.57 crore on a net basis.
根据证券交易所提供的临时数据,到本周为止,FPIs已经卖出了净值高达681.257亿卢比的股票。
印度时报读者的评论:
译文来源:三泰虎 http://www.santaihu.com/49409.html 译者:Jessica.Wu
BJP IT Cell Keeeda • 1 hour ago
Cov19 is just minor reason. Weak fundamentals and feku policy is the real reason. Even China did not see such crash.
新冠病毒只是一个次要原因。疲软的基本面和莫迪实施的政策才是造成股市下跌的真正原因。就连中国股市也没有这样崩盘。
aaaa bbbb • 1 hour ago
We don't fear Corona virus! We have cows and Sadvi praghya Thakur! She will tell touching which part of the cow will cure or prevent corona virus!.
我们不怕冠状病毒!
我们有牛!
触摸牛的某个部位可以治愈或预防冠状病毒肺炎!
SUBRATA • 1 hour ago
Sensex was propped up/weak earlier (Now down 1000 points) so the fear of recession due to coronavirus is partly true.
Sensex指数现在下跌了1000点,冠状病毒引发经济衰退的担忧在一定程度上是正确的。
Hrv • 1 hour ago
Game plan of the Big Players. Within a day or two it will bounce back. It's all a ploy of these players to earn big.
大玩家的把戏,一两天之内就会反弹的。这都是玩家想赚大钱的伎俩。
Gaana User • 1 hour ago
Ultimately this corona virus has also effected sensex and we don't know how much more damages will be done in future due to this deadly corona virus. Let hope for the best.
最终这种冠状病毒也影响了Sensex指数,我们不知道将来这种致命病毒会造成多大的损害,只能往好处想吧。
Ashok Banakar • Bangalore, India • 1 hour ago
The crash of sensex is not only due to coronavirus but also mainly due to MODI-Virus which has already taken 40 tolls in Delhi and is spreading all over India in coming days due to negligence of the decease by Central Government.
Sensex指数暴跌不仅是由于冠状病毒,主要是由于莫迪这个病毒。这种病毒已经在德里造成40人死亡,由于中央政府的疏忽,未来几天这种情况将蔓延到整个印度。
Ash
First Modi and then coronavirus, Indian economy will suffer greatly.
先有莫迪,后有新冠病毒,印度经济将遭受重创。
Jigar Shah
Jawaharlal Nehru & Gandhi Family are the reason for the massive loss. Right Modiji ??
贾瓦哈拉尔·尼赫鲁和甘地家族才是造成这种巨大损失的原因,对吧,莫迪? ?
Arnab Gobarswami • 1 hour ago
Since Trump arrived in India, only bad stuff happening.
自从特朗普来到印度,坏事就接踵而至。
Ramesh • Bangalore • 59 mins ago
Even for this the Opposition members might blame Modi go nment.
即便是股市下跌这种事,反对派也可能会指责莫迪政府。
Deepak Soni • 1 hour ago
It was expected and still worst to follow. The Indian economy on verge of total collapse under leadership of ignorant PM and the Finance Minister and bureaucrats in the Finance Ministry who are arrogant and ignorant and corrupt and have expertise in drawing rosy picture.
这是预料之中的,更糟糕的还在后头。在无知的总理、财政部长和财政部官的领导下,印度经济处于全面崩溃的边缘。
Siva K • USA
unless Modiji appoints a very good economist as Finance minister India has no futute.
除非莫迪任命一位优秀的经济学家担任财政部长,否则印度没有未来。
Siva K • Chennai
Feku himself is a failure then what Finance minister does
莫迪自己就是个失败者,换财政部长有什么用
Sunny Ahluwalia • 1 hour ago
Does India need Corona virus when our political system kills thousands every year.?
每年都有数千人死于印度体制下,还需要冠状病毒吗?
Ye Bharat Desh Hai • 1 hour ago
US $ going to be Rs 80 due to Delhi violence
在德里暴丽事件影响下,1美元可兑换80卢比了
Ashok • 1 hour ago
it seems the WW 3 has already begun. Corona virus is the first indefensible weapon.
看来第三次世界大战已经开始了。冠状病毒是第一种无法防御的武器。
AR • 1 hour ago
Chinese are real culprit
罪魁祸首是中国人
Ye Bharat Desh Hai • 1 hour ago
Delhi violence is the reason, not coronavirus
原因在于德里的暴丽事件,不是新冠病毒造成的
doshi jenisha • 1 hour ago
It did be due to Delhi violence effect.
确实是由于德里暴乱的影响。
Mujeeb Iqbal • 17 mins ago
If China sneezes, the whole world catches fever.
中国打个喷嚏,全世界都会感冒发烧。
Gatothkach • India • 41 mins ago
Stock markets are manipulated. MFs and brokers with big money book their profits by sell offs. Then they buy these fallen shares again and sell them off again.
股市受到操纵。拥有大笔资金的投资者和经纪商通过抛售股票来获取利润。然后他们将再次买入这些下跌的股票,并再次卖出。
Shaik • Chennai • 49 mins ago
In India already summer started and no virus will sustain in this climate including Corona
印度的夏天已经到了,没有哪种病毒能在这种气候下存活,包括新冠病毒
Swapnil • 51 mins ago
Killing Eating Animals is a Sin. Had World Adopted Sanatan Dharma Hinduism Buddhism Jainism Nonviolence way of life such a catastrophy wouldn't have happened
吃动物是一种罪过。如果全世界都信佛、都选择非暴丽的生活方式,那灾难就不会发生了
Subbu India • Bengal • 1 hour ago
Recession fear was already there It is now increased after corona virus out break.
对衰退的恐惧已经存在,新冠病毒爆发后,这种恐惧加深了。
narasarao • Hyd • 1 hour ago
US markets crashed too.
美国股市也暴跌。
Ashwani Kumar • 1 hour ago
Indian economy/GDP is already in severe crisis and now Corona Virus will add more fuel to this fire.
印度的经济已经处于严重危机中,新冠病毒将火上浇油。
Sitaram • 5 mins ago
Good thing about being poor and unemployed - you do not lose money in stock market.
对于穷人和没工作的人来说是好事,他们不会在股市上亏钱
外文:https://timesofindia.indiatimes.com/business/india-business/sensex-crashes-over-1000-points-amid-global-spread-of-coronavirus-nifty-below-11350/articleshow/74370128.cms