IAF flight brings back 76 Indians, 36 foreigners from virus-hit Wuhan
印度空军运输机从遭受病毒袭击的武汉带回76名印度公民,36名外国公民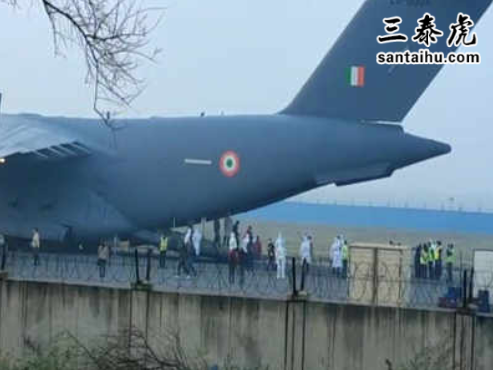 BEIJING: A special Indian Air Force aircraft carrying 76 Indian nationals and 36 foreigners landed in Delhi on Thursday, rescuing people from coronavirus-hit city of Wuhan in China.
北京:周四,一架印度空军运输机从中国武汉搭载76名印度公民和36名外国公民抵达德里。
External affairs minister S Jaishankar sharing the information via Twitter also appreciated Chinese go nment for their cooperation.
印度外交部长苏杰生通过推特分享了这一消息,并感谢中国的合作。
"On its return from Wuhan, Indian Air Force flight has brought back 76 Indians & 36 nationals from 7 countries- Bangladesh, Myanmar, Maldives, China, South Africa, USA & Madagascar. Appreciate facilitation by Chinese Government," said the external affairs minister in a tweet.
印度外交部长苏杰生在推特上表示:"从武汉回国后,印度空军已经带回了76名印度人和36名来自7个国家的公民——包括孟加拉国、缅甸、马尔代夫、中国、南非、美国和马达加斯加。感谢中国提供的便利。"
In addition to rescuing the stranded, the special IAF aircraft also delivered about 15 tonnes of medical supplies from India to the virus-hit city which continues to stay under quarantine.
除了营救被困人员,印度空军运输机还从印度运送了大约15吨的医疗物资到这个城市,该市目前仍处于隔离状态。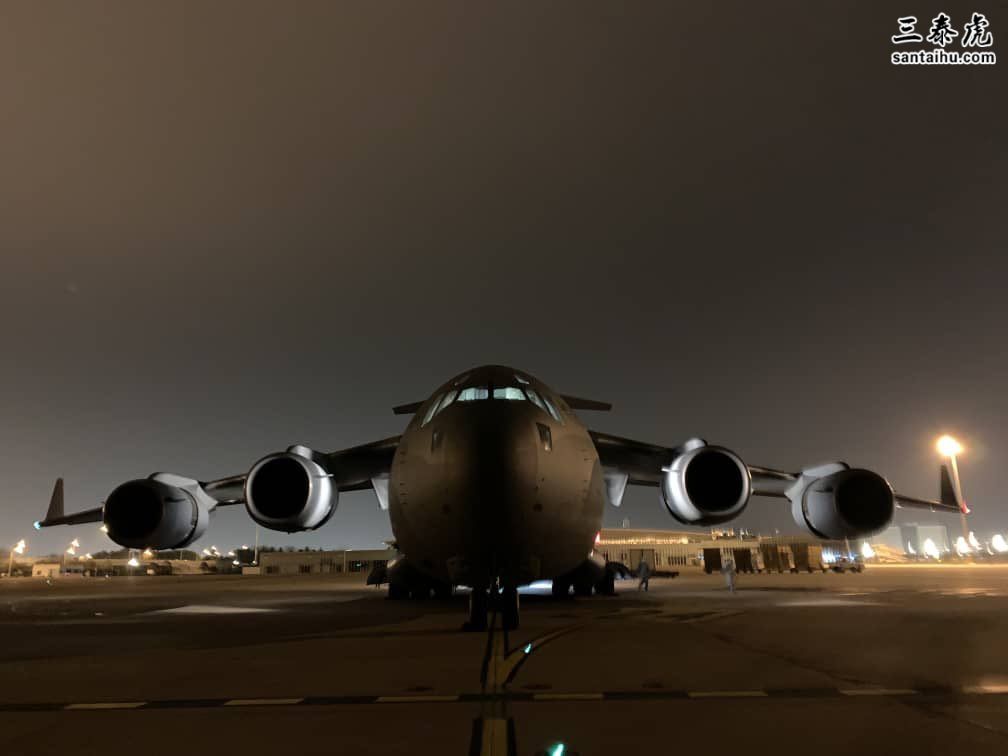 In a tweet, Jaishankar had earlier described the consignment of relief material as a strong expression of India's solidarity with the Chinese people in their "difficult time".
苏杰生发推文称,印度送来这批物资表现出在"艰难时刻"印度和中国团结一致。
The C-17 Globemaster military aircraft has delivered around 15 tonnes of medical assistance comprising masks, gloves and other emergency medical equipment sent by India.
这架C-17"环球霸王"军用机已从印度运送了约15吨医疗援助物资,包括口罩、手套和其他紧急医疗设备。
印度时报读者的评论:
译文来源:三泰虎 http://www.santaihu.com/49406.html 译者:Jessica.Wu
TRUTH BE TOLD • You can't handle the Truth!!! • 1 hour ago
Keep these people in qurantine for 1 month atleast. Do not take things lightly like we usually do in India. When the Coronavirus epidemic starts in india, it will be impossible to stop it!!! Especially when Indians hygiene is so bad and so many people density here that it will spread like crazy! Everyone is in danger. TAKE IT V SERIOUSLY!!!!
这些人至少要隔离一个月,印度不要掉以轻心。一旦新冠病毒开始在印度扩散,将无法控制!!
印度卫生状况很差,人口密集,病毒会疯狂传播!
每个人都将处于危险之中。请认真对待!!
Sun Rise • 18 mins ago
If these People are not properly quarantined with proper safety procedures, it will turn into a pandemic in India due to the high population density.
印度人口密度高,如果这些人没有进行适当隔离,病毒将在印度蔓延。
Vipin • 1 hour ago
Great job India. This is what India is different from other country.
印度做得好。这就是印度不同于其他国家的地方。
Jai • 1 hour ago
This is called diplomatically strong India
外交强国-印度
Urwelcome • 1 hour ago
Am I the only one wondering why Chinese people were bought back?? do Chinese know you took one of them..
为什么带回来一个中国公民?中国知道吗?
Avik • 1 hour ago
Jaishankar stop this now. You are bringing potential virus to India. And why other nationals are coming to India. What stupidity is this.
为什么把其他国家的人带来印度?这样会把潜伏的病毒带到印度,太蠢了。
VIRU AHLAWAT • 1 hour ago
The C-17 Globemaster military aircraft has delivered around 15 tonnes of medical assistance comprising masks
这架C-17"全球霸王"军用机运送了包括口罩在内的约15吨医疗援助物资
Rikin Shah • Mumbai • 1 hour ago
Indian not only bringing back their own people but also foreign nationals shows the care tht we have for other countrys too.
印度人不仅带回了自己的人民,而且还带回了外国公民,这显示了我们对其他国家的关心。
koottanath ramprasad • 29 mins ago
we salute go nment
向印度政府致敬
APS A Brave Indian Citizen • 1 hour ago
Does all weather ally Pakistan has any thing to offer to China in this difficult time. Big answer is No.
全天候盟友巴基斯坦在这个困难时期能给中国提供什么帮助吗?答案是否定的。
R J • Kurnool • 1 hour ago
That's the difference between India and Pakistan! We brought back our fellow citizens whereas they let them stay there to die..! I hope they will B quarantined for 1-1.5 months atleast to reduce the risk for other citizens..!
这就是印度和巴基斯坦的区别!
我们把我们的同胞带回来,而巴基斯坦却让他们留在那里等死!
我希望这些人至少隔离1-1.5个月,减少风险。
Hindustani • hindustan • 1 hour ago
thank you modi go nment
感谢莫迪政府
Vinod • Mumbai • 20 mins ago
Great work done by Indian Government...!!!
印度政府做得好
Sanjoy • 1 hour ago
Good work by Government & IAF. Wish all of them speedy recovery.
印度政府、印度空军做得好。祝愿他们早日康复。
Ash • 1 hour ago
Ay least BJP is doing something good for the country finally.
人民党终于为国家做了些好事。
Srinivas Dhangar • Pune, Maharashtra • 1 hour ago
Good, quarantine them properly
做得好,要妥善隔离
A Singh • 2 mins ago
Good, there were no Pakis in the return flight.
很好,回程没带巴基斯坦人
A • India • 20 mins ago
That thing is overhyped. Indians are immune to it. It's just a common pneumonia.
太夸张了,这只是普通的肺炎,印度人对这种病有免疫力。
A • India • 22 mins ago
Please stop misusing IAF Globemaster for such nonsense trips. If the plane gets infected it will spread in military.
请不要随便出动印度空军的"全球霸王"运输机。如果飞机被感染了,病毒将在印度军队中传播。
Truth Prevails TRUTH • 49 mins ago
Kudos to Govt. However, please make sure that people are quarantined for longer period. There are reports from China that 14% of people recovered are re-infected. Informations about virus are still coming out. Please don't take any chance.
向印度政府致敬。有来自中国的报道称,部分康复患者再次感染。确保带回来的这些人多隔离一段时间
Indra Prabha • faridabad • 1 hour ago
Good news.Hope they escape serious illness and are treated well irrespective of their nationality.
好消息。希望他们不论国籍,都能得到妥善的治疗。
Armin Irani• 11 hours ago
Thank you God...
谢天谢地
Dhananjay Sharma• 12 hours ago
These people should be tested and quarantined for a safe period as the coronavirus has proven to be a resilient virus that sometimes takes few days to emerge. Better to be safe than sorry. Provide good care during quarantine.
这些人应该接受检测并隔离一段时期,因为已经证实新冠病毒是一种适应性强的病毒,有时需要好多天才会发病。小心谨慎总比事后后悔好。在隔离期间要妥善照顾。
Sudhakar Rao• 12 hours ago
if yes then for sure we are all safe as summer already started
我们肯定都是安全的,因为夏天已经到了
Vijayakumar Bhosale• Pune • 12 hours ago
This is only because of Modi ji. Jai Hind
这都是多亏了莫迪。印度必胜
Rahul• 13 hours ago
Let us all PRAY not only for the Chinese but also for whole mankind that this Coronavirus calamity goes down quickly.
不仅为中国人祈祷,也为全人类祈祷,希望这场灾难能够尽快过去。
外文:https://timesofindia.indiatimes.com/india/iaf-flight-brings-back-76-indians-36-foreigners-from-virus-hit-wuhan-delivers-medical-supplies/articleshow/74327414.cms