India's Rs 1.2 lakh crore nuclear submarine project closer to realisation
印度1.2万亿卢比的核潜艇项目即将立项
NEW DELHI: India is taking a crucial step for its Rs 1.2 lakh crore project to produce future nuclear-powered submarines, with top levels of the go nment processing clearances for the detailed design phase.
The plan to build six advanced attack submarines — to be nuclear powered but armed with conventional missiles and torpedoes — is being mon ored closely and the first of the boats could roll out in a decade if things go as per plan.
Sources told ET that the initial design phase for the new boats has progressed successfully and more resources will now be deployed to move to the more complex detailed design and construction — to be undertaken by the Directorate of Naval Design (Submarine Design Group) with assistance from the Defence Research and Development Organisation (DRDO).
印度1.2万亿卢比的核动力潜艇项目正迈出关键一步,政府正为设计阶段扫除障碍。
印度计划建造6艘先进的核动力驱动攻击型潜艇,配备常规导弹和鱼雷。目前,这一计划正受到密切关注。
消息来源告诉《印度时报》,新船的初步设计阶段进展成功,将部署更多的资源,尽快进入详细设计和施工阶段,该任务将由海军设计理事会(潜艇设计集团)负责,国防研究与发展组织(DRDO)协助。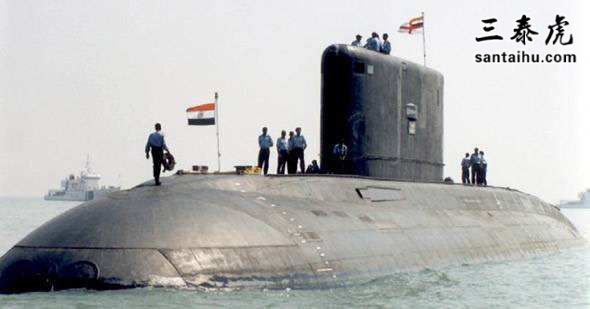 The timing of the critical clearances coincides with the pace of current work at the Ship Building Centre (SBC) in Visakhapatnam, where the Arihant class of nucleararmed submarines are being built. Major structural work on the fourth of the class is nearing completion and the centre would be able to take on work for the next generation of vessels as early as next year, if need be. Though this is unlikely as the developmental phase will take longer.
Sources said the second of the Arihant class — the slightly bigger and better-armed INS Arighat — is expected to be commissioned this year, adding teeth to India's nuclear deterrence. Two follow-on boats after that are likely to enter service before 2024.
关键许可的时间与位于维萨卡帕特南的造船中心(SBC)当前的工作进度相一致,该中心正在建造歼敌号级核动力潜艇。该级第四艘潜艇的主要结构工作已近完工,如果需要的话,该中心最早将在明年承担下一代潜水艇的建造工作。但这是不太可能的,因为研发阶段需要更长的时间。
消息人士称,第二艘"歼敌号"级——比"阿里哈特"号稍微大一些、装备更好一些——预计将于今年服役,这将增强印度的核威慑力量。随后的第二代潜水艇可能在2024年之前开始服役。
This would leave SBC with adequate space and resources to commence building the next generation of nuclear-attack submarines. While the Arihant project took over two decades to fructify, the next generation submarines are likely to progress at half the given time as adequate experience is now available, both in terms of design and construction of nuclear submarines.
As reported by ET, work on the submarine project gained pace last year with a defence public sector unit working on a special metal alloy for the hull and testing of a scale model as part of the design process. The plan to build six nuclear-powered attack submarines (SSNs) kicked off in 2015 when the NDA go nment gave a go ahead to a long-pending project for the Indian Navy.
这将使SBC有足够的空间和资源来开始建造下一代核攻击潜艇。虽然歼敌号潜水艇项目花了20多年的时间才取得成果,但由于目前印度在核潜艇的设计和建造方面已有足够的经验,下一代潜艇的进展可能只需要预计时间的一半。
根据《印度时报》的报道,因某国防公共部门单位致力于船体所用的特殊金属合金的研究和设计过程中比例模型的测试,潜艇项目的工作在去年加快了步伐。印度计划建造6艘核动力攻击潜艇(SSNs),该计划于2015年启动,当时全国皿煮联盟政府批准了印度海军一项长期悬而未决的项目。
India and Russia have also signed a $3 billion deal to lease an advanced nuclear attack submarine that will be fitted with indigenous communication sy ems and sensors. This submarine will fill in the gap and will be used for crew training before the indigenous boats are pressed into service.
Nuclear attack submarines — powered by a nuclear reactor but armed with conventional wons — will give India a significant strike and area denial capability in the region. These vessels can remain underwater for months, making them almost impossible to detect and are a big deterrence for enemy vessels. The US Navy operates over 55 nuclear attack submarines. has at least 10 in service and is rapidly expanding the fleet, including deployments in the Indian Ocean and several port calls to neighbouring nations.
印度和俄罗斯还签署了一项价值30亿美元的协议,租借一艘先进的核攻击潜艇,该潜艇将配备本土通信系统和传感器。这艘潜艇将填补这一空白,并将在国产潜艇投入使用前进行船员培训。
核攻击潜艇——由核反应堆提供动力,装备常规武器——能使印度在该地区拥有强大的打击和区域封锁能力。这些舰艇可以在水下停留数月,几乎不可能被敌方发现,这对敌方舰艇是一个巨大的威慑。美国海军拥有超过55艘核攻击潜艇。至少有10艘现役舰艇,并在迅速扩充舰队,包括在印度洋进行部署,并在邻近几个国家的港口停靠。
The project will enter India to a s league of five nations that have such a capability. The last country to enter this club was in 1974 with its Han class boats. Details are not known but a new, more powerful nuclear reactor is being designed for the programme as well by the Bhabha Atomic Research Centre. The INS Arihant and Chakra (on lease from Russia) are the two nuclear-powered submarines currently in service with the navy.
该项目将使印度跻身一个由五个国家组成的具有这种能力的精英联盟。最后一个加入这个俱乐部的国家是1974年的,当时有Han级潜艇。潜艇的具体细节尚不清楚,但巴巴原子研究中心正在为该项目设计一个新的、更强大的核反应堆。目前有歼敌号和查克拉(从俄罗斯租借)两艘核动力潜艇在海军服役。
以下是《印度经济时报》网站读者评论:
译文来源:三泰虎 http://www.santaihu.com/49375.html 译者:Joyceliu
Nathan Ron
has no serious business in the Bay of Bengal and Indian Ocean. Yes we must prect our sea borders with these nuclear powdered submarines.
在孟加拉湾和印度洋并没有正经事。没错,我们必须用这些核动力潜艇来保护我们的海上国界。
Nikhil Manchanda
it has to be done, big Yes! it will further boost India defence export.
这是必须要做的事,没错!这将进一步促进印度的国防出口。
Rabia Javed
The question however is, have people at the helm of governance in India ever realized that attainment of its hegemonic ambitions, through massive build-upof its armed forces, is costing its downtrodden masses very dearly? Have they ever thought that the people who have been bringing them to the citadel of power, time and again, deserve a better deal than what they have always got over the past seven decades? Apparently, they haven't.
然而,问题是,统治印度的人有没有意识到,通过大规模扩充武装力量来实现其霸权野心,会让受的民众付出巨大代价?他们有没有想过,那些一次又一次把他们送入权力堡垒的人,应该得到比他们过去70年更好的待遇?很显然,他们没有。
Vatsal Singh
A pakistani should not concern itself with india's needs which is world's 5th biggest economy, it should worry about its own economy which is in de t and there PM is begging for more loans throughout the world
一个巴基斯坦人不应该关心印度这个世界第五大经济体的需求,他应该担心自己的经济,因为它已经负债累累,他们的总理正在向全世界乞求更多的贷款。
Office Mails
Instead of submarines, go nment should focus on completing AIIMS in Madurai. Many announced AIIMS are not completed because of budget
政府应该集中精力建设马杜赖的全印医学院,而不是潜艇。很多人声称由于预算问题,全印医学院无法完工。
Shyl Som
If someone wants to get on top of hill,he must get closed to foot of hill.India deserves this robust plan in view of its present change in geopo itical scenario kee an eye to large maritime boundaries with hostile neighboring countries. Unfortunately our po itical parties are scary to make changes fast in defense parameters making it difficult to maintain timeline and are less interested to welcome any good initiative with intent to appease external forces and constant work dislocation. They enjoy it. That's painful. enjoys an exception condition due to One Party sy em to accelerate growth without any hassles.
如果有人想登上山顶,他必须先走到山脚下。鉴于当前地缘格局的变化,印度应该实施这一强有力的计划,同时密切关注与敌对邻国之间的海上国界。不幸的是,我们的政党害怕在国防上迅速做出改变,这使得完成时间很难实现。由于一制这一得天独厚的优势,可以毫无争议地加速经济增长。
Rabindra Kumar
let us save money by reducing useless motorcades and save public fuel. that will save lot of money to be channelized for better works. say national defence and nation building.
让我们减少无用的机动车和节约公共燃料,节约开支。这将节省大量的资金,用来完成更好的目标。比如国防和国家建设。
Singh
The technical expertise in building nuclear warships and battleships should be put to commercial use so that India can have a shipbuilding industry compared to , Japan and South Korea.
建造核动力战舰和战列舰的专业技术应该用于商业用途,这样印度就可以拥有与、日本和韩国媲美的造船业。
Shubham Sahai
Great news!
好消息!
Himanshu K
Very Good step by the go nment of India.
印度的政府做得很好。
Asit Basu
different types of comments are posted here. only few are relevant to the subject. ignorant people are commenting irrelevant like why we are so far behind , concern about GDP growth,solar power equipment etc.
这里有各种各样的评论。只有少数与这个主题相关。无知的人谈论不相干的事情,比如为什么我们落后这么多,关心GDP增长,太阳能设备等等。
Babu
India Need to counter , particularly till such time our border dispute is settled. You can only negotiate with position of strength. Well done MODI gt by expediting defense procurement.
印度需要反击,特别是在边界争端解决之前。你只能用实力去谈判。干得好,莫迪政府加快了国防采购的进程。
May
Good, but we have bad record of timely commissioning in built defence hardware.
不错,但我们在国防硬件的适时调试方面的记录不太好。
Pranav Sharma
We are spending too much on defense, especially when the GDP and economic growth is going through a bad phase.
我们在国防上花了太多钱,尤其现在,国内生产总值和经济增长正处于困难时期。
Anand V
How is India safe when we import 75% of our pharmaceutical needs from ?
当我们从进口75%的药品时,印度怎么会安全呢?
Venkatesh Shukla
The fact that Indian SSN will be approved for production even if by 2024; it will be 50 years after in 1974 (Han class).And even if it takes 10 years to launch first SSN in 2034; we will be 60 years behind not to mention US and Russia. We have a lot to catch up..Given the stakes, our Gt needs to make better allocations to MOD, especially for new capital equipment. Our defence spend must rise from 1.5% to 3% of GDP progressively to neutralise threat.
就算印度的攻击型潜艇到2024年被批准生产,也比1974年的Han级潜艇晚了50年。如果第一辆攻击型潜艇的建造时间需要10年,2034年才下水,那就落后60年了,更不用说美国和俄罗斯了。我们还有很长的路要追赶…考虑到利害关系,我们的政府必须给国防部多拨款,特别是新的资本设备。我们的国防开支必须从占GDP的1.5%逐步提高到3%,以消除的威胁。
Anand V
Good that India is investing in defense.......Why not invest 20,000 cr (cost of a submarine) to built an industry to manufacture solar panel in India ??rather than depending on import ?
很好,印度终于开始投资国防了,为什么不投资2万卢比(潜艇的成本)在印度建立一个生产太阳能电池板的产业?不再依赖进口?
Ganesh R
Pls- such strategic and long term thoughts are injurious to our health!!!
这样的战略和长远的想法对我们的健康是有害的!
Kiran Nabhan
It was about time we seriously gave a start for submarines... they are the ultimate deterrent in war and peace....
是时候真正启动潜艇项目了…它们是战争与和平的终极威慑……
Ashutosh Khanna
These go nment agencies don't have the technical know how. Its high time they get out of these highly technical projects and let the private sector take over.
这些政府机构没有技术知识。他们早该退出这些高技术项目,让私营企业来接手。
Dilip Kumar
Home made project to make Nuclear Submarine is must and within decade or so it must roll out ....
国产核潜艇项目是必须项目,十年内必须推出……
Guest
Pappu start objecting now
拉胡尔要开始反对了。
Lalit Palyal
I think India should increase the number of nuclear power submarine.
我认为印度应该增加核潜艇的数量。
SuchindranathAiyerS
India needs nuclear submarines that carry nuclear ballistic missiles and cruise the seas. For defensive torpedo and conventional missiles, hybrid ric submarines are sufficient. Indian profligacy!
印度需要携带弹道导弹的核潜艇,在海上巡航。对于防御鱼雷和常规导弹,混合动力潜艇就足够了。印度正在大肆挥霍!
A Singh
Considering our water coverage area and hostile neighbors, we need at least 20 N powered submarines which can cover other battle ships and aircraft carries during a full fledged war.
考虑到我们的水域覆盖区域和敌对的邻国,我们需要至少20艘核动力潜艇,在全面战争期间可以覆盖其他战舰和飞机。
Karthik
Where the money will come for that man? We need to be 10 trillion dollar economy to have 20N subs.
潜艇的钱从哪儿来?我们需要10万亿美元才能拥有20艘核潜艇。
A Singh
Stop free bees, bailing out efficient companies, wasting tax payers money of death convicts, etc then everything should be in place.
停止发放免费赠品,拯救有能力的公司,浪费纳税人的钱等,然后一切都将归于正常。
Tekws
not really possible.Accounting fraud can not build wealth
不太可能。财务欺诈不能创造财富。
外文链接:https://economictimes.indiatimes.com/news/defence/indias-rs-1-2-l-cr-n-submarine-project-closer-to-realisation/articleshow/74234776.cms