India's savings rate plunges to 15 year low
印度储蓄率降至15年来最低
Mumbai: India's slowing economy took a toll on much-needed savings too, with the savings rate touching a 15-year low, and household savings also falling. This has weakened India's macro-economic position which is already hobbled by low investment and rising external borrowing to fund capital needs.
Household savings also declined as consumers spent more in purchasing durables and travelling. Indian households contribute to about 60 per cent of the country's savings. But India remains favourable compared to emerging market peers such as Brazil.
"If the country wants high sustainable growth, it must raise the investment rate. But investment needs funding," said Pranjul Bhandari, chief India economist at HSBC. "If domestic savings are falling, the go nment is to tap into foreign savings."
印度经济放缓也影响了急需的储蓄,储蓄率触及15年低点,家庭储蓄金额也在下降。这削弱了印度的宏观经济地位。印度的宏观经济地位已经受到低投资和不断增多的外部借款的拖累。
家庭储蓄也在下降,因为消费者在购买耐用品和旅游上的花费增加了。印度家庭贡献了该国约60%的储蓄。但与巴西等新兴市场国家相比,印度仍处于有利地位。
"如果印度想要实现可持续的高增长,就必须提高投资率。但投资需要资金,"汇丰(HSBC)首席印度经济学家普兰朱尔•班达里表示。"如果国内储蓄下降,政府利用外国储蓄的思路是正确的。"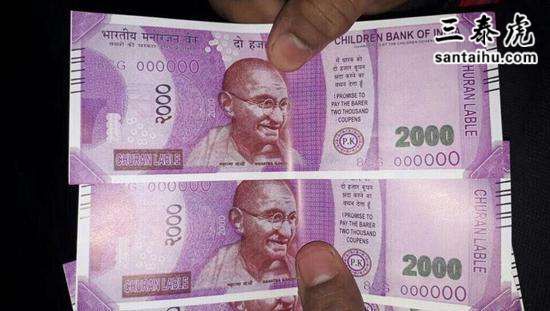 India's gross savings fell to 30.1 per cent of the gross domestic product in fiscal 2019 from 34.6 per cent in fiscal 2012, and 36 per cent in 2007-08, data from the Central Statistical Organisation shows. The previous low was 29 per cent in 2003-2004. As a per cent of GDP, household savings fell from 23 per cent in 2012, to 18 per cent last year.
A falling savings rate could lead to Indian companies ending up borrowing more from overseas markets, weakening India's external position as it would raise the nation's external de t.
"In order to raise investments at a time when savings are falling, the current account bnce will have to fall or the current account deficit will have to widen, needing more foreign inflows for funding," Bhandari said.
India's external borrowing last fiscal rose to $543 billion, from $475 billion in 2015, data from RBI shows.
印度中央统计组织的数据显示,2019财年,印度储蓄总额占国内生产总值的比例从2012财年的34.6%,2007-08财年的36%降至30.1%。上一个低点是2003-2004年的29%。家庭储蓄占GDP的比例从2012年的23%降至去年的18%。
储蓄率下降可能会导致印度企业最终从海外市场借入更多资金,削弱印度在全球的地位,因为这会增加印度的外债。
班达里说:"为了在储蓄下降的时候增加投资,经常账户余额必须下降,或者经常账户赤字必须扩大,需要更多的外国资金流入。"
印度央行的数据显示,印度上一财年的外债从2015年的4,750亿美元增至5,430亿美元。
Economists also attribute the current slowdown in the economy partly to the fall in the savings rate.
"We estimate India's long-term growth to have slowed to 6.5 per cent vs 7.1 per cent estimated three years ago, partly due to this macro imbnce created — falling savings and muted investments," UBS Securities said in a report.
When compared to BRICS economies and other emerging market peers, India stands out favourably. Brazil has a savings rate of 16 per cent of GDP, Meco 23 per cent, and the Philipes 14.2 per cent. But bigger rival is at 46 per cent, data with the World Bank shows.
经济学家还将当前经济放缓的部分原因归咎于储蓄率的下降。
瑞银证券在一份报告中表示:"我们估计,印度的长期增长已放缓至6.5%,而三年前的预测为7.1%,这在一定程度上是由于储蓄下降和投资减弱造成的这种宏观失衡。"
与金砖国家和其他新兴市场国家相比,印度表现突出。巴西的储蓄率为GDP的16%,墨西哥为23%,菲律宾为14.2%。但世界银行的数据显示,规模更大的竞争对手的储蓄率为46%。
以下是《印度经济时报》网站读者评论:
译文来源:三泰虎 http://www.santaihu.com/49369.html 译者:Joyceliu
Krishna
Not even a single parameter is good under Modi's India. This is the New India he had Mentioned.
莫迪领导下的印度所有的指标都很难看。这就是他所说的新印度。
Melman Const
Gt seems to be clueless. Some may cheer for this change.
政府似乎无能为力。一些人可能会为这种变化欢呼。
Sasikumar
People wish to possess many new gadgets in the preset itself. putting the money in banks is lazy man's idea.India will definitely go the developed nations way where savings is low.
人们想要拥有许多新奇的玩意儿。把钱存入银行是懒人的主意。印度肯定会走发达国家低储蓄的道路。
P V
Blind supporter of idiot Modi.
白痴莫迪的盲目支持者。
Dominator Force
Ohhhhh.. People r not idiots to keep two smartphones that Andh Bhakt dream of. India is a saving economy tht takes precedence over non essential spendings. When income is hit the savings hit first as essential spendings have to be done.
噢. .拥有两款梦寐以求的智能手机的人,不是白痴。印度是一个储蓄型经济体,非必要开支排在后面。当收入受到冲击时,储蓄首先受到冲击,因为必须进行必要的支出。
Sasikumar
Mr. 'DF'; India is a saving economy; nobody disputes; but the shift is towards spending style. There are numerous 'andh bhakths' as you call; hope you are not one among them.
印度是一个储蓄型经济体;没有人有争议;但这种转变是消费方式的转变。
Avnindra Baranwal
People must learn to manage money themselves, than thinking on rubbish SAVINGS. The headline is created probably by financial institutions for some purpose.
人们必须学会自己理财,而不是想着没用的储蓄。标题可能是金融机构出于某种目的而捏造的。
Yashodhan Muzumdar
as there is no incentive for savings people are shifting their money to SIP and Mutual Funds. Youngsters are not bothered about future earn today spend today is their motto.
由于没有储蓄的动力,人们把钱转到SIP和共同基金。年轻人的座右铭是"不为将来担忧,今天赚钱今天花,今朝有酒今朝醉"。
Tekws
The same youngsters will be bankrupt in their 40s and become homeless criminals or sell their houses-jewels like modiji is doing
这批年轻人会在40多岁的时候破产,成为无家可归的罪犯,或者像莫迪一样卖掉他们的房子和珠宝。
Vijay Sancheti
dear sir, if the savings are drop, this means people are spending more. this a good sign for revival of economy. when people spend more manufacturers add capacity creating positive growth cycle.
亲爱的先生,如果储蓄在减少,这意味着人们的支出增加了。这是经济复苏的好迹象。当人们消费更多时,制造商增加产能,创造正增长星期期。
Neppoleon Jesurajan
Sir, people do not have money to meet their ends. That is the message
先生,现实是人们没有钱来维持生计。这才是现实。
Name
Gentleman, what you are saying seems logical, isn't it? Trouble is that consumer spending and confidence is currently historically lowest? So find another reason -probably people are not having excess incomes to save for future.
先生,你说的似乎很有道理,不是吗?但问题是,消费者支出和信心目前都处于历史最低水平?所以找找其他原因——人们可能没有多余的收入来为未来储蓄了。
Tekws
Overall,modi behaves like spoiled son of rich man.He spent all tax money on jumlas and now selling family jewels to show how rich he is.
总的来说,莫迪表现得像个被宠坏的富二代。他把所有的税金都花在空谈上,现在又卖掉祖传珠宝来炫耀自己的富有。
Dominator Force
Hey idiot andh Bhakt. All Indian jewels r hard earned with receipts. No Chiddu came to loot a common man's jewels. Andh Bhakts can't even know that savings r done post spending. When income plummets savings take the major hit as spending has to be done.
嘿,白痴。所有的印度珠宝都是辛苦挣来的,有收据的。没有人会抢普通人的珠宝。而支持者们甚至不知道储蓄是消费后的结余。当收入直线下降时,储蓄会受到很大的冲击,因为支出实必不可少的。
Soumya Ranjan Panda
No encouragement from go nment for saving. Lot of savings product introduce by go nment like gold bond, pension but no publicity campaign and too much complicated tax sy em by FM.
政府政府不鼓励储蓄。政府推出了大量的储蓄产品,如黄金债券、养老金,但没有宣传推广,财政部的税收制过于复杂。
KD
Our best days are behind us.
我们最好的时代已经过去了。
Giriraj Khandelwal
Gt wants to boost economy, industry, etc so reduced interest on bank deposits, further withdrew benefits of Sec 80, no control of over prices of commodities, how can one save as there is no motivation to save, which day of the Gpverment needs
政府想要促进经济、工业等,所以降低了银行存款利息,进一步取消了福利,没有对商品价格的控制,没有鼓励储蓄,怎么存钱呢?
Anaam
ANARTH MANTRI ki krupa se - common man is left with almost nothing to save !!!
普通百姓几乎没钱可存了!!!
Ramesh Shah
ALL COMPLICATED..... MODI 2 IS UTTER NONSENSE..... THE F M IS BEING DIRECTED BY RSS STYLE...... HINDUS IS IN MINORITY PAYING INCOME TAX N OTHER TAXES...... THE OTHER ONE GETS THE PERKS N BENEFITS....
太复杂了.....莫迪完全是胡说八道……财政部长是走RSS路线的……印度教徒占少数,缴纳着所得税和其他税,其他人却可以白拿额外津贴和福利…
Raj Krishnamurthy
Thanks to our FMs for slap too many taxes on retail investors and saving corporats by reducing tax
我们的财政部长对小商贩们征收了太多的税,同时通过减税来拯救企业。
Vilas Save
If real incomes are falling and income tax rates do not take inflation into account, savings will keep going down.Go nment should begin by cutting their own running costs and do not build expensive infrastructure.
如果实际收入在下降,所得税税率不考虑通货膨胀,储蓄将继续下降。政府应该从削减自身运营成本开始,而不是建造昂贵的基础设施。
Bchandra Kth
on one hand they say consumer spending is the cause for slowdown, that is people prefer to have cash or money and chose not to spend it.on the other they say that credit OFFTAKE us nor happening or credit growth is down.they also say that there is surplus liquidity, that is cash or money in the banks, and nobody is availing it for loans, and the interest rates are the lowest, leading to lowering of interest rates in Fixed deposits.can anyone gives the exact picture, in a layman's language.
一方面,他们说消费者的支出是经济放缓的原因,说人们更喜欢持有现金,不消费。另一方面,他们说信贷增长下降。他们还说,流动性存在过剩,即现金或钱躺在银行,没有人来借贷,利率是最低的,导致固定存款的利率降低。谁能用外行人看得懂的话说明白呢?
Ajay Gupta
Go nment policies are skewed to increase consumption and thus indirectly reducing deposits. This is manifest under the recently introduced Income tax policy where the tax payer may avoid investment (saving) and choose lower tax rates too. Very poor grip on economy.
政府政策倾向于增加消费,从而间接减少存款。这一点在最近出台的所得税政策中表现得很明显,即纳税人可以避免投资(储蓄),同时也可以选择较低的税率。这对经济的控制很差。
Tekws
that will also reduce robust base for growth and destroy whatever left of LIC-MF-Stock markets and banks
这还将削弱强劲的增长基础,摧毁剩余的所有股票市场和银行。
Kris
It's the difference between hard working donkey and Harvard student.
这就是勤奋的驴和哈佛学生的区别。
Srinivasan Vedantam
go nment is in not favour of savings rather FDI and foreign equity and funds to drain out more GDP. There is neither good corporates for relying nor good projects where stakeholders gain due to poor management and ethical values. in the absence of good real interest rates for de t funds and Bank deposits, people shy away from savings and get trapped to de t by way of credit culture. Make in India by means of our own entrepreneurs is the need of hour. Trillion economy will not deliver goods and income to our citizens unless we use our own men materials machines and technology.
政府不鼓励储蓄,他们鼓励利用外国直接投资、外国资产和基金来分流更多的国内生产总值。印度既没有好的企业可以依靠,也没有好的项目可以让利益相关者获益,因为管理不善,道德低下。在缺乏良好的债务基金和银行存款实际利率的情况下,人们逃避储蓄,因为贷款陷入债务。通过我们自己的企业家实现印度制造是需要时间的。除非我们调动我们自己的人、材料、机器和技术,否则万亿美元的经济无法为我们的公民提供商品和收入。
Hemant Pisat
Savings and Consumption go hand-in-hand. Savings begets investments and thriving economy. We have seen erosion on account of falling interest rates, real inflation and job insecurity. If last few years are indicative, people have largely used their past saving to save their days, but it's fast eroding. Most of the money is used to finance the secured & unsecured loans, home supplies, health insurance and taxation. Stock markets have become a play for fewer investors. The situation is rming and need attention by all.
储蓄和消费是相辅相成的。储蓄带来投资和繁荣的经济。由于利率下降、实际通胀和就业不安全感,会出现经济衰退。如果说过去几年的情况具有指示意义的话,那就是人们主要是用过去的积蓄来度日,但这种情况正在迅速恶化。大部分资金用于担保和无担保贷款、住房供应、医疗保险和税收。股票市场已经变成了少数投资者的游戏。这种形势令人担忧,需要引起所有人的重视。
Amalesh Bhattacharya
first time there is such recession sponsered by RBI low rates of savings,taxation,KYC,GST,currency restrictions ,the people are struggling to meet ends,medical rates are ruling sky high,transportation costs have increased,no employment to educated,we have been in deep recession.
第一次出现这样的衰退是由印度储备银行的低储蓄率、税收、KYC、商品退税、货币限制造成的,人们在努力维持生计,医疗费用高得惊人,交通成本增加,没有为毕业生提供的就业机会,我们已经陷入了深度衰退。
Kali Prasad m
With falling interest rates nothing else can be expected.
在利率不断下降的情况下,再没有什么可以期待的了。
Anonymous
if investment is important for growth why are some countries offering negative interest rates for the past decade just to ensure more spending. which factor is a major contributor to growth- investment or consumption?
如果投资对经济增长很重要,为什么有些国家在过去10年实行负利率,只是为了鼓励支出呢。投资和消费,哪个因素才是经济增长的主要动力?
外文链接:https://economictimes.indiatimes.com/markets/stocks/news/indias-savings-rate-plunges-to-15-year-low/articleshow/74200784.cms