Assemble in India: Why it may not be prudent to follow China's strategy
在印度装配:追随中国的战略为何可能并不明智
The Economic Survey 2020 was tabled on Friday, January 31st, amidst an economic slowdown, coupled with rising food inflation. While the Survey emphasized on the importance of an expansionary fiscal policy and an investment-led growth, it also advocated 10 key ideas that could help address some of the structural issues that have caused the slowdown. Among the idea of creating wealth, enabling entrepreneurs, examining go nment's intervention, and reducing financial stress, one of the focus was on creating jobs and growth by emphasizing on "Assemble in India for the world" and integrating it into our "Make in India" programme.
《2020年经济调查》已于1月31日(周五)提交,时值经济放缓,食品价格上涨。尽管该调查强调了阔张性财政政策和投资拉动型增长的重要性,但它也提出了10个关键观点,可能有助于解决导致经济放缓的一些结构性问题。在创造财富、鼓励企业家、审查政府干预和减轻财政压力的想法中,重点之一是通过强调"在印度为全球装配"并将其纳入"印度制造"计划来创造就业和增长。
The desire to continue to build on initial reforms and programmes undertaken during Modi 1.0 comes across loud and clear in this idea. But what it also stressed was to chart a China-like, labour-intensive, export trajectory. It was argued that by adopting a strategy like that of China, India can not only improve its share in global exports, but also create well-paid jobs.
在"莫迪1.0"期间,继续推进初步改革和计划的愿望在这个想法中清晰而响亮地体现出来。但它也强调了要规划一条类似中国的劳动密集型的出口轨迹。有人认为,通过采取类似中国的战略,印度不仅能提高其在全球出口中的份额,而且还能创造高薪工作岗位。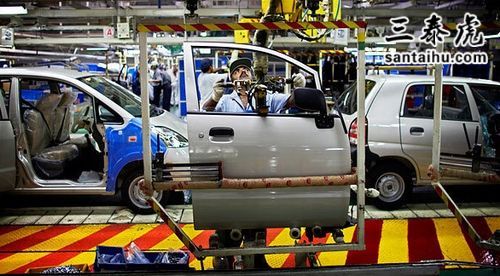 Creating jobs will be crucial in order to deal with concerns regarding sustaining consumer demand at the macro level, and the economic survey addressed this issue. Highlighting the importance of the manufacturing sector in its ability to create jobs is also worthwhile. However, following China's strategy might require some prudence among policymakers given that the world has dramatically changed in terms of technology and the environment since China adopted it in the early 1990s.
创造就业是处理有关在宏观层面上维持消费需求问题的重中之重,经济调查解决了这个问题。强调制造业在创造就业能力方面的重要性也很重要。然而,鉴于自中国在上世纪90年代初采用这一战略以来,世界在技术和环境方面发生了巨大变化,决策者们或许需要在一定程度上谨慎行事。
Post its liberalization, China rode the wave of globalization and low factor costs aided in creating a scale and capacity that was needed to be globally competitive. During this process, China also emphasized on building its own infrastructure, thus creating a sustainable demand for its own manufacturing produce. As the economy expanded its scale and scope of production, it also evolved in terms of creating its own ecosystem of technology and entrepreneurship.
执行市场自游化政策后,中国借助全球化和低要素成本的浪潮,创造了具有全球竞争力所需的规模和能力。在这一过程中,中国也强调建设自己的基础设施,从而为自己的制造业产品创造了可持续的需求。随着经济规模和生产范围的扩大,它也在创造自己的技术和创业生态系统方面发生了变化。
This time it's different
这次不同了
Over the past few years, Industry 4.0 has provided manufacturers with faster, flexible, and more proficient processes that produce goods of higher-quality and at lower costs. Manufacturing industry leaders in today's world have taken an increasingly large role around climate change and environmental sustainability as well as resource scarcity. Besides, India has to fight the wave of anti-globalisation and trade uncertainties that the world is experiencing currently.
在过去几年中,工业4.0为制造商提供了更快、更灵活、更熟练的生产流程,以生产更高质量、更低成本的产品。当今世界的制造业领袖在气候变化、环境可持续性以及资源稀缺方面发挥着越来越大的作用。此外,印度还必须应对当前世界正在经历的反全球化浪潮和贸易不确定性。
If India wants to be the next manufacturing hub for the world and improve its exports share in global trade, it has to move up the global value chain and has to close a quality gap faced with the best in class among its peers, while ensuring environmental sustainability. This would require manufacturers to leapfrog to newer technologies and transition to a new and exacting definition of competition, both of which will have implications on job creation, especially for the unskilled.
如果印度想要成为下一个世界的制造中心,提高其在全球贸易的出口份额,必须提升全球价值链,消灭与竞争国家在产品质量方面的差距,同时确保环境的可持续性。这将要求制造商迅速掌握最新技术,采用新的、严格的竞争定义,这两点都将对创造就业产生影响,特别是对没有技能的人
According to a study by WEF in 2018, the adoption of Industry 4.0 may impact low skilled employees because of their vulnerability to automation. These employees and workers may need to upskill or shift their focus to a new discipline to stay in the game. Besides, the technology ecosystem and the social infrastructure, which is needed to support the kind of manufacturing growth the survey envisages, will have to evolve rapidly.
根据世界经济论坛2018年的一项研究,工业4.0可能会对低技能员工造成影响,因为他们无法适应自动化。这些员工和工人可能需要提高技能,或者将他们的注意力转移到一个新的领域。此外,技术生态系统和社会基础设施必须迅速发展,才能支持调查预测的制造业增长。
Over the last eight years, the average productivity in India fell to 5.5 percent during FY 2011-18 from an average of 7.0 percent during FY 2002-10. Health and wellness, ecosystem for sustainability, water and sanitation, disparity in terms of education and income are some of the areas that India has not fared well relative to its peers. Over 75 percent of the population work as informal employees. Gender disparity remains high, with a greater proportion of employed women belonging to the vulnerable employment category. India has successfully reduced some of the poverty gap, but owing to its population, a lot needs to be done.
过去八年,印度2011-2018财年的平均生产率从2002-2010财年的7.0%降至5.5%。与其他国家相比,印度在健康和福利、可持续发展的生态系统、水和卫生设施、教育和收入方面的差距等领域表现不佳。超过75%的人口都不是正式雇员。性别差异仍然很大,就业妇女中属于弱势就业类别的比例更大。印度成功地缩小了一些贫困差距,但由于其人口众多,仍有许多工作要做。
What we can learn from China
我们可以从中国学到什么
One of the things India can learn from China is to create a sustainable demand for its manufacturing products over a long period of time and investing in infrastructure could be the way to follow. One of the largest sources of demand for manufacturing products is the go nment's investment in infrastructure and building assets. The good news is the massive infrastructure investment of Rs 102 lakh crore announced by the go nment in December 2019 suggests that the go nment is already taking the necessary steps in that direction.
印度可以向中国学习的一件事是,在很长一段时间内创造对其制造业产品的可持续需求,而投资基础设施可能是接下来选择的道路。对制造业产品的最大需求来源之一是政府对基础设施和建筑资产的投资。好消息是,印度政府在2019年12月宣布的102万亿卢比的大规模基础设施投资表明,政府已经朝着这个方向采取了必要的步骤。
India has to work toward building a strong social infrastructure to ensure that the manufacturing sector growth translates into job creation for poor and the unskilled. It can begin from allocating higher resources for health and family welfare, women and child development, human resource development, drinking water and sanitation, and social justice and empowerment.
印度必须努力建设强大的社会基础设施,以确保制造业的增长转化为穷人和非熟练工人的就业机会。它可以从为保健和家庭福利、妇女和儿童发展、人力资源发展、饮用水和卫生、社会正义和赋予权力分配更多资源开始。
Doing what China did will be challenging because India has to overcome several structural bottlenecks. However, being selective of its strategy and rapidly growing such identified technologies to global scale and sophistication will help in achieving the aim of becoming a US$5 trillion economy by 2025.
走中国走过的发展之路具有挑战性,因为印度必须克服几个结构性瓶颈。但是,对其战略进行选择并迅速将这些确定的技术发展到全球规模和复杂程度,将有助于实现2025年达到5万亿美元经济的目标。
以下是《印度经济时报》网友评论:
译文来源:三泰虎 http://www.santaihu.com/49274.html 译者:Joyceliu
Hemant Pisat
"Assemble in India"; will the supply chain cost sustainable, just to assemble here and export from India? Why would one do that? Two distant infrastructures to cater customers? Plus taxation is involved. Conceptually difficult.
"印度装配";只在印度组装然后出口到其他国家,供应链的成本吃得消吗?为什么要这么做呢?千里迢迢得从一个厂运到另一个厂,满足消费者?而且还有税收。从概念上讲,这很难实现。
Srinivasan G Kailasam
A good article. We should concentrate on improving our technological Capabilities to compete with China and increase our exports. Agro based industries increase can also help us to increase employment. The GOI has done well to increase allotment of Funds to Dairy, Fisheries sector.Where manufacturing complexity increases we are definitely more competitive.Pharma and IT are examples.Shipbuilding is another area which has scope for increased employment and also funds for skilling people.Health Tourism has also contributed to increased skilling and increased employment.
这是篇好文章。我们应该集中精力提高我们的技术能力,与中国竞争,增加我们的出口量。农业产业的增长也可以帮助我们增加就业。印度政府在增加对乳制品和渔业部门的资金分配方面就做得很好。在制造难度高的领域,我们肯定竞争力更高。制药和IT就是例子。造船业是另一个有机会增加就业和为技术人员提供资金的领域。健康旅游也有助于提高技术水平、增加就业。
Bsrahmd
Ideas need to pursued. Have to walk the talk. All talk no action means result is zero. Strong political will is needed now. We need to be leaders not followers.Sad that we have turned back into the 1960s again. Original Thinkers are the need of the hour. How many patents do we have under our belt ? A paradign shift in thoughts is what this country needs.
想法要付诸行动。言行必须一致。光说不做等于零。印度现在需要强大的政治意愿。我们需要成为领导者,而不是追随者。可悲的是,我们又回到了20世纪60年代。独创的思想家是一时的需要。我们有多少项专利?这个国家需要的是思维上的转变。
Ravikiran Komarraju
Is India investing enough to create future skills needed for technology enabled jobs in Manufacturing sector? Further, I feel it is time for Govt. to partner with the likes of Microsoft, Bosch, Intel and Indian corporates to take skill India forward.
印度是否有足够的投资来创造制造业技术岗位所需的未来技能?此外,我觉得是时候让政府与微软、博世、英特尔和印度公司合作,让印度的技术得到进步。
Ramaben Patel
India should never ever follow the cunning China. No Chinese nor any of their firms be allowed in India. We shall like to go hungry than allow China in our Country as we can never forget 1962.
印度永远都不应该追随狡猾的中国。中国人和他们的企业都不得进入印度。我们宁愿挨饿也不允许中国人进入我们的国家,因为我们永远不会忘记1962年。
Truth Seeker
Chinese people work very hard and honestly. They believe in moving out of poverty by building products/infra fast and at large scale, whereas many Indians believe in doing jugaad and cheating others.Also Chinese are less selfish and more patriotic. So many things to learn before becoming successful like them.
中国人工作非常努力,诚实。他们信奉的是通过快速和大规模地建造产品/基础设施来摆脱贫困,而许多印度人信奉的是欺骗他人。中国人没有印度人那么自私,他们更加爱国。在像他们一样成功之前,印度还有很多东西要学。
Ban Tight Transparent Leggings
Make all jobs part-time. 4 hours per day. Run factories/offices 24 hours per day. So they can work in 6 shifts. Now India can increase jobs 6 times.
让所有的工作都成为兼职。每天4小时。每天24小时运作工厂/办公室。这样他们就可以轮班工作。印度就可以立刻增加6倍的就业机会。
Realdeshbhakt
Most of indians can not be trained.It depends on state to state.A indian worker needs to have basic 12 th science education to understand basic concepts.
大多数印度人无法培训。各邦的情况都不太相同。印度工人需要接受基本的12级科学教育才能理解基本概念。
外文链接:https://economictimes.indiatimes.com/small-biz/trade/exports/insights/assemble-in-india-why-it-may-not-be-prudent-to-follow-chinas-strategy/articleshow/73892295.cms