Ahead of Trump visit: India and US set to finalise $10-billion trade deal in February
特朗普访印前:印度和美国将在2月份敲定100亿美元的贸易协议
NEW DELHI: India and the US are likely to finalise a mega trade deal pegged above $10 billion (more than Rs 71,000 crore) next month when United States Trade Representative (USTR) Robert Lighthizer visits New Delhi.
等到下个月美国贸易代表罗伯特·莱特希泽访问新德里时,印度和美国可能已经敲定一项超过100亿美元(超过7100亿卢比)的大型贸易协议。
The deal, whose legal vetting is underway, will be signed during US Presi nt Donald Trump's visit to India, and is a precursor to a free trade agreement between the two nations, offi als in the know of the plans said.
知情官员表示,该协议正在接受法律审查,将在美国总统唐纳德•特朗普访问印度期间签署,这是两国间自由贸易协定的一个前奏。
Lighthizer and commerce and industry minister Piyush Goyal are likely to meet in the second week of February to finalise the terms of the deal. Trump is expected to be in India during February 24-25, his first visit here as head of state.
莱特希泽和工商部长皮尤什•戈亚尔可能会在2月的第二周会面,敲定交易条款。川普预计将于2月24日至25日访问印度,这是他作为美国元首对印度的首次访问。
Goyal had met Lighthizer in the US last year.
戈亚尔去年在美国跟莱特希泽进行了会晤。
'Medical Devices Issue Resolved'
"医疗设备问题解决"
"It is a fairly large deal," said an offi al aware of the details. The issue of medical devices, which was a key obstacle in the trade talks between the two countries, is resolved, the offi al added.
"这是一笔相当大的交易,"一位了解细节的官员表示。该官员补充称,医疗设备问题已得到解决,这是两国贸易谈判中的一个关键障碍。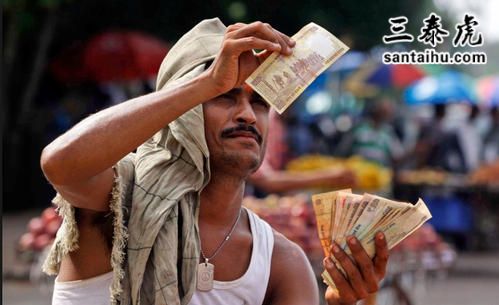 India and the US have been entangled in a series of trade spats across various sectors. The deal could touch upon Washington's demand of doing away with duty on American information and communication technology goods along with market access for its dairy products and duty cuts on Harley-Davidson motorcycles. The US is also keen to sell more almonds to India. New Delhi, on the other hand, had sought market access to its fruits including grapes.
印度和美国卷入了多个行业的贸易争端。该协议可能涉及华盛顿方面的要求,即取消对美国信息和通信技术产品的关税,取消对美国乳制品的市场准入,以及减免对哈雷戴维森摩托车的关税。美国也渴望向印度出售更多杏仁。另一方面,新德里则希望获得包括葡萄在内的水果准入许可。
"We expect the full deal to be signed this time and the longer-term idea is an FTA," the offi al added.
这位官员补充称:"我们预计此次将签署全面协议,而较长期的构想是签订自由贸易协定。"
India also wants restoration of benefits under the Generalized Sy em of Preferences (GSP).
印度还希望恢复普惠制的福利。
Under the GSP, certain products can enter the American market duty-free if the beneficiary develo country meets the e gibility criteria established by US Congress. The benefits to India were withdrawn from June 5, 2019, after the US dairy and medical devices industries alleged that Indian trade barriers affected their exports.
根据普惠制,如果受益的发展家符合美国国会制定的资格标准,某些产品可以免税进入美国市场。在美国乳制品和医疗器械行业声称印度的贸易壁垒影响了它们的出口后,美国从2019年6月5日起取消了印度享有的福利。
In 2018, India exported goods worth $6.3 billion (as per USTR figures) to the US under the GSP, accounting for around 12.1% of India's total export to the US.
2018年,根据美国贸易代表办公室的数据,印度根据普惠制向美国出口了63亿美元的货物,占印度对美国出口总额的12.1%。
The two sides have been engaged in talks to iron out the differences which began in 2018, when the US levied global additional tariffs of 25% and 10% on the import of steel and aluminium products, respectively. India responded by levying retaliatory tariffs on 28 products originating or exported from the US with effect from June 16, 2019, for which Washington dragged it to the World Trade Organization.
双方一直在进行谈判,以消除始于2018年的分歧,当时美国对进口钢铁和铝产品分别征收25%和10%的全球额外关税。印度的回应是,自2019年6月16日起,对28种源自美国或从美国出口的产品征收报复性关税,华盛顿为此将印度拖入世界贸易组织。
India's exports to the US in the April-November period of fiscal 2020 totalled $35.6 billion, compared with imports of $25.1 billion. In the whole of fiscal 2018-19, exports were $52.4 billion and imports, $35.5 billion.
在2020年4月至11月期间,印度对美国的出口总额为356亿美元,而进口总额为251亿美元。在整个2018-2019财年,出口额为524亿美元,进口额为355亿美元。
以下是《印度经济时报》网友评论:
译文来源:三泰虎 http://www.santaihu.com/49266.html 译者:Joyceliu
Kavi Tanna
More tax cuts are not the answer. People will not spend in such times. It will worsen the situation by making fiscal deficit even worse.
继续减税并非解决之道。人们不会在这种时候消费。这将使财政赤字进一步恶化,从而使局势进一步恶化。
Shri
Very Nice. We need millions of smart Indians in USA. Time to let everyone trade freely both ways. Cheers
很好。我们美国需要数百万聪明的印度人。是时候让双方自由交易了。干杯。
Shri
LETS DO FREE UNLIMITED TRAVEL AND TRADE BOTH WAYS. EVERY DESI IS WELCOME IN AMERICA. CHEERS
让我们选择自由无限的旅行和贸易方式。在美国,所有印度人都是受欢迎的。干杯。
Bikram Suri
Finally Hopefully our India Foreign Policy is in the direction.
最后,希望我们印度的外交政策方向正确。
Arvind Chitale
US demand is fair and information technology goods and almonds will reduce our dependence on . The FTA signed by Mr. Anand Sharma of Congress during UPA rule was biased and detrimental to the interest of India and that needs to be reviewed
美国的需求是公平的,信息技术产品和杏仁将减少我们对的依赖。国大党议员阿南德·夏尔马先生在团结进步联盟执政期间签署的自由贸易协定是不公平的,损害了印度的利益,需要重新审查。
Hassan
Great news. India should sign the fighter plane production deal also to procure planes for the IAF with technology transfer
很棒的新闻。印度应该签署战斗机生产协议,同时为印度空军采购飞机,技术转让。
Abhishek Kumar
A deal that will favor USA not india and our BJp govt will agree to it and bhaqt wil says wah wah wah
一个有利于美国而不是印度的协议,我们的人民党政府会同意的
B D Kulkarni
Surprised, what US of A can offer to India (except arms) ??? Both leaders are loud mouth (feku) and can talk on any subject with out the real knowledge.Both the countries are known for there dependency on (remember even Patel statue was from ) for most of the items and still blame . Both the fools have rejected the climate change request from the world. And more importantly Trump is facing case for lying to the country and our will face the same once he is out of business next year. US of A has forced India not to buy oil from Gulf which India obliged even when the gulf gifted many awards to keep the oil flowing....
令人惊讶的是,美国能给印度什么(除了武器)?两位领导人都是大嘴巴,在不了解实际情况的情况下可以夸夸其谈。这两个国家都以对的依赖而闻名(记住,甚至连帕特尔雕像都来自),却还在指责。这两个都拒绝了全球对气候变化的要求。更重要的是,特朗普面临着向国家撒谎的指控,一旦明年下台,我们的印度总理也将面临同样的指控。美国强迫印度不能从海湾购买石油,即使海湾国家给印度很多好处来维持石油供应,印度也不得不照做。
Arvind Bhatty
birds of a feather flock together !
物以类聚,人以群分!
Satish K
Global Markets are pulling India Market as well
全球市场也在拉动印度市场
Mahmood Alam
Whether onion price will become normal or not ?
洋葱价格是否会回归正常?
Nirranj Prabhu
giving market access to their dairy industry will be suicidal!
给他们的乳制品行业市场准入许可,就等同于自杀!
Shri
EVERONE IS WELCOME TO COME TO USA. IMAGINE 300 MILLION DESIS IN AMERICA. CHEERS
欢迎大家来美国。想象一下美国有3亿印度人会怎样。干杯。
Rswami Narayan
wait and watch
等着瞧。
Shri
We need 100 million Desis in USA. Cheers
我们在美国需要1亿印度人。干杯。
Satya Paul
Wrong. It should be other way round.
错了。应该是另一种方式。
Gross Bollywood
The last time Modi hugged Trump (during Howdy Modi pilgrimage to the US), Trump's impeachment got offi al ribbon-ceremony in the House of Representatives. Now, Trump is coming to Modi to get hugged and his impeachment trial in Senate is going to result.
上一次莫迪拥抱特朗普(在莫迪访美期间),特朗普的弹劾仪式在众议院正式进行。现在,特朗普要来拥抱莫迪,他在参议院的弹劾审判将有结果了。
Shri
Better get Asian Medical Devices, much cher and better. We need free access to USA for all Indian products and people. Cheers
最好买亚洲的医疗设备,更便宜也更好。我们需要让所有印度产品自由进入美国。干杯。
Gross Bollywood
Coming with a jumbo deal? When does Trump give anything to anyone? Besides, how long will he be in office? Even he doesn't know.
带着一笔大生意?特朗普什么时候会给别人东西?另外,他还能在位多久?他自己也不知道。
Satya Paul
A deal, not CHARITY! India does not need any charity/favours from any one. India today DEALS on EQUAL terms!
交易,不是施舍!印度不需要任何人的施舍。今天的印度是平等交易的!
Satya Paul
It is Frustrated people like you who are so used to living on ALMS or HANDOUTS, which you will never get Under Modi rule! For once learn to live a life of dignity.
像你们这样郁郁不得志的人,已经习惯了靠施舍生活,这在莫迪执政时是拿不到的!开始学着过有尊严的生活吧。
Mm
Govt should discuss the harassment done to our pharmaceutical industry by FDA due to lobbying and manipulations of Pharma majors of USA.FDA should stop its endless nit pricking and harassing of Indian pharma industry.
政府应该讨论美国制药巨头的游说和操纵给我们制药行业带来的困扰。食品及药品管理局应该停止对印度制药行业无休止的刺探和骚扰。
Satya Paul
Yes, very valid point!
是的,很有道理!
Sameer Dada
1st recover $350 million illegally collected for VISA charges
第一,追回非法收取的3.5亿美元签证费用。
Satya Paul
Yes. Should be top priority.
是的。这应该是最紧迫的。
Thomas Karunanithi
Trump is a business man po itician. going for II term... may be he is more intersted to boost his personal business interests. don't get overwhelmed by his visits.
特朗普是一个商人政治家。争取连任…也许他更感兴趣的是提高自己的个人商业利益。不要因为他的来访而自乱阵脚。
Subbu India
Modi Trump friendship will reach the peak before US ion.
莫迪和特朗普的友谊将在美国大选前达到顶峰。
Arvind Bhatty
And we will be paying for it !!
我们会为此付出代价的!!
Subbu India
Right, no doubt we will be paying for it.
是的,毫无疑问我们会为此付出代价。
Satya Paul
Very likely!
很有可能!
Subbu India
Thanks for the agreement.
谢谢你的认可。
News Hound
Don't worry he has come to extract his pound of flesh before his big ion battle. Trump will ensure that he makes $20 Billion out of this deal & Modi is already slobbering away.
别担心,他只是来榨取他那一磅肉的。特朗普能确保他从这笔交易中赚到200亿美元,而莫迪早就垂涎不已了。
外文链接:https://economictimes.indiatimes.com/news/economy/foreign-trade/ahead-of-trump-visit-india-and-us-set-to-finalise-10-billion-trade-deal-in-february/articleshow/73719073.cms