We've cut rates but you mustn't miss targets, Modi tells taxmen
莫迪告诫税务人员:虽然调低了税率,但不能调低税收目标
India's Finance Ministry has delivered a challenge to its revenue collectors: meet tax targets despite $20 billion of corporate tax cuts.
印度财政部向税收官员提出了一个高要求:尽管削减了200亿美元的公司税,仍要实现税收目标。
Through a video conference on Dec. 16, offi als were exhorted to meet the direct tax mop-up target of Rs 13.4 lakh crore ($187 billion), a go nment offi al told reporters. Collection in the eight months to November grew at 5% from a year earlier, ag inst the desired 17%.
一名政府官员告诉记者,在12月16日的一次视频会议上,官员们被要求完成13.4万亿卢比(1870亿美元)的直接税清理目标。在截至11月的8个月里,托收比上年同期增长了5%,而非预期的17%。
The missive shows Prime Minister Narendra Modi's urgent need to buoy public finances in a slowing economy where April-November tax collections were half the amount budgeted. Authorities withheld some payments to states and have capped ministries' expenditure as the fiscal deficit ballooned beyond target.
这封公函显示,在经济放缓的情况下,印度总理纳伦德拉莫迪急需提振公共财政。印度4月至11月的税收收入只有预期的一半。由于财政赤字不断膨胀,超出了预算目标,有关部门停止了对各邦的部分支出,并对各部委的支出设置了上限。
The go nment's efforts to maintain its deficit goal goes ag inst advice from some quarters, including central bank Governor Shaktikanta Das, who urged more spending to spur economic growth.
政府维持赤字目标的努力与一些人的建议背道而驰,其中包括央行行长达斯,他敦促增加支出以刺激经济增长。
It's uncertain though how much room Modi's administration has to boost expenditure, given that it may already be borrowing as much as 540 billion rupees through state-run companies, a figure that isn't reflected on the federal bnce sheet. Uncertainty about public finances pushed up sovereign yields in November and December, compelling Das to announce unconventional policies to keep costs in check.
不过,尚不清楚莫迪政府增加支出的空间有多大,可能已通过国有企业借入了高达5400亿卢比的资金,这个数字并没有反映在联邦政府的资产负债表上。公共财政的不确定性推高了11月和12月的主权债券收益率,迫使Das宣布非常规政策以控制成本。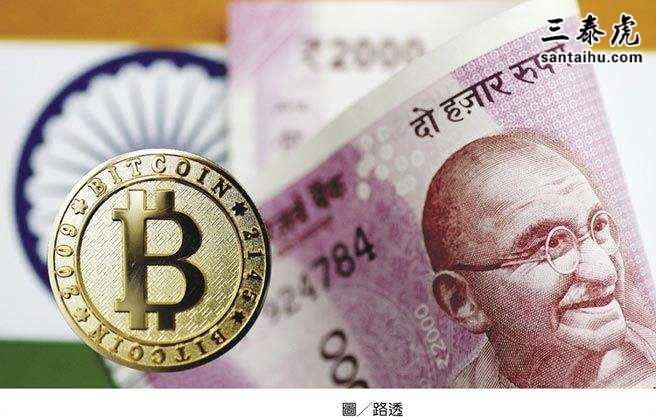 "This is not a time to conceal the fiscal deficit by off-budget borrowing or deferring payments," said Indira Rajarn, an economist and a former member of the Reserve Bank of India's board. "If they were to stick to the target, that would be catastrophic because there is so much pump priming that is needed now."
印度央行前理事、经济学家英迪拉•拉贾拉曼表示:"现在不是通过预算外借款或延期支付来掩盖财政赤字的时候。如果他们坚持目标,那将是灾难性的,因为现在需要大量的激励措施。"
India's gross domestic product grew 4.5% in the quarter ended September, the slowest pace in more than six years as both consumption and investments cooled in Asia's third-largest economy. Only go nment spending supported the expansion, piling pressure on Modi to keep stimulating.
截至9月底的这个季度,印度国内生产总值增长4.5%,是六年多来的最低增速,原因是这个亚洲第三大经济体的消费和投资双双降温。只有政府支出支持了经济扩张,这给莫迪施加了压力,要求他继续刺激经济。
S&P Global Ratings warned in December it may downgrade India's sovereign ratings if economic growth doesn't recover.
标准普尔全球评级公司去年12月警告说,如果经济增长无法恢复,可能会下调印度的主权评级。
Go nment support seems to be waning now, with ministries asked to cap spending in the final quarter of the financial year at 25% of the amount budgeted rather than 33% allowed earlier. This new rule will hamstring sectors including agriculture, aviation and coal, where not even half of annual targets have been disbursed.
政府的支持似乎正在减弱,各部门被要求在财政年度的最后一个季度将支出限制在预算总额的25%,而不是之前允许的33%。这项新规定将阻碍农业、航空和煤炭等行业的发展,这些行业的年度目标支出甚至不到一半。
Finance Minister Nirm Sitharn has refused to comment on the deficit goal before an offi al presentation due Feb. 1.
印度财政部长西塔拉曼拒绝在2月1日的正式讲话之前就赤字目标发表评论。
A deviation from target, if any, "will need to be bnced with a credible consolidation plan further-out," said Radhika Rao, an economist at DBS Group Holdings Ltd. in Singapore.
星展集团控股有限公司驻新加坡的经济学家Radhika Rao说,如果有偏离目标的情况,"就需要有一个可靠的进一步整合计划来平衡"。
以下是《印度经济时报》网站读者评论:
译文来源:三泰虎 http://www.santaihu.com/49138.html 译者:Joyceliu
Sampath Kumar
95% of the Indians are cheating on taxes. We should catch all these cheaters and put in Jail. Money is better at the hands of po iticians and bureaucrats than at the hands of people. People should give money to the go nment, then go nment will decide what is good for people and do something with the money they have. Jai Hind. Jai Modi.
95%的印度人都在偷税漏税。我们应该抓住所有这些骗子,把他们关进监狱。钱在政客和手中比在人民手中更好。人们应该把钱给政府,让政府将决定什么是对人们有好处,并做些实事。印度万岁,莫迪万岁。
Rn
Why? To build a temple that can be seen from all over the world? Or for Modi to make multiple trips to US and other foreign countries?
为什么?建造一座全世界都能看到的寺庙?还是让莫迪多次访问美国和其他国家?
Udayan Pil
As head of the State, it is his duty to misuse the tax payers' money.
作为国家元首,他有责任滥用纳税人的钱。
Udayan Pil
Everything is OK, but the message you are trying to convey is missing.
一切都很好,但没看到你试图传达的信息。
Dr S Sundaramoorthy
The two charts tell their own tale. Lesser ability to generate income vis a vis joblessness is the key concern. Infusing money inlakhs of crores into real estate in my oion is not going to help overcome this situation and in fact may further widen the gap because it is a one time activity-not a perpetual growth like for example a produce of consumables.
这两张图表表达了各自的意思。主要的问题是,相对于失业而言,创造收入的能力较弱。在我看来,把数以万计的钱投入房地产市场并不能帮助解决这个问题,而且事实上可能会进一步扩大这种差距,因为这是一次性的活动,不会像消费品那样带来永久性增长。
Kumar Swapan
Worst decision,India could develop infrastructures or could buy 20 N. Subs for Navy or could build many more hospitals in the rural areas.
这是最糟糕的决定。印度可以发展基础设施,为海军购买20艘潜艇,或者在农村地区建造更多的医院。
Kavi Tanna
What's with the headline? So meeting a target is a bad thing? If you meet your goal in life it is tax te rorm? Plugging evasion is tax te rorm? Lol.
这跟标题有什么关系?所以达到目标是件坏事吗?如果你实现了目标,就是税收主义?封堵偷漏税是主义吗?哈哈
Rajendra
Shocked to know the precarious position.
在知道这种危险处境后,我感到深深的震惊。
Prabha Tibrewal
Very difficult to meet ambitious target
很难达到这个雄心勃勃的目标。
D P Gangal
Tax collection will increase substantially just by stop the leakages
只要堵住漏洞,税收就会大幅增加。
Mahendra Kamdar
Hope and wish, tax offi als keep to the law, and avoid misinterpreting laws and raise wrong demands on taxpayers, eg. Tax te rorm.
我希望税务人员遵守法律,不要曲解法律,对纳税人提出无理要求,比如税收主义。
Govardhaan Thaanvaani
Anarchy's Coming !
无政府状态的混乱到来了!
Pradeep George
This can be solved by increasing the income tax to 60 percentage. People should be willing to share their wealth when the economy is down. Show some love for your country.
可以把所得税提高到60%,解决这个问题。当经济不景气时,人们应该心甘情愿地分享自己的财富。表达对国家的爱。
ASHOK
You help the Corporates and now you will let the Taxmen hound the Common citizens.
你帮助企业,现在却让税务人员对付普通公民。
Yashodhan Muzumdar
without increased consumption and exponential profits how you can achive same tax target set before rate cuts. on the contarary there will hue and cry all over India.
没有消费和利润的增长,要如何实现相同的税收目标。整个印度将会一片哗然。
Realdeshbhakt
teaching economics to modi -BJP is like teaching to a stone.They are living in their own world which is guided by RSS ideology and USA-Right wingers with some mix of indira gandhi socialism.The best thing you can do is keep quiet and enjoy the show because it is gonna end before 2020
教人民党的莫迪经济学就像教石头一样。他们生活在自己的世界里,受RSS意识形态和美国右翼的指引,夹杂着一些英迪拉·甘地式的。你能做的最好的事情就是保持安静,看场好戏,2020年之前这一切就将结束。
Yash Pal
I hope you realise that the common man is the fall guy.
我希望你能意识到,普通人会成为替罪羔羊。
Udayan Pil
Dear editor, please have your breakfast at home instead of eating the comments of the readers.
亲爱的编辑,请在家里吃早餐,不要吞掉读者的评论。
Randhir Sharma
India fast moving towards...........
印度正快速向着……迈进
Yash Pal
Bullet train.
动车。
Akya Taware
private sector taxpayers are sl ves to the go nment of India. They cannot retire until age 75, even their savings are taxed and FDs give back only 6%.
私营企业纳税人是印度政府的奴。他们直到75岁才可以退休,储蓄还被强行征税,而且联邦政府只返还6%。
Dunbaka Vja
Start tax te rorm.
主义开始征税。
Melman Const
Tax to be paid, but govt not giving anything back to tax payers. How the ordinary private employees live after retirement? They do not have pension or any other govt support other than bank 6% interest on deposit. How daily wage laborers live and how farmers struggle are key areas to look into.
税要缴,但政府不给纳税人任何好处。一般私营机构雇员退休后该如何生活?除了银行6%的存款利息外,他们没有养老金或任何其他政府支持。日薪劳动者该如何生活,农民如何艰难度日,才是研究的重点。
Mahendra Kamdar
Scam after scam, any results, where is money from? On other hand, tax payers pay for their food, stay and security for so long !!!!!
骗局一个接一个,没有任何结果,钱从哪里来?另一方面,纳税人要为他们的食物、住宿和安全支付这么多!
Hari Krishna Johri
BJP became the richest just before demonetization. Adanis & Ambanis are becoming rich by ls & bounds under the able guidance of Feku ji. He talks about Made in India but uses BMW made in Germany ?
人民党在废钞令政策之前成为了最富有的政党。阿达尼斯和安巴尼在莫迪的伟大指导下,飞黄腾达。他大谈印度制造,但乘坐的却是德国制造的宝马?
Yash Pal
So a grand temple is in order, don't worry about malnutrition, lack of education and jobs.
所以一座宏伟的寺庙已经准备就绪,不要担心营养不良、教育和工作匮乏的问题。
Realdeshbhakt
The modi govt loed far more money than congress and we are in strict recession from 2016 onwards.Kick this illiterate guy out and save nation.
莫迪政府抢的钱比国大党多得多,从2016年起,我们就陷入了严重的经济衰退。把这个文盲赶出去,拯救国家。
Yash Pal
I am forced to call you anti national.
我只能无奈地称你们为反国家主义者。
Bathmavathi Hari Ram
MALAYSIA SINGAPORE CIVIL SERVANTS MEDICAL ADMISSION IN GOVERNMENT HOSPITAL FREE ADMIT IN 2ND CLASS OR 1ST CLASS NO PRIVATE HOSPITAL,BUT THE HOSPITAL ARE VERY CLEAN AND ALL IN ASPECT,
马来西亚新加坡公务员可以在政府二级或一级医院享受免费住院,但不允许私人医院,不过医院各方面都很干净。
Realdeshbhakt
Let me say this again-indian economy has already crashed as modi worked very hard to shut down indian factories and import from .He copied UK-EU-USA model of hating manufacturing and loving imports.INdian currency has zilch value in international finance and we are near bankruptcy.Only IT is kee us alive.
让我再说一遍,印度经济已经崩溃了,因为莫迪非常努力地关闭印度工厂,从进口商品。他模仿了英国、欧盟和美国讨厌制造业、喜欢进口的模式。印度货币在国际金融中毫无价值,我们濒临破产。只有IT业让我们苟延残喘。
Yash Pal
Again anti national.
又是反国家的文章。
Udayan Pil
Yes, I sincerely wish that this comment could be an rm/alert to the blind slee bhakts.
是的,我真诚地希望这句话能为那些盲目沉睡的老爷们敲响警钟。
Dillip Patnaik
This is a 3rd grader, no intelligence, empty brain and no leadership.
这是一个三年级学生,智商不够,缺乏头脑,没有领导能力。
BMKCT
If the go nment confiscates the illegally gotten wealth assets and such things by the Congress people, that will be enough to run the country for 10 years or more.
如果政府没收国大党人非法获得的财富资产等,足以让这个国家运行10年或更久。
Udayan Pil
What's next, as there is nothing more to confiscate, other than your bigwigs.
接下来呢,因为除了你的党内要人,没有什么是可以没收的了。
Realdeshbhakt
what about adanis-ambanis and modi's own funds?BJP is now richest po itical in history of world.It is richer than mughal emperors
那阿达尼斯-安巴尼和莫迪自己的钱呢?人民党现在是世界历史上最富有的政党,比莫卧儿皇帝还要富有。
Indian Only
Good one. Love it.
很棒的文章。超爱的。
Sundara Sundara
Ha Ha already enough headache with domestic consumption now unrest of Middle East will drag more due to fuel cost rising. Corporate tax reduction benefited the owners for curtail their loss and keep quite. They are not going to do anything with that money to increase domestic consumption.
哈哈,国内消费已经够让人头疼的了,现在中东的动乱会引发燃料成本的上升,会带来更大的拖累。企业所得税的减免使业主受益,减少了他们的损失。他们不会用这些钱做任何事来提振国内消费。
True Indian
Finance companies are not reducing rates for esting users ....no use of interest reduction to esting loan holders
金融公司不会降低现有用户的利率…对现有贷款持有人的减息然并卵。
外文链接:https://economictimes.indiatimes.com/news/economy/finance/weve-cut-rates-but-you-mustnt-miss-targets-modi-tells-taxmen/articleshow/73104589.cms