Mumbai: Dad rapes girl by blackmailing her over sex video with a boy
孟买:父亲以性爱视频要挟女儿,实施强奸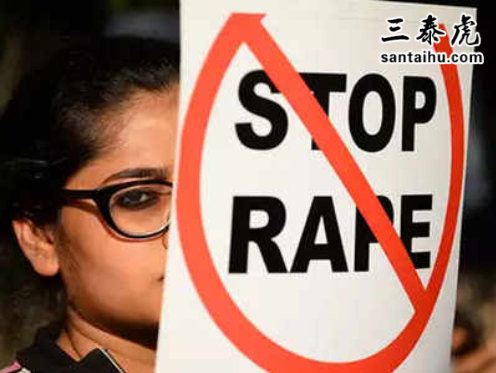 MUMBAI: A 40-year-old man, employed with a private company, has been booked by city police for ra his 17-year-old daughter by blackmailing her with a video of her having sex with her 17-year-old boyfriend. The father absconded after the Prection of Children from Sexual Offences (Pocso) Act Court rejected his plea for anticipatory bail.
孟买:一名受雇于私人公司的40岁男子用一段女儿与17岁男友发生性关系的视频要挟17岁女儿,从而实施强奸,警方已立案登记。根据《保护儿童免受性侵犯法案》,法院拒绝保释,这名父亲随后潜逃。
The boyfriend, too, has been booked for rape but his plea for anticipatory bail was allowed by the court after his advocate, Vaibhav Jagtap, submitted that the crux of the allegations were ag inst the survivor's father and that his name was added only later in the FIR.
女孩的男友也因强奸被立案,但其辩护律师瓦伊哈弗·贾格塔提出,指控的关键是这名女孩的父亲,因此男孩的提前保释申请获得法院的批准。
The matter came to light after the girl's mother found several of her nude videos in her phone's gallery in November.
去年11月,女孩的母亲在她的手机相册里发现了几段裸体视频。
In her statement to the police, the survivor said she was in a relationship with a collegemate. She said on July 15, 2019, the boy came home to seek her help for a college project. The girl said her parents were home. She said after they were done with the project, the boy ordered food for everyone. Since she was unwell, she decided to eat later. The girl said when she sat down to eat, she realised the food was over. The girl said she was angry and went to her room. Her friend came in to pacify her. She said after she had calmed down, the boy began to get intimate with her. She said despite her resistance, the boy sexually assaulted her.
女孩对警方陈述,她和一个大学同学在谈恋爱。2019年7月15日,男孩到她家里找她帮忙做一个设计。女孩说她父母在家。在他们完成这个项目后,男孩给叫了外卖。由于身体不舒服,女孩决定晚一点吃。当她坐下来吃东西的时候,她发现吃的已经没了。女孩生气了,然后回到了自己的房间。男友进来安抚她。她平静下来后,男孩开始和她亲近。尽管她反抗,男孩还是性侵了她。
The girl said she did not tell anyone about the in dent. Later that day, though, when her mother was not around, her father showed her a video of her with the boy. She said her father began to blackmail her and the following morning he raped her. The girl said her father threatened to show the video of her and the boy to her mother, make it viral and divorce her mother if she told anyone of his crime.
女孩说她没有告诉任何人这件事。但那天晚上,当母亲不在身边时,父亲给她看了一段她和男孩发生关系的视频。父亲开始要挟她,第二天早上就强奸了她。父亲威胁说,如果她把这件事告诉别人,他就把她和男孩发生关系的视频给她的母亲看,并且传到网上,然后和她的母亲离婚。
The mother said she first saw the videos of her daughter in her phone in November. The girl said her mother had separated from her father by then and was living with her mother.
女孩的母亲说,她第一次看到女儿的视频是在去年11月。女孩说那时她的母亲已经和父亲分开了,她和母亲住在一起。
The woman said a few days later, her daughter called her on the phone and finally told her that her father was sexually harassing her. Subsequently, the mother went to the police and filed a compnt.
几天后,女儿打电话给她,最后告诉她,父亲对她进行了性侵。随后,这位母亲向警方报案。
印度时报读者的评论:
译文来源:三泰虎 http://www.santaihu.com/49116.html 译者:Jessica.Wu
Top Comment
Probably, it is a high end fake story.
很有可能是编的故事
Trump• w house • 9 hours ago
I firmly believe India is rape capital of the world but I don't believe this story.
我坚信印度是世界强奸之都,不过我还是不相信这个故事。
Avaneesh Dang• Hyderabad • 1 day ago
It's a truly Fake Story.
肯定是假的
Vincent Max• Mumbai • 1 day ago
This movie is written and directed by girls mother
女孩的母亲自编自导
Robie Shoby• 1 day ago
A real father of the girl would never have sexual relations with one's own daughter.Perhaps she is not his own real daughter,maybe taking revenge on his wife or maybe a drug addict. The possibilities/probabilities are infinite!
亲生父亲绝不会和自己的女儿发生性关系。也许她不是他的亲生女儿,也许他是在报复妻子,也许吸了毒。有很多种可能性!
aaaa bbbb• 1 day ago
This is a and made up story a father will never said ever do such an act to his own daughter even if the parents are separated.
这是一个虚构的故事,父亲绝不会对女儿做这样的事,即使父母离婚了。
Balbhadra Dhagat• Bhopal • 1 day ago
No punishment is enough for this father.
对这位父亲来说,任何惩罚都不够。
Govardhaan Thaanvaani• 1 day ago
Could be true ! Too much of porn availability & watching nowadays makes people into perverts !
可能是真的!
现在到处都能看色情电影,看的人容易成变态!
John• A R • 1 day ago
The perverr4t man - remember his story
变态男人
anwar hussain• A R • 1 day ago
Most rapists in news are Hindus.
新闻中的大多数强奸犯是印度教徒。
SNGH• 1 day ago
in high probability it looks like a fake case created to wreck vengeance on the father...
很有可能是为了报复父亲而捏造的假案。
Jolly• chanakya • 1 day ago
Law presumes men to be guilty
法律假定男的有罪
Viraf Irani• 1 day ago
Cooked up story. Mother taking revenge from father due to unknown reasons
编的故事。母亲报复父亲,原因不明
Wasim• 1 day ago
whom to believe in this ?
谁会相信这事?
Santosh• 1 day ago
what kind of father is that?
这算什么父亲?
Srinivas• 1 day ago
Rapists should be killed brutally no matter whoever it is.. instant justice is the only way
不管是谁,强奸犯都应该,为受害者伸张正义
Professor• 1 day ago
Kalyug, prove guilty Hang all
如果证明有罪,统统绞死
Biju G• 1 day ago
If this is true, the father needs to spend the rest of his life behind bars.
如果这是真的,她的父亲要在里度过余生。
Riz • 1 day ago
looks like Hindus
看起来像印度教徒干的
外文:https://timesofindia.indiatimes.com/city/mumbai/dad-rapes-girl-by-blackmailing-her-over-sex-video-with-a-boy/articleshow/73102455.cms