Huawei cleared for 5G trials as gt brushes aside US concerns
印度政府无视美国的担忧,华为获准进行5G试验
NEW DELHI: Controversial telecom equipment provider Huawei has been allowed to participate in the 5G trials slated for the early part of next year, despite question marks and censures ag inst the company in some countries in the West – particularly the US — over security and other concerns.
新德里:备受争议的电信设备供应商华为已获准参与定于明年初进行的5G试验,尽管西方一些国家(尤其是美国)对该公司在安全和其它方面的顾虑提出了质疑和指责。
Huawei will now be able to join other global equipment makers such as Sweden's Ericsson, Finland's Nokia, US's Cisco and South Korea's Samsung in rolling out 5G use cases in India which are expected to lay the foundation of the country's next-gen telecom ecosy em before an eventual launch around the end of 2021.
华为现在能够加入瑞典爱立信、芬兰诺基亚、美国思科和韩国三星等全球设备制造商的行列,在印度进行5G试验,预计将为印度下一代电信生态系统奠定基础,最终在2021年底左右推出。
Ending months of speculation on participation of Huawei and other makers such as ZTE, telecommunications and IT minister Ravi Shankar Prasad said the go nment has not restricted any company from being part of the trials.
数月来,外界一直在猜测华为和中兴通讯等制造商是否会参与,印度电信和信息技术部长普拉萨德称,印度政府没有限制任何公司参与5G试验。
However, there is still no clarity on whether Huawei will be allowed to sell its equipment when 5G technology will start getting deployed.
然而,当5G技术开始部署时,华为是否能获准出售其设备仍不明朗。
The age of 5G is coming... We have taken a decision to give 5G spectrum for trials to all the players," telecom and IT minister Ravi Shankar Prasad said on Monday, adding that an in-principle decision has been taken on the matter. Asked specifically about the status of Huawei, the minister said, "All players means all players". Prasad said the telecom department would start work on kickstarting the trials. "I would like new innovations by Indian players in 5G. 5G is the future, it is speed. Therefore, we will encourage new innovations in 5G," the minister said.
印度电信和信息技术部长拉维•尚卡尔•普拉萨德星期一表示:"5G时代即将到来……我们已经决定让所有公司参与5G试验。已就此事做出决定。" 普拉萨德称,电信部门将开始着手启动这些试验。"我希望印度公司在5G领域有新的创新。5G代表未来,代表速度。因此,我们将鼓励5G方面的新创新。"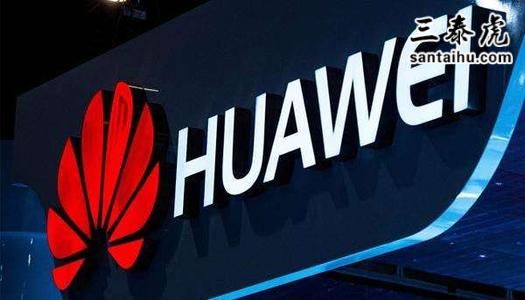 印度时报读者的评论:
译文来源:三泰虎 http://www.santaihu.com/49097.html 译者:Jessica.Wu
Propat • 4 hours ago
should never be allowed for security reasons and being a friend if enemy
出于安全考虑,印度不应让公司参与5G试验
Girish• USA • 59 mins ago
India is making a BLUNDER here !!!
印度这是在犯错!
World Traveller • 4 hours ago
Don't allow Huawei. Don't trust technology.
不允许华为参与。不要相信技术。
Abilash • world traveller • India • 10 mins ago
Do not travel to , Do not eat food? Can you...??? Stop your double standard.....! Can you feed poor Indian people?
不去旅游,不吃菜?
你能做到吗? ? ?
别玩双重标准了!
你能养活印度穷人吗?
Rswamy Ranganathan• 4 hours ago
Why should we go to war with ? Fighting poverty is their only re gion.
为什么我们要和开战?
他们的目标是扶贫,扶贫,别无其他!
Wkr • 5 hours ago
India is a m country have no guts to say no to
印度没有勇气对说不
From Kolkata • 5 hours ago
This is ploy of USA and India to see the real workings of Huawei in a test bed !!! And Find the details ..
这是美国和印度的阴谋,希望通过此次试验,观察华为的虚实!

Guest • 4 hours ago
Sad to see India being blackmailed by . This is a dangerous move for the security of the nation.
印度被胁迫,悲哀啊。此举不利国家安全,危险啊
Lashtam Pashtam • 2 hours ago
Huawei's 5G technology must not be used. are dirty cunning double faced bars tards!
不能使用华为的5G技术。狡猾,两面三刀
Puspendra Mathaaru • 2 hours ago
Worst decision by Modi Gt. will steal all public data.
莫迪政府做了错误的决定。会窃取我们数据的
sureshachar • Bangalore • 2 hours ago
Congress had never allowed company but Modi gave them statue of unity order and telecom etc height of co ption and anti national
国大党从未给过公司机会,而莫迪把修建团结雕像的合同,把电信合同给了公司
saket shanker• 1 hour ago
Kuch bhi... Congress had never allowed company...lol...are you a fan of Raga?
你是拉胡尔的粉丝吗?
Suresh • • 3 hours ago
These are just trials to shows India is fair to all and and in all probability Samsung stands a good chance to pip the race. Gt is wise not to give an enemy country reins to run a strategic industry and risk national security
只是试验而已,这表明印度对所有公司都是公平的,而且三星极有可能在竞争中胜出。印度政府很明智,不会让敌对国家控制战略产业
Vinod Raina • 35 mins ago
This is a good move, not bowing to US pressure
做得好,不屈服于美国的压力
Krishan Kumar Totlani • Jaipur • 54 mins ago
So India has finally ignored US warning & allowed 5G trials with Telecommunication Giant" Huawei".
印度最终无视美国警告,允许电信巨头华为参加5G试验。
Sumit • 1 hour ago
we can't follow any nation blindly..we have to go for best at best price..we will evaluate and take call for safety also..keep going.
我们不能盲目追随其他国家,选择物美价廉的产品,然后进行评估。
Nami • 3 hours ago
they should have banned Huawei like USA.
印度应该学美国封杀华为。
Smoking • Smoke Weed and Fly • 3 hours ago
As of now it only allowed Huawei for 5G trials as go nment wants to show a fair playground for all the players.
But I think Samsubg stands a good chance above all.
到目前为止,印度只是允许华为参与5G试验,印度政府希望为所有参与者提供一个公平的平台。
我认为三星胜出的机会最大。
Citizen • 4 hours ago
Good move!
干得好!
Hitesh • 28 mins ago
Wrong decision, may be suicidal decision.
这个决定是错误的,可能会自掘坟墓。
Hsb • 29 mins ago
will steal all private data of indians. Not a good step.
这不是什么好事,可以窃取印度人的隐私数据。
Youtube • 1 hour ago
is Pakistan's friend. We should boycott products.
是巴基斯坦的朋友。我们应该抵制货。
Ajit • 2 hours ago
good. we should not buckle down under usa pressure
很好,我们不屈服于美国的压力
外文:https://timesofindia.indiatimes.com/business/india-business/huawei-cleared-for-5g-trials-as-gt-brushes-aside-us-concerns/articleshow/73038565.cms