Budget 2020: Gt likely to cut tax rates for individual taxpayers
印度2020年预算:政府或降低个人所得税税率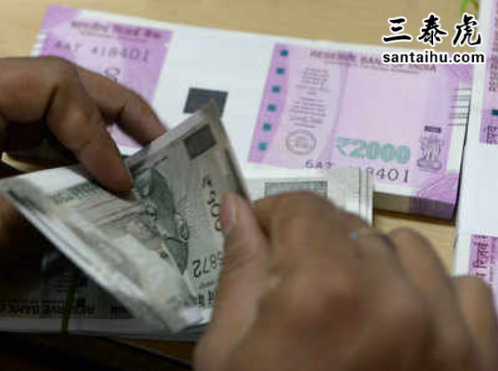 NEW DELHI: The go nment is likely to trim personal income tax rates and cut the tax on long-term capital gains from equity investments in its next budget to spur economic growth, go nment offi als have said.
新德里:印度表示,政府或在下次预算中下调个人所得税税率,并下调股票投资的长期资本利得税,以刺激经济增长。
Go nment offi als are also debating whether to offer more help to troubled financial services and whether to increase import duties boost private investments and domestic manufacturing.
印度还在讨论是否拯救陷入困境的金融服务业,以及是否提高进口关税以促进私人投资,推动国内制造业的发展。
"We are discussing tinkering with ... income tax rates so that more money is put in the people's hands," a senior go nment offi al directly involved in budget discussions told Reuters.
一位直接参与预算讨论的高级告诉路透社:"我们正在讨论下调所得税税率,让更多的钱留在人民手中"
Many groups have been urging the go nment to cut personal income tax rates to spur demand and lift economic growth, which sank to a six-year low of 4.5% in the July-September quarter from 7% a year ago.
许多团体一直敦促政府下调个人所得税税率,以刺激需求,提振经济增长。今年7 - 9月这一季度,印度经济增长率从去年同期的7%降至4.5%,创下六年来的最低水平。
Earlier this year, the Modi go nment cut corporate tax rates to 15% for new manufacturers and to 22% for esting companies, from about 30%.
今年初,莫迪政府将新企业的税率从约30%下调至15%,将现有企业的税率从30%下调至22%。
Finance minister Nirm Sitharn is expected to present the budget for 2020/21 fiscal year on February 1. She has promised a budget that will do more to boost growth.
印度财政部长西塔拉曼将于2月1日公布2020/21财年的预算。她已经承诺制定一项更能促进经济增长的预算。
Another go nment offi al said a proposal to relax long-term capital gains on stock investments was under consideration, to attract investors.
另一位表示,一项放宽股票投资长期资本利得税的提议正在考虑之中,以吸引投资者。
The go nment might also change import duties on s items to prome domestic manufacturing, a trade ministry offi al said.
商务部一名表示,政府可能还会调整部分商品的进口关税,以促进国内制造业的发展。
Industry groups have urged the go nment to withdraw the long-term capital gains tax to encourage retail investment in mutual funds and shares, instead of other assets like gold or real estate.
行业组织敦促政府取消长期资本利得税,以鼓励散户投资于互惠基金和股票,而非黄金或房地产等其他资产。
"Additional net disposable income resulting from reduction in personal tax rates could enhance consumption and spur overall demand for goods and services," the Federation of Indian Chambers of Commerce and Industry said in a submission to the go nment.
印度工商联合会在提交给政府的一份报告中表示:"降低个人税率带来的额外可支配收入或能促进消费,刺激对商品和服务的整体需求。"
印度时报读者的评论:
译文来源:三泰虎 http://www.santaihu.com/48991.html 译者:Jessica.Wu
外文:https://timesofindia.indiatimes.com/business/india-business/budget-2020-gt-likely-to-cut-tax-rates-for-individual-taxpayers/articleshow/72862756.cms
Preamdeep Daas • Pune • 3 hours ago
Actually the gt needs to do away with personal income tax. This will definitely generate spending capacity of the working middle class.
实际上,印度政府应该取消个人所得税。此举能提高工薪阶层的消费能力。
Ranjit Kumar • 3 hours ago
As a middle class family we will welcome any reduction in tax rates. Even a saving of 5-10 thousand rupees is a big relief. I hope go nment listens to the middle class and give us some incentive in the form of tax rate reduction or in form of standard deduction. The economy will get a big boost with more spending power in hand of people.
作为一个中产阶级家庭,我们欢迎降低税率的举措。即使省下5000-10000卢比也是一大安慰。我希望政府能听取中产阶级的意见,降低税率,给予我们一些激励。更多的钱留在人们手中,经济将得到极大提振。
Ranjit Kumar • 2 hours ago
No way gt will reduce the tax cut but proposal increasing GST may get incresaed
印度政府不可能降低税率,提高商品和服务税的提议可能会被采纳
Hari Sankar Sharma • Chennai • 3 hours ago
This go nment has exhibited courage in many other things but is yet to display the same in the Personal Income Tax policies!
这届政府在许多决策上表现出勇气,但在个人所得税政策上却没有拿出同样的魄力!
Rameshwar Singh • Bhopal • 2 hours ago
Before every Budget, Modi go nment spread this fake news.....and I was wondering why he is called FEKU??
在公布预算之前,莫迪政府会散布假消息…
What Is In • India • 3 hours ago
I'm hearing this for years.
这事说了好几年了
Dattatray Patil• 1 hour ago
Still we all ved for these folks and we will ve in next ions as well
下次,我们还是会把投给那些家伙
Kannan Rajagopn • Chennai • 2 hours ago
Remove all subsidies and freebies
取消所有补贴,以后不准发放免费赠品。
Goureesh Belavatagi • Pune, Maharashtra • 3 hours ago
Remove personal tax collect all tax at corporates.
取消个人所得税,全部转嫁到企业身上。
Dinesh Sskar • 3 hours ago
Reducing personal income tax should bring more money in the hands of people making the market more buoyant.
降低个人所得税,更多的钱将留在人们手中,市场将欣欣向荣。
Rampravesh Upadhyay • 2 hours ago
Go nment should abolish personal income tax and impose more tax on rice, chicken, mutton, beaf etc.
印度政府应该取消个人所得税,对大米、鸡肉、羊肉、牛肉等消费品加税。
Raja Moorthy • Yangon • 2 hours ago
Abolish the income tax as recommended by Dr. Swami. The Middle and working classes are the growth engines for any country. America has survived the worst recessions incl. the great depression of the 1930s thanks to its resurgent middle and working classes. Gt must leave the middle classes with more disposable income to boost the spending. No wonder Middle classes in USA and Canada are the richest and form the backbone of the economic growth.
取消所得税。中产阶级和工人阶级是印度经济的增长引擎。多亏了中产阶级和工人阶级,美国才走出了最严重的经济衰退(包括20世纪30年代的大萧条)。印度政府应该提高中产阶级的可支配收入,以刺激消费。美国和加拿大的中产阶级是最富有的,是经济增长的支柱。
Truth Is Bitter • Bharath • 1 hour ago
Why NOT Stop Tax for Pensioners ???
为什么不停止对退休人员征税?
Goureesh Belavatagi • Pune, Maharashtra • 1 hour ago
Stop collecting Individual Tax .
停止征收个人所得税。
Truth Is Bitter • Bharath • 1 hour ago
Fake story Going around for TWO years ... Nothing happening , except Tax exemption for Corporates .
假消息,散布了两年,什么都没发生…
Easwaran • Coimbatore, Tamil Nadu • 2 hours ago
not rate cut which is normalky a juggliery of %. Abolish personal tax fr common man, particularly fr retired people.
废除个人所得税,尤其是对退休人员征收的。
Whereisindiaheading • 2 hours ago
nothing will happen unless there are ins round the corner; I am expecting this only in 2021!!!
除非将近,否则个人所得税是不会降低的;
我预计2021年才会降低