India's growth col pse drtic, gt should let deficit slip: Wood
伍德:印度经济增长急剧下滑,政府应该让赤字下滑
The severe correction in Indian midcap and smallcap stocks is reflecting the real pain in the Indian economy, says Christopher Wood, Global Head of Equity Strategy at Jefferies.
In an interaction with ETNow, he said midcap and smallcap stocks are the best plays on economic recovery as and when it happens. "We expect the economy to recover in next four quarters, and midcaps will start moving ahead of that," he said.
BSE Midcap and Smallcap indices are down 18 per cent and 31 per cent, respectively, since January 2018, while the benchmark 30-share Sensex is up 20 per cent.
Wood is bullish on insurance and real estate stocks. "Insurance stocks pentially could do what private banks did in last 10 years. We also like realty stocks, which will benefit from RERA and have quality bnce sheets," he said.
Insurance players like HDFC LifeNSE 1.03 % Insurance, ICICI LombardNSE 0.95 % General Insurance, ICICI Prudential Life Insurance and SBI Life Insurance gained 48 per cent, 72 per cent, 29 per cent and 38 per cent, respectively, between January 1, 2018 and December 6, 2019. On the other hand, General Life Insurance and The New India Assurance have slipped 35 per cent and 53 per cent, respectively, in the same period.
杰富瑞全球股票策略主管克里斯托弗•伍德表示,印度中小盘股的大幅回调,反映出印度经济的真正痛点。
在与ETNow的互动中,他表示中小盘股是经济复苏的最佳选择。"我们预计经济将在未来四个季度复苏,中小盘股将在这之前开始走强,"他说。
自2018年1月以来,BSE中盘和小盘指数分别下跌了18%和31%,而基准的30股Sensex指数上涨了20%。
伍德看好保险和房地产类股。保险类股有可能实现私人银行过去10年所做的事情。我们也喜欢房地产类股,它们受益于RERA,并拥有优质的资产负债表,"他表示。
2018年1月1日至2019年12月6日期间,HDFC LifeNSE保险公司、ICICI LombardNSE普通保险公司、ICICI保诚人寿保险公司和SBI人寿保险公司等保险公司的股价分别上涨了48%、72%、29%和38%。另一方面,同期普通人寿保险和新印度保险的股价分别下跌了35%和53%。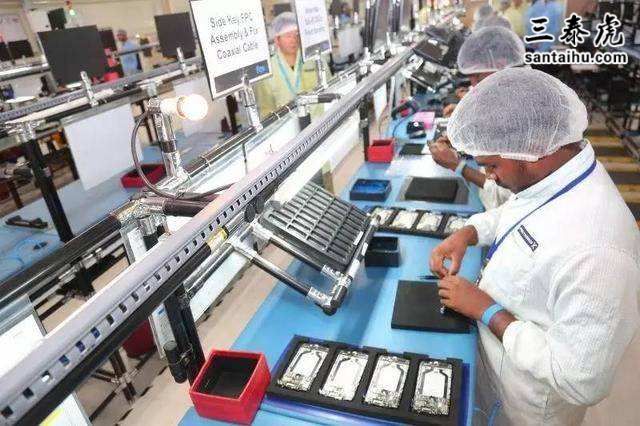 Wood said he is biased towards Indian corporate banks now as bulk of their provisioning cycle is over. "NPA issues for the banking sector gradually getting over," he said.
The Asian market veteran said India's economic slowdown has been due to shock treatment of reforms. He called the col pse of growth this year in India as drtic.
"Structural reforms combined with NBFC liquidity squeeze and RERA impacted growth," he said.
The Reserve Bank of India recently lowered its growth forecast for this financial year to 5 per cent from an earlier estimate of 6.1 per cent on account of weak domestic and external demand.
Wood said demonetisation followed by the implementation of goods and services tax (GST) caused a lot of pain to small entrepreneurs. "The market will be relieved if the go nment accepts the slowdown and let its fiscal deficit target expands," he said.
Commenting on global trade tensions, Wood said the US- trade deal can trigger big flows into emerging markets. "If the US dollar peaks, then flows can continue to emerging markets."
He said he holds no view on 2020 until there's clarity on US- trade deal, but said gold can do very well due to central bank policies.
Wood表示,他目前看好印度股份银行,因为它们的拨备星期期已经结束。他表示:"银行部门的不良资产问题正在逐步得到解决。"
这位亚洲市场资深人士表示,印度经济放缓是由于改革的冲击。他称今年印度经济增长的是戏剧性的。
"结构性改革加上NBFC的流动性紧缩和RERA对经济增长造成了影响,"他表示。
由于国内外需求疲弱,印度央行最近将本财年的增长预期从此前的6.1%下调至5%。
伍德说,商品和服务税实施后的废钞令给小企业家带来了很大的痛苦。他表示:"如果政府接受经济放缓,并扩大其财政赤字目标,市场将会松一口气。"
在谈到全球贸易紧张局势时,伍德表示,美中贸易协定可能引发大量资金流入新兴市场。"如果美元见顶,那么资金就可以继续流向新兴市场。"
他表示,在中美贸易协议明朗之前,他对2020年的情况不抱任何看法,但他表示,由于央行的政策,黄金可能会表现良好。
以下是印度经济时报读者的评论:
译文来源:三泰虎 http://www.santaihu.com/48968.html 译者:Joyceliu
外文链接:https://economictimes.indiatimes.com/markets/stocks/news/indias-growth-col pse-drtic-gt-should-let-deficit-slip-wood/articleshow/72451801.cms
Patel
Gt. has done good for nothing in the past 6 years as far as economy is concerned the focus has been being in power And showoff worldwide hope gt. Start working on present setback faced by the economy instead of trying to convince people about the better future prospects that no one has seen.
过去6年府在经济方面一无是处。政府的重心一直在,并在全球范围内炫耀,希望政府开始着手解决经济目前面临的挫折,而不是试图说服人们相信没人见过的更好的未来。
Jagdish Devgan
This recipe of 'let deficit slip and grow' is a dangerous line. Not only Wood, but even MMS,Abhijit,Rajan have all suggested that. The problem is that if deficit is allowed to slip in a big way, it will unleash inflation and cause a lot of difficulties to common people. That Modi will never permit. One of the hallmark of Modi re gie is low inflation. And that's why public in general is happy with Modi. We all know the cause of slower growth. It is Real Estate sector (and it's supplier industry). Real estate has traditionally thrived on black money. With black money in check to a great extent, with RERA and bankruptcy code in place and tighter bank scrutiny, Real Estate sector is feeling real ch.This had to happen. A nation which has lived financial recklessness for too long, had to correct itself. I think Modi should stay on his path. High growth period will return, in max about one year and then it will be real growth to be proud of.
这种"让赤字下滑并增长"的做法是危险的。不单单伍德,MMS,Abhijit,Rajan都这么提议过。问题是,如果任由赤字大幅下滑,就会引发通货膨胀,给老百姓带来很多困难。这是莫迪永远不会允许的。莫迪*的标志之一是低通胀。这就是为什么公众对莫迪很满意的原因。我们都知道增长放缓的原因:房地产行业(也是供应商行业)。房地产传统上是靠黑钱繁荣起来的。在很大程度上,随着RERA和破产法的实施以及银行审查的收紧,房地产行业感到了真正的压力。这是必然发生的。一个长期以来在金融上鲁莽行事的国家,必须进行自我纠正。我认为莫迪应该坚持自己的路线。最多一年后,高增长时期就将回归,届时将带来真正值得印度人民骄傲的增长。
Raj Tillan
Real Estate is perverse sector . players in this segment is mafia no rules apply to them in realty . Unless Gt can enforce some discipline way forward is bumpy
房地产是一个有悖常理的行业。这个行业的玩家是黑手党,没有法规约束。除非政府能执行一些惩罚措施,否则前进的道路是坎坷的。
ToughTimesToughActio
unless the "subsidised" are less than 5% of those who work and produce, col pse is imminent. Stop subsidy to higher education and all but primary health care. Stop gt recruitment. Privatise. BAn unions. Link pay to performance. Make 70 hours a week work mandatory for survival.
除非得到"补贴"的人少于工作、生产的人的5%,否则经济迫在眉睫。停止对高等教育和除初级卫生保健以外的所有领域的补贴。暂缓政府招聘,进行私有化,取缔工会。将薪酬与绩效挂钩。为了生存,印度人每星期必须工作70小时。
Subrniam S
The frauds in the banks has increased seven fold in the last five years which is a matter of serious concern.
银行的欺诈行为在过去五年中增加了七倍,这是一个令人严重关切的问题。
Shri Mahesh
Wait till you see the full effects of global recession affecting ALL. This is nothing. Good to col pse all the bubbles worldwide. Lets not pay for others. Jai Hind.
等着瞧吧,你会看到全球经济衰退对所有人的全面影响。这没什么。世界范围内所有的泡沫都破灭了。我们不要为别人买单。印度万岁。
Rmohana Kodali
Till now India got only fatty growth. Now the sustained muscular strength will start.
到目前为止,印度只有高脂肪增长。现在,持续的肌肉力量将开始。
Amit Kapoor
India is just an Hindu Pakistan.Failed poor and corrupt.
印度就是一个信奉印度教的巴基斯坦。一贫如洗、泛滥。
Harish
only one solution to boost economy is allowing fiscal deficit by banning income tax and replacing with GST & transaction tax.
促进经济增长的唯一解决办法是通过禁止征收所得税、用消费税和交易税来代替,允许财政赤字。
Goswami Boy
Good assessment. Mid and small businesses were used to informal ways. Big ones had been formal, but had shady dealings. As he said, it is another 4 quarters when all the working styles get adjusted to formal ways.
这个分析判定很不错。中小型企业惯了不正规的做法。大公司都是正规的,但都有不正当的交易。正如他所说,所有的工作方式都要经过4个季度才能适应正规做法。
Praker
if deficit slips, then no one will believe in India. Credit rating of India will go down, funds will be pulled out of the country, risk rating will go up... we need to strict to the deficit numbers.
如果赤字下降,那么没有人会相信印度。印度的信用评级将下降,资金流出,风险评级上升……我们需要严格控制赤字规模。
Goswami Boy
Only stock market investors are after this. If someone wants to invest in India he will only think about pricing, volume and margins. If these are not favorable, they will not. Otherwise, investors come for cher R&D service or manufacturing service. But this is strictly not Indian market.
只有股市投资者才关注这一点。如果有人想在印度投资,他只会考虑价格、数量和利润率。如果这些数据都不佳,他们就不会投资。另外,投资者为了更便宜的研发服务或制造服务而来。但印度市场绝对不符合要求。
Manalmed
spot on , cher service and free ricity for export oriented manufacturing. So in essence zero innovation and no real contribution to world market.Brahmin and Bania gangs can't tolerate any development of natives.
完全正确,要为以出口导向的制造业提供更便宜的服务和免费的电力。因此,从本质上来说,零创新,对世界市场没有真正的贡献。婆罗门和巴尼亚的帮派无法容忍当地人的任何发展。
Prakash Ramiah
There are only 2 languages,2 re gions,2 castes in this world.people who have land,titled assets,capable of creating further titles assets,collects rent are one re gion,caste,speak one language and those who pay rent,no titled assets no means to buy or create titled assets are another language,caste,re gion. Pl add this para for discussion.
世界上只有两种语言,两种,两种种姓。那些拥有土地,有固定资产,能够创造更多头资产,收取租金的人是一种,种姓,讲一种语言;而那些支付租金的人,没有固定资产,无法购买或创造其余资产的人属于另一种语言,种姓,。请加上这段话,大家一起讨论。
Goswami Boy
You should see a doctor to fix your hatred. Counselling might help. Our country became like this due to the reservation and hate for brahmin-bania. Brahmins had knowledge. Banias had marketing and distribution. Now zero innovation, freebies are because of your congress-co unist-min ity-dalit culture.
你应该去看医生,消除一下你的仇恨。咨询可能对你会有所帮助。由于对婆罗门-巴尼亚的预留制和仇恨,我们的国家变成了这样。婆罗门掌握知识。巴尼亚斯负责销售和供应。现在的零创新,免费赠品都是拜你们的国会- -达利特文化所赐。
Nachiket Katha
First we are behind fiscal deficit target as per original fiscal responsibility and budget management act despite low oil prices which allowed go nment to reduce deficit. But this fiscal deficit is fradulent number to say the least. Firstly PSUs are forced to borrow to pay dividends. HAL which had 18000 crores of cash in the books in 2015 has to borrow money to pay sries. Secondly ONGC is forced to borrow to purchase HPCL, FCI is forced to borrow,NHAI has not accounted 1.82 lakh crores of cms (they are following cash accounting for budget deficit) and so on. Actual deficit despite low oil prices is more than 4.5 per cent if accounted as per prudent accounting standards.
首先,我们的财政赤字目标落后于最初的财政责任和预算管理法案,尽管低油价降低了政府赤字。但至少可以说,这种财政赤字是不成熟的数字。首先,企业被迫举债支付股息。印度斯坦航空在2015年有18亿现金在册,现在不得不借钱来支付工资。其次,印度石油天然气公司被迫借款购买HPCL, FCI被迫借款,NHAI没有占到18.2万亿的债权(他们是按照现金入账来计算预算赤字的)等等。如果按照谨慎的会计准则计算,尽管油价较低,但实际赤字仍超过了4.5%。
Rakesh Mital
very shallow analysis.. India's economy is not in a recession it is a growth slowdown...Gt is taking bold steps and will undertake structural reforms
十分浅显的分析。印度经济并没有衰退,只是增长放缓。政府正在采取大胆的步骤,并将进行结构改革。
Veerendra Wasawade
Gt is funding corporate s where as consumers are do not have money to spend which has reduced demand. Consumers are offered loans. Future is corporates will have more reserve money which they cannot invest as there will be no demand where as ordinary people will become bankrupt or miser.
政府为那些没有钱消费的企业提供资金,减少了需求。政府向消费者提供了贷款。未来,企业将有更多的准备金,但因为没有需求,他们不能投资,而普通人会破产或变成守财奴。
Satinder Chadha
MSMEs are the backbone of any economy. They are versatile, innovative and change to the needs of the customer. Unfortunately they have been neglected from the past 5 years.
中小微企业是任何经济体的支柱。他们是多功能的,创新的,并改变客户的需求。不幸的是,他们在过去的5年里被忽视了。
Goswami Boy
Well said. You seem to know the ground realities.
说得很好。你似乎很了解现实情况。
Manalmed
Yes he said that. will move from 'emerging' to emerged soon. hardly any chance for india the same
是的,他是这么说的。将很快从"新兴"走向"兴旺"。对印度来说,基本上没有相同的机会。
Goswami Boy
started on foundation d in 1960s, not now. They enforced law, enforced identity. forced people to stay disciplined, not comment like you are doing now. Only good behavior and good mindset manifests into good outcomes.
是在上世纪60年代奠定的基础上起步的,而不是现在。他们执行法律和身份。要求人们保持自律,而不是像你现在纸上空谈。只有良好的行为和良好的心态才能带来良好的结果。
Investor
you are a bigger IdioT. GST has made the market col pse. GDP growth is at a 30 year low. Demon has killed jobs. Small and Md caps are at a 2 year low. We need to kick out this useless gt. Stop BS-ing and just abusing Wood. He is indeed an Idiott, but you are a Bigger Idiott
你是个大白痴。商品服务税让市场。国内生产总值增速处于30年来的最低水平。小型基金和基金管理公司的上限处于2年低点。我们需要把这个没用的政府踢出去。他的确是个白痴,但你是个更大的白痴。
Pradeep Dhankhar
r u in business or manufacturing??
你是商业或制造业从业人员吗?
Goswami Boy
Yes. Many businessmen told GST is not an issue except for input credit delay of upto 3 months. Otherwise, the new way (non - black ) needs time to adjust to. This is what is causing the transitionary pain.
是的。许多商人说,除了投入信贷延迟最多3个月,商品服务税不是问题。否则,新的方式需要时间来适应。这就是引起过渡阵痛的原因。
Investor
wood is an idiot who knows nothing. For last 2 years, he is har on great growth, and fooling investors to buy stocks. never believe in this brokers.
伍德是个一无所知的白痴。在过去的两年里,他一直喋喋不休地谈论经济的高速增长,并愚弄投资者购买股票。永远不要相信这个经纪人。