Isro milestone: 300 satellites from 33 nations put in space in 20 years
ISRO里程碑:在20年内,将来自33个国家的300颗卫星送入太空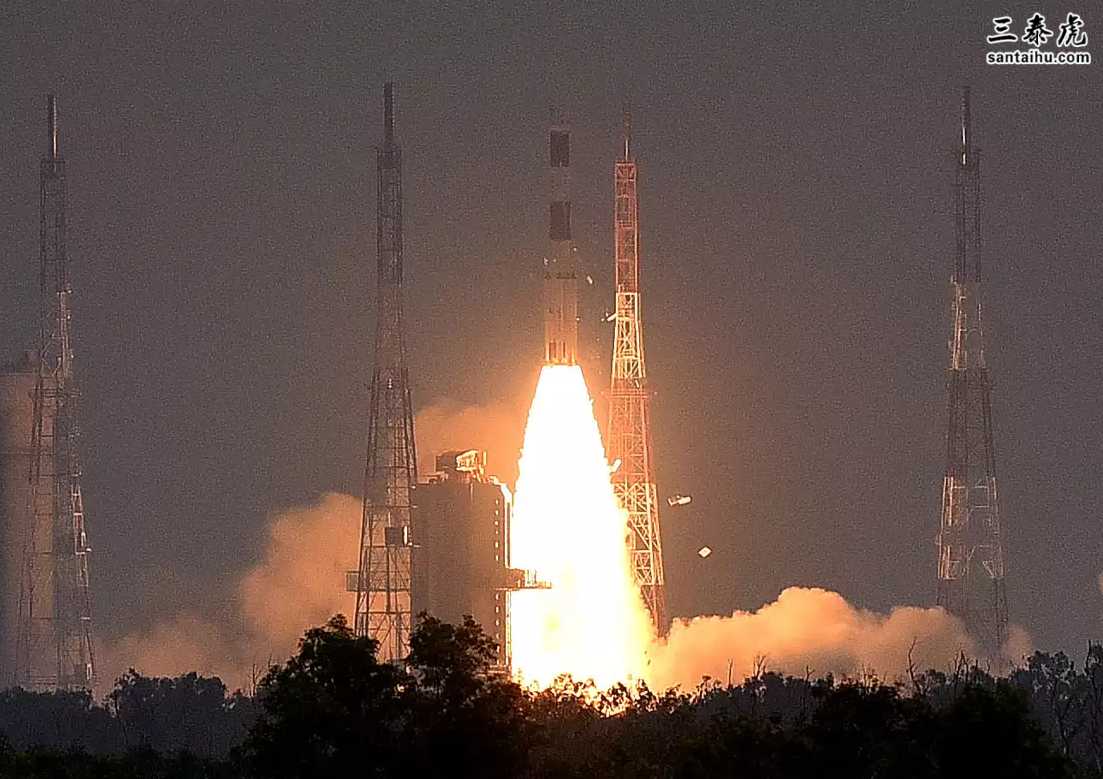 SRIHARIKOTA: Two months after lunar lander Vikram's failure to softland on Moon, cheer was back at Indian Space Research Organisation (Isro) on Wednesday morning when it successfully launched PSLV-C47 that placed Earth observation satellite Cartosat-3 and 13 US nanosatellites. It marked Isro's milestone of launching more than 300 satellites from 33 countries in two decades.
斯里赫里戈达岛:"维克拉姆"号着陆器未能成功登月,两个月后印度空间研究组织(Isro)于星期三上午再次成功发射了PSLV-C47火箭,搭载了地球观测卫星Cartosat-3和13颗美国纳米卫星,这是一个里程碑,标志着Isro在20年内为33个国家发射了300多颗卫星。
"I heartily congratulate the entire @isro team on yet another successful launch of PSLV-C47 carrying indigenous Cartosat-3 satellite and over a dozen nano satellites of USA. The advanced Cartosat-3 will augment our high resolution imaging capability. ISRO has once again made the nation proud!," tweeted Prime Minister Narendra Modi.
印度总理纳伦德拉·莫迪在推特上写道:"我衷心祝贺整个Isro团队又一次成功发射PSLV-C47,携带了本土Cartosat-3卫星和十多颗美国纳米卫星。先进的Cartosat-3卫星将增强我们的高分辨率成像能力。ISRO再一次让国家骄傲!"
The 1,625kg Cartosat-3 is the first in the third-generation Earth observation satellite with a high-resolution imaging capability and the ninth in the Cartosat series. Isro chairman K Sivan said, "Cartosat-3 is the most complex and advanced earth observation satellite developed by Isro so far."
重达1625公斤的Cartosat-3是具有高分辨率成像能力的第三代地球观测卫星,也是Cartosat系列中的第九颗。Isro主席K Sivan表示:"Cartosat-3是迄今为止Isro研发的最复杂、最先进的地球观测卫星。"
印度时报读者的评论:
译文来源:三泰虎 http://www.santaihu.com/48874.html 译者:Jessica.Wu
外文:https://timesofindia.indiatimes.com
bji mahesh Krishnan • 1 day ago
from novices to BAAPS in space technology. salute efforts 17000 scientists
ISRO已经从太空新手变成了专家,向17000名印度科学家致敬
ayan das• 1 day ago
isro had been seving the nation and would continue
Isro一直在为国家服务,并将继续服务下去
Sainath Kalpathy• 1 day ago
One of the BEST institutions that NEHRU and COngress germinated and created and EVERY other po itical power stayed STEAD FAST in supporting them and NOW we see the result ! GREAT INDIAN ACHEIEVEMENT ! JAI HIND !
ISRO是尼赫鲁和国大党建立的最出色机构之一,所有政党都坚定地支持他们,现在我们看到了成果!
伟大的成就!
印度必胜!
Ashwani Kumar• 21 hours ago
Other good part was this institution is kept away from bureaucracy.
这个机构远离。
narasarao• 1 day ago
Well done, ISRO. Congratulations.
干得好,ISRO,祝贺祝贺。
Deepayan Choudhury• 1 day ago
The only Gt Agency that works and performs better than most Private companies and can now be termed as a Global Leader in Space Technology. Well Done ISRO ! You Guys a like a Rock Star !
ISRO是唯一一个比大多数私营公司运作并表现更好的政府机构,现在ISRO可以被称为全球空间技术的领导者。干得好!
Mkb• 1 day ago
Salute to our great scientists for achieving another milestone hope Chandrayaan-3 will be a thum success this time in 2020. We all are waiting for that moment to witness.
向我们伟大的科学家致敬,他们又实现了一个里程碑,希望2020年的"月船3号"能大获成功。我们都在等待那一刻的到来。
Kedar Nath Mukherjee• 1 day ago
Congratulations! We are proud of ISRO!
祝贺!我们为ISRO感到骄傲!
Truth hurts • Truth hurts • USA • 1 day ago
Just a while back ISRO has made itself a laughing stock of the world. Indians should learn the lesson and refrain from such self-trumpeted publicity.
就在不久前,ISRO还成了全世界的笑柄。印度人应该吸取教训,避免这种自我吹嘘的宣传。
Krishn B • 1 day ago
idiot, you must be swee the streets in USA, for your knowledge must be equal to a bird`s brain. wonder how you got there in the first place. no one in the world laughed at INDIA when the vikram crash landed within 200 metres from the moon surface and the world acknowledged it and said INDIA will only come stronger. may be on the other hand you are a bloody paki
白痴,你一定是在美国扫大街的。当"维克拉姆"号在距月球表面不到200米的地方坠毁时,没有人嘲笑印度。也许你是可恶的巴基佬
Truth hurts • Krishn B • USA • 1 day ago
Truth hurts. Keep living in your fantasy world.
真相伤人。继续活在你幻想的世界里吧。
kosopet• 1 day ago
Nehru s vision come true
尼赫鲁的愿景实现了
Sarabtek Singh • 22 hours ago
Po iticians should not poke their nose in their job..........
政客们不应干涉ISRO的工作
Bambaikar Ismail• 1 day ago
all the credit must go to modi
所有功劳都归莫迪
S K • 1 day ago
Congratulations! Now ISRO must develop commercial arm to launch 300 nano satellites in a year.... this would make ISRO with no competition including ....
祝贺!
现在ISRO应成立商业机构,在一年内发射300颗纳米卫星…这将使ISRO没有竞争对手,包括也不是ISRO的对手
Sonu saha• 23 hours ago
India needs heavy lift rockets to compete with and US.
为了和中美竞争,印度需要研发重型运载火箭。
Karan Parwani• 1 day ago
one day this space junk will block the sun
总有一天这些太空垃圾会遮住太阳
Deepak• 23 hours ago
Only if you had studied properly, you would have understood the vastness of space!
好好学,你就会知道什么叫浩瀚的太空!
Ordinary Citizen• 1 day ago
Well done Modiji..
做得好,莫迪!
Pradeep• 1 day ago
Every Indian feels proud to know the achievements of ISRO in the space technology, despite starting later than many other nations.
每个印度人都为ISRO在太空技术方面的成就感到自豪,尽管起步比其他国家晚。
Bji An• 1 day ago
Great and congratulations ISRO. Can this high 30 cm high resolution camera be turned towards moon to find the status of Vikram.
很好,恭喜ISRO。这台高分辨率相机能对着月球找到"维克拉姆"的位置吗?
I love my India • 1 day ago
For a nation who can't even make a good rifle at our own, ISRO gives its citizens a rare chance to be proud of as an Indian achievement in the field of science...
对于一个连一款步枪都造不出来的国家来说,ISRO给了其公民一个难得的机会,让印度人能为国家在科学领域取得的成就感到自豪……
ISRO • USA • 1 day ago
ISRO is back to its old self again:boasting. bragging and overconfident.
ISRO又犯老病了,自夸、吹嘘、过度自信