Bengaluru techie, 26, arrested for ra friend's wife after birthday bash
26岁的班加罗尔软件工程师因在生日派对后强奸朋友妻子而被捕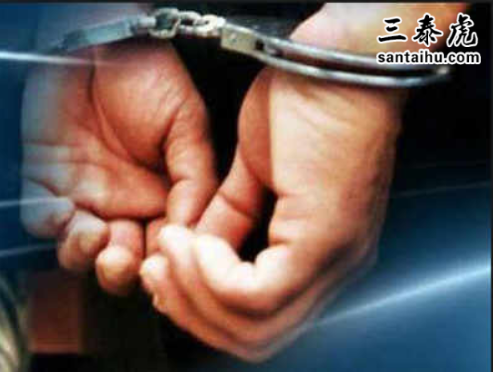 BENGALURU: A 26-year-old software engineer has been arrested for allegedly ra a woman minutes after she celebrated her husband's birthday on Sunday midnight in an apartment in Kasavanahalli area, near Bellandur.
班加罗尔:一名26岁软件工程师因涉嫌强奸一名女子而被捕。该女子于星期日午夜在贝兰杜尔附近卡萨瓦纳哈里地区的一间公寓里为丈夫庆祝生日后遭强奸。
Nilabh Nayan, the accused, is a resi nt of HSR Layout and works as a solutions management consultant with an IT major in Electronics City. Police said the 24-year-old woman is married to another techie.
被告尼拉布·纳扬是IT解决方案管理顾问。警方表示,这名24岁的女子的丈夫也是一名工程师。
On Sunday, the woman decided to celebrate her husband's birthday and the couple went to a sports and entertainment centre in Kasavanahalli. Her husband's four friends, including Nayan, joined them and they began ing. Subsequently, all of them went to another friend's house to continue the birthday bash.
星期日,这名女子决定为丈夫庆祝生日,于是这对夫妇去了卡萨瓦纳哈里的一家体育娱乐中心。她丈夫的四个朋友,包括纳扬,也加入了他们的行列。随后,他们去了另一个朋友家继续庆祝生日。
"I was too tired as we had played various games at the sports arena before we went to our friend's house. I went to the bedroom to rest for some time, while my husband and his friends were busy chatting in the balcony. The room was dimly lit. After some time I realised a man was undressing me and trying to assault me. On realising it wasn't my husband, I tried to raise an rm. But Nayan covered my mouth with his hand and continued to assault me," the woman told police.
这名女子告诉警方:"在去朋友家之前,我们在体育馆里玩了各种游戏,我感觉太累了,去卧室休息了一会儿,我的丈夫和他的朋友们正忙着在阳台上聊天。房间里灯光昏暗。过了一会儿,我感觉有人在脱我的衣服,并试图侵犯我。当我意识到那不是我丈夫时,我想呼喊求救。但纳扬用手捂住我的嘴,继续性侵。"
She screamed for help
女子大声呼救
The woman ched Nayan hard, freed herself from his clutches and screamed for help, police added. Responding to her cries, her husband and other friends rushed to the bedroom and started banging on the door as it was locked from inside. As Nayan ran into the bathroom, the woman opened the door. While everyone was trying to figure out what happened, Nayan fled the scene.
警方补充称,这名女子狠狠地掐住了纳扬,挣脱了他的控制,并大声呼救。她的丈夫和其他朋友听到呼声冲向卧室敲门,门从里面反锁了。纳扬跑进了浴室后,女人打开了门。当所有人都在试图弄清楚发生了什么时,纳扬逃离了现场。
Preliminary investigation revealed Nayan, who is from Bihar, was also chatting with his friends before he went to answer nature's call. He was on his way to the bathroom attached to the bedroom, when he saw the woman lying on the bed, police said.
初步调查显示,来自比哈尔邦的纳扬在去上厕所之前也在和朋友聊天。警方称,纳扬在去浴室时经过卧室旁边,看到那名女子躺在床上,便起了歹意。
"We arrested the accused on Monday night and produced him before court on Tuesday after completion of certain procedures, including medical tests. He has been remanded in judicial custody," a police officer said. The woman was rushed to a nearby hospital for treatment.
一名警官表示:"我们在星期一晚上逮捕了被告,并在星期二完成了包括体检等程序后,将他带到法庭上。他已被司法拘留。"这名妇女已被紧急送往附近的医院接受治疗。
印度时报读者的评论:
译文来源:三泰虎 http://www.santaihu.com/48860.html 译者:Jessica.Wu
外文:https://timesofindia.indiatimes.com
Indian• 5 hours ago
alchohol takes control of the mind and body.. and humanity and senses bow to it..
酒精会让你控制不住自己的思想和身体
Rodger Da Dodger• 36 mins ago
So next time if you drink and it is dim and there is a lady infront of you, you will molest her? wow, great ideology
下次如果你喝酒的时候,灯光昏暗,然后有女士在旁边,你会调戏她吗?
Shilpa Gunjal• 8 hours ago
She knew there are only men in the house, that too not her house..she should have bolted it from inside..
她明知道这个房子里只有男人,也不是自己家。她应该从里面把门反锁。
Ravi K• 4 hours ago
It is better women should avoid late night parties.
女人最好不要参加深夜聚会。
Anup Sharma• 17 mins ago
Especially if Biharis are present.
尤其是有比哈尔人在场的聚会
Murugan Achari• 54 mins ago
Why the bedroom door was open. Extra marital caught by husband led to rape compnt.
为什么不关卧室门?被丈夫发现婚外情才指控人家强奸。
Tarak Bond 1 hour ago
Clearly looks like a revenge story cooked up by the lady.
很明显是那个女人编的,像是在报复人家。
punja3491• 47 mins ago
its a rape attempt, not rape. not that its justified, but the heading does not match the in dent in the report
这不是强奸,是强奸未遂。标题与事件不相符
Ganesh Vishvas• 2 hours ago
Genuinity in the woman''s compnt must be ascertained.
查明这名女子的指控是否属实。
Arjan Singh • Location • 34 mins ago
Biharis are the worst people in India. Lack, culture, morals, civility, and ethics.
比哈尔人是全印度最坏的,没文化,没道德,不文明。
Santano Fernandes• 6 mins ago
Both Biharis and UPs dont have any family values are starving sex and food. Never ever trust a woman even for acsecond to these people. Worst creatures in the whole world.
比哈尔人和北方邦人都没有家庭观、价值观,一群性饥渴。他们是世界上最可怕的生物。
Ajit Jain• 55 mins ago
Nayan the accused is from Bihar ... this much is enough to expn the crime.
被告纳扬来自比哈尔邦……这就足以解释这一罪行了。
AnuRajesh Bhartia• 42 mins ago
Ran away from bath room which floor he was on ??
从浴室逃走?他们在几楼??
Brutal Age• 1 hour ago
Biharis as usual
又是比哈尔人
M.R. Sharma • 1 hour ago
Please anybody cut his 11th finger
阉了他
Mumtaz Hussain• Dubai, UAE • 1 hour ago
The man does not deserve to be called "Friend". He is rapist and should be given rigorous punishment. It is deplorable that the rules precting women are not observed / implemented strictly in many parts of the country and that is precisely what has to change.
这个人不配称为"朋友"。他是强奸犯,应该受到严惩。令人遗憾的是,保护妇女的规定在印度许多地方都没有得到严格执行,必须改变这种现状。
AnuRajesh Bhartia• 46 mins ago
I will prefer till probe is over other wise you donot know what and why things happen
调查之后才能知道前因后果
Ravish Pandhi • 1 hour ago
BIHAR ...... says it all
比哈尔人,这足以说明一切
Nishit Shukla• 39 mins ago
Huh, as if all rapists all over the world were Biharis.
好像全世界的强奸犯都是比哈尔人似的。
Bchandramenon Vengasserry • 50 mins ago
Avoid late night parties especially with liquor....a good lesson for techies.
深夜别去参加聚会,尤其不要喝酒…
Mahabir • asansol • 5 mins ago
this is consent rape
这是你情我愿的强奸
Senthil Nathan • 51 mins ago
Unbelievable
难以置信
pritam b • 53 mins ago
Another Bihari a crime suspect do we still trust these criminals
又是比哈尔人犯罪,我们还能相信这帮人吗?