Woman seeking entry into Sabarim temple attacked with chilli spray
女子试图进入沙巴瑞玛拉神庙,遭辣椒喷雾袭击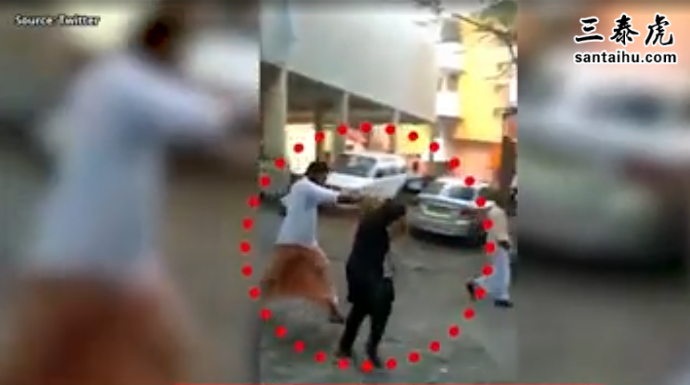 KOCHI: Bindu Ammini, one of the two women who had scaled the Sabarim hill and had darshan at the Lord Ayyappa temple earlier this year, was attacked with chilli spray near the city police commissioner's office on Tuesday morning.
科钦:宾杜·阿米尼是今年初登上过沙巴瑞玛拉山并进入神庙的两名女性之一。星期二上午,她在市警察局长办公室附近遭到辣椒喷雾袭击。
Bindu had alighted from a car when a man wearing a saffron dhoti approached her with a can of what seemed to be chilli powder spray. The substance was sprayed on the woman's face even as she tried to resist. The attacker then fled the spot.
宾杜刚从一辆车里下来,就有一个穿着橘黄色腰布的男人拿着一罐辣椒粉喷雾向她走来。反抗之下,她的脸还是被喷。袭击者随后逃离现场。
The accused was later arrested. The accused was identified as Sreenath Padmanabhan (28), a native of Kudiyanm in Kannur.
凶手随后被逮捕,身份确认为帕德马纳班(28岁),坎努尔库迪扬马拉人。
According to sources, Bindu has been moved to General Hospital in Ernakulam for treatment.
据消息人士透露,女子已经被转到位于阿纳库兰的综合医院接受治疗。
The women, about seven of them, clandestinely reached Kochi on Tuesday morning. They are seeking entry into the temple as there is no stay on the Supreme Court order allowing temple entry for women of all ages. Bindu Ammini, who had darshan under police prection in January this year, is also accompanying Trupti.
约七名女性在星期二上午秘密抵达科钦。她们试图进入神庙,因为最高法院已经批准任何年龄女性均可进入寺庙。今年1月,在警方保护下和鲁普蒂的陪同下 ,宾杜进入了神庙。
The women reached the Cochin International Airport by an early-morning flight. However, they haven't made it clear about when they are planning to go to Sabarim.
这些女子乘坐清晨的航班抵达科钦国际机场。然而,她们还没有明确表示什么时候去神庙。
Sources said that Bindu has written to the go nment seeking permission to enter the temple.
有消息称,宾杜已经致信政府寻求进入寺庙的许可。
"Sabarim darshan is our . We would go back only if the go nment give it in writing that we won't be allowed to enter the temple," Bindu said.
宾杜称:"进入神庙是我们的权利。除非政府书面声明不允许我们进入寺庙,我们才会回去。"
Trupti Desai while speaking to TOI said that the group of seven women includes five from Maharashtra, one from Delhi and Bindu.
特鲁普蒂·德赛在接受《印度时报》采访时表示,除宾杜外,这7名女性中有5名来自马哈拉施特拉邦,1名来自德里。
"We had booked a ta to Pampa but were stopped on the way and we are now at special branch office in Ernakulam, waiting for police prection to us to Sabarim. Today is Constitution Day and go nment needs to prect our constitutional s. It is our to enter Sabarim temple," Desai said.
德赛称:"我们预约了一辆出租车,但是在路上被拦下了,我们现在在Ernakulam分局,等待警察保护我们去神庙。今天是宪法日,政府需要保护宪法赋予我们的权利。我们有权进入沙巴瑞玛拉神庙。"
印度时报读者的评论:
译文来源:三泰虎 http://www.santaihu.com/48853.html 译者:Jessica.Wu
外文:https://timesofindia.indiatimes.com
Biswaranjan • 8 hours ago
ha ha.. Dnt play with the emotion of the people... if u do it den have to face the wrath...
哈哈. .不要挑战人民的底线,否则就得面对人民的愤怒……
Rajiv• 3 hours ago
She got what she deserved, why play with re gious sentiments,
她这是活该,为什么要亵渎,
Rajat Ghildiyal• 8 hours ago
Very good, these Stupid women organisations need to show respect to Aiyaapa. They just have a hatefull Agenda ag inst Aiyyapa..... Shame on these organisation supporting such Evil acts
很好。她们这是亵渎神明。支持这样的恶行,可耻!
Vijayakumar Bhosale• 8 hours ago
If you love respect the re gion, you must understand and obey its principle.
如果你尊重,那就必须理解和遵守其原则。
Ashwani Kumar• 7 hours ago
Traditions, rituals are different from re gion. Traditions and rituals are an made and change with changing times.
不同有不同的传统、仪式。传统和仪式是随着时代的变化而产生和改变的。
P K • 7 hours ago
Traditions are not like clothes to change with season and mood!!! Dumb analogy of sati and aiyappa rituals...
传统不像衣服,会随着季节和心情的改变而改变!
Guest trader • 8 hours ago
Lord Ayyappa is supreme and sacrosanct. Nobody should play with the centuries old traditions and re gious beliefs of the people. Swamiye Saranam Ayyappa.
Ayyappa神是至高无上的,是神圣不可侵犯的。谁都不能亵渎几百年的古老传统,不能亵渎人们的。
Ashwani Kumar• 7 hours ago
Lord Ayyappa welcomes all its devees and does not discriminate anyone based on any criteria.
Ayyappa神欢迎所有信徒,不歧视任何人。
Rajkrishnan Venugopal• 6 hours ago
Ashwani, if you open your mouth again, i will. Squeeze ur tongue out. Never ver interfere with our lord.
不要打扰我们的神。
Subash Chandra Bose • 8 hours ago
soon these biches will be sprayed with acid and that will stop their nonsense
这群妇女很快就会被泼硫酸的。只有这样,她们才不会胡闹
mrinesh lal• 5 hours ago
Attacker was paid by her, camerman knew what was going to happen. It was not pepper spray . She would cry rolling on ground if it was. Pseudos are all fakers but with extensive setups.
那些袭击者,是她花钱请来的吧。喷的不是胡椒喷雾。如果是的话,她会哭得在地上打滚。
Doc A• 7 hours ago
from what angle does this thing look like a woman.
从哪里看出这货像个女人?
Anil Nair • 7 hours ago
She deserves that and worse.
她活该,应该对她更狠点
Edachola Radhakrishnan• 7 hours ago
A good news after a long time. Next Baygon Spray.
终于看到一条好消息了,下次喷残杀威。
A R• 6 hours ago
No. Acid spray. Acid gives lifelong scars ! They should cry everyday of their life !
还是喷硫酸吧,会让她落下一辈子的伤疤!
每天都以泪洗面!
patel Sunny• 7 hours ago
Sabrim isn''t tourist destination
沙巴瑞玛拉神庙不是旅游景点
GAURAV JAIN • 6 hours ago
These co unists need to be taught a lesson by public
就该给这些妇女一些教训
Dhananjay Dhondarkar • 7 hours ago
Entry into a temple is not a constitutional .
进入神庙并不是宪法赋予的权利。
Avinash Malpani• 7 hours ago
feeling so happy abt the news!
看了这条新闻我很开心!
Ganesh Jain• 6 hours ago
good , servers her . If someone give me the youths number, who sprayed pepper spray into her eyes, I will personally pay his bail money.
喷得好,活该。是谁喷的,如果有人给我联系方式,我将为他支付保释金。
vjchandra H##apos##math • 6 hours ago
let us congratulate the braveheart .. I meant the man :)
为这个勇敢的男人鼓掌
Lakshmi Narayanan • 7 hours ago
Shame on court to have meddled with the temple affairs
最高法院干涉神庙事务,可耻!
A R• 7 hours ago
SC is pseudo secular.
最高法院是伪世俗的