$5-trillion GDP target simply out of question: Former RBI Governor C Rangarajan
5万亿的GDP目标绝无可能:前印度央行行长兰加拉贾
Stating that the economy is in bad shape, former Reserve Bank governor C Rangarajan has said at the current growth rate, reaching the USD 5-trillion GDP target by 2025 is "simply out of question."
前印度央行行长兰加拉贾表示,经济形势很糟糕,按照目前的增长速度,到2025年达到5万亿美元的GDP目标是"绝无可能的"。
The Modi go nment soon after assuming office for the second term has set a target of taking the economy to USD 5 trillion over the next five years. But since there have been dark clouds gathering all over the economy leading many to question the maintainability of the target.
莫迪政府在第二个任期上任后不久就设定了一个目标,要在五年内将经济规模扩大到5万亿美元。但由于经济形势阴云密布,许多人开始质疑这一目标的可能性。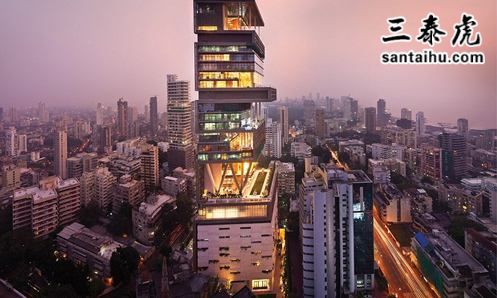 The economy has been on steady decline with growth rate slowing from 8.2 percent in FY16 to 6.8 percent FY19.
经济稳步下滑,增速从16财年的8.2%放缓至19财年的6.8%。
While the first quarter growth slipped to a six-year low of 5 percent, the best forecast for the second quarter is 4.3 percent now. Even RBI has lowered its growth full year forecast by a full 9o bps in two months to 6.1 percent in its October policy review.
第一季经济成长率下滑至5%的六年低点,但目前对第二季的最佳预估为4.3%。就连印度储备银行在10月份的政策评估中也将其全年增长预期在两个月内下调了整整9个基点,跌至6.1%。
"Today our economy is about USD 2.7 trillion and we are talking about doubling this over the next five years at USD 5 trillion. The required rate of growth to achieve that level is in excess of 9 percent per annum. Reaching USD 5 trillion by 2025 is simply out of question," Rangarajan said here on Thursday.
"今天,我们的经济规模约为2.7万亿美元,我们大谈要在未来五年内翻一番,达到5万亿美元。达到这一水平所需的年增长率超过9%。2025年达到5万亿美元的规模是绝无可能的。"拉贾星期四表示。
"You have lost two years. This year it is going to be under-6 percent growth and next year it may be about 7 percent. Thereafter the economy may pick up," he said while addressing a function organised by IBS-ICFAI Business School.
他在IBS-ICFAI商学院举办的活动上发表演说时称,"你们已经错过了两年。今年的增长率将低于6%,明年可能在7%左右。随后,经济可能会复苏。"
He also if at all the GDP becomes a USD 5-trillion gorilla, our per capita income will grow still USD 3,600 up from the present USD 1,800, leaving us still in the low-middle income country bracket.
他还表示,如果GDP增长到5万亿美元,我们的人均收入将从现在的1800美元增长到3600美元,但我们仍还是中低收入国家。
"The definition of a developed country is the one whose per capita income is USD 12,000. It will take 22 years for us to reach that level provided we grow at 9 percent per annum," the former central banker said.
"发达国家的定义是人均收入为1.2万美元。如果我们以每年9%的速度增长,我们需要22年才能达到这个水平。"
以下是《印度经济时报》网站读者评论:
来源:三泰虎 http://www.santaihu.com/48835.html 译者:Joyceliu
外文链接:https://economictimes.indiatimes.com
Enjoy Parents
Bring all the fraud money to Indian treasury by Sonia, pappu , sharad pawar , NDTV staff n company at large , all these lefty MEDIA FUNDS, PTI, VADRA , CHIDAMBARAM , JAY LALITAHA (now dead but money some one enjoying!) N MANY many more BEAUROCRATS, media n academia , military co ption....India will easily effortlessly become super power if co ption is been stopped or reduced
把索尼娅、拉胡尔、莎拉德·帕瓦尔、新德里电视台员工和大型企业诈骗的钱收缴印度国库,还有所有的左翼媒体基金、印度报业托拉斯、瓦德拉、奇丹巴拉姆、杰伊拉里塔哈还有很多很多的、媒体和学术界、军事……如果*情况得到杜绝或减少,印度不费吹灰之力就能成为超级大国。
Sudhir Seetharam
Because of such dull head people who let down india, are good in speaking such negativity. India is struggling to reach the goal, let it be near goal set to 5 trillion dollors...Mother India pity this son of Negative thoughts....What have you contributed to India Growth..it is Negative trade, have you shrived to create Forex reserves...Mother India, what a son you have given....One has to open the cases he has solved and as to how many days he has taken to approve any good schemes... i really doubt his service to the sry taken.
因为这些愚蠢的人让印度失望了,所以他们很会说这些负面的话语。印度正在努力实现这个目标,让它接近5万亿美元的目标吧……印度妈妈可怜这个消极思想的儿子……你为印度的发展做出过什么贡献?印度妈妈,你怎么生出了这么一个儿子……我真怀疑他是否对得起领取的薪水。
Jojicheriandr
Modi has his graph paper and pencil on the table. Instead of five trillion he can make India into a ten trillion economy.
图纸和铅笔就放在莫迪的桌子上。何止5万亿啊,他可以轻轻松松地把印度变成一个10万亿的经济体。
KAMAL
A po itical statement of a congress stooge No one would accept the contention put forward
这是国大党的傀儡发表的言论,没有人会接受这个论调。
Marten
Presstitutes do not report "by 2025" in the headline.
"妓者"没有在标题中提到"2025年"。
Swabhanu Mysore Venkatariah
NO NEED. EVERYBODY KNOWS. AND THE BHAKTS (LIKE YOU) WILL NOT KEEP QUITE.
没有必要。每个人都知道。而巴克特人(跟你一样的)不会保持沉默。
Naranana Swamy
Under UPA go nment Plannng Commission members rest room in their office at Rs.35lakkhs cost.
团结进步联盟的政府下辖的计划委员会成员办公室里的卫生间花费了350万卢比。
Sankar Narayan Varier
Hey old man be optimistic ! The $5 Trillion dream is not for you. It is drafted for the next generation. What is wrong in it to try for a $5 trillion economy ? Don''t criticise unnecessarily. Extend possible support to achievde us that milestone.
嘿,老头,乐观点!5万亿美元的梦想不适合你。它是为下一代准备的。试图建立一个5万亿美元的经济体有什么不对吗?不要多此一举地评头论足。你得为实现这一里程碑提供尽可能的支持。
Indian010101
Pls have some respect for him - you may like to check out his achievements. Btw, is this the language you use for your elders in the family - ''old man'' ?
请对他表示出一些尊重—你可能会欧兴趣看看他能取得何种成就。顺便问一句,你对家里的长辈使用"老头子"这个词吗?
Swabhanu Mysore Venkatariah
YES. YOU ARE 100% RIGHT. IT IS DEFINITELY FOR THE ''NEXT'' GENERATION ! ONE GENERATION IS SUPPOSED TO BE 50 YEARS. EVEN IN THE ''NEXT'' GENERATION IF THIS GOVT., IS THERE, THEY WILL STILL BE HARPING ABOUT THE 70 YEARS MISRULE BY THE NEHRU FAMILY AND BLAMING HIM AND GANDHIJI FOR ALL THE ILLS THAT MIGHT STILL BE THERE THEN.
是的。你说的完全正确。这绝对是给"下一代"准备的!一代应该是50年时间。即使在"下一代"时期内,如果这个政府还在野,他们还会喋喋不休地谈论尼赫鲁家族70年的,并将所有可能仍然存在的弊病归咎于尼赫鲁和甘地。
Shantanu
Completely agree. Real GDP this year will only be 3 to 4 percent despite the feku go nment''s doctored figures. The 5 trillion and other pies in the sky promises are just ion jumlas.
完全同意。尽管联邦政府篡改了数据,今年的实际GDP可能只有3%到4%。5万亿和其他大饼只是的幌子。
Aziz Siddiqui
Even we the illiterates, know that this 5 Trillions expansion in our country is just a Feku's Feku way of fooling the literate Indians... yet we fall prey to the Feku promises of Feku Master and his Bhakts..... Jai Hind
就连我们这些文盲,也知道在我们国家这5万亿的发展只是愚弄有文化的印度人的方法。可我们却成了莫迪对其主子和同党的承诺的牺牲品……印度必胜。
Realdeshbhakt
There are so many restrictions put by feku on average depositors in banking,i don''t think economy will ever grow as long as feku is in power.In fact,I am removing all money from banks now.How the hell you freeze someone''s account?That was the reason I opposed linking of aadhar-pan n bank account.The critics can be made paupers by freezing bank accounts
莫迪对银行的普通存款人有很多限制,我认为只要莫迪继续执政,经济就不会增长。事实上,我现在正从银行取走所有的钱。你怎么能冻结别人的账户?这就是我反对将aadhar-pan与银行账户相关联的原因。通过冻结银行账户,异见者可能会瞬间变成穷光蛋。
Satish Jay
It is good to have high aspirations but these kind of feedback will help the go nment to do reality check. There are incredibly smart people so hope we make a turn around soon!
有雄心壮志是好事,但是这种反馈意见能帮助政府检查现实情况。我们国家有聪明得令人难以置信的人,所以希望我们能尽快扭转局面!
Bishan Basu
Such negative news is ag inst the interest of the nation and one suspects what contribution they made except hel UPA Gt to increase NPA.
这样的负面新闻是违背国家利益的,人们怀疑他们除了帮团结进步联盟政府增加不良资产之外还做出过什么贡献。
Rajeev
I dont understand why everyone is saying UPA gt increases NPA. UPA gt were targetting for GDP to be above 9%. After feku pm resumed office GDP went to 4.5% and all the investment became NPA. During the tenure of Feku PM the oil price is very low and this feku gt never reduced the price. SO where all the profit went? Why dont you bakth ask these question to your feku pm
我不明白为什么每个人都说团结进步联盟政府增加了不良资产。国大党政府的目标是GDP超过9%。莫迪总理连任后,GDP降至4.5%,所有投资都变成了不良资产。在莫迪总理执政期间,原油价格非常低,但莫迪政府从来没有降低过石油价格。所有的利润都到哪里去了?你为什么不向你们的总理提出这些问题呢?
Eddie JS
Very enlightening,.... with facts hard to digest by bhakts
很有启发性,....这些事实走狗们很难消化。
Som Karamchetty
Indians are experts at declaring that something cannot be done. If John Kennedy asked such experts, they would have stated emphatically that man could not reach the moon and return safely. Presi nt Kennedy did not ask them; he charged NASA to go and do it. They worked 'how' that vision can be accomplished and they accomplished.Innovative leaders possess the capability to devise how a target can be accomplished and what steps, if necessary, even extraordinarily giant steps should be taken to reach the target.
印度人是宣称这事不能做、那事也不能做的专家。如果约翰·肯尼迪来问这些专家,他们会强调说,人类不可能到达月球并安全返回。可肯尼迪总统没有问过他们,而是要求NASA努力实现了这件事。他们为"如何"实现这个愿景而努力,他们做到了。创新的领导者有能力钻研如何才能实现某个目标,如果有必要,他们甚至会实施非常巨大的程序来实现目标。
Shriprakash Shukla
Ex RBI Governor did a good job when he held the office. Now there is some one who is doing his best. I fail to understand the purpose of type of comments full of speculative negativity without any concrete positive suggestions. Such utterances in particular to youth who are just entering the administration and management field are just demorzing them.Institutions will do well not to invite such ex employees who have nothing to contribute positively.
前印度储备银行行长在任期间表现出色。现在的行长也正在尽他最大的努力。我无法理解这类充满投机性否定的评论的目的何在,他们完全没有提出任何具体的积极建议。尤其是对那些刚刚进入行政管理领域的年轻人来说,这样的言论只会让他们士气低落。机构最好不要邀请那些没有任何积极贡献的前雇员。
Shaleen Nath Tripathi
If could grow their GDP double every 5-6 years, why couldn''t INDIA?... All we need to is to scale up our ambitions and investments to be a valuable part of the global supply or exports chain by relying on domestic and foreign competitiveness and productivity...
如果能让他们的GDP每5-6年翻一番,为什么印度不能呢?我们所需要的只是扩大我们的野心和投资,依靠国内外的竞争力和生产力,努力让自己成为全球供应链或出口链条上有价值的一部分……
Rajendran M
Modi and BJP are not serious enough to take the economy to US D5 trillion . It is their usual lies. If they bring peace amongst the Indians irrespective of their re gious affiliations it will be good.They had /are terrorizing the media not to report anything bad of the go nment. No data''s pertaining to performance of the go nment is available whereas leaders after leaders are lying about the performance.
莫迪和印度人民党还不够认真,没法把经济规模扩大到5万亿美元。这是他们惯常的谎言。如果他们能给印度人民带来和平,不论他们是何种,都将是好事。他们媒体不要报道任何有关政府的坏消息。没有与政府业绩相关的数据,而一个又一个的领导者都在撒谎。
Sanjay Parikh
Why people are so negative & so short sighted to such high aim goal ? If GOVT may not reach 5trn but it will move & push entire eco sy em towards that. Ultimately it will benefit all into that process. The GOAL is for betterment & not for degradation. Why to have comment on same, hesitation on same & have doubt on same ? Did any earlier GOVT targeting such growth ? When we have such a POSTIVE GOVT to make India GROW, Keep supporting without creating hinderance. I Support PM''s GOAL to lift INDIA to 5 trn economy, that should be the SPIRT Of each INDIAN.
为什么人们对这么高的目标如此消极和短视?政府有可能达不到5万亿,但它可以推动整个生态系统朝这个方向发展。最终,所有人都将从这一进程中受益。这个目标是要往好了发展而不是往差了发展。之前政府有试想过这样的增长吗?当我们有这样一个积极进取的政府来促进印度发展时,我们要继续支持,而不是制造障碍。我支持莫迪将印度经济提升到5万亿的目标,这是每个印度人的。
Tikko Nathan
Every Indian must do his part to build the economy stronger. Pay taxes honestly first. Why argue over an ex RBI gov''s predictions. Problems with the Industries and Banks are inherent, they are the ones causing a mill stone to be hung around the neck of our economy. The gt is trying its best to put many years of decay under the UPA gt.
每个印度人都必须尽自己的一份力量来建设更强大的经济。首先要诚实纳税。为什么要为前印度央行行长的预测争论不休呢?工业和银行的问题是固有的,它们是造成我们经济脖子上挂着沉重磨盘的原因。印度政府正在尽最大努力来纠正国大党政府多年来的。
Swabhanu Mysore Venkatariah
BLAMING OTHERS FOR ALL YOUR MISTAKES IS A NEVER ENDING STORY.
把你所有的错误都归咎于别人是一个永无止境的故事。
Venkata Chavali
Aim for the Moon. Nothing wrong about thatAt least one can reach1st Floor
眼光盯准月球。这也没什么错,至少一楼是能到的。
Sushi
Economic slowdown and recession are global phenomenon but we are not in a good shape to accommodate it now due to reformations which were taken place in past 2-3 years. Sried classes can''t be swindlers since there are proper records on their pay and IT fraudulence can be constrained for a certain extend. Hence Gt needs to catch hold of big shot business magnates and industrial tycoons.
经济放缓和衰退是全球现象,但由于过去2-3年的改革,我们目前还不能很好地适应。工薪阶层不可能是骗子,因为他们的工资都有记录,而且在一定程度上可以制约其欺诈性。因此,政府需要抓住大企业巨头和工业巨头。
Sushil Srivastava
Agreed, Target of 5 Trillion Economy is hard to achieve,but aiming and trying might take the country to 3_4 Trillion Economy and hence good for all.
同意,5万亿经济的目标很难实现,但设立目标并努力尝试可能会使国家实现3万亿到4万亿的经济,因此对所有人都有好处。
Sreenivasa Rao
Dr Rangarajan, be mindful of criticising this go nment, it doesnt tolerate any views critical of its own.
兰加拉贾博士,批评这个政府时要小心点,它不能容忍任何异见者。
Vinod Chawla
How am I contributing to ensure Indian economy attains $5Tn and what I need to do more to keep a vision of $15Tn by 2030. I expect the former RBI Governor or every such experienced and qualified Indian should think on these lines...
我要做些什么,才能为确保印度经济达到5万亿美元做点贡献?我还需要做些什么来确保到2030年实现15万亿美元的目标?我希望前印度央行行长或者每一个有经验、有资格的印度人都能思考一下这些问题。
Adarsha Badrinath
Its good to set an ambitious target. Modi has set a target and hence will be accountable to the orate in 2024. Rangarajan could have used his own wisdom and experience, to suggest what country should do to try to achieve the target. Instead, he just comes out as a pessimistic naysayer.
设定一个雄心勃勃的目标是好事。莫迪设定了一个目标,因此将在2024年对选民负责。兰加拉贾本可以用他自己的智慧和经验来建议这个国家应该做些什么来实现这个目标。可事实正相反,他只是一个悲观的反对者。