Is India really such a bad country?
印度真的是一个很糟糕的国家吗?
以下是Quora读者的评论:
Sanmoy Chakraborty, lived in India
I'm an Indian, so I can answer this question..
India or Indians are NOT PERFECT.
In an unbiased way I will jot down the major drawbacks and problems of India, and subsequently mention some points that are good about it qualitatively and quantitatively.
我是印度人,所以我可以回答这个问题。
印度或印度人并不完美。
我会不偏不倚地列出印度的主要缺点和问题,然后列出印度的一些优点。
Cons first.
1.We have a problem handling and controlling population growth. We have got a grip over it over the last 20 years, but a lot remains to be done.
2.We have te rort threats and militancy in Kashmir. ists in Chattisgarh etc.
3.We have cases of female infanticide, rape, dowry, honor killing, extortion, theft, burglary, murder among other crimes.
4.We have heated debates on caste sy em, unwarranted fatwas, triple taq, reservations for backward castes, LGBT s, po itical agitation, rallies.
5.Our country as any other 3rd world ones are infested with corrupt po iticians and bureaucrats.
6.We have inequal distribution of wealth. The poor live below poverty level. There are problems of poverty, unemployment, under employment and infrastructure like road, health etc. We do have the second largest road network in the world, but only 61% is paved, so there is a lot of room for improvement.
缺点。
1.我们在处理和控制人口增长方面存在问题。在过去的20年里,我们已经着手处理了,但仍要完成许多工作。
2.我们在克什米尔面临主义威胁和战斗。查蒂斯加尔邦还有派分子等。
3.我们存在杀害女婴,强奸,嫁妆,荣誉谋杀,勒索,盗窃,入室抢劫,谋杀等犯罪。
4.我们对种姓制、毫无根据的ysl教令、三重塔拉克、对落后种姓的保留、同性恋者、双性恋者和变性者的权利、鼓动、集会等问题进行了激烈的辩论。
5.我们的国家和其他第三世界国家一样,充斥着的政客和。
6.我们的财富分配不均。穷人生活在贫困线以下。存在贫困、失业、就业不足以及道路、卫生等基础设施问题。我们是世界上第二大公路网,但只有61%的道路铺设好了路面,还有很大的改进空间。
译文来源:三泰虎 http://www.santaihu.com/48775.html 译者:Joyceliu
Now that I have given you the cons, it's time to list down the pros.
1.Whatever your re gion is. Whatever you skin tone is. What ever your caste/creed/ethnicity is. No one here is trying to kill you, maul you or end your civilization.
2.No one is forcing a brand of nationalism or a certain interpretation of any re gion down your throat.
3.We are secular. Our country has Hindus, Mus ms,Chr tians, Sikhs, Buddhists, Jains, Zoroastrians and Jews among others. These re gions have been living together since centuries if not a whole millennium. We have the largest population of Hindus, Sikhs, Zoroastrians and Baha'i population in the world
4.We are the world's most populous de acy . We hold national, state, and municipal/Panchayat ions. Even our most disturbed state has a 64% voting percentage.
5.Our population is 1.3 billion. We have 22 offi al languages, 122 major languages and 1599 other languages, 29 states, 7 union territories. We have seven agglomerations with popuation of 53 million or more.
6.Our economy is the 7th largest by nominal GDP, 3rd by PPP.
7.We are a regional power. A nuclear power, the third largest army in the world. We have cordial foreign relations and trade relations with most of the nations in the world.
8.Our IT and pharmaceuticals are the fastest emerging ones. We have the fastest growing telecom and the 2nd fastest growing automotive industry.
9.Culturally we are the most diverse country on the planet with history spanning over 5000 years, literature spanning 4000 years, a movie industry that produces most watched cinema in the world, a cuisine that is loved around the world for it's diversity.
我已经列出了缺点,现在来说说优点吧。
1.不管你的是什么。不管你是什么肤色。你的种姓//种族是什么。这里没有人会杀害你,伤害你或结束你的文明。
2.没有人强迫你接受某种民族主义或某种的某种解释。
3.我们都是世俗的。印度有印度教徒、、基督徒、锡克教徒、徒、耆那教徒、琐罗亚斯德教徒和犹太人等。这些已经共存了几个世纪,甚至上千年。我们有世界上最多的印度教徒、锡克教徒、琐罗亚斯德教徒和巴哈伊教徒
4.我们是世界上人口最多的国家。我们举行全国、各邦和市/村务委员会。即使是我们最混乱的邦的投票率也达到64%。
5.我们有13亿人口。我们有22种官方语言,122种主要语言和1599种其他语言,29个邦,7个联邦区。人口超过5300万的聚集地区有7个之多。
6.按名义国内生产总值计算,我国经济排名第七,按购买力平价计算,我国经济排名第三。
7.我们是一个区域大国。一个核国家,世界第三大军队国。我们与世界上大多数国家都有着友好的外交关系和贸易关系。
8.我们的IT和制药业是发展最快的两个行业。我们有增长最快的电信和第二快的汽车工业。
9.文化上,我们是这个星球上最多样化的国家,有着5000多年的历史,4000年的文学历史,我们的电影产业拍摄出了世界上最受欢迎的电影,印度美食因其多样性而受到全世界的喜爱。
In less than 70 years after independence a country this huge that inherited a feeble economy, wasn't self sufficient on food, low on foreign reserve, a nation that suffered world wars, famines, a bloody partition and had a leadership without any prior experience of governance has formed a secular republic, sustained de acy , preserved it's sovereignty, persevered through further hardships, grown through socialism, and as it's economy matured it opened up, scaled up and have become a self sufficient, formidable economy with throbbing sectors. There is no country on the face of earth that has sustained such diversity to begin with after hundreds of years of colonial exploitation.
As I mentioned, we are in no way perfect. We are a long way from achieving our goals, but is India a bad country?
well, now that you have read this answer.. decide.
在独立后的不到70年时间里,一个如此庞大的国家继承了虚弱的经济,粮食无法自给自足,外汇储备不足,这么一个饱受世界大战、饥荒、血腥分治和领导层没有任何治理经验的国家,已经形成了一个世俗的共和国,一个持续的,维护国家主权,艰苦奋斗,发展,经济发展成熟,对外开放、规模扩大,自给自足、强大的经济体,各个行业活力四射。地球上没有哪个国家在经历了数百年的殖民剥削之后,还能一直保持这种多样性。
正如我所提到的,我们绝不是完美的。我们离实现目标还有很长一段路要走,但印度是一个糟糕的国家吗?
好了,既然你已经阅读了我的回答…你自己判断吧。
Charles Lindsay Griffin, former GS-05 to GS-09 at U.S. Army (1972-1979)
I had to laugh at a couple of the answers. "Poisoning food with spices."
I hope no one would say that, despite its progress, India has no problems. It does need to clamp down on pollution and traffic. It needs to do something about the vast amount of waste that is being created.
However India is truly one of the most fascinating places on the earth. Its history and re gious ideas are both deep and significant to the rest of the world.
True, India has tried to kill me each of the three times I have visited, since many westerners do not have the natural immunization that growing up in India provides to those who survive childhood. But I love it anyway.
I love the people. I love the food (no matter how it treats my stomach), I love the history, the great sights, the wildlife, the mountains. It is a land of many kinds of poetry and poets, of artisans and artists. It is endlessly variable and full of surprises.
Yes, it has poverty and squalor. This seem hard to eradicate. It can be done, just visit Nawanshahr district in Punjab to see that cleanliness can be maintained with the guidance.
Anyone born elsewhere should go to India at least once in their life. Stay long enough to absorb the culture of just one place.
我对其中的几个答复感到好笑。"用香料污染食物。"
我希望没有人会说,尽管取得了进步,但印度没有任何问题。它确实需要控制污染和交通。它需要对正在产生的大量垃圾采取行动。
然而,印度确实是地球上最迷人的地方之一。它的历史和思想对世界其他地方来说既深刻又重要。
没错,我去过三次印度,每次让我神魂颠倒,因为许多西方人无法像在印度长大的人那样,对那些活过童年的人进行自然免疫。但我还是喜欢它。
我爱这里的人。我爱这里的食物,我爱这里的历史,伟大的景色,野生动物,山脉。这是一个充满了各种诗歌和诗人、工匠和艺术家的地方。它变化无穷,充满惊喜。
是的,它贫穷又肮脏。这似乎很难根除。但这是可以解决的,只要去旁遮普邦的纳万沙赫尔区看看,在正确的指导下,清洁是可以保持的。
任何在国外出生的人一生中都应该至少去一次印度。待久一点来细细体会一个地方的文化。
Vivek Dahiya, I am a proud Indian
Yes, it is a bad country.
Listen, India has never waged a war ag inst a country. How pathetic is that? It has never shown its masculinity like , Pakistan and many others had done.
India has won independence based on a non-violence movement started by a lawyer called MK Gandhi. What a shame? Wng independence without a war? It's like no balls to fight, ?
India has never said no to an invading country to come here and loot them for over 1000 years by the likes of Mughals, British and many more. What a shame? They never revolted.
India has sent many satellites and became one of the chosen countries in the world to successfully sent a mission to Mars in its first attempt. What rubbish, they must have bluffed to the whole world!
India has become the fastest growing economies in the world in only 70 years of its independence. What? It's a sham. Nobody has done it and this must be a lie perpetrated by India.
India has never got a permanent seat in the UN security council due to and some more nations propaganda ag inst them. Still India manages to be the safest and most growing nations in the world. This is an absolute lie. No propaganda ag inst India. They just don't deserve it, ?
And yet, India is termed as one of the best countries in the world. Of course, it has also its share of bad stuff like co ption and what not. But, recently Prime Minister Modi is trying to change all that. Some people won't like that to happen. What a shame,
是的,这是一个糟糕的国家。
听着,印度从来没有对一个国家发动过战争。这有多可悲?它从未像、巴基斯坦和其他许多国家那样显露出铁血男儿的气概。
印度通过一场非运动赢得了独立,这场运动是由一位名叫MK Gandhi的律师发起的。太丢脸了?不通过战争就赢得独立?就像没胆子打仗一样,对吧?
印度也从来没有对一个入侵的国家说不,他们被莫卧儿人、英国人等掠夺了1000多年。太耻辱了吧?他们从没想过抗争。
印度已经发射了许多卫星,成为世界上首批成功发射火星任务的国家之一。真是胡说八道,他们一定是在全世界面前吹牛!
印度独立仅70年就成为世界上增长最快的经济体。什么鬼?这就是一个骗局。没有人这样做过,这肯定是印度的谎言。
由于和其他一些国家的阴谋,印度没能获得联合国安理会的常任理事国席位。然而,印度仍然是世界上最安全、增长最快的国家。这绝对是个谎言。没有针对印度的阴谋。他们根本不配,对吧?
然而,印度被称为世界上最好的国家之一。当然,它也有之类的问题。但是,最近莫迪总理试图改变这一切。有些人不希望这样的事情发生。是在让人害臊,对吧。
Aria Diehl
India isn't a bad country at all. It's just been screwed over by history repeatedly.
Indian civilization has been rather geographically blessed. It's in a very fertile yet somewhat isolated place.
The real time India started getting screwed over was the Is mic raids and invasions. The Is mic conquest introduced a lot of repressive ideas into society that would stain India till this day. This is where many of the bad cultural practices like sati and strict caste sy em began to take root. Over this time India would continue to decline in world GDP share but still pull more than its own weight.
The real problems started with the British. When the British took over India they basically made Indians a sl ve race. And transported them around the world to do ch labour. They also diminished India's wealth and culture. This leads to India's modern poverty and dirt problems.
So a lot of the bad things about India ( pollution, poverty, disrespect for women, etc). Can really be attributed to outside influences on the subcontinent rather than India and its culture itself.
So India isn't such a bad place. The crime isn't as bad as TV and media portray it isn't as terrible and broken and unpleasant as shown on the media. India has a lot of beautiful places and nice people.
India has just gone through a lot of unfortunate situations that have led to many bad problems it has to go through now.
印度根本不是一个糟糕的国家。它只是被历史反复地扭曲了。
印度文明在地理上一直很幸运。这是一个非常肥沃但有点与世隔绝的地方。
印度真正开始出问题,是始于ysl的袭击和入侵。ysl的征服给印度社会带来了许多性的思想,直到今天还玷污着印度。这是许多不良的文化俗,如严格的种姓制。在此期间,印度在世界GDP中所占的比重持续下降。
真正的问题始于英国。当英国人占领印度时,他们基本上把印度人变成了种族。运送他们到世界各地去做廉价劳动力。他们还削弱了印度的财富和文化。这导致了印度现代的贫困和肮脏问题。
所以印度有很多不好的方面(污染、贫穷、不尊重妇女等等)。可以归因于外界对印度次大陆的影响,而不是印度及其文化本身。
所以印度并不是一个糟糕的地方。犯罪并不像电视和媒体所描述的那样糟糕,也不像媒体所描述的那样可怕、破碎、令人不快。印度有很多美丽的地方和善良的人民。
印度刚刚经历了很多不幸的情况,导致了很多糟糕的问题,它现在必须克服。
Chander Kanta Gariyali, works at Indian Administrative Service Officers
India is the most wonderful country, it is zing, it is great and I love it. I will never leave it and I would like to die here but I can also say why it is bad:
1.it is over populated
2.It is overcrowded
3.It's pollution levels are high
4.It's roads are always traffick jammed
5.The teaching at the go nment schools is dismal and in tribal schools 75% teachers missing
6.It's rural health services are an eyewash with most of the doctors and nurses paying occasional visits
7.It has pockets of extreme poverty
8.It has highest unemployment rate
9.It's resources are not uninformally distributed
10.It is ridden with caste, community and the re gious squabbles
It has many po iticians who are not sincere
11.It's public service employees are lethargic hence always looking for speed money
12.It is dirty with people urinating and defecating everywhere
印度是最美妙的国家,它很神奇,很伟大,我喜欢它。我永远不会离开它,我想在这里终老,但我也会说说她不好的地方:
1.人口过剩
2.拥挤
3.污染水平很高
4.交通堵塞
5.政府学校的教学质量很差,部落学校75%的教师缺失
6.农村卫生服务就是个表面文章,大多数医生和护士只会偶尔出诊
7.它有极度贫困的地区
8.失业率最高
9.资源分配不合理
10.充斥着种姓、社区和纷争
有许多虚伪的家
11.公共服务人员都无精打采,总是想着赚快钱。
12.肮脏,人们到处大小便
Sommer Shiels, Director/Producer at Curate Media Group (2018-present)
Not at all! In fact, its my number one! People keep asking me these questions, when clearly I adore India.
It's really a shame that a few isolated in dents really give people that have never visited a place the wrong impression.
I thought I had seen the world. I had traveled to more than 50 countries and walked through more than 100 cities in my 31 years. I didn't know why I waited so long to travel to India. India had shown me that I had seen nothing. I knew nothing.
This thought may seem daunting to some, not to me, to me this thought was comforting. I had previously thought the world to be a very small place. India had shown, a seasoned and experienced traveler, that the world was a huge place and we are incredibly small.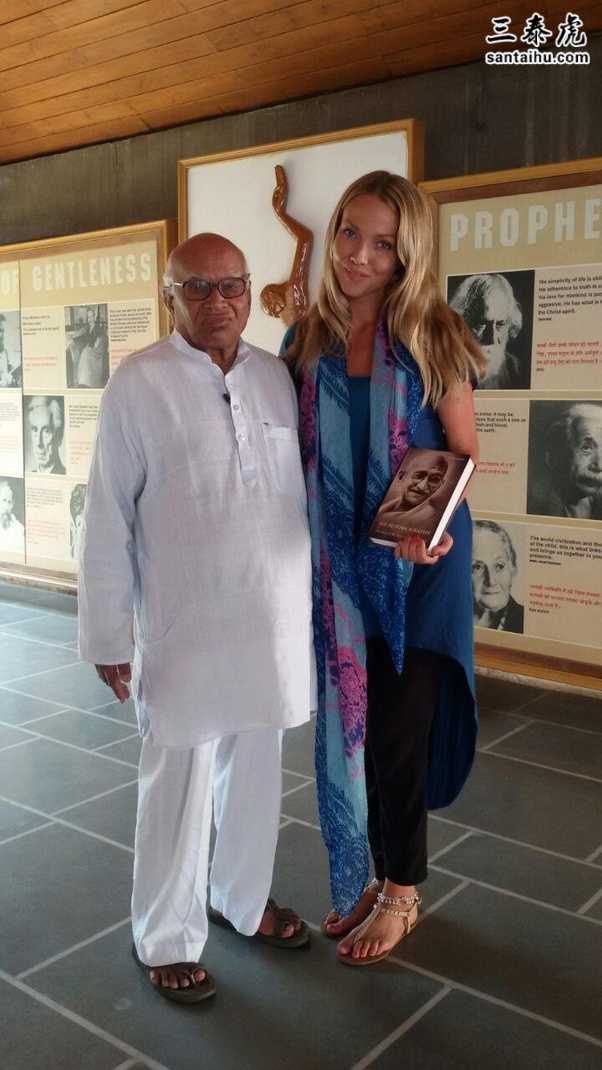 一点也不!事实上,她在我心目中是No. 1,当我说我喜爱印度的时候,人们总是问我这些问题。
有些孤立的事件真的会给从未去过一个地方的人留下错误的印象,这真的很遗憾。
我以为我已经算见过世面的人了。在我31年的人生中,我游历了50多个国家,走过了100多个城市。我不知道为什么等了这么久才去印度旅行。印度让我意识到我之前见过的都不算啥。我简直一无所知。
这个想法可能让一些人感到畏惧,但对我来说不是的,这个想法是令人欣慰的。我以前认为世界是一个非常小的地方。作为一个经验丰富的旅行者,印度向我们展示了,世界是一个巨大的地方,而我们是如此的渺小。
Jivrajsingh Sandhu, Bharat is my motherland. Proud of being a Bhartiya.
We as a culture has always tried to move beyond the materialistic world, so while the modern world is gaga over the latest gizmos and gadgets, our rishis or the ancient scientists chose to deliberate on what happens after death. The concept of life and death - rather life after death and how to make death a celebration is well enunciated in our epics, culture and theology.
India is a bad country for anybody who wants to keep away from spirituality, who wants to prome vanity, enmity and violence. The environment is not conducive to divisive forces. People here are taught to worship nature as GOD and live in utmost harmony. So any tendency which tries to create rift between people or categories stand to lose out ultimately - for this nation thrives on Satyamev Jayte - the eternal moto.
Country is bad for selfish people for it promes service before self, giving back to society and restricting the enjoyment of wordly pleasures to a specific phase of life - after enjoying everything, it prepares people to learn how to detach and move out with grace.
作为一种文化,我们总是试图超越物质世界,因此,当现代世界痴迷于最新的小发明和小玩意时,我们的圣人和古代科学家却在深思,人死后会发生什么。生与死的概念—更确切地说,是死后的生命,以及如何让死亡成为一种庆典—这在我们的史诗、文化和神学中都得到了很好的阐述。
对于任何想要远离灵性、想要宣扬虚荣心、敌意和的人来说,印度都是一个糟糕的国家。这里的人们从小就被教导要把大自然当作上帝来崇拜,生活在最和谐的环境中。因此,任何试图在人或种姓之间制造裂痕的想法,最终都将失败—因为这个国家的繁荣有赖于永恒的格言——萨蒂亚梅夫•杰特。
国家对自私的人来说不是什么好事,因为它提倡先付出后自我,回馈社会,把世俗的享乐限制在一个特定的人生阶段—在享受一切之后,它让人们学会如何优雅地超然世外。