I am an Indian, and I don't understand when people say "I am proud to be Indian. India is the greatest country." What exactly is it that you are proud of?
我是印度人,我不理解人们为何要说"我为自己是印度人而自豪"。印度是最伟大的国家。"你究竟因为什么而自豪?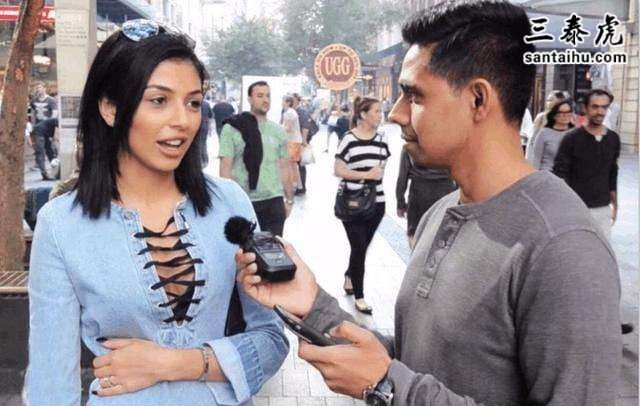 以下是Quora读者的评论:
Asheesh Gupta, Indian
You are spot on..
First, let me tell you.. of all the people whom you hear saying "I am proud of being Indian, I am proud of India, I am lucky to be born in India.... " they come from 4 categories.
1.They think it is cool to say that, as they heard someone famous say that and they think it is to say that even if they are not actually proud of but they still say it because as it is commonly said, "one should be proud of what he or she is" (even if you do not know what are you to be proud of).
2.Those who are actually insecure or say ashamed of being one so to hide or cover it they would say "I am proud of being.. or I am proud of this or that
Cat 2 people are still better off than 1, as 1s are simply jerks and they don't know shit.
你说的完全正确。
首先,让我告诉你…你听到的说"我为自己是印度人而自豪,我为印度而自豪,我很幸运出生在印度……"的人,可以归为4个类别。
1.他们认为这么说很酷,他们听到有名的人这么说,于是觉得这么说是对的,即使他们并不是真的感到自豪,但他们仍然会因为别人都这么说而跟着说,"每个人都应该因为自己而自豪"(即使你不知道自己有什么值得自豪)。
2.那些没有安全感的人,或者因自己是同性恋而感到羞愧的人,会说"我为自己是同性恋而自豪"。或者我为这个或那个事感到自豪。
第2类人比第1类要好,因为第1类人其实啥都不懂。
3.Those who actually think India is the Greatest Country in the World as that is what they hear or are taught all the time since childhood. However once they start reading around and seeing things they will gradually go to Cat 2.
4.Those who genuinely think or I would use the word, 'know' that India is great in some places and bad in some. She is doing better than most in some fields and worse than most in some. She is best in some and worst in some.
3.那些认为印度是世界上最伟大的国家的人,因为他们从小听着这种说法长大。但只要他们开始阅读,增长了见识,他们就会逐渐变成第二类。
4.那些真正认为或者我觉得可以用"了解"这个词来形容的人,他们知道印度在某些方面很好,在某些方面很差。她在某些领域比大多数人做得好,在某些领域不如大多数人。她在某些方面是最好的,在某些方面是最差的。
译文来源:三泰虎 http://www.santaihu.com/48727.html 译者:Joyceliu
So... to answer your specific question.. first,, India is not the greatest country in the world, not even by a long long shot... period.
However,, now how to feel proud of India or being Indian. I am not going to give you links or show news of ISRO , or great Indian scientist to make you feel proud as every country has her own achievements.
Also if you think just by being in India you can decide that you should be proud of her or not, is insufficient.
You need to travel. Simple googling, or watching youtube will not help you. I am not saying that is impossible but difficult as you will only google on the subjects you feel like India to be compared with.
So travel, study, job abroad and then you will know are you suppose to be proud of, despise India or stop looking just from a Black or White perspective.
所以…回答你的具体问题…首先,印度不是世界上最伟大的国家,句号。
但现在怎么为印度或身为印度人感到自豪呢。我不想甩链接或找出ISRO的新闻,或伟大的印度科学家的新闻来让你感到自豪,因为每个国家都有自己的成就。
如果你只因为身处印度而决定是否为她感到骄傲,这也是不够充分的。
你需要四处游历。光谷歌搜索或观看youtube对你没有帮助。我并不是说这是绝无可能的,而是说这很难,你只会搜索你认为可以与印度相比的话题。
所以去国外旅行,学,工作,你就会知道你要不要为印度感到自豪,或感到鄙夷,看问题不要非黑即白。
Bharatu, Software Junkie
I am proud to be Indian , because India was the birthplace of Hinduism and free thinking !
Hinduism is the only de ratic re gion/tradition that had evolved much before the other abrahmic re gions of the west. It gives distinct clear type of reasoning and questioning , which is prohibited in other re gions.
You can even call Hinduism as a way of life , a way of moral code and deep spiritual thinking , that can give endless knowledge and thinking , trying to answer without the bounds that tie down other re gions.
Being a hindu , you can question the vedas , you can question the holy books , you can question anything !
If Americans have money , why do they flock to India in droves to spend time with gurujis ?
The tragedy of the hour is , we Indians ourself don't know the vast spiritual wealth we possess. No other country in world can produce a Gandhi or Swami Vivekananda !
Proud to be of this country !!
我为自己身为印度人而自豪,因为印度是印度教和自由思想的发源地!
印度教是唯一一个比西方发展得更早的/传统。它提出了清晰的推理和质疑,这是其他所禁止的。
你甚至可以把印度教称为一种生活方式,一种道德准则和深刻的精神思考的方式,它可以提供无穷无尽的知识和思考,试图摆脱束缚其他的束缚。
作为一个印度人,你可以质疑吠陀,你可以质疑圣书,你可以质疑任何事情!
如果美国人有钱,为什么成群结队地涌向印度,与大师们共度时光?
现在的悲剧是,我们印度人自己不知道我们拥有的巨大的精神财富。世界上没有其他国家能诞生甘地或斯瓦米·维韦卡南达!
我为自己属于这个国家感到自豪!!
Swaroop Shankar, lived in India
How about this! Would you feel proud if your son got a noble prize? Would you feel proud if your best friend became the presi nt? Would you feel proud if your village exported the world's best kind of mangoes?
If your answer is yes, then you would have also felt something when we won the Kargil war, when India won the world cup, when we sent an unmanned aircraft to Mars. That feeling is pride.
You don't have to physically or directly involved in any decision making which resulted to an achievement. If you have the slightest relation, you feel proud. Taking credit and feeling proud are two different things.
However, if your answer is no, you need to find something to feel proud about just the way you found a something to not feel proud about.
Feel proud that a country which you are part of has recorded Zero Polio cases this year. Feel proud that we successfully pulled off the biggest de ratic ion (6 times the size of the 2nd biggest) this year. Feel proud that our spacecraft will land on the moon later this year. Feel proud that we will be running the biggest food security program in the world pretty soon.
You became a part of the effort when you started paying your taxes. You own these achievements from the moment you ved in the ions
想想这个,如果你的儿子得了诺贝尔奖,你会感到自豪吗?如果你最好的朋友成了总统,你会感到自豪吗?如果你的村庄出口世界上最好的芒果,你会感到自豪吗?
如果你的答案是肯定的,那么当我们赢得卡吉尔战争,当印度赢得世界杯,当我们向火星发射无人驾驶飞机时,你也会有所感受。这种感觉就是自豪。
你无需亲自或直接参与任何带来伟大成就的决策。如果你有那么一点点关系,你就会感到自豪。邀功和自豪是两回事。
然而,如果你的答案是否定的,那么你需要找一些让你感到自豪的东西,就像那些你认为不值得自豪的东西一样。
为你们所在的国家今年没有出现脊髓灰质炎病例感到自豪。我们为今年成功地举行了规模最大的(比第二大的规模大6倍)而感到自豪。我们的宇宙飞船将于今年晚些时候在月球着陆,我感到很自豪。我们将很快实施世界上最大的粮食安全计划,对此我们感到自豪。
当你开始纳税时,你成为了这种努力的一部分。从你在中投票的那一刻起,你就拥有了这些成就。
Kaushik Chokshi, lived in India
What you are pointing out with your question is the annoying Indian cultural habit of not being able to accept criticism, individually and and as a group. This often shows up as disportionate trumpeting of how great India or Indians are or were in certain areas (for example, the very silly question if Indians are more intelligent than Americans). Indians can tend to be ethno-centric (that is, the attitude that "what I know and am familiar with is always better"). This need for validation is rather immature and offputting.
India is a great country and there is much to be proud of. But it is not goint to get to be among the greatest nations or cultures if she or her people are not able to honestly self-examine, and accept the many areas where she can improve. A sense of humor in in self-criticism is an important part of being great.
你的问题所指出的是印度文化惯中令人讨厌的部分,即无法接受批评,无论是个人的还是集体的。这经常表现为对印度或印度人总吹嘘自己在某些领域有多么伟大(例如,印度人是否比美国人更聪明这个非常愚蠢的问题)。印度人可能倾向于以种族为中心(也就是说,"我所知道和熟悉的总是更好"的态度)。这是相当不成熟和令人不快的现象。
印度是一个伟大的国家,有很多值得骄傲的地方。但是,如果她或她的人民不能诚实地自我反省,并接受她有待改进的许多方面,她就不可能跻身于最伟大的国家或文化之列。自我批评中的幽默感是伟大之所以伟大的重要组成部分。
Tom Thomas, Someone with good taste in history
I am from India, from one of its southern states. India's ancient culture may be one of the greatest of all civilizations. The books, especially the upanishads, vedas, and scriptures contain a great collection of knowledge. As they say, the ancient set of Indian knowledge might have developed as bigger as the modern day scientific advancement achieved by the Europeans.
But sadly, the present day Indians, the so called descendents of the great parents are just vociferous when they are to talk about India's modern day scientific and economic growth. They just try to find reason-less answers and pseudo-scientific justifications when their age old rituals and traditions face criticism. In short, I feel the present generation does not deserve such a great ancestry of the Vedic age
我来自印度,来自印度南部的一个邦。印度的古代文化可能是所有文明中最伟大的文明之一。印度古籍,尤其是《奥义书》、《吠陀经》和《真经》包含了大量的知识。正如他们所说,古印度知识的发达程度可能与现代欧洲人取得的科学进步一样大。
但可悲的是,今天的印度人在谈论印度现代科学和经济增长时,总是吵吵闹闹。当他们古老的仪式和传统面临批评时,他们只是试图找到没有根据的答案和伪科学的理由。简而言之,我觉得现在这代人不配说自己是吠陀时代伟大祖先的后代。
Samina Hossain
According to me only one word is sufficient to answer your question. Patriotism.
Patriotism basically means love for one's country. And pride more often than not stems from love. You cant be proud of something you don't love and and it is very difficult to love something you are not proud of.
When you love something or someone, you love it not only for its good, you love it despite its bad.
So maybe India is not as great as it used to be or maybe it is. It doesn't really matter in the eyes of someone who loves it.
People who say they are proud to be Indian or that they are proud of India say so because they love India.
One might wonder about the reason for this love, well, it is primarily the same reason one loves their mother. Because your born to it.
据我所知,一个词就足以回答你的问题。爱国主义。
爱国主义基本上就是对国家的爱。自豪多半源于爱。你不能对你不喜欢的东西产生自豪感,而且很难爱上你不喜欢的东西。
当你喜爱某物或某人时,你不仅因为它的优点而爱它,还因为它的缺点而爱它。
也许印度不像以前那么伟大了,也许是。但在爱它的人眼里,这并不重要。
那些说他们因自己身为印度人而自豪或为印度人而自豪的人这么说,是因为他们爱印度。
人们可能想知道这种爱的原因,嗯,这也是人们爱自己母亲的原因。因为这是你与生俱来的情感。
Chaitanya Vardhan Reddy, Forever Student, Half-Medic
I like being rational. But irony is that my rationality paradocally and continuously questions my rationality. So in attempt of being at my best rational self, I have following reasons.
1.Anything that helps sustenance deserves respect.
2.Superlatives are the baddest adjectives. Their usage in most cases is to emphasise the oion expressed therewith, but do not have any substantia.
3.Oions, in my oion are the things that least matter in the real world, but they just help setting up the psychological environment our ID,PSYCH,EGO and SUPEREGO dwell in.
4.A murderer's son would still love his dad and say his dad is the greatest dad as long as his dad is good to him . This doesn't make him the best person. On the other side of the discussion, his dad might have murdered a goon trying to kill an old lady, thus disrupting the whole argument.
" Perspectives aren't rational, but, Interpretations are"
我喜欢理性。但具有讽刺意味的是,我的理性自相矛盾地不断质疑我的理性。因此,为了保持最佳的理性自我,我有以下几点理由。
1.任何能维持生计的东西都值得尊重。
2.最高级是最糟糕的形容词。它们在大多数情况下是强调用它们传达的意见,但没有任何实质意义。
3.在我看来,观点是在现实世界中最不重要的东西,它们只是帮助我们建立了本我、精神、自我和超我的心理环境。
4.杀人犯的儿子依然会爱他的父亲,只要杀人犯对儿子好,儿子就会说他的父亲是最伟大的父亲。这并不能使他成为最佳人选。而另一方,他的父亲可能杀的是一个试图谋杀老太太的徒,从而打乱了整个争论。
观点是不理性的,但是解读是理性的。
Shrabani Sarkar Baksi, works at Self-Employment
Yes we are proud to be Indian .There is nothing specific in compare to other developed countries.Yes we do have rich culture and heritage and of course family life which is missing in other countries.There is only man and woman relation up there and family life is totally ruptured.
是的,我们为自己是印度人而感到自豪。是的,我们有丰富的文化遗产,当然还有其他国家所缺的家庭生活。其他国家只有男人和女人的关系,家庭生活完全破裂了。
Swarup Somanna, studied at Air Force School Hebbal
Many people feel proud because India has achieved something and something.Ok, India sent an unmanned spacecraft to mars, what about this- most of the brilliant minds of India join NASA, Why?? India still can't afford to encourage and provide enough facilities to do research work. Proud of that?? You will find more examples like this.
We can only develop our country and bring it to the top only when we stop barking that we are proud and actually work towards develo our country and then tell we are proud to be Indians when India has become a developed country. This is the attitude we Indians must have to bring our country forward
许多人感到自豪,是因为印度确实取得了一些成就。印度向火星发射了一艘无人驾驶宇宙飞船,那对这个事实怎么看呢—印度多数才华横溢的人都加入了美国宇航局,为什么?印度仍然无力支持和提供足够的设施来开展研究工作。自豪?这样的例子还有许多。
只有当我们不再整天嚷嚷我们自豪,而是脚踏实地为我们国家的发展作出努力时,我们才能将我们的国家带向顶峰。当印度成为一个发达国家时,我们才会说我们为自己身为印度人感到骄傲。这是我们印度人带领国家进步的态度。
Rahul Sharma, MA Po itical Science (M Fan), Treneur, Crypto Guy!!
Dear Mr. Whoever,
In your humble oion you say india was in the past a country to be proud about.
I wanna answer you by questioning you because I'm from Haryana.
1.Why do you think india had a glorious past?
2.What makes you think we must be proud of ancient india?
3.When you talk about the old, to be proud of india, what era are you referring to?
4.And finally, why are you not proud of India now? What prevents you from it? What is wrong with my country and if there is anything wrong who should correct it??
亲爱的看官,
在你看来,你说印度过去曾是一个值得骄傲的国家。
我想通过提问来回答你,因为我来自哈里亚纳邦。
1.你为什么认为印度有辉煌的历史?
2.你凭什么认为我们一定为古印度感到自豪?
3.当你说到为印度感到自豪的古代时,你指的是哪个时代?
4.最后,为什么你现在不为印度感到自豪了?是什么阻止了你?我的国家出了什么问题,如果有什么问题,该由谁来纠正?
Ekaf, life have plans for you . Playing my part .
Consider it like this .There is a poor family ag inst all odds the son/daughter of that family is able to score 60% in his/her high school board exam . The family is proud of this achivement .Similarly being a develo nation and country where poverty is high every achivement makes me proud .Not considering the past or the culture things that the OP decided to neglect.
India is not great But it is not the worst . We should be proud of our history work hard in the present so that in future our people cant ask this question on quora : )
可以这样想:在某个贫穷的家庭,尽管困难重重,家里的孩子在高中毕业考试中却能得60%的分数。同样,作为一个发展家和一个高度贫困的国家,每一项成就都让我感到自豪。
印度并不伟大,但也不是最糟糕的。我们应该为我们的历史感到自豪,在当下努力工作,这样将来我们的人民就不会继续在quora上提出这个问题了。
Mounika Pochampally, studied at JNTU College of Engineering, Hyderabad
Yes.. I'm very proud to be an Indian.
Not only because of the usual reasons, but
1.I'm very proud of the fact that we never dropped atom bombs on any country.
2.I don't think we invented something like "White man's burden"
3.In spite of the era of developed countries, we are able to make our points. (Bali Summit)
是的. .作为一个印度人,我很自豪。
不仅因为普遍的原因,而且还因为:
1.我为我们从未向任何国家投下原子弹而感到骄傲。
2.我不认为我们发明了"白人的负担"这样的东西。
3.尽管现在是发达国家的时代,我们仍然能够提出我们的观点。(巴厘岛峰会)