View: What India should do to improve infrastructure
观点:印度应该做什么来改善基础设施
The recent news that India plans to open 100 new airports by 2024 is both ambitious and commendable. That said, large-scale infrastructure push whether in airports or any other sector will have to overcome challenges that are being faced across the infrastructure horizon in India. More importantly, common pitfalls such as retroactive contract changes must be avoided in the process of infrastructure creation.
It needs to be underscored that the challenges that Indian infrastructure must overcome are neither new nor exclusive to India. But, a re-examination of the problems is critical to further looking for solutions that can exacerbate infrastructure creation.
Firstly, issues around contract enforcement such as Power Purchase Agreements (PPAs) must be reduced to the minimum. Litigations resulting from retroactive changes in contracts that have been signed years back seriously affect the capacity of the infrastructure sector to attract the required capital. The recent problems that renewable energy companies in Andhra Pradesh have faced once again bring to the fore the issues around contract enforcement in India.
最近有消息称,印度计划在2024年之前开放100个新机场,这个计划雄心勃勃,值得称赞。但是大规模的基础设施建设,无论是机场还是其他领域,都必须克服印度基础设施领域面临的挑战。更重要的是,在基础设施建设过程中,必须避免一些常见的陷阱,比如有追溯力的合同变更条款。
需要强调的是,印度基础设施必须克服的挑战既不是新鲜事儿,也不是印度独有的。但是,重新审视这些问题对于进一步寻找可能加剧基础设施建设的解决方案至关重要。
首先,有关合同执行的问题,如电力购买协议(PPAs),必须减少到最低限度。多年前签订的合同发生追溯性变化而引起的诉讼严重影响了基础设施部门募集所需资金的能力。最近安得拉邦的可再生能源公司面临的问题再一次把印度合同执行的问题带到了风头浪尖上。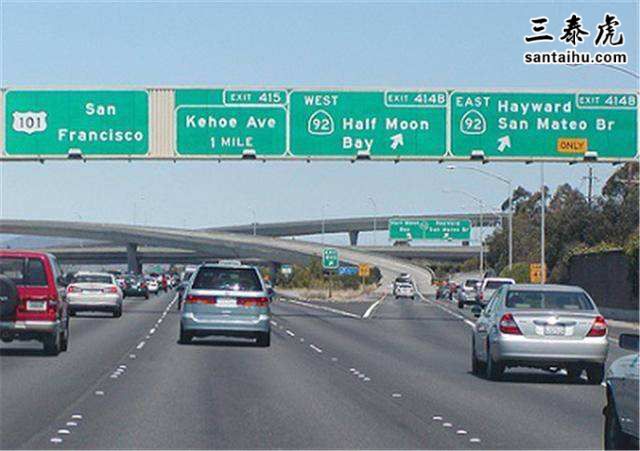 While litigations in business in general, especially in complex infrastructure projects, is a concomitant of normal proceedings, the revision of existing PPAs that were assigned via open auctions creates serious impediments for capital sourcing for Indian infrastructure. Not only are such issues negative for the existing investors in the projects, but also send wrong signals to prospective investors who are contemplating investments in India. Such contract enforcement issues significantly reduce the "bankability" of infrastructure projects, an outcome that militates the aim of rapid infrastructure creation in India.
Secondly, it is essential for India to ensure that infrastructure and infrastructure-related businesses have ease of access to inputs at appropriate price levels, so that the businesses created can deliver the infrastructure service sustainably and at prices that reflect the real value of the asset.
尽管通常情况下,商业诉讼(尤其是复杂的基础设施项目)是正常诉讼的伴生物,但公开拍卖分配的现行公私合伙制的修订,为印度基础设施的资本来源设置了严重障碍。这些问题不仅对参与项目的现有投资者不利,也向正在考虑在印度投资的潜在投资者发出了错误的信号。此类合同执行问题大大降低了基础设施项目的"可融资性",影响了印度快速创建基础设施的目标。
其次,印度必须确保基础设施和与基础设施相关的企业能够方便地以适当的价格获得投入,以便这些企业能够以反映资产真实价值的价格持续提供基础设施服务。
The appropriate input prices for infrastructure requires balancing a multitude of factors such as a fair price for the inputs (such as land), a price that allows a sustainable business, a price that will enable customers access to a service at charges deemed reasonable, profits to the entrepreneurs, sustainable projects especially for lenders and the long-term prospects of the sector. At the least, one must realise that the different objectives cannot all be improved upon concurrently. However, all are critical and, more importantly, in the long-run aggressively pursuing one aim at the cost of the others renders the projects in distress, thereby putting at risk the interest of all stakeholders. Balancing the various objectives will be even more vital going forward as all stakeholders need to get a fair deal.
Thirdly, a renewed focus is needed on the "pricing" of the infrastructure service to the end-user. Once again, the "appropriate level" of user charges will require balancing the interests of the various stakeholders. The "pricing" refers to the toll-road charge, electricity charge, airport user charges etc. While the charges are essential for specific projects to deliver returns, the charges must be sustainable from a long-term perspective and reflect to a large degree the economic value the end-user derives from the usage of the asset. Most importantly, if infrastructure services are intended to be provided free of cost, with significant subsidies or with full user-charges, then the go nment must plan for financing for the project with clarity around what components are to be financed by the budget and what components are to be funded by investors. Determining the appropriate level of user-charges is essential for the financial sustainability of the projects.
基础设施的合适的投入价格需要平衡众多因素。比如合理的投入金额(如土地),让企业有利可图、得以维系的金额,让顾客认为合理的负担得起的价格,让企业家有钱可赚,尤其是让放贷机构可以支撑的项目和该行业的长期前景。至少,人们必须认识到,不同目标不可能同时得到改善。然而,所有这些都很关键,更重要的是,从长远来看,以其他目标为代价积极追求一个目标会使项目陷入困境,从而使所有利益相关者的利益处于危险之中。所有利益相关者都需要得到公平的交易,平衡各种目标将变得尤为重要。
第三,需要重新重视向终端用户提供的基础设施服务如何"定价"。同样,对用户的"适当收费"需要平衡各利益相关者的利益。"收费"是指公路通行费、电费、机场使用费等。虽然这些费用对具体项目产生回报是必要的,但这些费用从长期角度看必须是可持续的,并在很大程度上反映最终用户从使用中获得的经济价值。最重要的是,如果基础设施旨在提供免费服务,需要巨额补贴或用户全额付费,那么政府必须为该项目制定融资计划,明确哪些部分将由预算供资,哪些部分将由投资者供资。确定适当的用户收费水平对项目的财务可持续性至关重要。
Essentially, "price" for the infrastructure service rendered is the core value that determines the cashflows of any project. Therefore, a precise evaluation of the risks and issues that the cashflows face is critical for long-term infrastructure creation. For instance, for a toll-road, the toll-tax paid must be evaluated on a variety of benchmarks including but not limited to the convenience of the toll-road relative to alternatives, the long-term sustainability of the toll-charge, a reasonable estimate of toll-charge hikes priced into the future etc. While determining the appropriate level isn't an easy task, a lack of focus on the long-term financial sustainability of projects runs the risk of rendering projects to suffer once the asset is operational.
Most importantly, it is vital to note that contract enforcement, right price of infrastructure inputs and the appropriate user charges are all intertwined and contribute significantly towards the availability of financing and rapid infrastructure creation. The eventual aim is to create bankable infrastructure projects that can financially sustain themselves over the life of the asset to create value for all stakeholders involved.
本质上,基础设施服务的"价格"是决定项目现金流的核心。因此,对现金流面临的风险和问题进行准确的评估,对于长期的基础设施建设至关重要。例如,就收费公路而言,必须以各种基准来评估所缴付的收费,包括但不限于收费公路相对于其他道路的方便程度、收费的长期可持续性、对未来收费上涨的合理估算等。虽然确定适当的收费标准不是一项简单的任务,但是缺乏对项目的长期财务可持续性的关注,一旦资产开始运作,项目就会面临风险。
最重要的是,必须注意到合同执行、基础设施投入的合理价格和适当的用户收费都是相互作用的,对获得资金和迅速建立基础设施作出重大贡献。我们的最终目标是建设能够在资产生命周期内在财务方面自给自足、可以获得银行贷款的基础设施项目,为所有相关利益相关者创造价值。
网站读者评论:
译文来源:三泰虎 http://www.santaihu.com/48722.html 译者:Joyceliu
外文链接:https://economictimes.indiatimes.com
Anonymous
It is a common culture in Our country .. bid low and get the project first .. then delay the project and ask for hike in the bid value as recurring cost os priced has gone up over the years .
这是我们国家的普遍文化。以低价竞标,先拿下项目。然后推迟项目进度,要求提高投标价格,理由是经常性成本在过去几年里一直在上涨。
Sid Dude
India need to develop it''s debt market for starters. India need to fetch very long term investments from sovereign/pension funds across the world. India can''t rely on high cost long/short term borrowings from Indian banks to build infrastructure. Money is the biggest problem. Indians prefer to save by investing in precious metal/ real estate and the liquidity isn''t available in banks to support the Infrastructure development.
首先,印度需要发展其债券市场。印度需要从世界各地的主权/养老基金那里获得非常长期的投资。印度不能依赖从印度银行获得的高成本的长期/短期贷款来建设基础设施。钱是最大的问题。印度人更喜欢通过投资贵金属/房地产来储蓄,而银行没有流动资金来支持基础设施的建设。
B. Swadeshi
Issue 5% tax free bonds of Rs 20lac crore of 20 years duration repayable as infrastructural services provided lice electricit, wate, road, railways,telecommunication etc and not by cheque. First year liability Rs 2 lac crore after 1 year reducing to Rs 105000 crore in last year.
发行20年2000亿卢比的5%免税债券,以提供电力、水、公路、铁路、电信等基础设施服务的方式偿还,不用支票。第一年负债2万亿卢比,一年后减少到1.05万亿卢比。
Sid Dude
Who will subscribe to this $300 Billion worth of Bonds? Indians? FIIs who would find this interest rate unattractive?
谁会认购这3000亿美元的债券?印度人吗?谁会觉得这种利率不诱人呢?
Kishore Shivani
MAKE LAND ACQUISITION EASY AND RATIONALISE THE PRICES NO INDUSTRIALIST WANTS TO MEET THE FATE OF TATAS AS IN WEST BENGAL.
让土地收购变得更容易,价格合理化,没有哪个实业家愿意遭受西孟加拉邦塔塔斯的命运。
Sid Dude
Make land acquisition easy how? Would you sell your land to go nment at go nment quoted price for a project?
如何让征地变得容易?你会把你的土地以政府报价卖给政府吗?
Kishore Shivani
LAND AQUISITION IS CRITICAL THE STUPID LOGIC OF LAND PRICING SMALL PARCELS LIKE 500 SQ METRES GETV 10 TIMES THE VALUE OF BIG PARCELS OF 5000SQ MT KNOWING THAT OUR FARMERS ARE CROOKEDLY INNOVATE AND OPPORTUNISTS THEY DIVIDE LARGE PARCELS OF LAND SAY 5000 SQ M INTO 10 SMALL PARCELS OF LAND OF 500SQ MT INTO FAMILY MEMBERS AND RELATIVES INCL DOGS AND COWS AND CLAIM 10 TIMES THE PRICE.THIS FAULTY AND STUPID LAND ACQUISITION PRICING SHOULD BE STOPPED FORTHWITH.
征地至关重要,愚蠢的土地定价逻辑是,500平方米的小块土地价值是5000平方大地块的10倍,我们的农民太狡诈,很有才,还是机会主义者,他们将大地块,比如5000平方米的土地,划分为10个500平米的小地块,以家人和亲属,甚至家中的狗和牛的名义持有,索要10倍的价格。这种错误和愚蠢的土地收购定价规则应该立即停止。
Rewarding India
if infra is boosted, how will feku manage money to buy MP and MLA?
如果提升基础设施,莫迪将如何筹集资金来收买国会议员?
Kishore Shivani
STATES DO NOT PAY DUES TO DISCOMS UNDER GUISE OF PAUCITY OF FUNDS BUT SPLURGE ON LUXURIES LIKE CARS RENOVATION OF BUNGALOWS LOAN WAIVERS TO THE FARMERS MANY OF WHOM ARE RICH FOREIGN TOURS ETC .SUCH A DISGRACE.
国家不会在缺乏资金的幌子下为困难买单,而是会把钱花在华而不实的事情上,比如汽车,翻新平房,豁免农民的贷款,其中很多是富有的外国游客等等。这是太丢人了。
Niki K
make a quality roads first then talk about airports.
先修一条好公路,再谈建设机场的事吧。
Sid Dude
When was the last time you traveled on Highways/expressways?
你最后一次走高速公路是什么时候的事?
Jagdip Vaishnav
India need to invest in infrastructure but economy slow down is mainly because purchasing power of common man is crippled. Better increase wages of employees in organised & unorganized sector. Revise Basic pension of pensioners. Banks have significantly reduced deposit interest rates, it is hard blow upon those who live on Bank interest income. Enhance deposit insurance cover
印度需要投资基础设施,但经济放缓主要是因为普通人的购买力受到削弱。更好地提高有工会和无工会行业员工的工资。修订领取退休金人士的基本退休金。银行纷纷大幅下调存款利率,这对那些靠银行利息收入生活的人是沉重的打击。提高存款保险的保障范围。
Just Another Indian
Why waste money on all these, just dig caves and have fun, that''s where anyway our supreme leader is taking us sooner or later.
为什么要把钱浪费在这些上面,只要挖洞玩就行了,反正我们的最高领袖迟早要带我们去那里。
Ramamohana Kodali
Infrastructure spending, planning and implementation of N.D.A Govt is very imaginative, practical and result orientated. The new Andhrapradesh govt is is cancelling contracts of ongoing projects and going for reverse tendering without reason or rhyme, retrograde step.
国家皿煮联盟政府的基础设施支出、规划和实施是富有想象力,务实,以结果为导向的。新的安得拉邦政府取消了正在进行的项目合同,毫无理由地进行反向招标,这是倒退的一步。
Bipin Kochar
Very good points - the sadly, the culture of wilful default of contractual commitments emanates from Government department and agencies. To address this, the Government must immediately amend the law and require arbitrators and courts to deliver a judgement within 4 months of filing of a case on contractual commitments - further, the persons responsible for the violation of contractual commitments should be banned from working for the Government or a PSU in any role.
观点好——可悲的是,故意不履行合同承诺的文化恰好源自政府部门和机构。为解决这一问题,政府必须立即修改法律,并要求仲裁员和法院在合同承诺案件立案后4个月内作出判决——此外,应禁止违反合同承诺的责任人担任政府或公共事业单位的任何职务。
Shailendra Sharma
It is the final cost of service the infrastructure provides to general public is very high in India .Why it is so ? As all basic amenities such as Land ,Spectrum , Coal , Petroleum , electricity ,Water etc are charged at very high rate .Govt should try to find out ways to reduce these costs .Once these cost are reduced it will spur the wheel of development automatically .considering our population there is no dearth of people who will use these infrastructure facilities .
在印度,基础设施向公众提供服务的最终成本非常高,为什么会这样呢?所有基本设施,如土地、煤炭、石油、电力、供水等的价格非常高。政府应该试着想办法来降低这些成本,一旦这些成本降低,必将刺激发展的车轮滚滚向前。考虑到我们的人口规模,使用这些基础设施的人并不缺乏。
Bikash Gupta
In the year 1947, India''s Infrastructure was much Advanced than China . But why today, India is far behind China ??
1947年,印度的基础设施比中国先进得多。为什么今天的印度远远落后于中国?
Sid Dude
Because we chose to walk on socialist economy path until 1990 until we got bankrupt. China on the other hand started liberalizing it''s economy in 1970-80s. But still all hail the Italian Dynasty - the morons who lacked even the slightest vision but deserved to the ruling class of this country.
因为1990年之前,我们选择的是sh主义经济的道路,直到我们破产。另一方面,中国在1970-80年代开始经济紫游化。但所有人仍然为意大利王朝欢呼——这些白痴一丝远见都没有,却理所应当地成为这个国家的统治阶级。
Realdeshbhakt
Indians are dishonest cheaters,selfish,manipulative and very corrupt by nature.Nothing will happen unless character of people change
印度人是不诚实的骗子,自私,控制欲强,天性贪污附败。除非人的性格发生改变,否则什么也不会发生。
Sid Dude
In Europe/Canada, countries charge as much as 50% income tax but in return they provide almost free education/healthcare/quality of life. Problem with Indians is they want to pay 0 taxes and want to enjoy the world class facilities that too free of cost.
在欧洲/加拿大,国家征收高达50%的所得税,但作为回报,他们提供几乎全部免费的教育/医疗/基本生活条件。印度人的问题是他们不想缴税,却想要免费享受世界一流的设施。
Nuraj Bakshi
if India has to buy Mig/Rafale/Ak47 etc over and over again from developed nations then why infrastructure and roads are built and operated by domestic contractors with inferior quality material due to nexus with politicians? Why can''t there be federal agencies to monitor quality and pricing checks and why India is burning billions and trillions every year and don''t bring in simple technologies that all other developed and even Asian countries like Singapore/Malaysia/Thailand use? How long this co ption will go on for decades? Gandhi/Nehru,/Savarkar/Sardar Patel saved us from British but who will save us from our own corrupt politicians and Babus?
如果印度不得不一遍又一遍地从发达国家购买米格/阵风/Ak47等,那么为什么基础设施和道路要由国内承包商建造和运营,而且由于与政客的关系,这些承包商的材料质量都很差?为什么没有联邦机构来监督质量和价格,为什么印度每年要浪费几十亿甚至上万亿美元,却不引进其他发达国家甚至像新加坡、马来西亚、泰国这样的亚洲国家使用的简单技术?这种附败会持续多久,持续几十年?甘地、尼赫鲁、萨瓦尔卡、萨达尔·帕特尔把我们从英国人手里救了出来,但谁能把我们从我们附败的政客和官老爷们手里救出来呢?
Sid Dude
NHAI does transparent bidding for it''s every project. The whole process is clearly defined and is done online with very limited intervention from Babus. Indian go nment should not run corporations but only do governance. That''s the source of co ption for Babus.
NHAI对每一个项目都进行透明招标。整个过程是明确定义的,是在网上完成的,官老爷的干预非常有限。印度政府不应该经营公司,而应该进行治理。那是官老爷们附败的根源。
Padamnoor Pradeep
We are still in the Roti, Kapada aur Makaan stage thanks to our booming population. Even now we read of social workers arranging second hand clothes and food for the hungry masses. People have to still move from their native places to search for jobs in distant parts of our country. Bonded labour still exists. Nothing much has changed. Only the percentages. Development is there but still leaves lot to be improved.
由于我们人口的迅速增长,我们仍然处于罗地、卡帕达乌尔马坎的阶段。即使是现在,我们也能看到社会工作者为饥饿的群众安排二手衣服和食物。人们不得不背井离乡,来到我们国家的偏远地区找工作。契约劳工的现象仍然存在。什么都没有改变。发展是有的,但仍有许多需要改进的地方。
Hudaf Shaikh
There are only two things that are holding back India from growing at 12 %1. Enforcement of contracts - lakhs of crores of productive capital are stuck in arbitration and court cases - many times forcing weaker companies to collapse and saddling the banks with huge NPAs.2. Labour reforms - Many businesses today need to rapidly scale up and scale down - and hence need to be able adjust workforce size quickly
只有两件事妨碍了印度12%的经济增长速度。合同的执行—数以万计的生产性资本被困在仲裁和法庭案件中—多次迫使较弱的公司倒闭,并让银行背上巨额不良资产。劳动力改革—如今许多企业需要迅速扩大规模和缩小规模—因此需要能够迅速调整劳动力规模。
Ramesh Shah
INDIA SHOULD NOT DO ANYTHING N LET THE WORLD COUNTRIES ECONOMIES DO THE NEEDFUL TO THEIR REQUIREMENTS.....???
印度不应该做任何事情,让世界经济去满足他们的需求。