India loses export incentive case filed by US at WTO
美国在WTO指控印度补贴出口,印度败诉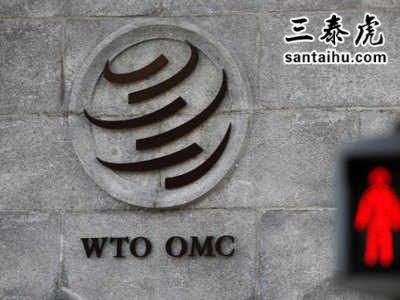 NEW DELHI: India has lost a case filed by the US at the WTO ag inst domestic export incentives as the dispute settlement panel on Thursday concluded that these schemes are inconsistent with the international trade norms.
新德里:美国向世贸组织(WTO)提起一宗针对印度出口激励措施的诉讼,印度败诉。争端解决小组星期四裁定得出结论,认为这些措施与国际贸易准则不符。
With this ruling, India will have to re-work these incentive schemes to comply with the WTO ruling. However, India will appeal ag inst the ruling of WTO's dispute settlement panel, an offi al said.
根据这一裁决,印度将不得不重新制定激励计划,以遵守世贸组织的裁决。然而,一位表示,印度将对世贸组织争端解决小组的裁决提出上诉。
On March 14 last year, the US had dragged India to the WTO's dispute settlement mechanism over New Delhi's export incentive schemes, including Merchandise Exports from India Scheme (MEIS); Export Oriented Units (EOUs) and Export Promotion Capital Goods (EPCG) Scheme; and duty free imports scheme.
去年3月14日,美国就新德里的出口激励计划将印度起诉到世贸组织争端解决小组,这些激励计划包括印度商品出口计划(MEIS)),出口导向型企业(EOU)和促进出口资本货物计划 (EPCG)以及免税进口计划。
The US had alleged that these schemes were harming American companies.
美国称这些损害了美国公司的利益。
The dispute panel in its report has concluded that most of these schemes like EOU, Electronics Hardware Technology Parks Scheme; EPCG, and MEIS are inconsistent with certain provisions of WTO's Agreement on Subsidies and Countervailing Measures.
该争议小组在其报告中裁定,这些计划如EOU、电子硬件技术园区计划、EPCG、MEIS违背了WTO《补贴与反补贴措施协定》的某些规定。
The dispute panel recommended that India should withdraw the prohibited subsidies under DFIS within 90 days from adoption of the report.
该争议小组建议,印度应在报告通过后90天内撤销这些补贴。
印度时报读者的评论:
译文来源:三泰虎 译者:Jessica.Wu
外文:https://timesofindia.indiatimes.com/
Vivek Mahajan • 13 hours ago
Modi will hit back
莫迪会反击的
Ru Acharya • 11 hours ago
How? By having another Howdy Modi ?
怎么反击?再办一次"你好莫迪"集会?
Anjan Kesh• Humara India • 11 hours ago
Feku will hit back only by mouth and bhakts will applaud.
莫迪只会用嘴回击
Modi Manmohan Bhai Bhai• Bharat • 12 hours ago
Can India drag USA to WTO for pressuring India to buy oil not from Iran but from itself?
美国施压不让印度从伊朗买石油,得从美国买,印度能把美国告到WTO吗?
Guy Max• 3rdRockFromTheSun • 6 hours ago
You are kind of clueless. US is not pressuring anyone from buying oil from Iran. US is putting its own embargo on Iranian oil companies. So if you want to do business with Iranian companies, then you won't be able to deal with US companies. That's their own embargo. We have the choice to do business with Iran and lose business with US companies. It's our own choice.
美国没有向任何人施压。美国正在对伊朗石油公司实施禁运。所以如果你想和伊朗公司做生意,你就不能和美国公司做生意。我们可以选择与伊朗做生意,但会失去与美国公司做生意的机会。这取决于我们自己。
Vijay Desikan• USA • 11 hours ago
No, because oil and agricultural produts (for India) are outside of WTO rules.
(对印度而言),石油和农业产品不受WTO规则约束。
Dilip De • 12 hours ago
It is very unfortunate that the gt does not have expert lawyers in International laws, particularly for trade and the country keeps losing cases ag inst USA. However, USA can''t do that ag inst . Recently India lost a case ag inst Pakistan on air route. I suggest that gt emphasizes on merit first rather than on other considerations in employing gt offi als.
可惜印度政府没有国际法方面的专业律师,特别是贸易方面的,与美国诉讼中不断败诉。然而,美国却不敢对付。
Truth Hurts• 13 hours ago
The W,T,O, is controlled and manipulated by the USA, why did anyone think that we had a chance of beating the USA.
WTO被美国控操,为什么有人觉得我们有机会打败美国。
Vijay Desikan• USA • 11 hours ago
India often wins ag inst the U.S. in WTO court.
印度经常在WTO法庭上战胜美国。
Jose Varghese• Location • 12 hours ago
so, the best friend, father of India are all dr? It seems that Modiji does not have the good relationship with US..
看来莫迪和美国的关系不太好。
Vijay esikan• USA • 11 hours ago
Only in India does personal relationships decide court cases. In the West and in WTO cases are decided on points of law, not personal relationships.
只有在印度,靠个人关系,才能影响案件的判决。在西方和世贸组织的案件中,判决依据是法律,而不是靠关系。
Jose Varghese• Location • 10 hours ago
Agreed on your point. however, being a "good friend" of Modiji, Trump could have withdrawn the case and worked with Modiji to find an amicable solution.
我同意你的观点。然而,作为莫迪的"好朋友",特朗普本可以撤销这个案子,与莫迪一起寻求一个友好的解决方案。
Lashtam Pashtam • 7 hours ago
USA is only friends if we buy their products and allow their companies in India.
大家购买美国货,允许美国公司进入印度市场,美国就会是我们的朋友。
selvarajc • 8 hours ago
Poor indians.
可怜的印度人。
Pkm • Lagos • 7 hours ago
Howdy Modi function in Houston seems to be a failure in reality
莫迪在休斯顿的演讲似乎是失败的
Pkm• Lagos • 7 hours ago
Cloud of impeachment hovering over Trump
弹劾的阴影笼罩在特朗普头上
Shri Mahesh • 12 hours ago
STOP EXPORTS. STOP ALL IMPORTS. ONLY MAKE IN INDIA. BOYCOTT FOREIGN MADE. JAI HIND
停止出口,停止进口,支持印度制造,抵制外国货。印度必胜!
Pappu Pass or Fail • 8 hours ag
Now..Bhatkts will not compn Congrss fro its Loss..hehehe
不会又怪国大党吧?
Ramphal Sharma • Delhi, India • 5 hours ago
Trump....................modi....................is very close friends..............HOWDY - HOWDY ?
特朗普和莫迪不是亲密无间的好朋友吗?
Aurobindo • Delhi • 5 hours ago
WTO is nothing but a handmaid of the US.
世贸组织不过是美国的仆人。
India lover • India lover • Delhi • 11 hours ago
INDIA should impose sanctions on USA...Afterall we are a superpower
印度应该制裁美国…毕竟我们是超级大国啊