What is the general perception about India and Indians around the world, before and after people visit India?
到访印度前后,其他国家的人对印度的普遍看法如何?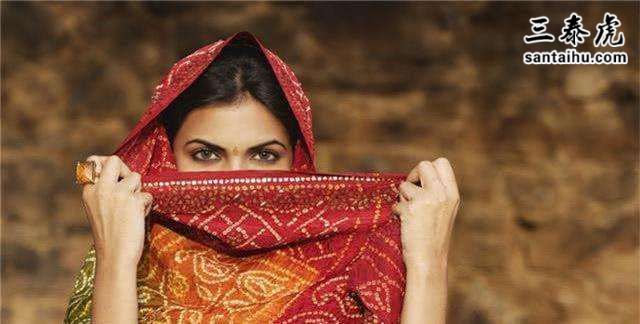 以下是Quora读者的评论:
Anna Stepanova, Bibliophile | Translator | Indian in previous life
So recently I went to a dentist for casual cleaning. (In Russia, to be precise)
Before starting the procedure she asked me about my previous visits to doctor. I told her that I had just arrived from India where I had lived for almost three years and I visited dentists regularly there.
The doctor became very curious. The first question that came out of her mouth:
"Oh they have dentists there?!"
If I were invisible I would have face palmed.
But I just replied her:
"Of course, there are dentists there."
Then I got to the chair and my torture (less physical than intellectual) began.
The lady continued asking me the following:
"How did you live there for 3 years? It must have been so dirty there…"
"You must have gone there for meditation and stuff, ?"
"Did you swim in the ocean every day?"
"I heard that Indians clean their butts with left hand after toilet… Did you do that too?!"
最近我去牙医那里清洗牙齿。(准确地说,是在俄罗斯)
在开始洁牙之前,她问了我以前的看诊情况。我告诉她我刚从印度来,我在那里住了快三年了,期间经常看牙医。
医生听完非常好奇。她回答的第一句话是:
"哦,那里还有牙医?!"
我回答:
"当然,印度有牙医的。"
然后我坐到椅子上,苦难(身体上的,而不是智力上的)开始了。
那位女士继续问:
"你怎么在那儿住了三年呢?那里一定很脏吧……"
"你肯定是去那儿冥想打坐什么的,对吧?"
"你每天都去海里游泳吗?"
"我听说印度人上完厕所后用左手洗屁股……你也这么做吗?!"
"Did you wear sari always?"
"What is their re gion? Chr tians? Oh wait… I remember, they all are Buddhists, ?"
All this time I spent in utter shock that these stereotypical ill-informed ideas about India are still so strong that a well-educated person can come up with such silly questions. I am afraid this is what a common Russian thinks about India, unless they take a special interest in Indian culture and history.
"你一直穿纱丽吗?"
"他们的是什么??哦,等等……我记得,他们都是徒,对吧?"
我非常震惊地发现,这些关于印度的刻板的、缺漏的看法居然如此根深蒂固,一个受过良好教育的人竟然会提出如此愚蠢的问题。恐怕这就是普通俄罗斯人对印度的看法,除非他们对印度文化和历史有特殊的兴趣。
Rick Cormier, Retired Licensed Psychotherapist. Author of "MiXED NUTS"
I'm an American who wanted to see India my whole life. I was mostly fascinated by the re gions and culture of India.
By age 60, I hadn't made it there and I figured I never would. Then, in 2014, we helped out a young Bengali woman who was stranded overnight in an airport during her first visit to the US. We saw to it she reached New Meco safely. We became such close friends online that she began referring to us as her "American parents". When she announced her wedding in Kolkata in 2015, she requested that her American parents be part of her wedding .
In 2015, we visited Kolkata, Jaipur, and Delhi. A few Quorans asked me to write my impressions of India when I got home and I did. To my surprise, more than 100,000 Indians read what I wre. I went from about 250 Quora followers to more than 10,000! Some young Indians found and friended me on Facebook. We chatted. We became close. Some shared similar interests. Some discussed personal problems with me. I offered what advice I could... not as a psychotherapist but as a human being... One began calling me "Baapu". Another called me "Touji". Then came "Angel Paa", "Papa Rick", "Baba", and "Dad. I began referring to them as the sons and daughters of my heart.
我是一个美国人,从小都梦想着去印度看看。我最感兴趣的是印度的和文化。
一直到60岁,我还没去成,我想也许永远都去不成了。结果在2014年,我们帮助了一位年轻的孟加拉妇女,她第一次访问美国时,在机场滞留了一夜。我们帮她安全抵达新墨西哥州。我们在网上成了亲密的朋友,她把我们称为"美国父母"。2015年,当她宣布在加尔各答举行婚礼时,邀请她的美国父母参加她的婚礼。
2015年,我们访问了加尔各答、斋浦尔和德里。一些Quorans要求我回美国后写写我对印度的印象,我做到了。令我惊讶的是,超过10万印度人读了我写的东西。我的Quora粉丝从大约250人增加到超过1万人!一些年轻的印度人在Facebook上找到我并加我为好友。我们聊天,成了好朋友。有些人有着相似的兴趣。有些人和我讨论个人问题。我提供了力所能及的建议……不是作为一个心理治疗师,而是作为一个普通人……有人开始叫我"Baapu",还有人叫我"Touji"。还有"天使帕"、"里克爸爸"、"爸爸"之类。我也把他们称为我心中的儿女。
When I announced our planned return to India in 2017, my unoffi ally-adopted Indian sons and daughters all insisted we stay at their families' homes. So, in October 2017 we spent 33 days with five families in three states in five different cities: Jaipur, Kota, Ujjain, Indore, and Amravati.
So... To answer your question, my perception of India has less to do with re gion and cultural differences and more to do with the kindness, generosity, and hospitality of the Indian people. My wife and I were made a part of these families. We may have been tourists in 2015, but we were there meeting our FAMILY in 2017. If it wasn't for the cost of the airline tickets, I'd be there now celebrating Holi! We hope to return in a year or two, this time adding Pune and Bangalore to our itinerary, because I have loved ones there, too, who I have yet to meet.
当我宣布我们计划于2017年返回印度时,我那些印度儿女都坚持要我们去他们家里小住。因此,在2017年10月,我们花了33天的时间,与3个邦、5个不同城市的5个家庭住在一起:斋浦尔、哥打、乌杰杰恩、印多尔和安拉瓦蒂。
所以…我想回答你的问题,我对印度的看法与和文化差异关系不大,更多的在于印度人民的善良、慷慨和好客。我和妻子就是这些家庭的一员。2015年我们可能是去旅游的,但2017年我们是去见家人的。如果不是因为机票太贵,我现在就在那里庆祝胡里节了!我们希望一两年后还能再来印度,去浦那和班加罗尔转转,因为我在那里也有亲人,我还没有见过他们。
Harun Resit Aydin, Lover of India / Visited 83 Countries
Of course, I do not belong to those people who had a bad image before coming to India, but this had to do more with my Bollywood madness and dream about the exotic India since my childhood.
But generally speaking, overseas, especially in the West, too much negative news about other countries in Asia is shown from the media outlets, and reports are too much overcharged with an orientalist view.
There is simply too little news about good things, but bad things like violence ag inst women, co ption, hunger, poverty, crime or even some bad experiences of tourists are the headlines of magazines or websites, so people who have never been to India before are getting scared.
I've often expned my wonderful experiences in India here on Quora, how helpful people were, how much love they gave me and how many times I've experienced the opposite of the news, but people should not think I'm an exceptional case or am I exaggerating, I would like to tell a short story about my close friend who has a very nice memory of India.
It's about Tugba Suberk, my dear dost.
当然,我不属于那些在来访之前对印度印象不好的人,但这与我对宝莱坞的疯狂和从小就对充满异国情调的印度的向往有更大的关系。
但总的来说,在海外,特别是在西方,媒体常常报道关于亚洲其他国家的负面新闻,这些报道都带有过多的东方主义色彩。
关于亚洲的正面新闻实在太少了,而针对妇女的、、饥饿、贫穷、犯罪,甚至游客的一些糟糕经历都成了杂志或网站的头条新闻,所以那些从未去过印度的人开始害怕了。
我经常在Quora谈及我在印度的美妙经历,人们热情好客,给了我许多关爱,但是人们不该把我当做特例,也不要觉得我夸张,我想讲一个关于我的好朋友眼中的美好印度的故事。
译文来源:三泰虎 http://www.santaihu.com/48601.html 译者:Joyceliu
From here I will give it word for word as she told it to me and on her social media:
'Hello folks,
even if it comes too late I would like to tell this in dent. In 2016, just before we reached the New Year, I lost my wallet on a Delhi bus, where my visa, passport, credit card, ID's and pocket money were in. Without realizing it, I went in to the McDonalds in Chandni Chowk and only then saw that my wallet was not in my bag anymore. In this desperation, an Indian family helped me immediately with their phone so I could cancel all my credit cards and call the Turkish Consulate to report the situation. After that I immediately made a report to the local police.
There was nothing left that I could do more..
My eyes were red in the meantime with crying, and with these swollen eyes I went then into the new year.
Next morning, one of the responsibles from the company I was working for called and told me that the Delhi police had located the information of one of my friends in my wallet and reached by phone. The wallet was handed over to the police. That was just incredible for me.
从这里开始,我一字不漏地复述她在社交媒体上对我说过的话:
"你好,
虽然很晚了,我还是想把这件事说出来。2016年,就在我们即将迎来新年之际,我在德里的一辆公交车上丢了钱包,我的签证、护照、信用卡、身份证和零花钱都在钱包里。一开始我没有意识到,等我走进了钱德尼·乔克的麦当劳,才发现钱包丢了。在这种绝望的情况下,一个印度家庭立即用电话帮助我,让我取消所有的信用卡,并打电话给土耳其领事馆报告情况。之后,我立即向当地警方报案。
这是我所有能做的事了。
与此同时,我的眼睛哭红了,我带着肿胀的眼睛跨入了新的一年。
第二天早上,我所在公司的一位负责人打电话告诉我,德里警方在我的钱包里找到了我一个朋友的信息,并通过电话联系到了他。钱包被交给了警察。这对我来说简直太不可思议了。
Would it ever come into your mind that your wallet is found in Delhi within 24 hours and comes back to you?
Of course, many friends did not believe me there until I shot this photo with the policemen who brought my wallet, untouched and personally to the hel.
After so many bad things in the world and so much negative news we are bombarded with every day, it's a wonderful feeling to know that there are still many good people out there.
Hereby I would like to thank the Indian family who helped first (Deepak), friends who helped me with the report to the police (Gaurav & Vijdeep), to @christhameirin, who helped me financially that day when I was left without a penny in a foreign land
你能想象吗,你的钱包在24小时内在德里被找到,又送回到你身边?
当然,很多朋友并不相信我,直到我和警察拍了这张照片,他们把我的钱包原封不动地送到了酒店。
在经历了世界上那么多的坏事和负面新闻之后,我们每天都被狂轰滥炸,知道世界上还有那么多好人真是一种奇妙的感觉。
在此,我要感谢第一个帮助我的印度家庭(Deepak),帮助我向警方报案的朋友(Gaurav & Vijdeep),[email protected],在我身无分文滞留在外国的那一天,她在经济上帮助了我。
Abhinav Bharmoria, Have good insight on Scandinavian life style.
I am currently living in Denmark. Danes are very nice and smart.
Almost everyone I met, thought I was from Middle East or Spain.
Here are few things I have been asked about India and things they think they know about India (repeatedly):
1.Is it very dirty? When I compare it to Denmark, I can say India is sinking in garbage and so on
2.Is it a Mus m country? No, we are the largest de acy
3.Why are you not dark skinned? India has a huge variety in skin color
4.Are you Hindi (re gion as well as nationality)? No, Hindi is a popular north Indian language and Hindu(ism) is a re gion
5.Do you like Denmark? Would you like to stay or go back? I love Denmark, but i love home little more than that
6.What kind of power plants are there in India? We have all kind. Yet, most of power comes from coal plants
7.Have you ever seen snow before? Does it snow in India? Well, at least, at my place it snows way more than Denmark
我现在住在丹麦。丹麦人非常友好和聪明。
我遇到的几乎每个人都以为我来自中东或西班牙。
以下是我被问到的有关印度的一些事情,以及他们自认为了解印度的一些事情:
1.印度很脏吗?如果把它和丹麦相比,我可以说印度在垃圾中沉沦等等
2.印度是一个国家吗?不,我们是最大的国家
3.你为什么不是黑皮肤?印度的肤色种类繁多
4.你是北印度人吗(和国籍)?不,印地语是北印度的一种流行语言,印度教是一种
5.你喜欢丹麦吗?你想留下还是回去?我爱丹麦,但我更爱我的家
6.印度有什么样的发电厂?我们各种发电厂。不多大部分电力来自燃煤电厂
7.你以前见过雪吗?印度下雪吗?嗯,至少我住的地方,雪下得比丹麦还大
Common perception about India:
1.India is conservative
2.Everyone eats spicy food
3.Overpopulated and poor
4.Bad roads and pollution
5.No one thinks Indian men are rapists
6.Britishers loed India
7.India is far, almost everyone got this one
8.Indians are intelligent
9.People know about India-Pakistan tension and are fully aware of who is wrong who is
10.We have huge population
11.We are all vegans, people here don't know difference between vegetarians and vegans
There perception is almost same, even after they have visited India. It's just all their doubts about poverty, garbage, population, pollution, etc., gets confirmed.
对印度的普遍看法:
1.印度很保守
2.每个人都吃辛辣的食物
3.人口过剩、贫穷
4.糟糕的道路和污染
5.没人认为印度男人是强奸犯
6.英国人掠夺过印度
7.印度很遥远,这一点几乎每个人都说对了
8.印度人很聪明
9.人们了解印巴之间的紧张关系,也完全清楚谁对谁错
10.我们人口众多
11.我们都是纯素食者,这里的人不知道素食者和纯素食者的区别
即使在他们访问印度之后,他们的看法也几乎不变。只是他们对贫穷、垃圾、人口、污染等问题的怀疑得到了证实。
Anonymous
EDIT: I'm Jewish...
I can tell you about Indians living in Silicon Valley, and my mom works for a venture capitalist Indian family, her que:
"They're like jews! Hard working, high level, pushy mothers, and marry within their own culture! I don't get the whole diet of not eating meat though." Haha.
编辑:我是犹太人……
我可以告诉你生活在硅谷的印度人是什么样的,我妈妈的老板是一个印度的风险投资家,她说:
"他们就像犹太人!努力工作,高水平,妈妈们望子成龙,跟自己同胞结婚!我不明白不吃肉是为了什么。"哈哈。
1.Hardworking; become doctors, scientists, engineers, etc
2.Motivated set of immigrants(above), hence my mom's comment.
3.Living in Silicon Valley, I get the impression Hindus are higher economic class than Sikhs? I hardly see Sikhs here, except maybe Fremont
4.Alan Cohen's comment about Indian mothers rings true; my really good (Indian) friend's mother can be substituted for mine. Just as pushy, neurotic, and ultimately wants the best for her kids and success for them.
5.This is just my oion as a westerner, I may get crap for this, but the most foreign concept for me to grasp is the idea of arranged marriages. My (Indian) friend refuses this, and it caused such serious scandal, nearly led to her family to stop talking to her. Her brother found an Indian at work, so her parents were okay with it, but since she's the girl, strict with this I guess.
6.Maybe it's the type of friends I make but, my close Indian friends, who are from Stanford, Berkeley, etc are somehow very hardworking, but bnce life--one of my friends is a great Salsa dancer, another is a great Zumba dancer. My Indian friends are so full of life!
7.I still remember Bollywood performances from my High School and UCLA--HOLY CRAP!
8.Bollywood music is so infectious and upbeat! I actally love it. Some of it seems can be straight in top 40 regular dance and hip hop music that's being listened to.
9.Alan Cohen's comment about Bollywood rings true. Musical cheesiness at its finest. But I don't like musicals and Broadway in general, haha.
10.Kee within the culture like (some) Jews are.
11.I find that Indian girls can be gorgeous.
1.勤奋;努力成为医生、科学家、工程师等
2.移民的人很拼(如上)。
3.住在硅谷,我觉得印度人比锡克教徒有更高的经济地位。我在这里几乎看不到锡克教徒,除了弗里蒙特。
4.Alan Cohen对印度母亲的评价听起来很真实;我的好朋友(印度)的母亲跟我的母亲一般无二。高要求、神经质,并最终希望孩子们得到最好的,希望他们获得成功一样。
5.这只是我作为一个西方人的看法,我可能会因此而受到批评,但对我来说,最陌生的概念是包办婚姻。我的(印度)朋友拒绝了,可是几乎导致她的家人不再和她说话。她哥哥找了个印度女同事,她的父母同意了,但她是女孩,父母可能会对她严格要求。
6.也许是因为我总是结交这样的朋友,我的印度朋友来自斯坦福,伯克利等学校,都很努力,但是也乐享生活——我的一个朋友是很棒的萨尔萨舞者,另一个是很棒的尊巴舞者。我的印度朋友们都很活跃!
7.我还记得我高中和加州大学洛杉矶分校的宝莱坞歌舞表演。
8.宝莱坞的音乐是如此富有感染力和乐观向上!我真的很喜欢。有些音乐似乎可以直接进入人们常听的前40名的舞曲和嘻哈音乐。
9.Alan Cohen对宝莱坞的评论听起来没错。最好的音乐奶酪。但是我不太喜欢音乐剧和百老汇,哈哈。
10.像某些犹太人一样坚持自己的文化。
11.我发现印度女孩很漂亮。