Isro to hold space-docking experiment next year, a step towards setting up space station
明年Isro将进行空间对接实验,向建立空间站迈进一步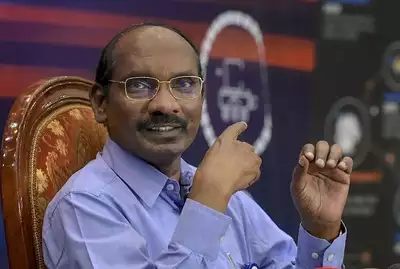 NEW DELHI: Indian Space Research Organisation (Isro) is now gearing up to conduct a space docking experiment (Spadex) next year.
新德里:印度空间研究组织(Isro)正为明年进行空间对接实验(Spadex)做准备。
Talking to TOI, Isro chairman K Sivan says, "We are going to conduct a docking experiment next year in which two experimental modules will be sent to space (on board a PSLV rocket) and the two will be made to dock with each other in space."
在接受《印度时报》采访时,Isro主席K Sivan表示:"我们将在明年进行对接实验,两个实验模块将搭乘PSLV火箭上太空,之后在太空进行对接。"
Earlier, the Isro chief had announced, "The Indian space station will have a mass of 20 tonnes and be used for scientific studies, including microgravity tests. It will have a provision for a few people to live for 15-20 days." If successful in setting up its own space station in 5 to 7 years, India will become the fourth country after Russia, the US and to have its own station.
早些时候,Siwan曾宣布,"印度空间站重达20吨,用于科学研究,包括微重力测试。为宇航员提供15-20天的生活补给。"如果在5到7年内成功建立自己的空间站,印度将成为继俄罗斯、美国和之后第四个拥有自主空间站的国家。"
印度时报读者的评论:
译文来源:三泰虎 http://www.santaihu.com/48534.html 译者:Jessica.Wu
外文:https://timesofindia.indiatimes.com
Indian clownUSA5 hours ago
Under Modi and this ISRO chief, ISRO has made itself a laughing stock of the entire world. First, boasts and brags for months with such nonsense as whole world watching, India first this first that. Then the big crash,
在莫迪和ISRO主席的领导下,ISRO沦为了全世界的笑柄。几个月来一直在吹嘘"月船2号",结果坠毁了。
shakcrazy1
crying baby again you will cry on Modi shoulder. Better you both step down from your position
哭泣的宝宝,你会再次靠在莫迪的肩膀上哭泣的。你们俩最好退位让贤
proud Indianscow land6 hours ago
touted Moon landing mission, it will fire up millions Indians into shouting again: only the 4th country to do this and that, whole world will be watching, proud of ISRO, proud of Modi, proud to be an Indian, on and on, to the state of hysteria. Will ISRO and Indians learn anything?
先前大肆宣扬登月计划,现在又将再次激起数百万印度人的呐喊:吹嘘印度将成为第4个完成某一壮举的国家,全世界都在关注,为ISRO自豪,为莫迪自豪,为自己是印度人而自豪,歇斯底里地自豪。ISRO和印度人能从中学到什么吗?
Karna MMars8 hours ago
We are proud of you ISRO. Good going.
做得好,ISRO,我们为你感到骄傲。
Shivkumar MohiteRAJKOT5 hours ago
Better not to make that a grand event but announce only when it is successful.
最好不要想当然,等到成功了再宣布。
Aditya8 hours ago
we are proud of you ISRO. there might be some unsuccessful mission but every Indian is backing you and feel so proud of you. thank you for making us feel proud to be Indians. good bless you.
ISRO,我们为你感到骄傲。可能一些任务会失败,但是每个印度人都会支持你,并为你感到骄傲。你让我们为自己是印度人而感到自豪,谢谢你,愿神保佑你。
celebrating Indianscow land6 hours ago
Next year: please do NOT invite Modi to watch the docking.Do not repeat the same mistake again. Celebrate only after a real success, NOT before.
明年请不要邀请莫迪观看对接实验了。
成功之后再庆祝,而不是在成功之前庆祝。不要再犯同样的错误。
ONE LINER Challenge7 hours ago
WHEN WILL ALL THIS WASTE END??????
浪费钱,什么时候才是个头?
Alfa DogSKYFALL...2 hours ago
It''s millions time better to spend on Medical science and education, rather then blowing money on dead moon, let USA Russia Japan take care of moon n Mars, India is among most poor countries on planet let''s uplift living standard 1st ,Jai Hind
让美国、俄罗斯、日本、去探索火星和月球吧,印度是全球最贫穷的国家之一,还不如把花在登月上的钱投在医疗和教育上。
Uno Nano5 hours ago
There it goes. Back thum on a theoritical plan. Aree baba, first achieve then declare. This is crazy.
太疯狂了,成功了再宣布吧
Somnath6 hours ago
Do it first then brag about it. Don't turn into a Modi.
不要学莫迪,等成功了再吹吧
Digest The TruthMumbai3 hours ago
This ugly face is wasting tax payers money. There are people living in poverty. But instead they focus in achieving which is not important at all.
浪费纳税人的钱。很多印度人还生活在贫困中,他们却把精力投入到那些根本不重要的目标。
Indian Abroad4 hours ago
Hope ISRO will design the 20 ton space station such that more modules can be attached in future to make it bigger and better - more room, more astronauts, longer stays, more experiments.
希望ISRO能设计出重达20吨的空间站,这样更多的模块就可以对接在一起,空间站变更大更好——空间更大,就能容纳更多的宇航员,停留的时间也更长,能进行更多的实验。
Alpha Centauri3 hours ago
Isro must first make their rockets more powerful before venturing into other advanced space related projects. Right now, the payload capacity is tiny compared to other advanced space agencies ability.
ISRO得先造出更强大的火箭,然后再开展空间项目。目前,与其它先进太空国家的火箭相比,ISRO火箭的有效载荷能力微不足道。
MADHUSUDAN V3 hours ago
Do things quietly without fanfare.
做事要低调,不要张扬。
TimirNavi Mumbai4 hours ago
All the best ISRO.
祝ISRO一切顺利。
Arun Choudhary6 hours ago
Con grates. go a head ,,,,,.
祝贺。放手去做吧……
SiddharthaKolkata6 hours ago
Good plan! But in case it doesn''t work, don''t cry on Modi''s shoulder.
这个计划号!
但是万一失败了,不要趴在莫迪的肩膀上哭哦。
Bchandramenon VengasserryAlappuzha1 hours ago
If India get any benefit on military perspective, then it is good or why else we waste money. Why don''t we use that money to increase the range of our Brahmos.
如果能推动印度军事的进步,那是好事,否则别浪费钱。还不如把这笔钱投入研发,增加布拉莫斯导弹的射程呢?
RajenderNew Delhi3 hours ago
Well done
做得好
Sanjoy PandeyKolkata4 hours ago
Well, go ahead with new missions, instead of repenting from the past failures.
好,继续加油,不要一直为过去的失败忏悔。
sad Indian
How I hate . Every time India tries to do something, was already there years before, rendering Indians with no bragging s. So cruel.
我真讨厌。每次印度想搞点惊天动地的事情来,却发现早在几年前就已经实现了,搞得印度人没有吹嘘的资本。
Lakshman Muthusamy Devarajan6 hours ago
Great job keep going, and its must for national security because future threat mostly comes from space
干得好,加油,这个实验对国家安全至关重要,未来的威胁主要来自太空
UlhasNavi Mumbai7 hours ago
Wishing 100% success!
希望100%成功!
UlhasNavi Mumbai7 hours ago
Best if luck, ISRO!
祝你好运,ISRO!