Rural India now open-defecation free, will rid it of single use plastic by 2022: PM
莫迪:印度农村现在已无露天排便现象,到2022年将消除一次性塑料的使用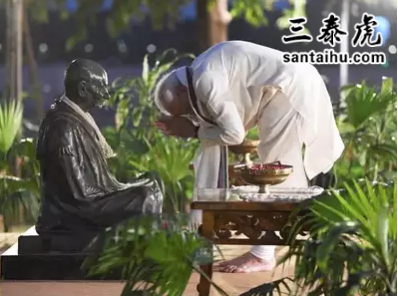 AHMEDABAD: Prime Minister Narendra Modi on Wednesday set 2022 as the year by when to achieve the target of freeing India of single-use plastic. The PM also declared India open defecation free (ODF).
艾哈迈达巴德:周三,印度总理纳伦德拉·莫迪将2022年定为实现杜绝使用一次性塑料的目标年。莫迪总理还宣布印度已无露天排便现象(ODF)。
"Cleanliness, environment prection and safety of living beings were close to the Mahatma. Plastic poses a major threat to all three," Modi said. He was addressing thousands of sarpanches and cleanliness champions at the launch of "Swachh Bharat Divas" to mark the 150th birth anniversary of Mahatma Gandhi.
在纪念圣雄甘地诞辰150周年的"Swachh Bharat Divas"活动的启动仪式上,他向数千名五人长老会首脑和清洁卫士发表了讲话。莫迪称:"清洁、环境保护和生命安全与圣雄密切相关。塑料对这三个方面都构成了重大威胁。"
"Thus, we have to achieve the target of getting the country free of single-use plastic by 2022. In the past three weeks alone, 20,000 tons of plastic was collected as part of "Swachhata hi Sewa (Cleanliness is Service) initiative," the PM said. "The use of plastic carry bags is also decreasing rapidly."
莫迪称:"因此,到2022年,我们务必消除一次性塑料。仅在过去三周,我们就收集了2万吨塑料。塑料袋的使用也在迅速减少。"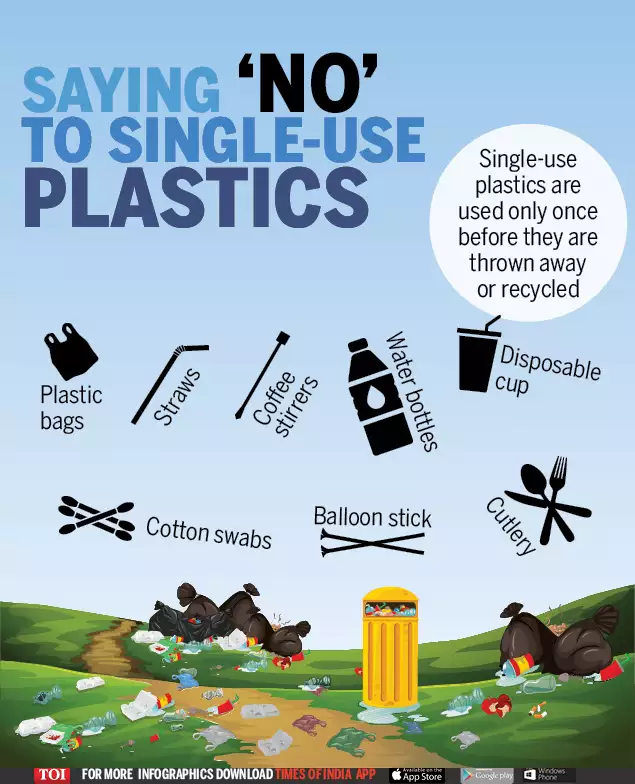 印度时报读者的评论:
译文来源:三泰虎 http://www.santaihu.com/48533.html 译者:Jessica.Wu
外文:https://timesofindia.indiatimes.com
Barret Pytle7 hours ago
I do not believe this conclusion. Indians and no open defalcation? Year ago, during my last India visit I had hard time to find a clean public urinal in Ahmedabad. Even Lal-Darwaja garden area public urinal was in trash condition with the clogged drain. Let start posting pictures on PM Modi website so he gets the facts.
印度没有露天排便现象了?我不信
我去年去了印度一趟,在艾哈迈达巴德很难找到一个干净的公厕,甚至连拉尔-达瓦加花园地区的公厕都垃圾成堆,下水道都堵塞了。我们去莫迪总理的网站上发布图片,让他了解一下真相。
Shersha Souri9 hours ago
really modi ????? no open defecation ; come to India first i will show you ... Liar.
真的吗,莫迪? ? ? ? ?无露天排便?四处走走,我让你看看实际情况……你这个骗子。
Sumod5 hours ago
A Prime Minister must be ashamed to espouse such lies to deceive people.
总理在撒谎,应该感到羞愧。
Sumod5 hours ago
What a mind boggling bluff possible only for the likes of Modi cming rural India as defecation free ? How can he substantiate this over-the-top cm with solid evidence ? When in dents of open defecation is rampant and a sordid reality even in Metropolis, this cm flies in the face of facts and harsh realities on ground. Most of the toilets built through Swach Bharath are very poorly maintained and unusable.
露天排便现象还是普遍,甚至在大都市都能看到。
说没有露天排便现象了,是对事实的公然蔑视。为响应"清洁印度"计划而修建的大多数厕所,维护都很差,根本无法使用。
Sandeep5 hours ago
sir, please take a survey travelling on a train from 6:30 am to 8:30 am, the degree of open defecation can be assessed
先生,请在早上6:30到8:30坐一趟火车,沿途调查一下,这样就能评估露天排便现象有多严重了
Sujith696Chennai5 hours ago
Just a few days back a couple of Dalit children were killed when they were openly defecating but somehow rural India is open defecation free. These guys have so much confidence that we will believe anything they say because of the vast majority gets swayed by hindutva!!!
就在几天前,几名达利特儿童因为露天排便而被杀。怎么敢说印度农村已经没有露天排便现象了?这些家伙怎么这么自信,以为他们说什么我们都会相信。
OD Indiacow land9 hours ago
Rural India open defecation free? Blind boasting. Not even in urban Mumbai and Delhi.
印度农村已经没人露天排便了?
你就吹吧。就连孟买和德里也没有做到无露天排便现象的。
modi seecow land6 hours ago
Someone should take a video clip (simple, just use any smart phone) along Indian railway tracks in early morning or dusk and post it on YouTube for Modi to see. One picture worth thousand words; one video clip better than thousands pictures. Modi will enjoy it.
应该有人在清晨或黄昏的时候在印度铁路沿线拍一段视频(很简单,随便一部智能手机都可以拍摄),然后放到YouTube上给莫迪看。一图胜千言;一个视频胜过成千上万张图片。莫迪会喜欢的。
Mangal Nagar7 hours ago
Not true...how can you eliminate open defecation without building enough toilet facilities even in cities, let alone villages.
假的…厕所都不够用,怎么能消除露天排便现象,即使在城市都是这样,更不用说农村了。
Sam7 hours ago
When Modi will start speaking truth?
anyone can guess??
到什么时候莫迪才会开始说实话?有谁猜得到吗?
Sai8 hours ago
Feku is wrong ..I personally defecate on railway tracks daily along with my buddies....daily headcount would be around 300 in my area including female who too defecate in open areas along with me..
莫迪说错了…我每天都和伙伴们一起在铁路上方便。在我居住的地区,每天约有300人,其中包括女性,都和我一样露天排便。
PrasantaIndian Peninsula4 hours ago
India has become open defecation free ! What a joke. Only last week two children were killed due to open defecation related crime.
真是一个笑话。就在上周,两名儿童因露天排便而被杀。
Prasanth4 hours ago
few days ago only 2 kids got killed by villagers for open defecation. so how is it open defecation free if kids are still doing it?
几天前,两个孩子因为露天排便而被村民杀死。孩子们露天排便,怎么能说没有露天排便现象了呢?
Mrithulanee Menon4 hours ago
Completely false cms. Who is the guy trying to fool?? Us of course
错了。那个家伙想忽悠谁?
Sanjeet4 hours ago
It's a lie,
这是一个谎言。
Sam RechiLucknow3 hours ago
He just returned from his luxurious American holidays, I guess he is talking about American rural. I just returned from Delhi, I saw men and women openly defecating on train tracks in the morning, one of them looked like our Feku.
莫迪刚从美国度假回来,我猜他说的应该是美国农村。我刚从德里回来,早上我看到男男女女公然在铁轨上大便
Fine Placement Fine Plcement4 hours ago
Modi is a biggest liar in the world
莫迪是全世界最会撒谎的
Vasaikars MVasai4 hours ago
Fekam feki zindabad ! I am not sure how a person at that position can lie with straight face since he definately knows that it is not true
莫迪肯定知道这不是真的,怎么能撒谎,还面不改色的?
Ss SidhuNew Delhi, India4 hours ago
Only last week 2 Children aged 10 and 12 yrs were Lynched to Death when they went to fields on call of nature in UP.
就上周在北方邦,两名分别为10岁和12岁的儿童因露天排便而被私刑处死。
Vasaikars MVasai5 hours ago
He declared 100percent icity in all villages two years ago which is not true. He lies .
撒谎。两年前莫迪宣布所有村庄都通电了,其实并没有实现村村通电
Kalki Brownbrahaminsingapore5 hours ago
another lie..
又在撒谎。
Siva K3 hours ago
I do not think so. In Chennai a lot of people urinate on the roadsides.
没有吧。在金奈,很多人在路边小便。