Why Karnataka villagers barred entry of a Dalit BJP MP
卡纳塔克邦村民为何禁止达利特人民党议员进村?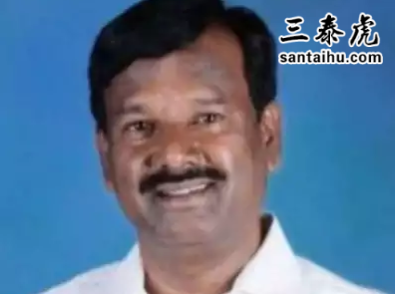 BENGALURU: BJP MP from Chitradurga, A Narayanaswamy, was barred from visiting a village in his constituency as he is a Dalit, with villagers arguing the entry of an "untouchable" would bring misfortune upon them. The minister, accompanied by offi als, had gone to Pemmanahalli, about 150km from Bengaluru, on Monday to begin development work in the region.
班加罗尔: 来自Chitradurga的人民党议员纳拉亚纳斯瓦米是一名达利特。就因为其达利特身份,他所在选区的一个村庄禁止其进村,村民们认为"贱民"的进入会给他们带来不幸。周一,这名部长在官员陪同下前往距离班加罗尔约150公里的彭马纳哈里,开始该地区的调研工作。
Though stunned by the village's resistance, the MP said he would not lodge a police compnt. "FIRs are not answers to social e ls. We need to educate them," he said.
尽管纳拉亚纳斯瓦米对村民的反对感到震惊,但这位议员表示,他不会向警方投诉,"报警不是消除社会恶习的办法。我们应教育他们。"
It was on such a mission that Narayanaswamy went to Pemmanahalli in Pavagada, among the most backward taluks in Tumakuru district, on Monday evening. At the entrance of the Golla (Yadav) village, he was stopped and told that as a Madiga, an untouchable, he could not proceed further. Representatives of some NGOs, including Narayana Hrudayya Foundation, and others accompanying the MP were allowed to enter.
正是出于这样的使命,纳拉亚纳斯瓦米于周一晚上前往帕瓦加达的彭马纳哈里,这是图马库鲁地区最落后的乡村之一。在戈拉(亚达夫阶层)村的入口处,有人拦住他,告诉他,作为一名贱民,他不能再往前走了。一些非政府组织的代表,包括Narayana Hrudayya基金会和其他人员陪同该议员进村。
For decades, the village, comprising 150 Golla families, has been barring Dalits in the belief that their entry will bring harm to them. Ironically, Narayanaswamy polled a majority of the Golla ves in the Lok Sabha ions in May.
几十年来,这个由150户戈拉种姓家庭组成的村庄一直禁止达利特人进入,他们认为达利特的进入会给他们带来不利。具有讽刺意味的是,纳拉亚纳斯瓦米在5月的下议院选举中获得了戈拉种姓的多数选票。
Taken aback, the MP reasoned with the villagers, mostly priests of the community, then prested that discrimination ag inst a caste would attract punishment. Villagers did not budge even when threatened with legal action and maintained that no Dalit has ever entered the village. Policemen and offi als with the MP watched as the faceoff continued for about half an hour. Narayanswamy left in a huff. A video of the conversation went viral and the state go nment ordered an inquiry.
令这位议员大吃一惊的是,他与村民们进行了一番辩论,并表示,对种姓的歧视将招致惩罚。即使面临法律行动,村民们也没有做出让步,坚持认为达利特决不能进入这个村庄。警方和议员们观看了大约半个小时的对峙。纳拉亚纳斯瓦米怒气冲冲地离开了。这段对话的视频在网上疯传,邦政府下令进行调查。
印度时报读者的评论:
译文来源:三泰虎 http://www.santaihu.com/48441.html
外文:https://timesofindia.indiatimes.com
Prabhakar Naidu•2663•Influencer Wordsmith Member • Prabhakar Naidu•3 hours ago •Follow
This caste based discrimination a still kept alive by most of the Hindus, this is pathetic and deplorable.
大多数印度教徒的观念里仍存在种姓歧视,可悲啊。
Avtaar Guru•1164•Influencer Wordsmith News King • Avtaar•Earthling•2 hours ago
True color of BJP showing up slowly...regressive country is BJP mantra..
印度人民党的真面目慢慢显现出来了…让国家倒退是人民党的口头禅。
Karthik Bkrishnan•2347•Influencer Wordsmith News King • Karthik Bkrishnan•4 hours ago
THis is pathetic and disgusting. I am quick taken back by the calm and dignified position of the MP. Thats the real character. Whats surprising is the Narayana Hruday and other NGO workers were alllowed. If I was there, I would have stormed out along with the MP.
可悲,恶心。我被这位议员冷静而威严的立场所折服,这才是真正的人物。令人惊讶的是,Narayana Hruday和其他非政府组织的工作人员却被允许进村。如果我在那里,我一定会和这位议员一起愤然离开。
sandesh kumar•30• Sandesh•4 hours ago
I saw the video clip.... I appreciate the MP's composure through out the in dents..... these practices of discrimination should soon come to an end...
我看了视频…我欣赏这位议员表现出的镇定。这些歧视行为应该杜绝。
Mohan Tvm•Influencer Wordsmith News King • sandesh kumar•tvm•2 hours ago
It may be a dr staged by the benami paid media just for getting a video clip for the SICKular ion campaign. The BJP MP behaved with composure through out the in dents and avoided a major controversy.
这可能是为竞选拍摄的一段视频。这位人民党议员在整个事件中表现得很冷静,避免了一场争议
BIJOY BANERJI•5492•Influencer Wordsmith News King • BIJOY BANERJI•ODISHA•2 hours ago
Our Lord Ram Tought us Love is Greter Than Caste by eating half eaten Fruit of a Dalit . I am a Brahmin . I am True follower of Ram . In my School life , When a Dalit Friend Bite the Small Chocolate to make it two, & give me give one half , I ate it .Because my Lord Ram Tought me that . My that Friend is also So Called Untouchable . In modern day , Caste have No Value
我是婆罗门,是罗摩的忠实追随者。在我上学的时候,一个达利特朋友把一小块巧克力咬成两半,给了我半块,我把它吃了。我的那个朋友也被称为贱民。在现代,种姓没有任何价值。
Satheesh Kumar•100•Member • BIJOY BANERJI•2 hours ago
True word. Now a days caste is no value. Let us join hands together to abolish the importance of the caste.
说得对。现在种姓制度已经没有价值了。让我们携手废除种姓制度。
RADHAKRISHNAN PATTATH•1300•Wordsmith News King Frequent Flyer • RADHAKRISHNAN PATTATH•3 hours ago
The MP has no say in this. These culprits are to be arrested and put in a jail where cooking is done by Dalits and no other food is allowed. These idiots are to be made to clean their own latrines in shifts for a month.
把这些村民抓起来,关进监狱,由达利特给他们做饭,不允许他们吃其他食物。让这些白痴轮流打扫厕所一个月。
Partha Mondal•1793•Wordsmith News King Member • Partha Mondal•4 hours ago
Just think if a minister is treated in this manner, how a common man will be treated. BJP must speak out ag inst untouchability.
试想一下,如果一个部长都受到这样的待遇,普通人将会受到怎样的对待。人民党务必站出来反对。
Mohan Tvm•Influencer Wordsmith News King • Partha Mondal•tvm•2 hours ago
This is called the WHITE RACISM. It started after the British arrived here in India
这就是所谓的种族主义,始于英国人到达印度之后
Vydhyaraja Vell•5931•Influencer Wordsmith Inboxer • Vydhyaraja•Bangalore•2 hours ago
whoever has done it , they dont deserve to be called human beings .
无论是谁,这么做,都不配称为人类。
Sayeed Ahmed .V•421• Sayeed•4 hours ago
Dalit BJP MP should respect the sentiment of upper caste and avoid unnecessary controversy.
这位达利特人民党议员应该尊重高种姓人群的情绪,避免不必要的争议。
KN Srinivasan•20• Sayeed Ahmed .V•3 hours ago
you are a fox trying to fish the troubled water
你是一只试图混水摸鱼的狐狸
Charan Alemada•277•Influencer Wordsmith Member • Charan•Bangalore, India•2 hours ago
all because of Congress style po itics, even now people follow untouchability
都怪国大党,即使是现在,人们仍然遵循贱民制度
Indian First• Charan Alemada•Bangalore•1 hour ago
Blind Bhakt , it's ur BJPee which is involved in caste po itics not Congress ...
stop blaming cong for ur own shortcomings ..
Even if some day street lights are not on, U idiots say Nehru is responsible for it ..
不要再把自己的不足怪到国大党头上
哪天,路灯不亮了,你们这些白痴也会说尼赫鲁应该对此负责。