What are you ashamed of as an Indian?
作为一个印度人,你对什么事感到羞耻?
以下是Quora读者的评论:
Ilham Zaidi, former Consultant Epidemiologist at TATA Trusts (2018-2019)
What the Fuck are we manufacturing and producing at medical colleges across the country!
Discmer : A little long post, but is worth it!
I'm a Delhi based Doctor and have moved to Trivandrum for my PG in Public Health, so in the month of December, 2018 I was offered to work with a renowned Non-Profit organization and this is an experience I want to share.
The office I was given charge of, was in a rural region of Uttar Pradesh east (near Nepal border) and it had a MMU (mobile medical unit) which was nonfunctional because they didn't have a Doctor.
The pharmacist, ANMs, technician, and driver were employed, but were doing absolutely nothing and I was requested by the head office to see if I can get a doctor on board!
I looked around, used my contacts to get nothing but disappointment; although the organization was not looking for a free Doctor (was offering a considerable sry of 60+ K) but no MBBS doctor was ready to relocate to this region for this sry (FYI, only less than 0.5% of Indians earn 60K+/month) . But the Doctors were apparently making good money, that too in better locations (Metro cities).
我们全国各地的医学院究竟在制造和生产什么垃圾货色!
免责声明:帖子有点长,但值得看完!
我是一名德里的医生,搬到特里凡德尔姆攻读公共卫生专业的研究生,所以2018年12月我被一家著名的非营利组织录用,以下我想分享的一段经历。
我负责的办公室位于北方邦东部的一个农村地区(靠近尼泊尔边境),那里有一个移动医疗单位,但由于没有医生,没法开展工作。
药剂师、技师和司机都找好了,但什么也干不了,总公司要我去看看能不能请个医生!
我透过我的隐形眼镜环顾四周,看到的只有失望;尽管该组织并不指望招募到免费的医生(能提供6万的可观薪水),但没有全科医生愿意为了这个薪水而搬到这个地区(仅供参考,月薪达到6万以上的印度人只有不到0.5%)。但是医生们显然能赚不少钱,在更好的地方(大都市)也是如此。
When I couldn't get anything, after discussing it with the head office, I started approaching the private practitioners in the same city; a doctor who was running a polyclinic with his gynecologist wife agreed for 6 hours a day / 5 days a week for 70K/month, and our MMU started running from next day. I made a schedule of MMU visit for the entire month and told my team to convey (inform and announce it out loud) it in the respective villages. I was happy.
Day 1 : I was notified by my pharmacist that this doctor is referring ANCs and some other cases to his clinic, Although I had specified this thing very clearly to him that since we are targeting the population living in extreme poverty, if he has to refer, he will refer only to the public facilities (DHs, PHCs, CHCs, BRD, etc). I didn't react much, since it was very difficult to find a doctor and I was possibly hesitating to make the approaches all over again.
Day 2 : he probably realised the scope and went one step ahead this time, he came prepared. I got a call from my pharmacist that this guy has bought his visiting cards today and is distributing among the patients. I got super irked, asked a team member to drive me to the MMU location, and took things seriously this time, called him aside and politely told him that the since these patients are extremely poor, they will be selling their lands (only source of their bread and butter) to avail the treatment at his clinic.
当我无计可施的时候,我和总公司商量了一下,开始接触同城的私人医生;有位医生和妇科医生妻子经营着一家综合诊所,他们同意每天工作6小时,每周工作5天,工资每月7万。我制定了一个整月的出诊计划,并让团队到各个村庄去宣传。我很高兴。
第一天:药剂师告诉我,这医生让某些病人去他的诊所治疗,虽然我已经跟他说得非常清楚了,因为我们的病患是极度贫困人口,如果他要转诊,只能转至公立医院。我没有做太多反应,因为医生很难找,我可不想再重头找过。
第2天:他可能意识到我们的忍让,这次又往前近了一步,他是有备而来的。我接到药剂师的电话,说这个人今天带来了名片,正在分发给病人。我感到非常不满,要求团队成员送我去现场,认真处理这件事,我把他拉到一边,礼貌地告诉他,这些病人非常贫穷,如果去他的诊所治疗,他们将不得不出售他们的土地(唯一的面包和黄油)。
He started making vague remarks like it was an exception (to the patient I saw him handing over his card), and all. Anyway, I made this strictly clear that he shouldn't do that at all, came back to the office and got busy in other stuffs.
Next day, he didn't show up, I tried to call him, but his phone was unreachable. Things got pretty late, we started getting calls from the ASHAs of villages it was suppose to reach. I have never regretted this much for not being an MBBS graduate ever before (enforcing dad for to pay for the fees of private institute or the difficult decision to drop a year after 12th), I myself would've taken out the MMU drive atleast for that day but that would've been unethical so dropped the hopes and asked my team to convey the cancellation of all the MMU schedules in the villages where we had announced the MMU arrival for next 7-10 days
I knew we couldn't do anything and told my team to inform the villagers that our Doctor met with a fatal accident and he's no more
他开始含糊其辞,好像那只是个意外(我看到他递名片给某个病人)。无论如何,我非常明确地告诉他,他压根不该那样做,然后我回到办公室,忙其他的事情去了。
第二天,他没出现,我试着给他打电话,但是打不通。时间已经很晚了,我们开始接到当日计划出诊的村子里打来的电话。我从来没有那么后悔过自己为啥不是个全科医生(逼迫爸爸支付私立学校的学费或者在艰难地决定在12年级后浪费一年时间),我自己应该起码在那一天出去巡诊的,但那么做是不道德的,所以我们只能让那么多人失望、让团队取消所有巡诊行程,我们早就通知各个村子我们将于7 - 10天内到达当地。
我知道我们无能为力,于是让我的团队通知村民,我们的医生遇到了一起致命的事故,已经不在人世了
译文来源:三泰虎 http://www.santaihu.com/48436.html 译者:Joyceliu
That bastard didn't even had a courtesy to inform and give an advanced notice. He just decided to not appear at all! Anyway, I arranged a meeting with the CMO and conveyed everything to him, requested him to provide us with a Doctor, the CMO was kind enough to consider my request and allotted a doctor from DH for the cause.
However that Doctor was also reluctant to work because he is preparing for the PG exam and working with us would hamper his studies and can only join after a couple of months once he establish that his preparation is good (all this while withdrawing a sry from go nment of India/UP). I realised I don't have any other option and therefore requested him to join as soon as he can!
tried using all my contacts, reached close to 20 medical colleges and contacted their alumnis. No one is willing to work in a rural location until it is a sry that they can't get in metros.
The Go nment college graduates should understand that their medical education was not free. The go nment of India paid for their education thinking they would help their fellow countrymen, and here they are.
We're still looking for a physician. If you can work or you know who can, for even 15 days it would be a huge favour. If anybody has a link, please drop me a direct message.
那个混蛋连通知和提前打招呼的礼貌都没有。他根本没有露面!无论如何,我安排了一次与总监的会面,向他说明了一切,并要求他为我们提供一名医生,总监非常友善地考虑了我的要求,并为此从卫生署调派了一名医生。
但那个医生也不情愿来这里工作,因为他正在备考研究生考试,跟我们合作会耽误他的学习,他只能在几个月后,做好准备后才能加入我们。我意识到我没有其他的选择,所以要求他尽快加入!
我试着动用了我所有的人脉,联系了近20所医学院,并联系了校友。都没有人愿意在农村工作,除非我们能给他们大都市里拿不到的高工资。
大学毕业生应该明白他们的医学教育不是免费的。印度的政府为他们的教育买单,以为他们会帮助他们的同胞,现在他们来了。
我们还在找医生。如果你能加入我们,或者你知道谁能加入我们,哪怕只有15天,也将是一个巨大的帮助。如果有人有消息,请直接给我留言。
Anil Nair, lives in India
I was with my wife, shop at a mall in Chennai. When we passed by a shop that sold cosmetics and personal care products, I went in, dragging the wife along.
The razor I had been using was outpaced by technology that made it essential for me to buy the newest one with twelve blades or so.
Inside the shop, I could see the one I was looking for. A mean-looking power shaver with multiple blades and a trimmer attachment. The best a man can get, it said.
Someone had thought it necessary to put those razors in a glass cage under lock and key, behind the cashiers. I was in the middle of the shop and couldn't get any closer as both the checkout counters were crowded. I had to be mindful of all the women milling around me, too.
我和妻子在金奈的一家商场购物。在我们经过一家卖化妆品和个人护理用品的商店时,我拖着妻子走了进去。
我一直使用的那把剃须刀已经过时了,我需要买一把最新的带有12个刀片左右的剃须刀。
我在商店里看到了我正寻找的剃须刀。这是一个看起来很普通的电动剃须刀,带有多个刀片和一个修剪机。它似乎在说着,我就是男人能得到的最好的剃须刀。
有人认为有必要把那些剃刀锁在玻璃架里,锁好钥匙,放在收银台后面。我当时在商店的中间,由于两个收银台都很拥挤,我无法走近。我还得注意周围那些围着我转的女人。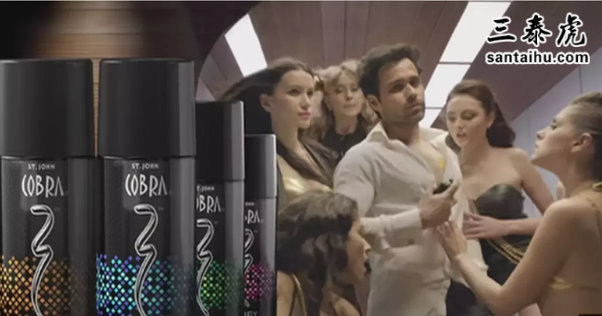 Then it struck me that I was the only male specimen inside that shop. Luckily for me, I wasn't wearing any deodorant for all those women to drop everything and climb all over me.
That's when one of the salesgirls approached me. I told her I only wanted the razor. She said I would have to wait for either of the cashiers to be free, as only they could reach the shelf. She left us and I stood there waiting, while my wife went into one of the aisles.
Suddenly, another salesgirl appeared, clutching a small tub and a binder.
"Are you looking for fairness cream?" She asked. I said, "No".
She was the kind who wouldn't take no for an answer. She began rattling off names of whitening creams meant for men that guaranteed a transformation so drtic it would pit me directly ag inst the likes of Shah Rukh Khan. I was still not impressed.
"We have many male customers who use these products regularly," She said.
"So?"
"You buy one and see how it works."
"I told you I don't need it."
"How can you say that without trying it?" She turned coquettish.
然后我突然意识到我是店里唯一的男性。幸运的是,我没有使用任何体香剂让那些女人扔掉所有的东西,攀到我身上。
就在这时,一个女售货员走近我。我告诉她我只想要剃刀。她说我得等两个收银员有空,因为只有她们能够到架子。她离开了我们,我站在那儿等,我的妻子走进了其中一个过道。
突然,另一个女售货员出现了,手里抓着一个小浴盆和活页夹。
"你在找美白霜吗?""她问道。我说:"不"。
她是那种对"不"无动于衷的人。她开始滔滔不绝地跟我介绍起专为男士设计的美白霜,这些名字保证会让我的容貌会发生翻天覆地的变化,让我与沙鲁克汗等人媲美。我没有动心。
"有很多男性客户都会经常使用这些产品,"她说。
"所以呢?"
"你可以买一瓶,试试看效果如何。"
"我告诉过你,我不需要。"
"你怎么不试一试,就这么说呢?"她开始卖弄风情。
I began slowly counting backwards from ten, silently. She took that for my being indecisive. She opened the binder to show how the magic happens.
It showed the transformation of a male face from dark to brown to white and glowing. All in a matter of weeks.
My scientifically-inclined mind was impressed. How could it not, when something similar to the evo tion that took millions of years could happen in a matter of weeks?
"Now you're like this". She put her finger on the equivalent of our barely-human, mostly-monkey ancestor.
"So?"
Her finger slid to the other end of the spectrum. "You could be this lighter in a few weeks, she said.
"So what?"
"You will feel more confident with it."
"So what?"
"Isn't it a good thing to be fairer?" she asked.
"What do you think?"
"Of course, it is!"
"What have you done about it?" I asked.
She looked at me, clueless.
"Aren't you a shade darker than me?" I asked.
"Yes."
"Don't they have creams that make women turn fairer, too?"
"Yes."
"Then why haven't you turned into a Cinderella by now?"
我开始从十开始倒数,一言不发。她以为我是优柔寡断,于是打开活页夹展示魔法。
她展示了一张男性的脸从黑色到棕色再到白色的转变,并且容光焕发。就在几周时间内。
我的科学知识让我大吃一惊。数百万年的进化才能完成的效果居然能在几周内完成,这怎么可能呢?
"现在你是这样的"。她将手指指向我们的祖先身上。
"所以?"
她的手指滑到了另一边。她说:"几周后,你的肤色可能会白这么多。"
"所以呢?"
"你会对它更有信心。"
"所以呢?"
"白一点不好吗?""她问道。
"你觉得我说的对吗?"
"当然没错!"
"那你做过什么?""我问。
她茫然地看着我。
"你不是比我更黑一点?"我问。
"是啊。"
"难道就没有能让女人变得更漂亮的面霜吗?"
"是的。"
"那你为什么还没有变成灰姑娘呢?"
She stood there ga at me. Then said, "I joined only yesterday. This is my first job. I'll call my supervisor."
Sensing trouble, the supervisor had approached us by then.
An older, heavier, and darker version of the raw recruit. A virtual melanin factory.
"Are you ashamed of your dark skin?" I asked her.
That certainly took her by surprise. But unlike the other girl, she wasn't born the day before. She took in the situation in a moment. She knew what was coming.
She said what was the only thing to say, "I'm proud of my dark skin. I'm Tamil".
This is Tamil Nadu where you take pride in your culture and language. You kept Hindi away for you thought it was being imposed on you. You ban some cola for their being foreign. "Then why the fuck do you make people feel ashamed of their own skin and make them think a whiter skin is better?"
她站在那儿,目瞪口呆地看着我。然后说:"我昨天才开始在这里工作的。这是我的第一份工作。我会打电话给我的主管。"
主管觉察到有麻烦,过来找我们了。
这是一位比新手店员年纪大点、胖点、黑点的主管。
"你会因为皮肤黑感到羞耻吗?"我问她。
这让她大吃一惊。但和那个女孩不同的是,她已经不是新手了。她很快就了解了情况。她知道将要面对什么。
她说:"我为我的黑皮肤感到骄傲。我是泰米尔人"。
这是泰米尔纳德邦,你们为自己的文化和语言感到自豪。你把印地语拒之门外,认为这是强加在你们身上的。"那你为什么要让别人为自己的肤色感到羞耻,让他们觉得皮肤越白越好呢?"
It came out of my mouth at the top of my voice. Impossible as it may seem, she turned pale. Someone gripped firmly on my arm and led me out of the shop. It was my handler. My wife. She started muttering under her breath about the need for my signing up for an anger management class.
Life certainly is not fair.
A deep shade of brown happens to be the colour of skin I was born with. I can live with it.
I'm vaguely aware that dark-skinned people are supposed to either cm that they're proud of their skin or feel ashamed of their own skin, and secretly envy those with lighter skin.
I'm neither proud nor ashamed of my skin. It's just a state of being.
The pent blend of discrimination and hypocrisy when it comes to skin colour[1] is something that every Indian must be ashamed of.
我脱口而出地说出这句话。尽管不太可能,她脸色苍白了起来。
有人紧紧抓住我的胳膊,把我带出了商店。那是我的训导员,我的妻子。她开始低声嘀咕,我有必要报名参加愤怒管理课程。
生活当然是不公平的。
深棕色恰好是我与生俱来的肤色。我可以接受。
我模模糊糊地意识到,深色皮肤的人要么自称对自己的肤色感到自豪,要么为自己的肤色感到羞耻,并默默羡慕那些肤色较浅的人。
我对自己的肤色既不骄傲也不羞愧。它就是这么存在的。
在肤色问题上,歧视与虚伪的强烈结合是每个印度人都必须感到羞耻的。
Pramod Shukla, Just another Indian
He is Wing Commander Abhinandan,the IAF pilot who was captured by Pakistan when he was chasing down F-16
他是空军中校阿比南丹,是一名空军飞行员,在追捕F-16战机时被巴基斯坦抓获。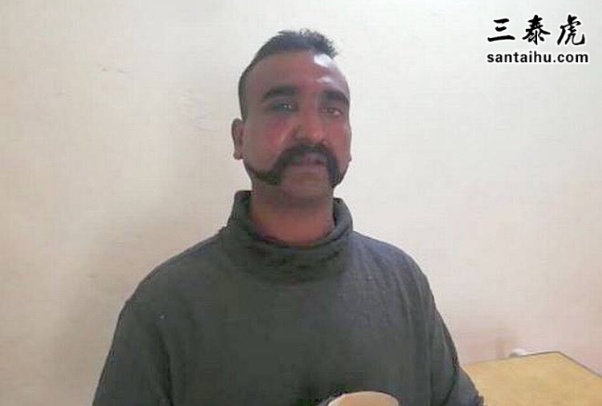 When he landed past LOC,the first question he asked from the youngsters there 'whether it was India or Pakistan', then he shouted some slogans (perhaps Hindustan zindabad) and asked which place exactly it was in India.
The youngsters repeated his slogans to keep him confused. But soon he realised it was Pakistan & started running backwards with those youngsters chasing him. He dived into a pond nearby & swollowed some documents & maps & dest yed some into the water. He obviously did all this to prevent from any confidential information getting in the hands of Pakistan.
Clearly at that moment also he first thought about country
When he was captured & was beaten badly still he solemnly yet politely refused to divulge any information regarding his squadron or his family
Meanwhile Indian media did all the work for Pakistan & provided all the details of his whereabouts,his family & even his colleagues which I would not like to mention here.
They gave all the details which the brave soldier risked his life for
While the whole country & even Pakistani media are applauding Wing Commander Abhinandan's resolute & patriotism they must surely be laughing at the media
Salute Mr. Abhinandan for his courage & to the media I would say, "I knew you would do anything to get more viewership but risking a life of our soldier,that I had never expected,yes I'm ashamed of you"
当他降落在实际控制线上空时,他问那里的年轻人的第一个问题是"这是印度还是巴基斯坦",然后他喊了一些口号,并问这到底是印度的哪个地方。
年轻人重复他的口号,令他迷惑不解。但很快他意识到这是巴基斯坦,于是往回跑,那些年轻人追着他。他跳进附近的一个池塘里,把一些文件和地图吞了下去,把剩下的也毁了。显然,他这么做是为了防止机密信息落入巴基斯坦人之手。
当他被抓获并遭到毒打时,他仍然庄严而又有礼地拒绝透露任何有关他的中队或他家人的信息。
与此同时,印度媒体为巴基斯坦做了所有的工作,提供了他的行踪、家人甚至同事的所有细节,我都懒得在这里再说了。
他们把那位勇敢的士兵冒着生命危险所做的全部细节都公之于众。
当整个国家,甚至巴基斯坦媒体都在为边长阿比南丹的坚决和爱国主义鼓掌时,他们肯定在嘲笑媒体。
向阿比南丹先生的勇气致敬,我想对媒体说:"我知道你们会不惜一切代价来吸引更多的看客,让我们士兵冒着牺牲生命的危险,是的,我为你感到羞耻。"
Aman Singh, White-Collar Professional
It happened at the chemist shop.
It was the second day that I had continuous headache. I was avoiding medicine allowing myself time to get rid of it naturally.
By evening the pain was unbearable. I just couldn't take it anymore. And to my surprise I didn't have any pain relief medicine at home, so I went to a nearby chemist shop to purchase one.
Time : 20:30 hrs.
The shop was not crowded as the day was about to end. I asked for a Crocin Pain-relief.
Seconds later a girl came in. She was in hurry and looked distressed. Sensing the urgency, I asked the pharmacist to assist her first, and I'll wait.
She looked at me and then whispered to the guy, asking for an Ipill. The pharmacist smiled and gave a weird look to her.
I sensed something wrong here.
The pharmacist ignored her.
She asked again. The guy nodded and went inside a small room. A minute later he came and asked me - "Sir, which medicine do you want".
I said "I want Crocin pain-relief, but first assist the girl standing here for over minutes".
这件事发生在药店。
这是我连续头痛的第二天。我不想吃药,想让自己慢慢自愈。
到了晚上,疼痛难忍。我再也受不了了。可我家里没有任何止痛药,所以我只能去附近的药店买药。
时间:20:30
很晚了,店里没有多少人。我想买克罗霉素止痛片。
几秒钟后一个女孩走了进来。她很匆忙,看上去很苦恼。我意识到她有急事,就让药剂师先帮她,我可以等。
她看了看我,然后小声对那家伙说,要一杯Ipill。药剂师笑了笑,奇怪地看了她一眼。
我开始觉得有点儿不对劲。
药剂师没有理她。
她又问了一遍。那人点点头,走进一个小房间。一分钟后,他问我:"先生,你需要什么药?"
我说:"我想要止痛药,但先帮这个女孩吧,我可以等几分钟。"
He gave me a pathetic look as if he was irritated. I stared back at him understanding what he was trying to do.
He asked the girl again, "Ma'am, what do you need".
She said slowly, out of embarrassment, "give me one Ipill".
He said sarcastically, "Ma'am, do le lo, discount bhi chal rha hai aur agli baar apko aane ki zaroorat bhi nahi padegi" (maam, take two, we have discount on it and you wouldn't have to come again for it).
I was dumbstruck with what he said.
She said, "no, I asked for only one. If you have give it otherwise I'll go somewhere else".
He handed over it to the her and smiled. She was embarrassed and left immediately after settling the bill.
I felt disgusted and gave a fierce look to the guy and all his smile vanished in couple of seconds. I didn't say a word, but he understood well.
He lowered his eyes and gave me the medicine.
他可怜地看了我一眼,好像很生气似的。我回望着他,想弄明白他想做什么。
他又问女孩:"女士,你需要什么?"
她不好意思,慢慢地说:"给我一杯Ipill。"
他讽刺地说:"女士,买2份吧,2份可以打折,也免得你下次再跑一趟。"
我被他的话惊呆了。
她说:"不,我只要一个。有就给我,不然我去别的地方买了。"
他把它递给她,笑了。她很尴尬,结账后马上离开了。
我感到恶心,恶狠狠地看了那家伙一眼,几秒钟后他的笑容就消失了。我一句话也没说,但他很清楚。
他垂下眼睛,给了我药。
I asked, "iss pe discount nahi hai kya ? (don't you have discount on this?). Or you give discount only after staring and judging people ?"
He said, "Sir, you don't know these girls and how shameless they are. First they fall in love and then do pathetic things".
I replied, kee my anger in check - "You are , having sex is pathetic, because sadly this is how people like you are born.
His eyes widened. He wanted to say something to me, I was waiting for it but he didn't. I left after settling the bill.
Answered - What are you ashamed of as an Indian?
Over 1.3 billion people in a country, diversity at its peak and it would be stupid of me to expect everyone to have a same point of view.
I know there are people who are conservative, and we respect their oion, but it doesn't give them the to judge others.
I would have avoided saying anything to him, had he focused on his profession and P.S. - life would be easier if we start focusing on ourselves instead of judging others.
Adios!
我问:"这个药不打折吗?难道你盯着别人看完、评头论足完才给人折扣?"
他说:"先生,你不了解这些女孩子,也不知道她们有多不要脸。她们坠入爱河,做蠢事。"
我抑制住自己的怒火,回答道:"你说得对,做爱是可悲的,因为像你这样的人,生来就是如此。"
他的眼睛睁大了。他想对我说些什么,我一直在等着,但他没有说出口。我结账后离开了。
作为一个印度人,你感到羞耻的是什么?
一个国家有13亿多人口,正处于多元化的顶峰,如果我认为每个人都有相同的观点,那我就太傻了。
我知道有些人比较保守,我们尊重他们的意见,但这并不意味着他们就有权评判别人。
注:如果我们开始关注自己而非评判别人,生活会变得更容易。
再见!