Indian students will be allowed to stay in UK for two years after graduating
印度留学生毕业后将获准留英两年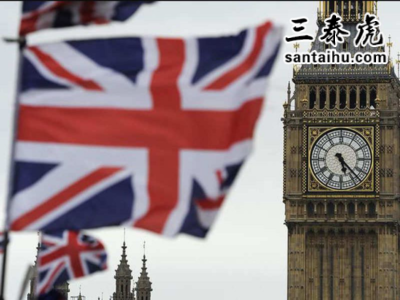 LONDON: UK Prime Minister Boris Johnson announced the return of the two-year post-study work visa for international students in a move that will impact thousands of Indian students.
伦敦:英国首相鲍里斯·约翰逊宣布恢复针对国际生为期两年的毕业后工作签证,此举将影响到数千名印度留学生。
The new immigration route announced on Wednesday will mean Indian graduates in any subject will once again be able to stay in the UK for two years to find work after they graduate. Currently, most international students reading bachelor's and master's degrees can stay and work for only four months and those at 27 universities on a pilot scheme get six months.
周三宣布的新政策意味着,任何专业的印度留学生,毕业后都能在英国再停留2年找工作。目前,大多数攻读学士和硕士学位的国际学生毕业后只能在英国逗留4个月,而那些在27所试点大学就读的学生能再逗留6个月
印度时报读者的评论:
译文来源:三泰虎 http://www.santaihu.com/48414.html
外文:https://timesofindia.indiatimes.com
Hardik Agrawal•Liverpool•4 hours ago •Follow
This rule should also be applied for students going in the 2019-20 intake, it would be really unfair for them.
这政策也应适用于2019- 2020年入学的学生,否则对他们来说真的很不公平。
Sai teja•India•5 hours ago
Are students starting their course in September 2019 eligible for this
2019年9月入学的学生有资格申请这种签证吗
eric houston•11 hours ago
UK citizen watch out it will smell like curry one cow Indians get in
英国公民要当心,印度人一入境就会有咖喱味
eric houston•11 hours ago
if India is so good that why are Indians want to stay in UK .. UK will regret later letting idol worshiper come to their land
如果印度这么好,为什么印度人想留在英国…让印度人进来,英国以后会后悔的
Vinay•Uttar Pradesh•16 hours ago
Why does the heading say "Indian students" when it's applicable to all countries?
为什么标题只写"印度学生",不是适用于所有国家的在英留学生吗?
NSRINIVAS•21 hours ago
Will it benefit the students who got admissions in Jan 2019, Apr 2019, Sep 2019.,Or is it the Jan 2020 intake, the First batch to get this benefit of 2 year work visa.
惠及2019年1月、2019年4月、2019年9月入学的学生吗?还是2020年1月录取的学生是第一批能获得2年工作签证的?
Rikin Shah•Mumbai•1 day ago
They too know how talented Indian students are and what benefits they can give to them wrt technology.
他们也知道印度学生很有才,能帮助英国提高技术。
God•Unknown•1 day ago
I studied in UK at Kings, and honestly the job market over there is horrible. I should have went to Canada instead. Irregardless, I am finally back home in India and with my own company set up, make just about the same amount of money, yet I live a much more comfortable and lavish life than I ever could have over there, even in the long term. Stay in India, find your own way and head to the top of the ladder. Best wishes.
我在英国留过学,老实说,那里的就业市场很糟糕。我本该去加拿大的。不管怎样,我最后回到了印度,成立了自己的公司,挣的钱和以前差不多,但我在印度过上了更舒适、更奢侈的生活。留在印度,找到属于你自己的路,朝着阶梯的顶端前进。祝福你们。
Anil Thakur•Unknown•1 day ago
Indians would be foolish to suck up to this yesteryears country ..
印度人太蠢了,巴结这个昔日辉煌的国家……
partha_basu•1 day ago
Don't go to UK for studies. Waste of your money, instead go to USA, Canada or Australia
不要去英国留学,白白浪费钱,要去就去美国,加拿大或澳大利亚。
SUBRATA•1 day ago
Done the right thing for your nation. Best brains go there from our poor country. You will try to check their quality for another 2 years - then if required keep them with you.
英国这么做是对的。最优秀的人才往往来自我们贫穷国家。雇主有2年时间考核人才-如果符合要求的话,就可以把他们留下。
Cheran Musi•1 day ago
2 years post study work will not help any way. You will get struck after the this period. After two years you have to come back if don''t have sponsored employment offer.
两年毕业后工作签也没什么作用。两年后,如果没有雇主提供工作机会,你就必须回国。
Ashwani Kumar•Unknown•1 day ago
UK was losing Indian students. Now this is a welcome change and will help in attracting Indian students to UK.
去英国留学的印度学生越来越少。这个政策会受欢迎的,能吸引印度学生去英国留学。
Azaad•1 day ago
Don''t waste money. It''s very expensive, limited job opportunities. Better study in India
不要浪费钱,去英国留学的费用是非常昂贵的,工作机会又有限。还不如在国内上学。
Maverick•Phagwara•1 day ago
Brain drain
人才流失
Sriharsha Koppunur•1 day ago
Every nation wants indians. They get business as well as talent at same time
每个国家都想要印度人,他们都是人才,业务能力强
Jaya•1 day ago
good for our students. Happy that they can now work for two years after completion of their courses. I think this will make UK an attractive place to study as earlier students preferred studying in the U.S. for the same reason. this is good for Indian parents because courses in the US are far cheaper than the US colleges.
对印度学生有好处。很高兴他们在毕业后可以留在英国工作两年。英国也会由此成为一个有吸引力的留学目的地,以前印度学生喜欢在美国留学也是出于这个原因。对家长来说也是好事,去英国留学的费用比去美国便宜得多。
Prabakaran Rao•1 day ago
Be aware. They want to use you as cheap labour and exploit you. Parents please don''t fall into this trap.
请注意,他们想把你们当作廉价劳动力使,剥削你们。家长们,请不要落入这个陷阱。
Rewarding•1 day ago
Go to hell UK...
见鬼去吧,英国……
Vishal•1 day ago
Bring UK students to India
吸引英国学生到印度留学吧