32 lakh apply for 32,000 Maharashtra go nment jobs
马哈拉施特拉邦:320万人申请3.2万个政府职位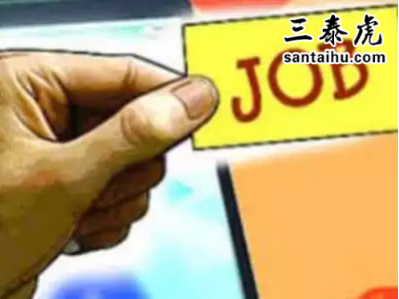 MUMBAI: The steady stream of applications for go nment jobs has turned into a flood, with the state's mega recruitment drive attracting 32 lakh applicants for 31,888 vacancies since January. It roughly translates into a mind-boggling 100 aspirants for each post.
孟买:自今年1月以来,马哈拉施特拉邦的大规模招聘吸引了320万人申请31888个空缺职位,申请数量与日俱增。每个职位大概有100名求职者,令人难以置信。
A third of the applicants —11.2 lakh—is seeking one of the 13,514 vacant posts in the rural development department. But the toughest competition seems to be for the 729 vacancies for livestock supervisors and attendants in the animal husbandry department, with 452 applicants vying for each post. It has received 3.3 lakh applications.
其中三分之一(112万人)申请的是农村建设部的13514个空缺职位。竞争最激烈的似乎是畜牧部的729个畜牧监督员和护理员职位,每个职位有452名申请人竞争,目前已收到33万份申请。
The 31,888 vacancies across 13 departments are mainly for grade III and IV employees for departments including fisheries, agriculture, public works, animal husbandry, forest department, finance department, soil and water conservation departments and rural development.
31888个职位空缺主要涉及13个部门的三级和四级员工,包括渔业、农业、公共工程、畜牧业、林业、财务部、水土保持和农村建设等部门。
Go nment jobs considered 'safe', thus a flood of applications
政府部门的工作被认为是"稳定的",因此大家趋之若鹜。
Close on the heels of the rush for the animal husbandry department jobs is that for forest guards, with 448 applicants for each vacancy. The forest department had advertised 900 vacancies and received 4 lakh applications.
竞争激烈程度紧次于畜牧业部门工作岗位的是护林员,每个职位有448名申请人。林业部门通告招聘900个职位,收到了40万份申请。
Other departments also received applications running into lakhs. The revenue department got 5.6 lakh applications for 1,802 posts of tthis or revenue offi als. The public health department received 4.2 lakh applications for 5,778 posts. The finance department received 1.74 lakh applications for 932 posts, including account clerk, audit clerk and junior accountant.
其他部门也收到了几十万份申请。税务部门1802个职位收到了56万份申请。公共卫生部门4778个职位收到了42万份申请。财务部932个职位收到了17.4万份申请,包括账务员、审计文员和初级会计师
The demand for go nment jobs remains high because they are viewed as safe jobs with little fear of retrenchment. "Go nment jobs also provide wage employment and good sries especially after the implementation of the 7th Pay Commission," said TISS Labour Studies professor Bino Paul. Go nment jobs also provide post-retirement benefits, including pension and gratuity, which may not be available in private sector employment, he pointed out.
对政府职位的需求仍然很高,因为政府职位被视为稳定工作,几乎不用担心裁员。塔塔社会科学研究院劳工研究教授Bino Paul称:"政府工作待遇不错,特别是在实施第七届薪酬委员会的规定后。"他指出,政府职位也提供退休后福利,包括养老金和退休金,而这些在私企可能享受不到。
印度时报读者的评论:
译文来源:三泰虎 http://www.santaihu.com/48309.html 译者:Jessica.Wu
外文:https://timesofindia.indiatimes.com
Sornam Alagarsamy Alagarsamy•Chennai•5 days ago
THAT IS WHY OUR PM WANTS POPULATION CONTROL.
这就是我们的总理想要控制人口的原因。
NS Talekar•5 days ago
It is too late to have 2 children. Now we need to prome one child per couple because the current population is too high which is why so such a high unemployment.
现在实施"二胎"政策都太晚了。我们应鼓励每对夫妇只生一个孩子,人口太多了,人口多正是失业率如此之高的原因。
chanakya•Mumbai•5 days ago
Those who want an easy job of sitting in the office and doing nothing except accepting bribes and showing their arrogance are eager to take up go nment jobs
那些人想坐在办公室里无所事事
Natarajan Vaidyanathan•Unknown•5 days ago
Shows unemployment among rural people.
农村人口的失业率有多高
Keysman K•Unknown•5 days ago
We are breeding and dying like roaches
我们像蟑*一样繁殖、死亡
ChoukidarBindaasNeha•New Delhi•5 days ago
Pakoda is more lucrative
卖炸丸子还更赚钱
Dadasaheb Suryawanshi•Gurgaon•5 days ago
Instead of applying they can use farmersmarket app to deliver farm produce to customers and earn decent income
与其一窝蜂抢铁饭碗,还不如使用farmersmarket应用程序卖农产品给客户,能赚可观的收入
Bchandramenon Vengasserry•Alappuzha•5 days ago
Maharashtra encourage Private Industries for more reservation for locals to arrest unemployment.
马哈拉施特拉邦鼓励私企为当地人提供更多的就业机会。
Sameer•5 days ago
These are all low sried jobs more than 80% applied just for sake of applying. Gt. must scrutinise the applicants as the number is highly inflated.
这些都是低薪工作,超过80%的人仅仅是为了申请而申请。申请人数太多了,政府务必仔细审查申请人。
John Abraham•5 days ago
How many UP bihari..
北方邦和比哈尔邦有多少?
Nabarun Bhattacharya•kolkata•5 days ago
Modi is has completely dest yed the country''s economy. If such is the situation of unemployment in the developed state of the country then God save India.
莫迪彻底摧毁了这个国家的经济。如果印度发达的邦的失业形势都如此严峻的话,那只有神能拯救印度了。
Suresh•5 days ago
It is the lure of upar ki ki and job security without any accountability which makes the go nment jobs most lucrative.
政府工作收入最高,工作有保障而且不用担什么责任。
Sambappa Kalv•5 days ago
Finally rss workers and sivssainiks will be recruited
最后招的将是民族志工组织的成员
Antony•5 days ago
we are not worrying about job.we want Modi modi modi.all the graphs are in high altitude u know !?
我们不担心工作。我们只要莫迪,莫迪,莫迪。
Mp Singh•Navi Mumbai•5 days ago
So 100 people for one job. Remaining 99 people can open pakoda stalls after taking Mudra loan. Simple solution from Modi ji.
100人竞争一个职位。其余99人可以去申请贷款后开炸小吃摊位。这就是莫迪的解决失业的办法
Antony•5 days ago
But we have created 2.5 crores of job since four years!?. Oh no.
四年来,我们已经创造了25000万份工作!
Gaga•5 days ago
Gt jobs are like "freebies" as once employed you get sry perks co ption share, for doing no work...and unlimited healthcare for life, pension on retirement, allocation of property for many, job for children, free passes for events, free car with laal batti and to break all rules....So why won't there be a zillion applications ?????
印度政府职位是香饽饽,一旦被雇佣,你即使不上班也有工资、津贴、终生医疗保障,退休后还有养老金,还给分房子,免费汽车,孩子工作也能解决,还有打破所有规则的权利,还能贪钱……申请人数怎么会不是天文数字呢?