Which is best for an MBBS - Ukraine or China?
对临床医学学士来说,乌克兰和中国哪个更好?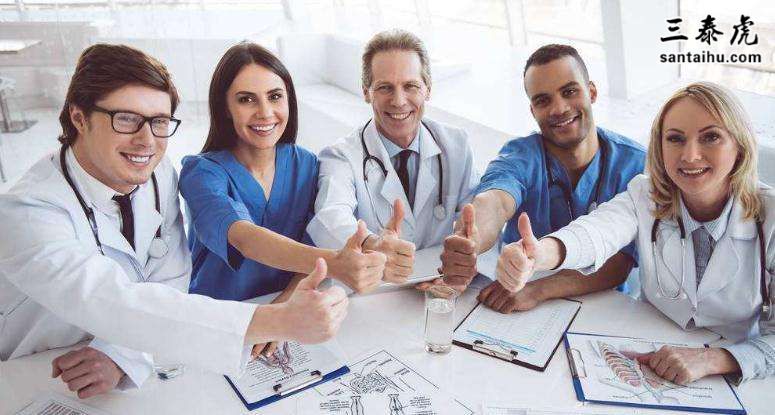 以下是Quora读者的评论:
Ashish Kumar, studied Bachelor of Medicine and Bachelor of Surgery Degrees at National Pirogov Memorial Medical University
Hello,
UKRAINE has go nment medical university around 100–200 years old and medium of teaching is english.
Education quality of ukraine is excellent.
I am medical student of vinnytsya national medical university it is one of the top university of ukraine.
Teachers are highly experienced doctors and in a group we have max. 14 student.
Great Infrastructure.
Hostels are clean and cosy.
City vinnytsya is 260km away from kyiv and city is beautiful and well developed.
Other best universities of ukraine are
大家好,
乌克兰公立医科大学已有100-200年的历史,用英语教学。
乌克兰的教育质量非常好。
我是乌克兰文尼西亚国立医科大学的医科学生,这是乌克兰最好的大学之一。
老师们都是经验丰富的医生,一个小组最多只有14个学生。
基础设施一流。
宿舍干净舒适。
文尼察市距离基辅260公里,是一个美丽而发达的城市。
乌克兰其他最好的大学也是如此。
Lviv national medical university (very few seats available and NEET marks should be 200&above.
City is most beautiful and known as "Cultural capital of ukraine" locals speak English. Tourist city so flats are costly.
Ivano frankivsk national medical university (budget friendly and quality of education is also good.)
Ternopil national medical university (Very strict ).
CHINA
China has best infrastructure and course duration is 5 years but problem is language , very tough even for chinese and also they will not give you degree until you pass FMGE.
利沃夫国立医科大学(名额有限,NEET成绩必须达到200及以上)。
这座城市最美丽,被称为"乌克兰文化之都",当地人说英语。因为是旅游城市,所以公寓价格很贵。
伊万诺·弗兰基夫斯克国立医科大学(预算友好,教育质量也不错)。
特诺比尔国立医科大学(非常严格)。
中国
中国有最好的基础设施和5年制课程,但语言是个问题,即便对中国学生来说也很难,而且除非通过FMGE,否则他们不会给你授予学位。
Tarun Handa, Masters Medical Education, Keele University (2021)
Hello
There are various ways of answering this but there is only one correct answer so let me try in my own way to expn .
大家好
可以通过很多方法回答这个问题,但是只有一个正确的答案,所以我想用我自己的方式来解释。
Ukraine has a history of allopathic medicine and they have been pioneers in various fields of medicine so my logic tells me to choose a country entering Europe and incorporating European standards in their education more than china.
乌克兰有对抗疗法医学的历史,他们在各个医学领域都是先锋军,所以我的逻辑告诉我,要选择欧洲国家,在教育体系中融合了欧洲标准的国家,而不是中国。
Pushpender Singh
In India and china cost for MBBS is very high that may range from Rs. 30 lakhs to 80 lakhs in most of the private medical colleges but in Ukraine you have top ranked, MCI listed & best Medical universities teaching MBBS offer good options for Indian students to pursue MBBS in Ukraine.
With the best infrastructure like laboratories, hospitals that gives our students high-quality medical education and these MBBS doctors from Ukraine can compete with any doctor anywhere & reach the heights as leading doctors from Ukraine.
译文来源:三泰虎 http://www.santaihu.com/48299.html 译者:Joyceliu
在印度和中国学医的成本是非常高的,在大部分私人医学院校,学费从300万卢比到800万卢比不等,但在乌克兰最高排名、最好的医学院校为印度学生在乌克兰学医提供了很好的选择。
乌克兰拥有最好的基础设施,如实验室、医院,为我们的学生提供高质量的医学教学,这些来自乌克兰的医学学士医生可以与任何地方的医生媲美,达到乌克兰一流医生的水平。
Here is some points for MBBS in ukraine
If your budget with in 10 lacs Ukraine is the option
If your budget over 10 lacs china is the option
Both places are best
But first look at your budget
Don't stress your mind/parents if you can't afford India and china medical fees
以下是对乌克兰医学学士的几点看法
如果你的预算在100万卢比,乌克兰是很好的选择
如果你的预算超过100万卢比,中国是一个很好的选择
两个国家都很棒
但要先看看你的预算是多少
如果你负担不起印度和中国的学医费用,就不要给你和你的父母压力
Ukraine has always open for foreign student. 40,000 plus student enroll various institute for Asia Europe .
Ukraine is far best in because of quality of education. No Language Problems and European Life Style.
Lots of Indian student successfully working in India after doing MBBS in Ukraine
The students are encouraged to participate in extra-curricular in Ukraine. The cost of living and education in Ukraine is easily affordable.
乌克兰一直对外国学生开放。4万多名学生在亚洲和欧洲的高校求学。
乌克兰的教育质量是最好的。没有语言问题,采取的是欧洲的生活方式。
许多印度学生在乌克兰获得医学学士学位后,成功地在印度找到工作。
乌克兰鼓励学生参加课外活动。乌克兰的生活和教育费用不高,容易负担。
Riya Gupta, Career Counselor at Www.gkworks.in (2017-present)
MBBS in Ukraine
The MBBS course in a good number of colleges in Ukraine is approved by Medical council of India. The undergraduate course of MBBS in Ukraine is of 6 years. The foreign students get to study in English at Ukrainian Universities. Every academic year is divided into two semesters- spring and fall. The students are encouraged to participate in a number of extra-curricular in Ukraine. The cost of living and cost of education in Ukraine is easily affordable.
乌克兰医学学士
乌克兰多所大学的医学学士课程获得了印度医学委员会的批准。乌克兰医学学士的本科课程为6年。外国学生可以在乌克兰大学接受英语教学。每学年被分为两个学期—春季和秋季。学校鼓励学生们积极参加乌克兰的课外活动。乌克兰的生活和教育成本较易负担。
Advantages of studying in Ukraine are:
1.The quality of education is very good.
2.The cost of living and cost of education in Ukraine is easily affordable.
3.Student exchange programs are organized with various healthcare establishments within EU as well as outside it.
4.The institutes in Ukraine provide hands on practical training in the best private hospitals in Ukraine.
5.The admission process for MBBS in universities and colleges in Ukraine is quite simple without any hassle of admission exams or entrance exam in Ukraine.
在乌克兰学习的优势有:
1.教育质量很好。
2.乌克兰的生活和教育成本容易负担。
3.学生交换计划是与欧盟内外的各种医疗机构联合组织的。
4.乌克兰的医学院校在最好的私立医院提供实训。
5.在乌克兰的大学和学院,医学学士的入学流程非常简单,没有任何录取考试或入学考试的麻烦。
MBBS in China
The duration of MBBS course in China is of either 5 or 6 years. Foreign students are taught in English. In China, a good number of universities have been recognized by the Medical Council of India, some of which have been listed below in our article. Alongside, studying MBBS in Armenia is very cost effective if you compare medical studies in India and other countries like the USA, the UK, Australia, and Russia. The tuition fee, travel expenses, accommodation rentals and food expenses are all very economical in China.
The MBBS aspirant must have scored at least 50% in 12th class and must have qualified the NEET exam to get admission in a medical college or university in China. Different colleges may have different criteria, for further details check our articles on individual colleges in Armenia.
中国医学学士
在中国,医学学士课程的学制为5年或6年。外国学生用英语授课。在中国,很多大学已经得到了印度医学委员会的认可。此外,如果你对比印度和其他国家(如美国、英国、澳大利亚和俄罗斯)的医学研究,在亚美尼亚学习医学学士非常划算。中国的学费、交通费、住宿费和伙食费都很划算。
申请医学学士的学生必须在12年级取得至少50%的成绩,并通过NEET考试进入中国的医学院或大学。不同的学院可能有不同的标准,欲知更多详情,请查阅我们关于亚美尼亚个别学院的文章。
Advantage of Studying in China
1.The cost of studying in China is very less in comparison to the private medical colleges in India.
2.A good number of Universities are recognized by the Medical Council of India.
3.Only a few colleges require an English proficiency tests, admission in all other universities is a hassle-free process.
4.Student exchange programs are aplenty for the students pursuing MBBS in China.
5.Being close to India commute from china to India and the other way around is easy.
在中国学习的优势
1.与印度的私立医学院相比,在中国学习的费用要低得多。
2.许多大学被印度医学委员会认可。
3.只有少数几所大学要求英语水平测试,其他大学的录取都很简单。
4.在中国,对于攻读医学学士的学生来说学生交换项目非常多。
5.离印度很近,从中国往返印度很容易。
Preethi Selvaraj, studied Studying Abroad & Bachelor of Medicine and Bachelor of Surgery Degrees
MBBS in Ukraine is the best option.
Ukraine comprises many world-class Go nment Medical Universities that offer MBBS, MD and other degrees in medicine at a very affordable price.
The students who complete their MBBS or any other medical degree from a medical university of Ukraine are e gible to apply for a job in any part of the world.
The best thing about MBBS in Ukraine for Indian Students is very cost-effective. The standard of living, food, and education is extremely ch disregarding high quality. You are not overloaded with any exorbitant fee structure.
在乌克兰学医是最好的选择。
乌克兰有许多世界级的公立医科大学,以非常低廉的价格提供医学学士、医学博士和其他医学学位。
在乌克兰医科大学完成医学学士或任何其他医学学位的学生都有资格申请世界任何地方的工作。
对于印度学生来说,在乌克兰攻读医学学士的最大优势是费用非常划算。生活费、伙食费和学费都非常便宜。你不会有太大的学费负担。
Rohit Chhabra, Founder (2015-present)
MBBS in Ukraine is any day better than MBBS in China, considering following key points :
从以下几点可以认定,乌克兰的医学学士比中国的好:
1.Ukraine has Universities which are over 200 years old and have very high reputation. The medium of teaching is English, and are MCI recognized
2.Older and high reputed Universities in China teach either in Chinese or are bi-lingual. Meaning you need to develop skills in Chinese language in order to study Medicine.
3.Food - We Indians are very particular about the Indian tastes. Ukraine Universities have Indian mess running in few major ones (Check Kharkiv National Medical University Ukraine, VN Karazin Kharkiv National University) Please check for them.
4.It is difficult to survive as a tourist in China for over 2 weeks, with only option is of going to expensive Indian restaurants. Staying back for over 5 years it a very difficult bet altogether.
1.乌克兰拥有超过200年历史的大学,享有很高的声誉。英语教学,并得到MCI的认可。
2.中国历史悠久、声誉卓著的大学要么用汉语教学,要么是双语教学。也就是说,为了学习医学,你必须提高中文技能。
3.食物—我们印度人对印度口味非常挑剔。乌克兰几所主要大学(查一下哈尔科夫国立医科大学(Kharkiv National Medical University Ukraine)和VN Karazin Kharkiv National University)都有印度食堂。
4.作为游客,在中国逗留超过两周都很难忍受,唯一的选择就是去昂贵的印度餐馆用餐。而逗留5年多的时间,绝非易事。
Janhvi Neema, studied at AIMS Institute, Bangalore (2006)
There are many universities offering MBBS degree program but quality differs from one university to another. China or Ukraine both have good universities and zing infrastructure. You may be confused about which country to study in. Compared to universities in the U.S and parts of Europe, China has lower tuition fees for an MBBS program and in Ukraine the cost of living is low. Food, housing, and public transportation are easily available.
Both countries are best for MBBS Admissions in Abroad. Indian students can get admission in universities of China or Ukraine through the help of overseas education consultant. My father's friend daughter is studying MBBS in Chinaat China Medical University. She got admission through abroad education consultant Proline Consultancy.
有很多大学提供医学学士课程,但教学质量各不相同。中国和乌克兰都有很好的大学和极佳的基础设施。你可能很难决定该去哪个国家学习。跟美国和欧洲部分地区的大学相比,中国的医学学士课程学费较低,乌克兰的生活成本较低。食物、住房和公共交通都很方便。
这两个国家都是医学学士在海外求学的最佳选择。印度学生可以通过留学顾问的帮助进入中国或乌克兰的大学。我父亲的朋友女儿就在中国医科大学攻读医学学士。她是通过留学咨询公司Proline被学校录取的。
Singla Consultancy, MBBS in Ukraine expert
In my oion, Ukraine is a better option than China.
Why MBBS in Ukraine is better than MBBS in China?
在我看来,乌克兰是比中国更好的选择。
为什么乌克兰的医学学士比中国的要好?
1.MCI/WHO-approved Universities
2.Go nment Universities
3.175 to 200-year-old Universities
4.AIIMS HOD recommended University
5.MBBS in the English language
6.Opportunities in Schengen countries
7.Exposure to practical Knowledge
8.Easy to practice in India after studying MBBS in Ukraine
9.Good FMGE/NEXT passing ratio
10.No discrimination
1.MCI /世卫组织大学认可的大学
2.政府公办大学
3.175至200年历史的大学
4.全印医学院推荐的大学
5.英语教学的医学学士课程
6.申根国家的机会
7.接触实操知识
8.在乌克兰学习医学学士课程后,在印度很容易上岗
9.良好的FMGE/NEXT通过率
10.没有歧视
Aman Mishra, BSMD from Medical School (2024)
It depends on your budget
If yor budget is 12-15 lacs than Ukraine is the option
If your budget is around 20–30 lacs than China is the option
Both places are good
Recently China is in demand but value of study is same for both countries
So whichever you want to go you can choose
But first look at your budget
这取决于你的预算有多少
如果你的预算在120-150万卢比,乌克兰不错。
如果你的预算在200-300万卢比,中国不错。
两个地方都不错
最近中国很受欢迎,不过两国的教学质量都一样好
所以无论你想去哪,都不错
要先看看你的预算