Rajasthan: All six accused acquitted in Pehlu Khan lynching case
拉贾斯坦邦:在沛卢·汗私刑案中,六名被告均被判无罪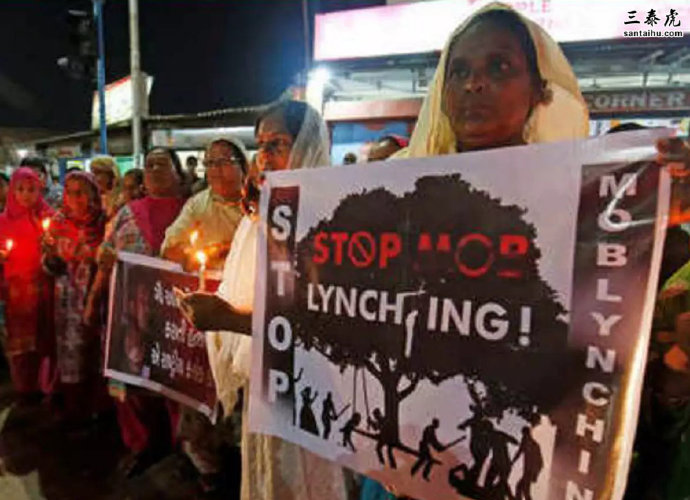 JAIPUR/ALWAR: A local court in Rajasthan's Alwar on Wednesday acquitted all the six accused in Pehlu Khan lynching case. However, Rajasthan additional chief secretary (Home) Rajeeva Swarup said the state go nment has decided to appeal ag inst the judgement.
斋浦尔/阿尔瓦尔: 星期三,拉贾斯坦邦阿尔瓦尔一家地方法院宣布,Pehlu Khan私刑案中六名被告均无罪。不过,拉贾斯坦邦部长斯瓦卢普表示,拉贾斯坦邦政府决定对这一判决提出上诉。
The court of additional district judge first (ADJ) had completed the final trial proceedings on August 7 and reserved the case for judgment on Wednesday. Proceedings in the court had been going on regularly after the apex court shifted the trial from Behror to Alwar.
法院已于8月7日完成终审程序,并将案件留到星期三宣判。在最高法院将审判从贝赫罗尔转到阿尔瓦之后,法院的诉讼程序一直在进行。
"The court gave benefit of the doubt to all six accused and acquitted them of lynching charges. We have not received the court order copy and will wait for it to study it and appeal in the higher court," additional public prosecutor Yogendra Khatana told reporters.
公诉人约根德拉·哈塔纳告诉记者:"法院对所有六名被告都作了无罪推定,并宣布对他们的私刑指控不成立。我们还没有收到法院判决书的副本,收到后将加以研究,并向上级法院上诉。"
Pehlu Khan, 55, his two sons and a few others were transporting cows from Jaipur when they were intercepted and thrashed by cow vigilantes near Behror on April 1, 2017. Pehlu died on April 4 in a hospital.
2017年4月1日,55岁的沛卢·汗及其两个儿子和其他几个人从斋浦尔运送奶牛时,被贝赫罗尔附近的护牛队拦截并殴打。沛卢于4月4日在医院去世。
The Behror police station had registered seven FIRs in the matter — one for Khan's murder and six for "illegal transport of bovines" as, the police say, six vehicles had been in use in the alleged crime. The trial had been completed in Khan's murder case, while the remaining six cases are at different stages of investigations and trials.
贝赫罗尔警察局已经登记了7起案件——一起是沛卢·汗谋杀案,另外六起是"非法运牛"案。警方称,在这起案件中使用了六辆车。沛卢·汗的谋杀案已完成审判,其余六个案件正处于不同的调查和审判阶段。
A chargesheet in Khan's lynching was submitted before the court ag inst Vi, Ravindra, Kalu Ram, Daya Nand and Yogesh Kumar on May 31, 2017. Subsequently, police also accused Goliya and Bheem Rathi of the crime and presented a supplementary chargesheet ag inst them. A case relating to the same crime was also filed ag inst two minors and they are facing trial in a juvenile justice court.
针对维平、拉文德拉、卡卢·拉姆、达亚·纳德和约格什·库马尔的私刑指控书于2017年5月31日提交至法庭。随后,警察还指控歌利亚和比姆·拉希犯案,并对他们提出追加指控。另外也起诉了两名未成年人,他们正面临少年司法法庭的审判。
According to additional public prosecutor Yogendra Khatana, statements of 47 witnesses have been recorded in the case, including that of Khan's two sons. All accused were currently out on bail.
公诉人约根德拉·哈塔纳表示,此案有47名证人作证,包括沛卢·汗的两个儿子。所有被告目前均在保释中。
印度时报读者的评论:
译文来源:三泰虎 http://www.santaihu.com/48282.html 译者:Jessica.Wu
外文:https://timesofindia.indiatimes.com
dean m•10393• Dean•traveller•6 days ago •Follow
if you frame Innocents this happens!! police framed Innocents!! judge acquitted!!
who are the real culprits then? CBI inquiry??
诬陷无辜,法院肯定会判无罪的!!
警察诬陷无辜者! !法官判无罪! !
谁才是真正的罪魁祸首呢?请中央调查局查一下吧
Kafir Singham•2601•Influencer Wordsmith News King • dean m•New Delhi•6 days ago
Congress and their chamchas
国大党
Theodore Balthazar•Wordsmith News King Member • Kafir Singham•6 days ago
Ha ha ha.... There were 3 videos of the lynching all culprits clearly visible. But still they were acquitted!!!
哈哈哈....有三段清晰的私刑视频,但他们仍然被判无罪!!
Sohan Kumar Jha•1358• Sohan•6 days ago
Now RaGa will cry along with all Pseudo Secularists, what they will say now as Rajasthan is being ruled by RaGa Chamcha
拉胡尔将会和所有伪世俗主义者一起叫嚣,拉贾斯坦邦是国大党执政,他们能说什么呢?
Joyee•3778•Influencer Movie Buff Wordsmith • Sohan Kumar Jha•Location•6 days ago
All six accused were caught on cellphone camera but a trial court in Alwar said the video was not clear enough to establish their presence! LOL.. Hahahaha Joke
六名被告都被手机摄像头拍下来了,但法庭称视频不够清晰,不足以证明是他们!
哈哈,真是笑话
Theodore Balthazar•Wordsmith News King Member • Joyee •6 days ago
Master stroke by bjp
人民党的杰作
FACHJ•401• TRUTH BE TOLD•6 days ago
When almost 50% of the population some communal mass-murderers and their sympathizers to rule the country, the society is bound to be a dysfunctional mess.
近50%的人投票让给一个大凶手统治这个国家,这个社会注定会陷入混乱。
Theodore Balthazar•Wordsmith News King Member • Manas Nayak•6 days ago
I mean no one was killed. All fake news... Giggle giggle ha ha!!
假的,没出人命
preeti10•Influencer Wordsmith News King • Manas Nayak•6 days ago
It is on video and one of the killers confessed on tv.
有视频为证,其中一名凶手在电视上认罪。
Koushik Dubey•268• Koushik•Kolkata•6 days ago
Justice Prevails.
正义终将获胜
Holy Gospel•686•Wordsmith Member • Holy•6 days ago
Amazing to throw all hate on Modi when the orders are from court and gt is Congress in Rajasthan.
案子是法院判的,拉贾斯坦邦是国大党执政,令人惊讶的是,很多人竟然把矛头指向莫迪。
Azz Khann•5315• Holy Gospel•6 days ago
The judge wanted to remain alive, had he given the verdict based on undeniable video evidence, saffron goons would have lynched and killed him as well.
法官也想要活命,如果他根据视频做出判决,那些徒也会私刑他的。
Bhanwar Awat•5833•Influencer Wordsmith News King • Bhanwar Awat•JODHPUR•6 days ago
GOOD JUDGMENT NO INNOCENT SHOULD BE PUNISHED IN ABSENCE OF WITNESS AND EVIDENCE.
没有证人和证据,无辜的人不应该受到惩罚。
Theodore Balthazar•Wordsmith News King Member • Bhanwar Awat•6 days ago
It makes me so proud of BJP... There was video evidence, but even then we got idiot judge to say all are innocent. Then he even questioned if there is proof that any murder was made ha ha
这真的让我佩服人民党……有录像证据,但即便如此,白痴法官还是宣布所有被告都是无辜的,甚至质疑是否有证据证明有人被杀,哈哈
Sudarshan Thakre•110• Sudarshan•6 days ago
Good news for Congress...!! They can harp on it and po iticize this.
对国大党来说是个好消息……他们可以喋喋不休做文章,把这个问题化。
Sound Mind•326• Sudarshan Thakre•Pune•6 days ago
isn't Rajasthan under congress rule ? isn't the police under congress there ?
拉贾斯坦邦不是国大党执政吗?那里没有国大党警察维持治安吗?
Yogesh Sharma•11793•Influencer Movie Buff Moderator • Yogesh•Location•6 days ago
Very good judgement. These people were falsely implicated due to pressure from the media and secular fa ists.
判得好!受到来自媒体和世俗主义者的压力后,这些人被牵连了。
Abhinav ?Maddy?•5725• preeti10•6 days ago
Pehlu Khan was a Beef smuggler. He died in his own gang fight of Cow Smugglers.
沛卢·汗是一个牛肉走私犯。他是在和其他牛贩子斗殴的过程中死的。
Manik Mishra•2436•Frequent Flyer Member • Manik Mishra•6 days ago
Amazing Judiciary....All caught on tapes and yet benefit of doubt..Mockery of Democracy.....Welcome to new Banana Republic...
神奇的司法....过程都被录了下来,还判无罪。我们的太可笑了.....欢迎来到新香蕉共和国…
konwar•2472• konwar•6 days ago
Human life cher then a cow in India
在印度,人命比牛更低贱
Praveen Nuk•1840•Influencer Wordsmith Member • konwar•Hyderabad•6 days ago
yes this happens when humans start behaving like animals..
是的,当人如畜生时,就会发生这种事情。
A R•4370• A•6 days ago
Good verdict. Justice served.
判得好,伸张了正义
Tejasvi Rana•691•Member • Tejasvi Rana•6 days ago
India is a hindu majority country, it''s soul is hinduism, if you want to live peacefully, than start respecting hindu views. Don''t kill cows if you want to live. Cows are sacred to us.
印度是一个印度教徒占多数的国家,它的灵魂是印度教,如果你想和平地生活,就应尊重印度教的观点。如果你想活下去,就不要杀牛。牛对我们来说是神圣的。
S L•60• Tejasvi Rana•6 days ago
I eat beef steak every weekend, and its delicious...
我每个星期末都吃牛排,很好吃……
Indian•2523•Influencer Wordsmith News King • Indian•6 days ago
Why shouldn''t the cow be made as the ''National Animal''?... just a thought.
为什么不把牛列为"国家级保护动物"呢?
Band of Brothers•Influencer Wordsmith Member • Indian •New Delhi•6 days ago •Follow
coz its not an animal ...its maa
因为牛是神,不是动物
Azz Khann•5315• Indian •6 days ago
Cow should be the PM of Endia
应该让牛当印度总理