Are 57% 'doctors' quacks? Govt says no, then yes
印度57%的"医生"是庸医?政府之前否认,现在承认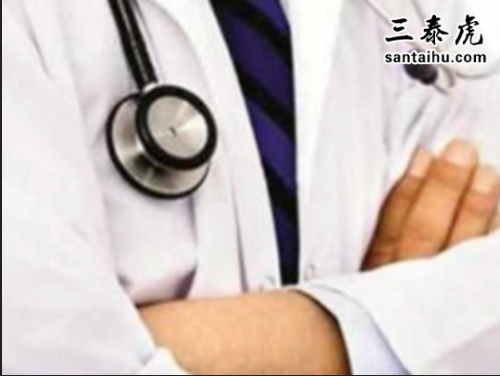 Are a majority of those practising allopathy in India quacks? The go nment said no, it now says yes. A 2016 WHO report on the health workforce in India had shocked everybody by stating that 57.3% of those practising allopathic medicine did not have any medical qualification. Then Union health minister JP Nadda had rubbished the report as "erroneous" in January 2018 while responding to a question in the Lok Sabha. But the data has now gained offi al approval, with the same health ministry using it to argue the case for allowing community health practitioners (CHPs) in the National Medical Commission Act just notified.
在印度,大多数行医人员是庸医吗?政府之前否认,现在却承认。2016年世卫组织关于印度医疗人员的一份报告震惊了所有人,其中57.3%的行医人员不具备行医资格。当时的联邦卫生部长JP Nadda在2018年1月回答人民院的一个问题时,将这份报告斥为"错误的"。但是这一数据现在已经得到了官方的认可。
The FAQ on the Bill (as it then was) issued by PIB on August 6 said 57.3% of personnel currently practising allopathic medicine do not have any medical qualification. According to the WHO report based on the 2001 Census, barely 20% of those who practised medicine in rural India had any medical qualification. It also estimated that 31% of those who cmed to be allopathic practitioners were educated only up to Class 12.
PIB于8月6日就条例草案发布的"常见问题"表示,57.3%的人员没有任何行医资格。根据世界卫生组织基于2001年的调查报告,在印度农村行医人员中,仅有20%拥有行医资格。据估计,其中31%表示只上过12年级。
印度时报读者的评论:
译文来源:三泰虎 http://www.santaihu.com/48209.html 译者:Jessica.Wu
外文:https://timesofindia.indiatimes.com
Manoj•2 hours ago
The figure 57% is surely wrong.
57%这个数据肯定是错的
Sachin Wazi•2 hours ago
What are students doing in an exam hall? They are just copying without studying. Because they think that studying is a big crime so just catch hold of a scholar. Later these copycats pay bribe to the govt. employees and get a high pay job. Do you know what will be the outcome of this? This is why there is such a high difference between America and India or even Pakistan.
学生们在考场里做什么?作弊啊,平时又不学习。
他们认为学习是大罪。后来这些作弊学士向政府雇员行贿,得到了一份高薪工作。你知道这会造成什么后果吗?
这就是美国和印度之间存在如此巨大差异的原因。
Godfather Senior•Mumbai•2 hours ago
Now people will trust Ayurved, Homeopath & Siddha than the reservation category doctors !
现在人们会相信阿育吠陀,顺势疗法和悉达医学,而不是靠预留名额才进入医院的医生!
Gaana User•2 hours ago
Quacks, quota and capitation based doctors are a great threat to indian health sy em.,Direct and bold Govt approach can only clear up this mess.
庸医、配额医生是印度卫生系统的一大威胁。只有政府对卫生系统进行大刀阔斧的改革才能清理这个烂摊子。
Ramesh Sachdev•3 hours ago
On top of this there are "QUOTA doctors" who get bare marks and become doctors.,GOD save India.
除此之外,还有一些"配额医生",他们只要考到一定分数就能当医生。天佑印度吧。
D•3 hours ago
What do you expect with reservation. Ultimately, it will be 100% quacks.
实行预留制,我们还能有什么指望?最终100%的印度医生都将是庸医。
Proud Indian•3 hours ago
Sir, if you keep reservation for such a high skilled requirement job, you will have only quacks.
如果这种高技术要求的工作都有预留名额,没有庸医才怪。
S G T Bhat•Mangalore•3 hours ago
The report appears misleading or is the health ministry making a misleading statement? It doesn't speak about the status of Ayurveda degree and post doctorates in this scenario? Has the Govt not consider them as doctors and classified them as "quacks"?
该报道似乎有误导性,还是卫生部发表了误导性声明?
怎么没有提到获得阿育吠陀学位和博士后的医生有多少?难道政府没有把他们当作医生,而是把他们归类为"庸医"吗?
Kunal•3 hours ago
Obviously.. What do you expect when there are so few seats in medical? Doctor patient ratio is one of the worst in the world.. Quackery will flourish
医学院的录取名额那么少,你还能指望什么?印度的医生和病人比例是全球最离谱的。庸医会越来越多
Das•UK•3 hours ago
The result of 70 years corrupted rule. Do you still want the corrupted ?
这就是70年腐-败统治的后果。你们还想让那个腐-败的印度政党重新上台吗?
Deshpande•3 hours ago
Let me comment frankly. Qualified doctors have no social responsibility.even rtd doctors are not,ready to work in rural area.,
说实话,有资格的医生也没有社会责任感,他们不想去农村地区工作。
Manoj•3 hours ago
One of these days the middle East countries will chuck out the Indian doctors the same way as the Pakistani doctors a couple of days back.
总有一天,中东国家会像几天前驱逐巴基斯坦医生一样驱逐印度医生。
Anil Gupta• manoj moharana•3 hours ago
Gulf countries are surviving because of asian skilled and unskilled workers and among them Indians are majority. Same with doctors. Qualified Indian doctors are well respected everywhere except in India. If they disqualify them, there healthcare will be disrupted. Bet, they don''t want that.
海湾国家之所以能生存下来,靠的是亚洲熟练工人和非熟练工人,其中印度工人占多数。医生也一样。除了在印度,合格的印度医生在世界各地都很受尊敬。如果取消他们的行医资格,当地的医疗服务会中断。这是他们所不想看到的。
Dirghayu•3 hours ago
if you got admission in medical college by paying 1crore rupees and neet score. is just 120 then what can we expect. The present Govt is also doing nothing to check this menance. Govt should think and no admission should be given to such students. qualifying marks should be 400 at least for all categories.
个1000万卢比,只要考120分,就能进入医学院。现任政府也没有采取措施制止这种行为。不应该录取这样的学生。录取分数至少应为400分。
Rambharosey•De•3 hours ago
100% of po iticians are quacks.
100%的印度政客是骗子。
Prafs•Unknown•3 hours ago
CON(g)RACE d the FOUNDATION of QUACKS, it failed to Give good Medical Facilities throughout INDIA and failed to have sy em to Check the Quacks.,Have these 57% quacks grown in last 5 years?
国大党没有在印度各地提供良好的医疗设施,也没有建立删选庸医的系统,这就造就了滋生庸医的温床。这57%的庸医是在过去5年里冒出来的吗?
JaiShri R•Planet Earth•4 hours ago
Even the qualified doctors are quacks. Take a look at states where 70% reservation is practiced. They cannot clear NEET exams. Just imagine the quality of doctors they have produced these many years.
即使是有行医资格的医生也是庸医。看看那些实行70%预留名额的邦。学医的学生都通不过NEET考试,想象一下这些年来他们培养出来的医生,素质能高到哪去。
Kulbir Singh Bhogal•4 hours ago
Almost all Pvt Hospitals are robbing the patients brutally,no mercy ,and po iticians are precting their masters by all means, common man is crushed with medical bills.,GOD save common man . Govt Hospitals are in shabby conditions.,Only GOD can save
几乎所有医院都在残忍地压榨病人的钱,毫不留情,老百姓要被医疗账单压垮了。只有神能拯救普通老百姓。公立医院的条件太差了。
Brahm•4 hours ago
Even MBBS doctors that you go to: assess how much money they can get out you before they detect what's wrong with you? They will tell you what's wrong with your health depending on their assessment of your financial situation.
即使你去看拿着临床医学学士学位的医生:在他们诊断你的病情之前,他们也会先评估一下能从你身上能赚多少钱?他们会根据对你的财务状况来作出诊断,告诉你出了什么问题。
Sasapu r prasad•4 hours ago
This is India sir , any thing will happening with money and power. This is universal fact .. Fake doctors fake hospitals ...fake fake.
这是印度。只要有钱和权,一切皆有可能。这是事实。什么都是假的,冒牌医生,黑医院等等。