Facing heat, TikTok removes 60 lakh clips over rule violations
面对高压,TikTok(抖音)删除600万个违规视频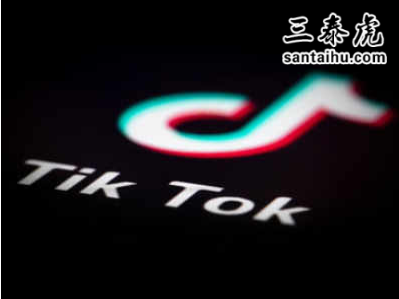 NEW DELHI: Chinese video app TikTok has removed over 60 lakh videos for violating content guidelines in India as it works to strengthen mechanisms to guard against the carriage of unlawful and obscene content on the platform, a top official has said.
新德里:印度一名高级官表示,中国视频应用TikTok删除了超过600万个违反印度内容指南的视频,该公司正努力加强防范平台上非法和淫秽内容传播的机制。
The move comes at a time when the company is facing regulatory heat in India, and has been served with a notice by the go nment, seeking answers to two dozen questions that centre around unlawful usage by children to carriage of content which is obscene and allegedly anti-national. "At TikTok, we are committed to maintaining a safe and positive in-app environment for our users to showcase their creativity and talent. TikTok in no way endorses or promotes content that is in violation of our community guidelines," Sachin Sharma, Director (Sales and Partnerships) at TikTok India told TOI.
此举正值该公司在印度面临监管压力,印度政府已发出通知,要求抖音就24个问题作出回复。TikTok印度销售与合作主管萨钦·沙玛告诉《印度时报》:"TikTok致力于维护安全积极的应用内环境,让我们的用户展示他们的创造力和才华。TikTok绝不支持或推广违反社区准则的内容。"
TikTok's parent Beijing Bytedance Technology Co. has said the app has over 20 crore users (downloads) in India, and is growing - both in terms of new user addition and also in terms of the content-traffic that they generate.
TikTok母公司北京字节跳动科技有限公司表示,这款应用在印度拥有超过两亿用户,而且还在增长——无论是新增用户还是内容流量,都在增长
Sharma said that TikTok - which is available in 10 major Indian languages - is taking steps to ensure that unlawful content gets blocked before being released on the app. "As part of commitment towards providing a positive in-app environment, we have removed over 60 lakh videos since July 2018 for violating our 'community guidelines'."
沙玛称,TikTok有10种印度语言版本,目前正在采取措施,确保非法内容在发布前被屏蔽。"为致力于提供积极的应用内环境,自2018年7月以来,我们已经删除了超过600万个违反'社区准则'的视频。"
印度时报读者的评论:
译文来源:三泰虎 http://www.santaihu.com/48086.html 译者:Jessica.Wu
外文:https://timesofindia.indiatimes.com
Hopeless•3 hours ago
Just let ppl live and do what they want! Just have age restrictions like netflix instead of banning and deleting
让大家紫游选择吧!只要有年龄限制就行,比如netflix,而不是一味封杀应用和删除视频。
Prashant Bhushan Tyagi•New Delhi•3 hours ago
Finally, Tik Tok has started taking steps to curb the spread of videos that violets its term. it helps in assuaging the concern of parents.
最终,Tik Tok开始采取措施遏制违规视频的传播。此举能缓解印度家长的担忧。
Sachin M658 Sachin-6 hours ago
this app needs to be banned
封杀这个应用吧
Upnorth4016 Upnorth -USA-2 hours ago
Who uses Tik Tok in India? Lower middle class youth, men without jobs. They while hours wasting their youth watching this junk. Ban Tik Tok.
都是哪些印度人在用抖音 ?
中下层产阶级年轻人,没有工作的男人。他们把青春浪费在看这些垃圾视频上。封杀Tik Tok吧。
Neha229 Neha-4 hours ago
This app has become a new platform for many Indian youth to make explicit bold videos ( in another words vamp/seductive videos) like no other platform. In their thrust to get more likes or comments or popularity young guys are going to any extend.
这款应用已经成为许多印度年轻人制作露骨大胆视频的平台。为了得到更多点赞、评论或人气,这些年轻人会不惜一切。
Sanmesh P4019 Sanmesh p-vadodara-4 hours ago -Follow
Its a Chinese app TikTok.. Should be banned..
这是款中国应用,应该封杀
Sanjoy Pandey9771 Sanjoy Pandey-Kolkata-3 hours ago -Follow
Tik Tok should be banned all over India.
全印度应封杀Tik Tok
John Tulip242 John Tulip-Pune-3 hours ago -Follow
Indomesia , voietnam , USA , Australia even Balgladesh has banned this App. In India we have not . Ban it app immediately
印尼、越南、美国、澳大利亚甚至孟加拉国都封杀了这款应用。印度没有这样做
Rajesh Pillai•Qatar•3 hours ago
Tik Tok should be banned completely.
彻底封杀吧
Abhee N•3 hours ago
Modi destroying India, can''t even ban tik tok, Tom Pakistan will attack what will we do
莫迪将会毁了印度,都不敢封杀tik tok。要是巴基斯坦发起攻击,我们要怎么办?
Andrew•3 hours ago
This app is a dangerous addiction and a curse to society.
玩这款应用很容易上瘾
Bala subramanian•Unknown•3 hours ago
Such apps spread more bad than good things.
这款应用程序上传播的糟粕比精华多。
Jaswinder Kaur•Mumbai•4 hours ago
Tiktok gives employment to most of the jobless people of our country why ban it then ? Even Pappu might join it in the future.
Tik tok为我们国家的失业者提供了大量就业机会,为什么要封杀它呢?就连拉胡尔将来也可能加入这个平台。
Common Man•India•5 hours ago
People are using their Chinese phone to message it must be banned bcoz its chinese.
人们用中国手机发信息。既然是中国制造,我们就应封杀中国手机
Common Man• Upnorth•India•5 hours ago
Many celebrities joined it, sehwag just joined
很多名人都加入这个平台,sehwag(印度前板球队长)刚刚加入
Chinmaya P• Common Man•Bengaluru•5 hours ago
He is jobless btw
顺便提一句,他失业了