Isro's 'Bahubali' falters, casts shadow on manned mission
Isro的"巴霍巴利"火箭给载人航天任务蒙上阴影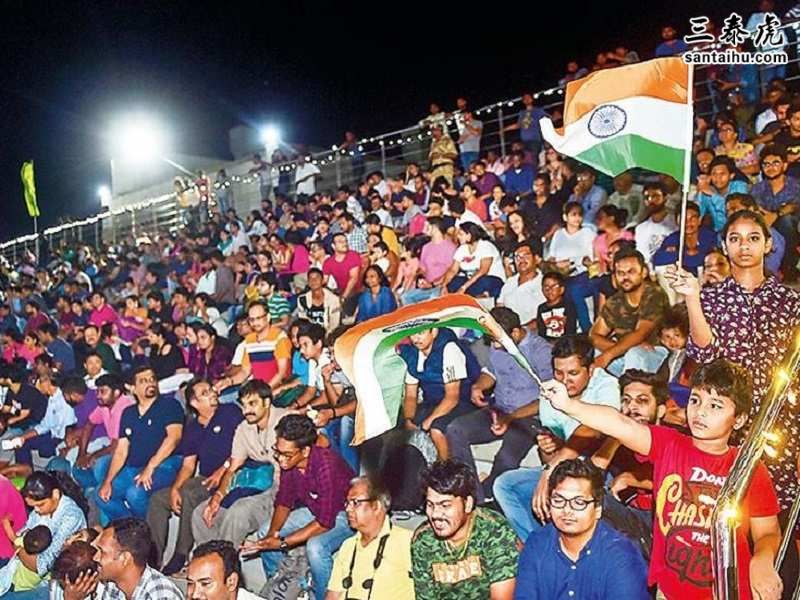 SRIHARIKOTA: The stalling of Chandrayaan-2 on Monday due to a leak in the cryogenic engine of GSLV-MkIII has put a question mark over Indian Space Research Organisation's future missions, including Gaganyaan. The manned mission slated for 2022 and missions to Sun (2020) and Venus (2023) are all dependent on the same rocket which now needs to be fixed.
斯里赫里戈达岛:由于GSLV-MkIII火箭的低温发动机发生泄漏,"月船2号"的发射于周一取消,这给印度空间研究组织未来的任务打上了一个问号,其中包括计划于2022年执行的载人航天任务"Gaganyaan",以及向太阳(2020年)和金星(2023年)发射探测器的任务,都依赖于该型号火箭,但该型号火箭现在需要修理。
GSLV-MkIII is called Isro's 'Bahubali,' as it can lift up to four tonnes. The earlier versions of GSLVs and the most successful rocket PSLV can carry much less mass.
GSLV-MkIII被称为Isro的"巴霍巴利",可以承载多达4吨的重量。早期的Gslv火箭和最成功的火箭PSLV的载重要小得多。
If Chandrayaan-2 continues to hang in balance due to technical challenges of the vehicle, so would Gaganyaan. That would also mean uncertainty over the Aditya mission planned for the middle of next year to study the sun's corona and its impact on climatic change.
如果"月船2号"因运载火箭存在技术挑战而不确定,那么"Gaganyaan"任务也将如此。这也意味着,计划于明年年中进行的研究太阳日冕及其对气候变化影响的"阿迪蒂亚"任务存在不确定性。
印度时报读者的评论:
译文来源:三泰虎 http://www.santaihu.com/48038.html 译者:Jessica.Wu
外文:https://timesofindia.indiatimes.com
Pinaki Banerjee•4235•Influencer Wordsmith News King • Pinaki Banerjee•NYC•3 hours ago
This is such an negative way of reporting a scientific activity!! I am not even sure if these reporters are qualified to write pieces on such an event as the "Gaganyaan". If failure puts question mark on a scientific endeavours then we would still have been roaming the jungles half naked. NASA fails every other day. The moon rover had glitches, the mars rover had glitches, astronauts have died on take off and landing as recent as couple of years ago. Compared to that the cryogenic leak is a small thing, and these idiots are writing a piece as if all has ended. Yes, this has been a let down owing to the expectations created around it. However, nothing is lost and I am sure that our scientists will cross this hurdle.
这篇报道太消极了!!
如果因为一次失败就给科学努力打上问号,那么我们现在可能仍然半裸着在丛林中漫步。
美国宇航局(NASA)隔三差五就失败。月球探测车发生故障,火星探测车也传来故障,
就在几年前,美国航天飞机发射和降落过程中发生事故,导致宇航员丧生。
与之相比,低温泄漏只是一件小事,而作者却在这里唱衰,仿佛一切都结束了。
是的,期望太高,结果令人失望。然而,这次并没有造成任何损失,我相信我们的科学家会跨越这个障碍的。
Vidya Karmarkar•273• Pinaki Banerjee•2 hours ago
we need to be honest in our scientific endeavours, which is exactly what isro is doing. hats off to them for that!!
搞科学研究,我们应诚实,Isro就是这么做的。向他们致敬!
VIJAY SAHAJPAL• VIJAY SAHAJPAL•3 hours ago
ISRO deserves praise for timely detection of the fault and saving on crores of money.
ISRO及时发现了故障,挽回了数百万美元的损失,值得称赞。
Nisha•222• Nisha•3 hours ago
Why such pessimism. It is all a part of the game and a valuable learning experience. ISRO will do it.
为何如此悲观。这只是一个插曲,也是一次宝贵的经验。ISRO会成功的。
truthconscience81•7909•Influencer Wordsmith News King • truthconscience81•US•3 hours ago
This is the height of nonsensical reporting. A technical snag has put a question mark on the entire space program? What kind of article is this? Who are you reporting for?
这报道太荒谬了。一个技术故障,就给整个太空计划打问号。
Krishna Deshpande•2072•Wordsmith Member • Krishna•Kochi•3 hours ago
one, problem is detected and would be rectified without any delay and loss, our reporter are writing articles more worse than enemy country reports. What a shame!
发现问题,及时纠正,才不会造成损失,我们记者写的文章比敌国的报道还尖酸刻薄。真丢人!
Amitosh Kumar•2498•Influencer Movie Buff Wordsmith • Amitosh•Patna•2 hours ago
Pathetic the way media and we are trying to show ISRO in bad light. It's technical fault which will be sorted out in some time, why to make hue and cry for this.
可悲的是,媒体试图抹黑ISRO。这是技术上的问题,迟早会解决的,为什么要大肆炒作呢?
Farook Shariff•3883•Influencer Movie Buff Wordsmith • Farook Shariff•3 hours ago
iSRO You can do ;it ;after rectifying the error .with your dedicated scientists and Enginers .!!!
ISRO有这么多敬业的科学家和工程师,纠正错误之后,ISRO会成功的。
Pappu Boy•4027• Pappu•3 hours ago
It's not even a failure, isro has a very good success stories so think positive, isro can definitely do it.
这又不算失败,isro有很多成功的案例,要往好处想,Isro肯定能成功的。
Nagaraj Bellary•814•Wordsmith Member • Nagaraj•2 hours ago
I request all commenting against ISRO to start designing a cryogenic engine of their own
The confidence with which you are criticising, I am sure you have talent and expertise to design a better Engine.
那些酸ISRO的人,自己去设计低温发动机吧。
批评人家的时候这么自信,我相信你们更有才,能设出更先进的发动机
Ganesh Dore•1847•Influencer Wordsmith Member • Ganesh Dore•3 hours ago
So it takes one more year ... do it right .. figure out what went wrong
还要一年才能找出问题所在
BHARAT•6977•Influencer Wordsmith News King • BHARAT•Sare Jahan se ache•2 hours ago
Success and failures are part of any Research & Development, the same is with ISRO
搞科研,难免会有成功和失败,ISRO也不例外
Unbreakable Indian•3158•Wordsmith Member • Unbreakable•38 mins ago
what a negative headline!! instead of praising the safety checks of ISRO that detected the failure, in time. This article is casting shadow on future missions. Such negative journalism should be avoided.
太消极了!!
怎么不赞扬ISRO的安全检查及时发现了故障。
给未来的任务投蒙上阴影的是这篇文章。以后别写这样的报道
Dayanand M Shetty•1387•Member • Dayanand•1 hour ago
well, ISRO is very careful and clever too. Let's give them time to fix the problem. studying of problem is more important than enjoying success. I give credit to ISRO for understanding this. Even though President was waiting to see the live launch, ISRO took wise decision to call off the launch. I pray and wish success soon to ISRO!!
ISRO也非常谨慎。要给他们解决问题的时间。尽管总统正在等待直播发射,ISRO还是做出了取消发射这一明智决定。我祈祷并祝愿ISRO早日成功!!
Ketan Kumar Lal•184•Member • Ketan Kumar Lal•Hazaribag•1 hour ago
y not u ppl make rockets instead
你们这些人怎么不自己去造火箭
Pasupathy Nemam Natarajan•Location•3 hours ago
Better later than never!
迟发射,总比发射失败好!
Nitesh Kaushik•Member • Nitesh Kaushik•1 hour ago
Every machine can develop issues, but good engineers are those who can come up with genuine solutions and help their community or country to succeed.
任何设备都可能出故障,优秀的工程师能够提出真正的解决方案并取得成功。
rajendran nair•8277•Influencer Wordsmith News King • rajendran nair•2 hours ago
Human being is capable to overcome this kind of things. And how other three countries US, Russia and achieved this feat?? All ways better a successful mission, if it is delayed for few more days, Weeks, months or years is not a problem. National pride is most important. However we have to accept failure gracefully similar to success.
人类有能力克服问题。美国、俄罗斯和是如何做到的?
为了圆满完成任务,就算再推迟几天、几周、几个月乃至几年,都不是问题。民族自豪感是最重要的。
然而,我们也应优雅地接受失败,就像接受成功一样。
Kinnu•6577• Kinnu•2 hours ago
Don't print useless and negative heading news. This type of message send negative vibes around. Stop this immediately. Hope the newspaper editors under stand the difference between burger and launch vehicles
不要刊登这种毫无意义的负面报道,会产生负面影响的。希望报社的编辑们能理解汉堡和运载火箭的区别
Terry Willson•14207•Influencer Moderator Wordsmith • Terry Willson•Mackay•53 mins ago
NASA reached for the stars and not without major setbacks and catastrophic events along the way.
NASA在探索恒星的过程中也遇到了重大挫折,也发生过灾难性事件。
vijay menon•30• Vijay Menon•54 mins ago
Learning from mistakes is a step stone for success. There is no need to get desperate.
从错误中吸取经验是取得成功的垫脚石。没必要绝望。
Aditya Singh•Member • Aditya Singh•1 hour ago
This Reporter has been taught that only negative news sells.
这位记者知道只有负面新闻才能火。
Ravi Ramaiah•25• Ravi•14 mins ago
who's is this Idiot writing this article ... does he know atleast the basics of rockets...
写这篇文章的笨蛋是谁?
他了解火箭的基本知识吗?