India likely to get information on 50 Swiss bank account holders
印度将获得50名印度公民的瑞士银行账户信息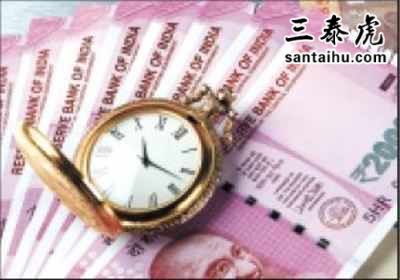 BERNE/NEW DELHI: Swiss authorities are in process of sharing details of at least 50 Indian nationals having accounts in Switzerland-based banks, with regulatory and enforcement agencies in the two countries tightening their noose on individuals suspected to have amassed illicit wealth.
伯尔尼/新德里: 瑞士当局将与印度分享至少50名印度公民在瑞士银行开设账户的详细信息,两国监管和执法机构正加强对涉嫌聚敛非法财富的个人的监控。
These individuals largely include businessmen associated with companies, including the dummy ones, in sectors ranging from real estate, financial services, technology and telecom to paints, home decoration, textiles, engineering goods, gems and jewellery.
这些人主要包括与企业有关联的商人,包括那些空壳公司,涉及的行业从房地产、金融服务、科技和电信,到涂料、家装、纺织品、工程机械产品、宝石和珠宝。
When the Narendra Modi government first came to power in the year 2014, it had termed the crackdown on the black money, including those allegedly parked in Swiss banks, as a key focus area. Since then, the two countries have strengthened their framework for the exchange of information in cases of financial wrongdoings, including by signing the global automatic exchange of information framework.
2014年,莫迪政府首次上台时,曾将打击黑钱(包括据称存在瑞士银行的黑钱)列为重点。自那时以来,两国加强了信息交流
印度时报读者的评论:
译文来源:三泰虎 http://www.santaihu.com/47852.html 译者:Jessica.Wu
外文:https://timesofindia.indiatimes.com
ONE LINER Challenge • 9 hours ago
IF ANY ONE CAN GET RESULTS - IT IS ONLY MODI
能办成事者,唯有莫迪也!

Robie Shoby• 2 hours ago
Just talk,talk and more talk the last over 5 years but not a single paisa recovered from these people who have stashed illegally obtained wealth abroad.People being fooled over and over again!
在过去5年里,一直在说个不停,但是连一毛黑钱都没追回来。人们一次又一次地被忽悠!
AK M• 7 hours ago
Round 2 of notebandi is welcome if it happens.
欢迎实施第二轮废钞令
Truth Hurts• 8 hours ago
We need a round 2 of currency change,,,ha ha ha ha, the last one went so well ha ha ha ha.
我们需要进行第二轮货币改革……上次的改革进行得很顺利,哈哈哈。
arundas814 • 6 hours ago
Please release the names of Congress crooks .
请公布国大党骗子的名字
Parbat Panwar • 7 hours ago
Govt sud insist on Swiss Govt to name first the politicians with highest money/ funds parked with them
政府应该要求瑞士政府首先公布那些存款额最高的政客的名字
Nevdeep Singh Gill • 7 hours ago
One small problem for Congress and the BJP. Both parties have leaders on the list. Can there be honor amongst thieves? This would suggest, yes. Indians will find out the depravity and greed amongst it's leaders.
国大党和人民党都面临一个问题,两党都有领导人在名单上。印度人会发现这些领导人是多么的堕落和贪婪。
elephantisland• 5 hours ago
Atleast no person in present BJP is in the list and it is a list of who is who in Congress.
至少目前没有印度人民党在名单上,名单上的人都是国大党议员。
Santimay Basu• New Delhi • 39 mins ago
Since sharing of information is not selective, names of the offenders will come to light. No one can escape.
信息共享没有选择性的,罪犯的名字都将曝光,没有人能逃脱。
narasarao • Hyd • 7 hours ago
Credit goes to Modi!
莫迪功不可没!
A K Dharmarajan• 6 hours ago
Better late than never. Wow. Imagine the shame of those those who cheated the country when they get exposed and get punished. BJP and Modiji have put the fear of God in those who think of cheating.
This is really good governance and deserves highest praise.
迟做总比不做好。哇,想象一下,当那些骗子被曝光并受到惩罚时,他们得多羞愧难当。印度人民党和莫迪让那些想贪污的人有了敬畏之心。
这是真正的治理有方,值得高度赞扬
Ravindran M • INDIA • 5 hours ago
It may take time -But some day we will begin to see action being taken on those who are kee their money illegally -
这可能需要时间,总有一天,我们将看到对那些不法分子采取行动
Kin• 4 hours ago
If that was the case many politicians should have been in jail.
如果真是这样的话,许多政客早就该进监狱了。
Vishal • 5 hours ago
Modi makes it possible
莫迪会做到的
Kkr • 6 hours ago
Unfortunately the process had been so slow but better late than never that all the smart ones who are still alive would have moved that money to another safe destination. My feeling was s that we will get 50 account numbers and names of holders but most likely with zero balance.
可惜这来得太慢了,但迟做总比不做好。
那些狡猾的人会事先把赃款转移走的。账户余额很可能都是零了
An Indian• 9 hours ago
Just gimmicks again
又是噱头
Vivek • Chandigarh, India • 9 hours ago
all would have shifted their monies elsewhere by now !!
现在大家会把钱转移到别的地方!!
jitendra kumar • 4 hours ago
Hahaha, just few days back India got information about black money account holder but This government refused to share name citing confidentiality. Many BJP leaders are also having name.
哈哈哈,就在几天前,印度获得了有关黑钱账户持有人的信息,但政府以保密为由拒绝透露姓名。许多人民党领导人也在其中。
Dr Vidyadhar Yellutla • Bangalore • 5 hours ago
Robber Vadra, Priyanka Robber might have shifted it to some other country.
瓦德拉,普里扬卡可能已经把钱转移到其他国家了。
Spaceman • Earth • 5 hours ago
NAMES NAMES NAMES NAMES NAMES NAMES NAMES NAMES NAMES NAMES NAMES
公布名字啊...
Manohar • Nagpur • 6 hours ago
But no action has been taken against any swiss bank acct holder till date. We should confiscate that amount in the Union budget and give these people stiff prison sentences.
到目前为止,印度政府尚未对瑞士银行的客户采取行动。我们应该没收他们的赃款,纳入联邦预算中,并严惩这些不法分子。
Hiralal • 2 hours ago
our judicial system is so full of loopholes and abnormalities that by the time the justice is met, the crooks die a natural death
我们的司法系统漏洞百出、等到正义得到伸张的时候,犯人都已经寿终正寝了
Anushka • Surat • 2 hours ago
If the source of income not shown, all accounts must be freezes and let them imprisoned.
如果收入来源不明,账户应冻结,并将账户持有人送进监狱。
sam cool• 7 hours ago
Even after 50 years nothing is going to happen
即使再过50年,也不会有结果的
Venkat S. Rao • 1 hour ago
We needs to know the assets of Gandhi family - Sonia, Rahul and Priyanka, Robert Vadra, Karthik and PC, Sibbal, Sangvi and others corrupt politicians.
甘地家族的资产有多少啊,索尼娅的资产有多少,拉胡尔和普里扬卡的资产有多少,还有罗伯特•瓦德拉等等
Nationcomesfirst • Mother INDIA • 3 hours ago
Name and shame these corrupt and prosecute them. India needs REAL results not just on paper or headlines .
点名批评这些腐败分子,并对他们提起公诉。印度需要的是结果,不仅仅是嘴上说说而已。
King Of • USA • 3 hours ago
Poor pappu barmaid shivering
可怜的拉胡尔和索尼娅吓得瑟瑟发抖。