Turkey gets culled from US defence program in warning sign for India
美国将把土耳其从F-35项目中剔除,这是对印度的警告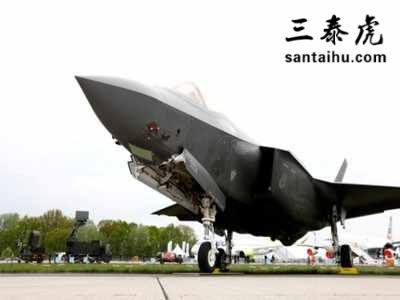 WASHINGTON: In what could be a grim foreboding for New Delhi and Indo-US ties, the Trump administration announced on Friday that it would stop training Turkish pilots on F-35 stealth fighters and cancel the sale of the jet to Turkey if the country went ahead with buying the Russian S-400 air defence sy em — a purchase India has also committed to in the face of Washington's opposition.
华盛顿:周五,特朗普政府宣布,如果土耳其继续购买俄罗斯的S-400防空系统,美国将停止训练土耳其飞行员驾驶F-35隐形战斗机,并取消向土耳其出售F-35战斗机。对于新德里和印美关系来说,这可能是一个不祥的预兆。印度也承诺购买S-400,即使面临华盛顿方面的反对。
The Pentagon went so far as to ask 42 Turkish pilots — who have been training in Arizona and Florida for the past several months preparing to receive the first of 100 F-35s Turkey has contracted to buy – to leave the United States by July 31.
五角大楼甚至要求42名土耳其飞行员在7月31日前离开美国。过去几个月,这些飞行员一直在亚利桑那州和佛罗里达州接受训练,以备接收土耳其购买的100架F -35战机中的第一批。
印度时报读者的评论:
译文来源:三泰虎 http://www.santaihu.com/47799.html
外文:https://timesofindia.indiatimes.com
I Am From Hell • dont know • 8 hours ago
Ok not a problem !! We need to keep russia on our side !! If US is not on our side no problem !! Russia is time tested friend of India !!
我们要让俄罗斯站在我们这边!!
美国不站在我们这边也没问题!!
俄罗斯是印度久经考验的朋友!
Indian• 717 • I Am From Hell • 6 hours ago
But The NDA is closer to US and Israel not Russia
与印度关系亲密的是美国和以色列,不是俄罗斯
Indian • Bangalore
If not close to Russia, then how they are purchasing S400? India is maintaining equidistant from US and Russia
如果和俄罗斯关系不亲密,那印度怎么能买到S400?
Rehand Damshen• I Am From Hell • Mumbai, India
I think we need to start manufacturing comparable fighter jets in our own country rather than relying on Russia or USA or any other nation for preserving OUR national security. It is NOT easy but we should direct our energy towards that goal.
我认为印度应研发国产战斗机,国家安全不能依赖俄罗斯、美国等国家。即使这一过程国难重重,我们也应努力实现这一目标。
Adi
The more we cave into the US pressure the more theyll make sure we depend on them. Do not cave in ever
我们越是屈服于美国的压力,就越会依赖美国
Dean • traveller
we will not give away to blackmail of any kind!! our engineers and scientists work for us companies, call them back and provide good working condition in 10 years they can ready 6 th gen fighter aircrafts for you.
Russia has been an ally for decades and stood by India when it mattered most. and as independent nation we have to choose friends who will look after pur long term interests!!
威武不能屈!!我们的工程师和科学家在美国公司工作,把他们召回印度,给他们提供优越的工作条件,他们可在10年内为国家造出第6代战斗机。
几十年来,俄罗斯一直是印度的盟友,在最关键的时候,俄罗斯总是支持印度。作为一个独立的国家,我们有权选择那些会顾及我们长期利益的朋友!!
Dr Secularism• 3647 • dean m
Indians only work as software coolies or ta drivers.
在美国的印度人,不是苦逼的程序员,就是出租车司机。
James • Tristan da Cunha
Very good. Stop buying any American equipment. France, Russia, Israel and Sweden should be the only suppliers.
很好。抵制美国货。只从法国、俄罗斯、以色列和瑞典买
Smita Kulkarni• 32 • Smita
Geographically and historically Russia has been an ally of India...and we cannot ditch our friend bcoz US says so...and S400 is one of the most advance missile sy em even better than American Patriot...so we should go ahead with S400 which is set to be delivered later this year
从历史上来看,俄罗斯一直是印度的盟友。我们不能抛弃朋友……S400是最先进的导弹系统之一,甚至比美国的"爱国者"还要先进。我们应该坚持买S400,预计今年晚些时候可以交付。
sumit singh• 547 • Sumit • 7 hours ago
We don't want American "F" fighters but America want defence deals with India. so let them cry.
我们不想要美国的战机,美国倒是想卖武器给印度。让他们哭去吧。
God • 7 hours ago
Lol, India is not Turkey.
They can shove their orders up their arrse.
We need the best missile defence in the world to counter , and with that in mind, porkkis would be even less of a threat later on.
哈哈,印度不是土耳其。为了对抗,我们需要全球最先进的导弹防御系统
Harmonica• 2826 • God • 7 hours ago
Turkey produces its own wons and is a NATO member. You Hindu rats of third-world slum cannot match with developed, civilised Turkey. You Hindu rats will stop it just like Hindu rat Modi stopped purchase of oil from Iran over US threats.
土耳其是北约成员国,会自己造武器。第三世界贫民窟的印度无法与发达文明的土耳其相提并论。你们会主动放弃购买S-400的,莫迪之前就有过受美国威胁而停止从伊朗购买石油。
mintu mandal • 7 hours ago
India should not buy any won sy em from USA, we should learn from the history and we do not have direct competition with US allies
印度不应从美国购买武器,我们应该从历史中吸取教训
Anurag • 7 hours ago
S400 is the best air defence sy em to buy out there,,better than the American 'Patriot' sy em.Plus Russia is a loyal friend
S-400是最先进的防空系统,比美国的"爱国者"系统更先进。况且,俄罗斯是一个忠诚的朋友,靠得住
Harmonica• 2826 • ANURAG • 7 hours ago
Selling won does not mean loyal friend.
愿意卖武器给你,并不意味着对方是忠诚的朋友。
Hemant • 7 hours ago
India and should solve their disputes and jointly drive this so called super power out of ASIA. Where there are superpowers they're violence
印度和应该解决争端,共同把这个所谓的超级大国赶出亚洲。哪里有超级大国,哪里就有暴力。
Suresh G•Hemant Gupta • 5 hours ago
USSR was looking after it''s own interests when they helped India in the past. Days of USSR is over and it is Russia now. Unless we are sure that our interests are served we should not go ahead with buying of any arms
过去苏联帮助印度是为了自己的利益。苏联时代已经结束,现在是俄罗斯了。除非己方利益得到满足,否则我们不应该继续买俄罗斯武器
Ulhas • Navi Mumbai • 6 hours ago
If the choice is between choosing US or Russia, India should choose Russia as it's a more RELIABLE trading partner.
如果要在选择美国和俄罗斯之间做出选择的话,印度应该选择俄罗斯,俄罗斯是一个更可靠的贸易伙伴。
Harmonica• 2826 • Ashok Kumar • 7 hours ago
BIackies have already stopped the purchase of oil from Iran.
印度已经停止从伊朗购买石油了。
saumya tiwari • 5 hours ago
Never trust America. Russia is a time tested friend of India.
绝不能相信美国。俄罗斯是印度久经考验的朋友。
Oppo • Naharlagun • 7 hours ago
India don't need to panic about that rather Modi go nment should go ahead with S-400 triumph air defense sy em Russia is our all weather friend but USA we can't trust them...
别担心,莫迪应该继续购买S-400凯旋防空系统,俄罗斯是我们的全天候朋友,而美国不可信
Krishnamurti Narrainen • Quatre Bornes, Mauritius • 7 hours ago
NO PROBLEM PM MODI IS HERE
没事,我们有莫迪
Soumitra • 7 hours ago
Let It Be. But India Should Me More With Trustworthy Friend Like Russia And Israel
印度应该和俄罗斯、以色列这样值得信赖的朋友在一起
Goverdhan • 7 hours ago
India should not depend on unreliable USA.
印度不应该依赖美国,靠不住
ajitvadakayil Vadakayil • calicut • 7 hours ago
INDIA DOES NOT CARE FOR BULLY USA..
RUSSIA IS OUR TRUSTED FRIEND..
俄罗斯是我们值得信赖的朋友。
Amol Jadhav • 3 hours ago
Let''s cancel the F-35 deal and goto better fighter planes in the world.
取消F-35合同,转而选择性能更先进的战斗机。