Sold & gang-raped, turned away by cops, UP widow burns herself
被卖、被轮奸,警察又拒绝提供帮助,北方邦一寡妇选择zi*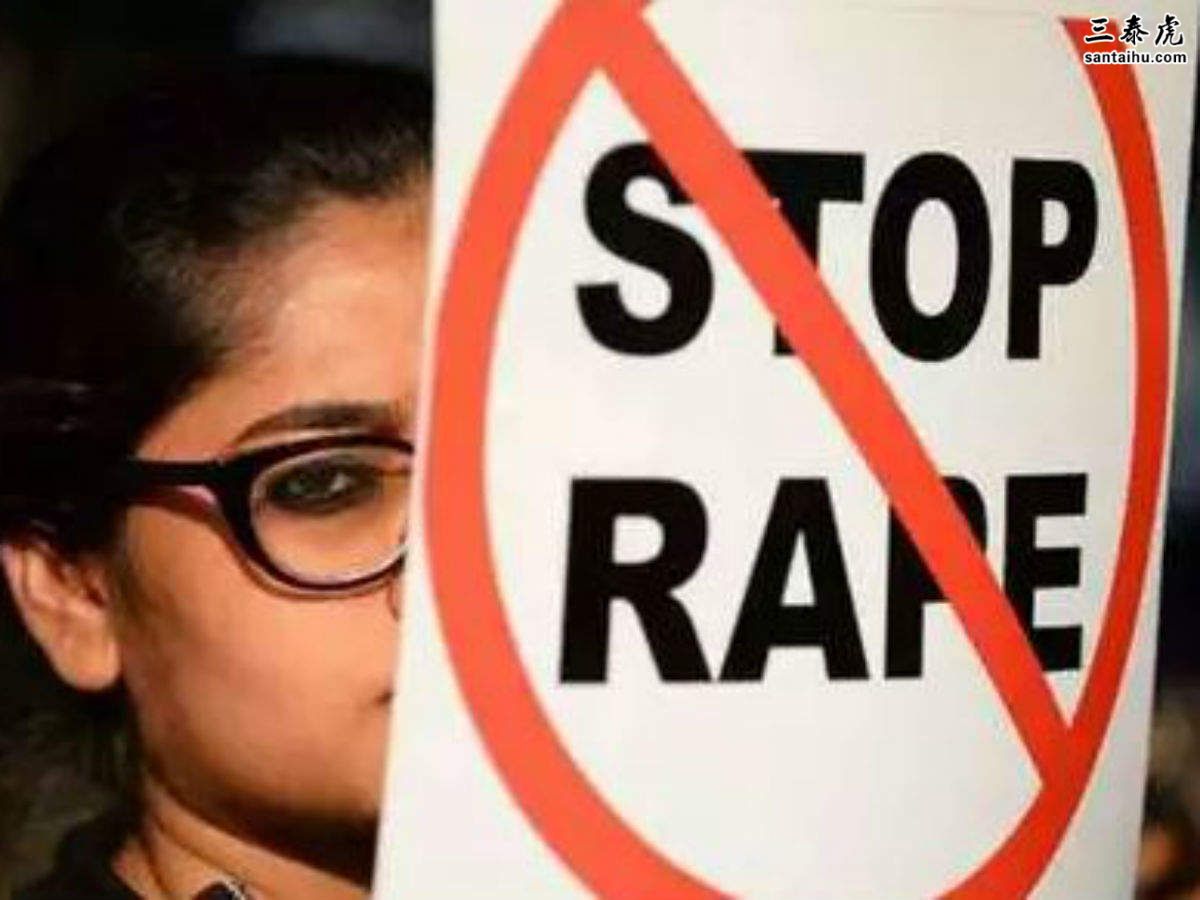 MEERUT: In a shocking case of exploitation, crime and alleged police apathy in Uttar Pradesh, a widow in her late 20s was allegedly sold by her father and aunt for Rs 10,000, gang-raped by her "keeper" and his friends, and then turned away by the police when she approached them for help. The traumatised woman set herself on fire last month and is now battling for her life with 80% burns at a private hospital in Delhi.
密鲁特: 北方邦发生了一起令人震惊的案件,一名20多岁的寡妇据称被其父亲和婶婶以1万卢比的价格卖掉,后被"买主"及其朋友轮奸,当她向警方求助时又被拒绝。上月,这名受创伤的女子在家中zi*,烧伤面积达80%,目前在德里一家私立医院治疗。
The woman, from Hapur in west UP, was allegedly sold after the death of her husband. The man who "bought" her had taken loans from several people and sent the woman as domestic help to the houses of his creditors, where she was repeatedly harassed and raped. On Sunday, Hapur SP Yashveer Singh said an FIR had now been registered ag inst 14 persons under the sections of rape and an investigation initiated in the case. Delhi Commission for Women (DCW) chairperson Swati Maliwal has taken up her case and written to UP chief minister Yogi Adityanath, seeking justice for the woman.
据称,这名女子是在其丈夫死后被卖掉的。"买下"她的那名男子曾向几个人借过钱,便把这名女子送到这几个债主家里做家务,在那里她不断遭到骚扰和强奸。星期日,哈普尔警司 Yashveer Singh称,根据强奸法案和对此案的调查,已经对14人进行立案登记。德里妇女委员会(DCW)主席Swati Maliwal已经着手处理该案件,并致信首席部长Yogi Adityanath,为这名妇女伸张正义。
"DCW is in receipt of a representation from a survivor of gang-rape belonging to Hapur. The survivor has suffered unimaginable harassment at the hands of the UP police in Hapur who have refused to register an FIR despite repeated compnts," read the letter sent by the DCW chairperson. "This insensitivity and shameful conduct of the UP police compelled the survivor to immolate herself. She is currently undergoing treatment at a hospital in Delhi," the letter adds.
DCW主席在信中写道:"根据受害人的陈述,她遭受了难以想象的骚扰,而哈普尔警方拒绝立案,尽管该女子不断投诉。"北方邦警察的这种麻木不仁和可耻的行为逼得受害人选择zi*。她目前正在德里的一家医院接受治疗。
The DCW letter said the survivor was allegedly sold for Rs 10,000 to a Hapur resi nt. "That person had borrowed money from several people and in return the survivor was forced to work as domestic help at the houses of these persons without any remuneration. Here, she was subjected to continuous harassment and gang-rape."
DCW在信中称,据称这名女子被以1万卢比的价格卖给了哈普尔的一名居民。"该男子曾向几个人借过钱,作为回报,他将该女子送到这些人家里做家务,没有任何报酬。在这里,她不断遭到骚扰和轮奸。"
The woman alleged that she approached police officers as well as the Hapur SP, but they refused to register her compnt, let alone take any action ag inst the accused, the letter says. The women tried to immolate herself on April 28. Expressing shock over the handling of the "grievous" matter, DCW chairperson Swati Maliwal asked the UP CM to release adequate compensation. She also called for an inquiry into the role of the Hapur police. "We have received a compnt ag inst at least 14 persons and a probe has been set up," said Rajesh Kumar Bharti, station house officer, Babugarh police station. In a video of the woman, which is being circulated on social media, the survivor can be seen saying, "Police did not take any action and pushed the matter under the carpet by taking money."
信中说,这名女子声称她曾向警方和哈普尔警司寻求帮助,但对方拒绝为她立案登记,更未对被告采取任何行动。4月28日,这名女子试图自杀。DCW主席斯瓦蒂·马里瓦尔对警方的处理表示震惊,并要求北方邦首席部长提供足够的赔偿。她还呼吁对哈普尔警方进行调查。巴布加尔派出所警官拉杰什•库马尔•巴蒂表示:"我们已收到对至少14人的投诉,并已展开调查。"在社交媒体上流传的视频中,这名女子称,"警方没有采取任何行动,他们收了钱把这件事压了下来。"
印度时报读者的评论:
译文来源:三泰虎 http://www.santaihu.com/47619.html 译者:Jessica.Wu
外文:https://timesofindia.indiatimes.com
Dean • traveller • 16 hours ago
names not published? why not? seculars involved?
为什么不公布罪犯的姓名?
dean m • Pune • 9 hours ago
in UP, cows are safer than humans ..
在北方邦,牛都比人更安全。
Ishita S • 9 hours ago
humans were equally unsafe before but cows safety has definitly increasced
和以前一样,人还是不安全,而牛的安全已经明显加强了
Deep Yadava • 16 hours ago
horrible animals
可怕的畜生
Gopal • Delhi, India • 16 hours ago
up police is the most insensitive and corrupt
北方邦警察最麻木不仁,最。
Gopal Dhar • 5 hours ago
Sad, very sad! Po iticians in power are more worried about losing power than precting people.
悲哀! 当权的政客更担心自己失去权力,而不担心人民的安危。
PakisareHomosandSuck • 15 hours ago
Shocking. Better to die than live in a society that doesnt support you. Cops must be fired.
令人震惊。与其生活在这样的社会中,还不如去死。解雇那些警察。
PakisareHomosandSuck • 9 hours ago
Wrong! It''s better to kill everybody who has tormented you !!
错了! 与其自杀,还不如杀了所有折磨过你的人!
PakisareHomosandSuck • Mumbai • 8 hours ago
Ache din under Illiterate PM
文盲总理治下,人们过上了"好日子"
Konfucius Ken • 15 hours ago
Her father and aunt are to be arrested first followed by the " sl ve" buyers and the " police" who refused to help her.
先逮捕她的父亲和婶婶,然后逮捕她的买主和"警察"。
Konfucius Ken • 15 hours ago
The Police personal must also be terminated from their job including the SP
解雇那些警察
Konfucius Ken • 14 hours ago
Nothing of that sort will happen because no cow is involved.
这是不可能的,受害者又不是牛。
M Bhargav • 7 hours ago
How abt Yogi??? Feku always help rapist
莫迪所在的人民党总是袒护强奸犯
Dreet • 15 hours ago
Life of women in UP is worse than Syria Gaza and Libya today
如今,北方邦妇女的日子比利比亚人民的日子过得更苦
Dreet • Dubai, UAE • 9 hours ago
Woman in our society is highly insecure, unsafe and facing numerous challenges in the life. Regardless of age and re gion, she endures molestation, verbal abuses, unwanted touching, sexual harassment and rape constantly.
在我们这,女性是非常不安全的,生活中面临着无数的挑战。无论年龄和,她们忍受着性骚扰、言语虐待,乃至被强奸。
paarth d • 15 hours ago
It is zing that the police force can refuse to register a compnt. The policemen should be removed from the jobs and taken to court and held culpable for the suicide of this women. Policing is a job and you can''t do subjective judgements on which compnt to register or not. We really need an zing home minister who improve our police force from the horrible standards they have now. The IPS has clearly failed to deliver because despite many decades these IPS officers have failed to build ... Read More
令人惊讶的是,警方竟然可以拒绝立案。应该撤了他们的职,让他们上法庭,对这名妇女的自杀负责。
Later • 14 hours ago
In south India women are treated much better than in places like UP !
There is just no comparison between north & south
在印度南部,女性的待遇比北方邦要好得多!
北方和南方根本没有可比性。
Vicky Sharma • Vicky Sharma • India • 15 hours ago
Shhhh dont disturb Feku now. He is busy fooling people to get ves. If you him again, then maybe he will spend a day or so checking on what this in dent is all about. Till then he is really busy ""wng (buying) ves""!!! Shhhhhhhhhh.
现在不要打扰莫迪。他忙着哄骗人们去投票。
Anis Khan • 16 hours ago
Up has become hell under ganja gunda
北方邦沦为了地狱
Bronz Body • kanpur • 16 hours ago
In Feku''s India, daughters are not safe.
在莫迪治下的印度,女性不安全啊。
Isaacbenjaminraj • Location • 10 hours ago
BJP gt cares only about cows
人民党只关心奶牛
Shankar Rao • 13 hours ago
Why PM is kee quite
为何总理保持沉默?
arundas814 • 13 hours ago
The police involved should be fired. That will signal other police fo not taking action on such in dents.
应该开除涉事警察,提醒其他警察不要这么做。
ashis • India • 7 hours ago
Why is there no FIR ag inst those policemen who refused to help? They should be charged along with the criminals.
为什么没有对拒绝提供帮助的警察立案??他们应该和这些罪犯一起被起诉。