is it safe at night in china? (3)
在中国,晚上外出安全吗?(3)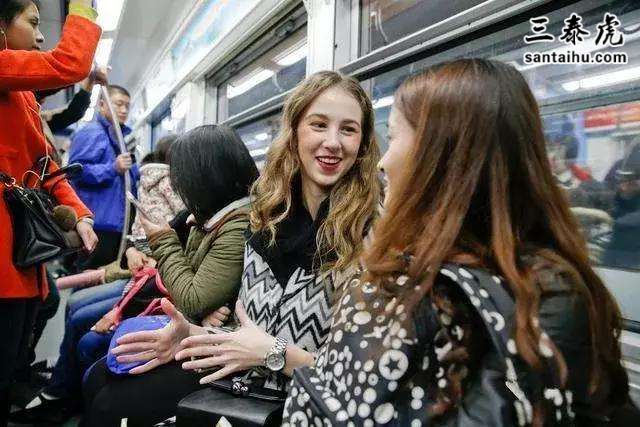 资料图
Quora读者的评论:
Yuval Bloomberg, Expert and addict of East Asian Cultures.
East Asia in general and China in particular, are probably the safest places in the world.
I lived in Taiwan and Thailand, visited China many times. I walked on foot in places where there were no tourists. I had never felt concern for my safety or personal insecurity.
As someone who lives in Switzerland, I have traveled extensively in Western European countries, lived in the United States for several months, traveled there and toured some of the big cities.
It is much more frightening to travel around non-tourist areas in Western countries. No doubt about it.
东亚,尤其是中国,可能是世界上最安全的地方。
我曾住在**和泰国,去过中国大陆很多次。我步行走在没有游客的地方。我从来没有担心过自己的安全。
作为一个生活在瑞士的人,我去过西欧很多国家,在美国生活旅行了几个月,并参观过一些大城市。
在西方国家,在非旅游区旅游更让人不安。这是毫无疑问的。
Maureen Jan, Global Mobility Consultant
Depends where in China, and if you are a foreigner and new to China, please plan to arrive in China during daylight hours (arrive by 8pm latest). Better yet, book the hotel transfer before arriving.
DO Not land at Guangzhou airport after midnight.
As you exit, you will discover there are no taxis. (No legitimate ones). You will be taken in a car driven by gangsters. You may be fine if you pay, and pay and pay to your gangster driver. His two henchmen join in the car as you are driven around this massive airport so there's no way to escape. Mom says 'if you arrive at airport at night, please sleep at airport until sunrise, DO NOT COME OUT'. Y'all should listen to mom.
这取决于你在中国的什么地方,如果你是外国人,刚到中国,请尽量在白天到达中国(最晚在晚上8点前到达)。更好的办法是,在到达之前预订酒店的转乘车票。
不要在午夜之后降落广州机场。
因为当你走出机场时,你会发现没有出租车了。(没有正规出租车)。你会坐上一辆黑车。如果你付钱给流氓司机,你也许会没事。他的两个追随者会上车,带着你在这个庞大的机场一直绕,没有逃脱的机会。妈妈说:"如果你晚上到达机场,请在机场睡一觉,等天亮再出来。"你们都应该听妈妈的话。
Ian Cao, B.S. Animal Science, North West Agriculture and Forestry University (2018)
Before my first trip to America several years ago, 'the safest city around the States' Honolulu, I had never been told you shouldn't hangout too late outdoors.
Because its perfect normal like I always eat barbecue and drink beers, chat hours with my friends over midnight during the summer. That's what we young people usually do to reunion with some old friends and parents wouldn't worry too much about us.
We donot have the problems of drugs and gun violence at all.
We met several teenagers with hood in our way and asked for smokes, seemed like high at that time on our way back to the campus of UHM from Waikiki. We, a group of people, and they didn't bother us too much after we said no. We didn't pay much attention at that time, but the professor told us that punks may carry some weapons and tragedy happened before.
When I think about that now, I still terrified, because I was the guy doing the conversation with that person, maybe one wrong word I said, I cannot share this story with you guys today.
译文来源:三泰虎 http://www.santaihu.com/47589.html 译者:Joyceliu
几年前,在我第一次去美国檀香山(檀香山是全美最安全的城市)之前,从来没有人告诉过我不要在户外逗留太久。
因为这很正常,就像我总是在夏天吃烧烤,喝啤酒,和我的朋友在午夜聊天。与一些老朋友团聚,这是我们年轻人经常做的事,父母不会太担心我们。
我们根本没有毒品和枪支暴丽的问题。
在我们从威基基海滩回夏威夷大学的路上,遇到了几个穿着连帽衫的青少年,他们跟我们讨烟抽,他们看起来很兴奋。我们是一群人,在我们拒绝后,他们也没太纠葛,就此作罢了。当时我们并没有太在意,但是教授告诉我们那些朋克仔可能身上会携带一些武器,以前就发生过这种悲剧。
现在回想起来,我仍然很害怕,因为我就是和那个人交谈的人,也许只要我当时说错了一个词,今天就没机会和你们分享这个故事了。
Stephanie Smith, worked at Goldman Sachs
China is generally very safe at night. From my perspective, the center of the economic world will continue to shift toward's China's incredible ability to execute and get things done.
But these are the 5 big reasons I couldn't live there:
1.Smoking. Everywhere you go there are people blowing smoke in your face. It's disgusting and everything stinks, every restaurant, elevator, even walking down the street. As a non-smoker, it's disgusting and stinks.
3.Time. Going to the bank, getting stuck in traffic, queues for things… I just can't stand the waste of time doing some things. Some endless paperwork to do simple things just feels not as efficient as they could be. I can't stand wasting time waiting for things, it is worse than wasting money.
3.USA relations. USA has made doing business with USA from China horrible. China can no longer trust the USA that has convinced itself China is a threat, to distract Americans from the reality that their own leaders have screwed them up. As Wein wrote, China needs to announce, "We want to be the world leaders in free trade." Then send envoys around the globe to negotiate better bilateral trade terms in order to offset the losses from the ongoing U.S. disagreements. Joint ventures in which foreign companies control the majority share are initiated in all sectors, from industrials and autos to raw materials. As China's influence around the world becomes greater, the U.S. further isolates itself.
在中国,夜晚外出一般都很安全。在我看来,经济世界的中心将继续向中国令人难以置信的执行力和办事能力转移。
但我无法忍受住在中国的五大原因如下:
1.吸烟。无论你走到哪里,都有人会往你脸上吞云吐雾。真是太恶心了,所有的东西都很臭,每家餐厅,每部电梯,甚至是走在大街上,都一样。作为一个不吸烟的人,我觉得很恶心,很臭。

3.时间。去银行办事、堵车、排队……我无法忍受这种时间的浪费。简单的事情也需要冗繁的文书,效率实在不够高。干什么都要排队,太浪费时间了,比浪费金钱更糟糕。
3.中美关系。美国把跟中国做生意这件事变得很可怕。中国不能再相信美国,美国认为中国是一个威胁,是为了转移美国人的注意力,让他们忘记事情是被他们自己的领导人搞砸的。中国要作出声明:"我们想成为紫游贸易的世界领导者。"派遣特使到世界各地,就更好的双边贸易条款进行谈判,以抵消美国目前分歧造成的损失。随着中国在世界上的影响力越来越大,美国进一步孤立了自己。

Bill Herman, M. S. Institute of Advanced Studies in Administration, San Francisco State University (1972)
Basically YES. You can walk the streets most anywhere at late night alone, male or female. China has about the lowest crime rate per capita in the world.
Very little Violent Crime. Very safe country.
基本上是的。无论男女,你都可以深夜独自走在街上。中国的人均犯罪率是世界上最低的。
暴丽犯罪很少。中国是一个非常安全的国家。
Deshawn Peterson, Freelancer (2016-present)
Of all the places I've traveled, Shanghai is by far the safest place to be in. I think because of the politics and lack of education, people aren't aware of how safe Shanghai is or either the other tier 1 cities.
Of course there's crime, but nothing like the cities across the globe. From my experience, the common crimes I hear about all theft within the expat community. Rarely do I hear about fights or violent offenses.
Also, when I speak to my female friends, they also agree about their safety especially being a women and going out late at night, living alone, and etc.
I want to say the large population on the streets contributes to the safety level. There's people everywhere and eyes ways looking.
In simple terms, Shanghai is safe.
迄今为止在我去过的所有地方中,上海是最安全的地方。人们不知道上海或其他一线城市有多安全。
中国当然也有犯罪,但远比其他国家的城市少。从我的经验来看,我在外籍人士社区听到的犯罪行为就是盗窃。我很少听说打架斗殴或暴丽犯罪。
而且,当我和我的女性朋友聊天时,她们也认为自己很安全,尤其是作为一名女性,晚上很晚出门,独自生活等都没问题。
中国的街道上人很多,有助于提高安全水平。到处都是人,有那么多双眼睛盯着。
简而言之,上海很安全。
Sati Marie Frost, Independent Escort (2017-present)
When I was there, I wandered around Hong Kong and Zhuhai at all hours of the night - I was out most nights between 10pm and midnight, but also frequently taking walks at 2am, 3am, sometimes 4am. Sometimes it would be totally deserted, other times I'd see people. I always felt totally safe, and was never bothered in any way. My landlady warned me that theft is common in China, so I should guard my personal belongings, but I never had any trouble there either.
China feels safer to me than most of the places I've travelled, and so far it's the only country I've been to where I've never once been groped or harassed.
我住在中国的时候,会在夜间任何时刻在香港和珠海闲逛——大多数夜晚,我会在晚上10点到午夜之间出去,但也经常在凌晨2点、3点、有时甚至4点在户外散步。有时四周一个人也没有,有时也会看到一些人。我一直觉得很安全,从来没有过任何烦恼。我的女房东警告我,中国的偷窃犯罪很常见,让我保管好个人物品,但我也从来没有遇到过任何麻烦。
对我来说,中国比我去过的大多数地方都要安全,而且到目前为止,在我去过的国家中,中国是唯一一个我从未被揩油或骚扰过的国家。
Giovanni Siano, works at Self-Employed
I happened to be in SHANGHAI a few years ago and after a heavy dinner (burp!!!) with tooo many dumplings, tooo much chillie paste and tooo much beer I couldn't sleep!
So, I ventured out at 3 AM wondering around Nanking St. (Nanjing Lu) and surroundings. Nothing..really nothing..happened to me.
Please note that I've done similar stunts (night walking) in several Asian cities (Seoul, Tokyo, Hong Kong, Taipei, Bangkok, Kuala Lumpur (and even Jakarta and Manila!!!) and nothing ever happened to me.
But…I wouldn't do that in Europe.
几年前我在上海吃了一顿丰盛的晚餐(打嗝!!),吃了太多的饺子,太多的辣椒酱,喝了太多的啤酒,我睡不着!
于是,我凌晨3点出门,在南京路和周围闲逛。什么都没发生,真的没有。
我在几个亚洲城市(首尔、东京、香港、台北、曼谷、吉隆坡,甚至雅加达和马尼拉!!)也这样夜间散步过,什么都没发生。
但是,我在欧洲可不敢这么做。
Abe Peck, Dir. Business to Business Communication
I've been to China perhaps 10 times. I have never felt at risk, even when lost in a very dark area of Beijing with my wife many years ago. Personally, I was surprised about 5 years ago, also in Beijing, when I saw several teens get into a fistfight in an all-Chinese neighborhood. It was that unusual – and, again, they kept it too themselves. The only negative I ever heard was that a friend in Shenzhen, an Anglo who lives like a local and is essentially a native speaker and reader (he translates text), was stabbed. It's not total consolation, but there was an outpouring of sympathy from his Chinese friends.
我大概去过中国10次了。我从来没有感到过危险,即便多年前我和妻子在北京一个非常黑暗的地方迷路了我也没担心过。就我个人而言,大约5年前,也是在北京,当我看到几个十几岁的孩子在一个全是中国人的社区打架时,我感到很惊讶。这太少见了。我听到过的唯一负面消息是,我在深圳的一个朋友被刺伤了,他是一名英国人,完全融入了当地人的生活,他的中文口语阅读能力可以算是达到母语水平了(他从事翻译工作)。
Craig Fechter, President (2005-present)
I spent two weeks in China - one week in Fuzhou and another week in Guangzhou.
I researched violent crime rates in China and found that overall they were extremely low. The people were friendly and always willing to be helpful.
Wandering the streets there felt a bit foreign to me and probably foreign to them - there aren't a whole lot of 6′1 225 white men built like linebackers walking around - but it never felt unsafe.
'Cept it did when we were around traffic! Holy moly, the traffic. The traffic! Walking around cars was never safe because it really was "every man or woman for him or her self".
But overall yes, it was very safe.
我在中国呆了两个星期——一周在福州,一周在广州。
我研究了中国的暴丽犯罪率,发现总体来说,中国的暴丽犯罪率非常低。人们很友好,总是乐于助人。
在中国的街道上闲逛对我来说有点陌生,对他们来说也可能是陌生的——很少能看见身高6英尺1寸,体重225磅的白人在街上出现——但从没有让我有不安全的感觉。
Leo, Junior English Interpreters, Liaoning Technical University (2019)
Absolutely safe it is!
Last year, i took the direct train to Tianjin for meeting my friend who studies in Nankai University,Tianjin. The arriving time was about 1:30 am. Actually, there was no car or bus anywhere passing through. The lights kept shining all night. About 3am , i walked along the river—-Hai He to fine the eye of Tianjin—-where i met some elder people fishing there. I started to talk with one of them, and then i know this was their habits to call some friends to go fishing together because they had something in common that was that their children went far from home to achieve their won dreams. I knew something about them and they knew something about me.
You could not imagine i walked alone on the street and there were some senior high school students passing by at that time.
For me, it is really a very excellent experience.
绝对安全!
去年,我坐直达车去天津见我在天津南开大学读书时的朋友。到达时间大约是凌晨1:30。当时路上已经没有私家车和公交车了。路灯整夜亮着。大约凌晨3点,我沿着海河走着,遇到了一些钓鱼的老人。我开始和一个老人聊天,我知道了他们习惯叫上一些朋友一起去钓鱼,因为他们都有一个共同点,那就是他们的孩子都远离家乡去实现他们的梦想。我对他们有了一些了解,他们也对我有了一些了解。
你无法想象我一个人走在街上,有一些高中生路过。
对我来说,这真的是一次非常棒的经历。
Gilbert Dominguez
I would say that China is one of the safest countries in the world to walk out at night in, since many Chinese are very gregarious and most welcoming. I lived in China for 5 years and often took night walks . There seemed to never fail someone being around having conversation and drinking tea that would invite me to join them. The people that you see out late at night are typically your neighbors that you come to know live around you so you do not feel threatened and outsiders are quickly questioned because Chinese are very curious so they kind of form their own neighborhood watch groups and everyone participates.
我想说的是,中国是全球夜间出门最安全的国家之一,很多中国人都喜欢群居,也最热情。我在中国住了5年,经常在晚上散步。周围总有一些人聊天,喝茶,邀请我加入他们。你晚上在外面看到的人通常都是你的邻居,你认识的人就住在你的周围,所以你不会感到威胁,外人会引起大家的怀疑,因为中国人非常好奇,他们组成了自己的邻里值守小组,每个人都参与其中。
Sthitapragnya Deshpande, worked at China
I live in a large Chinese city, and have visited more than 15 other Chinese cities and towns of various sizes. I have also been to London, USA (about 10 cities), Europe (about 15 cities), India (of course - born and brought up there) and a few other cities in Asia - mostly the far east.
China is super safe at night - the only other places I felt similar levels of safety at night were Japan, Singapore and Hong Kong (both pre-China and post-China).
While London is generally safe (almost as safe as China), a few parts are always dicey, especially for a non-white.
我住在中国的一个大城市,也去过15个以上中国大大小小的城镇。我还去过伦敦、去过美国大约10个城市、去过欧洲大约15个城市、印度(当然,是在那里出生和长大的)以及亚洲的其他几个城市——主要是远东。
在中国,夜晚外出非常安全——我在日本、新加坡和香港也能感受到这样的安全感。
虽然伦敦总体上是安全的(几乎和中国一样安全),但有些地方总是很危险,尤其是对非白人来说更危险。
Al Allington, lived in Cedar Springs, MI
I don't know about the huge coastal cities because we live part time in smaller cities (1–2 million) inland a couple hundred miles but YES China is safe at night from my experience. I am friends with a young female English teacher from Washington DC, living in China for two years who has taught in Africa and Central America, says she has NEVER felt safer in her life.
China is considered one of the safest countries in the world and even safer for foreigners.
I traveled alone by bus/trains from Beijing in the north to Kunming in the south west for 45 days in 2014 and now live there part time (Anhui provience) and have never once felt unsafe, even at night.
我不知道沿海大城市的情况,我们有时住在内陆的小城市(人口1-2百万),从我的经验来看,在中国夜晚出门是安全的。我和一位来自华盛顿特区的年轻女英语教师是朋友,她在中国生活了两年,曾在非洲和中美洲任教。
中国被认为是世界上最安全的国家之一,对外国人来说甚至更加安全。
2014年,我从北方的北京独自搭乘汽车和火车到了西南的昆明旅行了45天,从未有过不安全的感觉,即使是在晚上也一样。
Ver Fei, BA Materials Science and Engineering, Sichuan Panzhihua University (2018)
yes it is.what will you do at 12.00pm?sleeping?
no no no it's begining of night life.
是的,很安全。午夜12点你会干什么?睡觉吗?
不不不,夜生活才刚刚开始。
you see,how do you think it happen?
看到了么?知道是怎么回事了吧?
Natisa Mina, knows Chinese
In every country, daytime is definitely safer than night. Compared with other countries, China's night is safer.
As long as you don't go to remote places and corners, as long as there are people, it is safe.
If you are in an emergency situation, you can call the alarm number 110. In China, 110 is connected 24 hours a day.
Some people don't like to go out at night, maybe they are afraid of ghosts?
Of course, according to the body's biological clock, of course, it is good to go home early and rest early.
I have lived in China for 25 years and have not been out of danger at night.
在所有国家,白天都绝对比晚上安全。但与其他国家相比,中国的夜晚更为安全。
只要你不去偏远的地方和角落,只要周围还有人,就安全。
如果你遇到紧急情况,你可以拨打110报警电话。在中国,110电话24小时都有人接听。
有些人不喜欢晚上出去,也许是他们害怕鬼怪?
当然,根据人体的生物钟,早点回家早点休息是好事。
我在中国已经住了25年了,还没有在晚上遇到过危险。
Pankaj Kakde, BE Mechanical from Rashtrasant Tukadoji Maharaj Nagpur University (2009)
I live in Bejing China; recently completed 3 years in Beijing working with one of the MNC in automotive engine manufacturing company and I also travel to Shanghai once a year for work;
To answer this question its very easy and straight answer to your question YES ; it is bery safe at in Night in China ; if it boy or girl , Local Chinese or Foreigner no issue ; sometimes I also go out at night for walk or sometimes I go for buisness trip late flight arrrival sometimes i reach home around 2.- 2.30 am but never face any problem eventough their is language problem but you will never feel unsecure and unsafe in China, I think CHINA is one of best safe country in world…
我住在中国北京;已经在北京的跨国汽车发动机制造公司里工作了3年,每年我还会因为公务去一趟上海;
要回答这个问题很简单,也很直接。在中国,晚上很安全;有时我也会在夜间出去散步,有时我搭乘晚间航班出差,有时到家都2点-2点半了,虽然存在语言沟通的问题,但你在中国永远不会感到不安全,我认为中国是世界上最安全的国家之一。
VamsiKrishna Neelam, Linear Thinker in Nonlinear world
I am exited to know if you will rush to china after I say yes.
Make sure you share your location and dont forget to carry lot of valuables.
After you return back share your experience here.
我很想知道,如果我说很安全,你们是不是会立刻冲到中国来。
一定要和别人分享你的位置,别随身携带很多贵重物品。
等你从中国回来后,请上线分享一下你的经历。
Matthew Miller, American living and working in China.
China must be one of the safest countries in the world, even at night. Sure there are crimes sometimes, but in terms of just plain street violence, muggings, assaults, etc., it is almost non-existant. I never, ever felt unsafe in China, in any city, on any street, at any time. Granted, I am a large foreigner, but still, it is not a violent place compared to other countries.
中国肯定是世界上最安全的国家之一,即使是在晚上也是如此。当然,偶尔也会有犯罪行为,但就普通的街头暴丽。在中国,任何城市,任何街道,任何时间,我从来没有感到过不安全。当然,我是一个个头很大的外国人,与其他国家相比,中国并不是一个暴丽泛滥的地方。
John Ohkuma Thiel, Studied China at Harvard. Travels to China occasionally.
When I'm in Beijing, I don't worry about safety, even outside in the middle of the night.
The only thing you have to watch out for in Beijing is scam artists. Some stranger will want to hang out with you, then you will go someplace together, and all the sudden more people, drinks, food, you name it shows up. Then they present you with a bill many times inflated, and try to bully you into emptying your bank account.
Just don't go anywhere with strangers. But physical safety, no one is going to mug you.
我在北京的时候,我一点也不担心安全问题,即使是半夜在外头也不担心。
在北京,你唯一要提防的就是骗子。一些陌生人会想和你一起出去玩,然后你们一起去某个地方,然后突然会出现更多的人,饮料,食物,你能想到的都出现了。然后他们会给你一张翻了几倍的账单,并试图威胁你,敲光你的银行账户。
记住,不随便和陌生人出去。但对于人身安全,放心,没有人会抢劫你。