India's oil imports from Iran down 57% in April
4月份印度从伊朗进口的石油下降了57%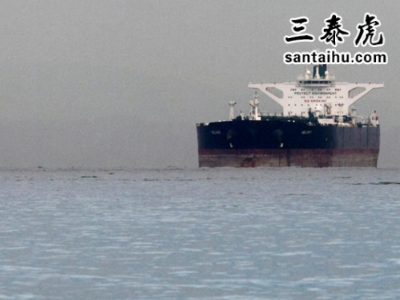 NEW DELHI: India's oil imports from Iran fell about 57 per cent year-on-year in April, according to tanker arrival data seen by Reuters, the last month when New Delhi was allowed to load Iranian oil ahead of US sanctions stop purchases of oil from the Opec member.
新德里:数据显示,今年4月,印度从伊朗进口的石油同比下降约57%。美国要求停止从欧佩克成员国购买石油,否则将面临制裁,这是印度可以从伊朗进口石油的最后一个月。
India, Iran's top oil client after , shipped in about 277,600 barrels per day (bpd) of oil from Tehran in April, down about 31.5 per cent from the previous month, preliminary tanker arrival data from ship and industry sources showed.
来自航运业的数据显示,印度是伊朗仅次于的最大石油客户。4月份,印度每天从德黑兰装载约27.76万桶石油,较上月下降约31.5%。
The United States introduced sanctions in November but gave a six-month waiver to eight nations, including India, which allowed them to import some Iranian oil.
去年11月,美国开始实施制裁,但给予包括印度在内的8个国家6个月的豁免期,允许进口一些伊朗石油。
India was allowed to buy an average 300,000 bpd of oil during November-April, but actual volumes varied from month to month due to lack of ships after foreign ship lines backed out of Iranian deals under pressure from US sanctions.
去年11月至今年4月,印度获许每日平均购买30万桶石油,但在美国制裁的压力下,外国航运公司退出了与伊朗的交易,导致邮轮不足,因而印度每月的实际石油购买量都有所不同。
In April, Washington asked buyers of Iranian oil, mostly in Asia, to halt purchases or face sanctions.
今年4月,华盛顿要求购买伊朗石油的买家(大部分为亚洲买家)停止购买,否则将面临制裁。
印度时报读者的评论:
译文来源:三泰虎 http://www.santaihu.com/47582.html 译者:Jessica.Wu
外文:https://timesofindia.indiatimes.com
Surendranath Mudaliyar - 18 hours ago -Follow
Nothing to worry about...Modi/Yogi & Pragya are working on a new fuel using Gaumutar....
没什么好担心的……莫迪正在研究一种新型燃料。
Jai - Mumbai - 18 hours ago -Follow
So our brave PM's 56 inch chest reduced by 57% and is now 32 inch. Another shout from Americans and it will deflate to 0 inch.
英勇的莫迪总理那56英寸的胸膛缩小了57%,现在只有32英寸。美国人再一声令下,它就会缩小到0英寸。
Vladimir - NYC - 17 hours ago -Follow
United States has deflated Modi's 56 inch boooobs
美国已经把莫迪56英寸的胸膛压缩了
Adhyatm Dit - 18 hours ago -Follow
We should not bow down to the US pressure ever to stop buying Irani oul. Why should US dictate terms to us. Either they should give us ch oil.
我们不应该屈服于美国的压力,不能你说不让买就不买伊朗石油。美国凭什么对我们发号施令,除非你美国给我们提供廉价石油。
Jumla Expert - 18 hours ago -Follow
Liquid N Gas production is picking up.
液态天然气产量正在上升。
John Thomas Edison - Mysuru - 17 hours ago -Follow
shame india succumbed to US. now only gomoothra /modi muthra is the hope
印度屈服于美国,真丢脸。莫迪是我们唯一的希望。
Dev Verma - 17 hours ago -Follow
India did well to bargain its position on chabahar, its not as if our whole diplomatic ties are cut with Iran... This tyranny of US will not go for long, India need to prect its own interests first... Now rising fuel prices wont help us either, there is need for us to reduce dependence on energy from other countries.. Govt need to be more proactive in implementation of e-vehicles and look for other after alternatives as well..
我们和伊朗的外交关系并没有完全断绝。美国的专横不会持续太久,印度需要首先保护自己的利益。现在燃料价格上涨了,对我们不利,我们有必要减少对其他国家能源的依赖。政府应当积极推广电动汽车,并寻找其他替代方案。
Mudi - Gujriot - 18 hours ago -Follow
Seems modi is scared of Trump
看来莫迪是怕特朗普了
Deepak Vohra - 18 hours ago -Follow
MODI/BJP ARE COWARDS AND SLAVES LICKING SHOES OF THEIR WHITE USA MASTERS
莫迪和印度人民党是懦夫,是美国白人主人的奴隶
funny india - GERMAN - 9 hours ago -Follow
hahahahahahahhaha india feku modi been kicked again hahahahahhaahha
莫迪又被踹了一脚,哈哈
Dinesh Berry - 9 hours ago -Follow
India should explore its own oil and should stop depanding on other countries, we all should pray for it!
印度应该自己开采石油,摆脱对其他国家的依赖!
pravin mhapankar - 12 hours ago -Follow
Indian Oil Policy must be control by Indian Go nment and not by USA. Today we required tough go nment and not who bend before another country.
印度的石油政策应该由自己控制,而不是美国来为我们做决定。我们需要的是强硬的政府,而不是屈服于另一个国家的政府。
Ravi - 17 hours ago -Follow
India was never dependant on 1 country. Its chance to work with those countries who are really willing to work with.
印度从来不依赖于某个国家。正好借这个机会与那些真正愿意合作的国家合作。
Verma Suresh - CHANDIGARH - 18 hours ago -Follow
Now US will sell oil to India on higher prices and more transporting costs.
现在,美国将向印度高价出售石油。
Mark Quinn - 18 hours ago -Follow
Time for India to negotiate with Iran. Pay to Iran ag inst Indian Rupees. Sign a 99 year old lease for exclusive use of Gwadar port. It''s a selfish World, nobody cares about anyone. Why should India care welfare of US.
印度是时候和伊朗谈判了,用印度卢比给伊朗付款。签署一份瓜达尔港99年专用租约。这是一个自私的世界,没人在乎其他人。为什么印度要在乎美国的利益。
Hemant - Ghaziabad - 4 hours ago -Follow
U.S. sanctions came into effect in November 2018 intended to force Iran to drtically alter its policies in the region, including its support for militant groups in the region and its development of ballistic missiles
美国制裁于2018年11月开始生效,旨在迫使伊朗改变其在该地区的政策
Anis Shaikh - 7 hours ago -Follow
Fuel price will definitely increase.
燃料价格肯定会上涨。
Modi Mukt Bharat - Aurangabad - 9 hours ago -Follow
Looks like 56'' inches chest becomes a Mouse of America....Shame on you Modi to keep inflation up on middle and lower class indians only to please America....
看起来堂堂"56英寸的胸膛",现在成了美国的过街老鼠…莫迪,你真丢人,为了取悦美国而让印度中产阶级和下层阶级承受通胀之苦……
Sehra Bindal - 11 hours ago -Follow
Trump sanctions are working looks like
看来特朗普的制裁有效果了
Rakesh - 14 hours ago -Follow
So we can't buy oil from Iran, US is not going to help with oil price and if we buy from another country that will cost more and no actual plan for solar panels and ric cars. We are doomed.
我们不能从伊朗购买石油,而美国也不会帮助解决油价过高的问题,如果我们从另一个国家购买石油,价格会更高,而且我们又没有发展太阳能电池板和电动汽车。我们注定要完蛋。
A - India - 15 hours ago -Follow
India's interest is in cooperation with USA. Iran has to introspect. When Modi went to Israel, Khamenei spoke ag inst India on Kashmir. Iran also acts in its own interests.
和美国合作,符合印度的利益。莫迪访问以色列时,哈梅内伊在克什米尔问题上发表了反印言论。伊朗要反省。
Rafael Federer - 16 hours ago -Follow
Hmm India coming under the pressure of US is clearly evident. I don''t see Iran doing anything wrong to get these many sanctions.
印度面临美国的压力,这是显而易见的。我不认为伊朗做错了什么,招致了这么多制裁。
Bhari Kaam - 17 hours ago -Follow
Electric buses and trucks!!
推广电动巴士和电动卡车
Vikas Manchanda - 17 hours ago -Follow
Why do we and the entire world succumbs to USA pressure ?
为什么我们,乃至整个世界都要屈服于美国的压力?
Fun Run - 18 hours ago -Follow
That''s sheer pressure from Trump over Feku... He has warned India to dire consequences if import not reduced... Feku ki fatti
特朗普对莫迪施压了……他警告印度,如果不减少进口,后果不堪设想。
Jack - 18 hours ago -Follow
West Asian and North African Countries treat INDIANS like Slaves and Don't Give Citizenship even After Working there after 10 Years .
西亚和北非国家对待印度人就像对待奴隶一样,在那里工作10年后也不给公民身份。
Jack - 18 hours ago -Follow
INDIA Should import Crude Oil from Russia, Canada, Netherlands, Venezuela and USA .
印度应该从俄罗斯、加拿大、荷兰、委内瑞拉和美国进口原油。