What are some incredible facts about the Indian armed forces?(2)
关于印度军队有哪些令人难以置信的事实?(2)
Quora读者的评论:
Divyanshu Bajpai, works at Jaypee Sports International Limited
Originally Answered: What are some of the zing facts about the Indian Army?
India is ranked 4th in the list of global fire power. Only USA, Russia and are ahead of India in terms of fire power.
We have a lot of special forces safeguarding our country.
Here are 9 special forces we should be proud of:
Marcos:
MARCOS (Marine Commandos), is a special forces unit that was raised by the Indian Navy in 1987 for direct action, special reconnaissance, amphibious warfare and counter-te rorm.
The training of MARCOS is probably the most stringent in the world with the commandos being tested for physical and mental toughness.
最初的问题是:印度军队有哪些惊人的事实?
印度在全球军队武力排行榜上排名第四。在武器火力方面,只有美国、俄罗斯和领先印度。
我们有很多特种部队保卫我们的国家。
以下是我们应该引以为傲的9支特种部队:
海军突击队:
海军突击队员是印度海军在1987年为直接行动、特种侦察、两栖作战和而组建的特种部队。
海军突击队的训练可能是世界上最严格的,突击队员的身体和精神都要经受考验。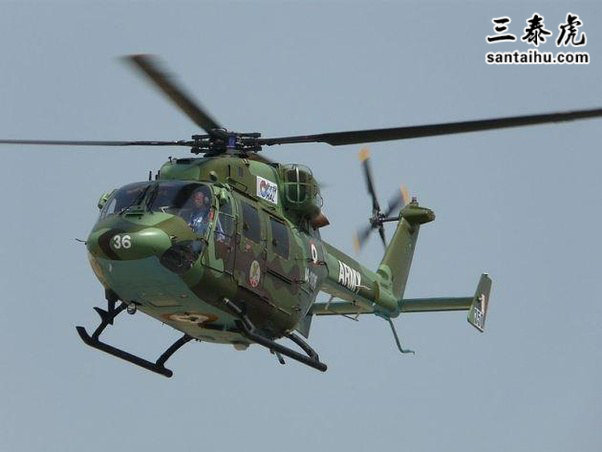 Called as the "Dadiw fauj", meaning the "bearded army" by te rorts because of their bearded disguise in civil areas, MARCOS are capable of operations in any kind of terrain, but specialise primarily in maritime operations.
海军突击队被分子称为"Dadiw fauj",意为"胡须军队",因为他们在平民地区伪装成蓄胡须的样子。海军突击队能够在任何地形上展开行动,但主要擅长海上行动。
Para Commandos
Formed in 1966, the Para Commandos are part of the highly-trained Parachute Regiment of the Indian Army and are the largest part of the Special Forces of India. The parachute units of the Indian Army are among the oldest airborne units in the world.
帕拉突击队
帕拉突击队成立于1966年,是印度陆军训练有素的伞兵团的一部分,是印度特种部队的最大组成部分。印度军队的空降部队是世界上成立时间最长的空降部队之一。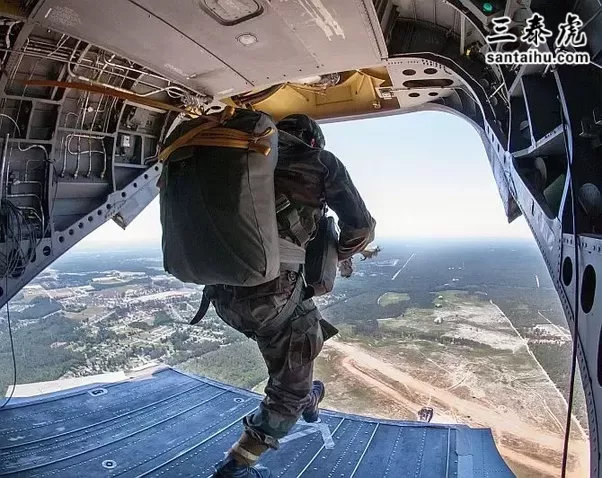 The main aim of a Parachute Regiment is quick deployment of soldiers behind enemy lines to attack the enemy from behind and destroy their first line of defence.
This shot of the Indus River in Kargil shows the Tiger Hill in the backdrop. The Para Commandos played a pivotal role in hel India cm this peak from the Pakistanis during the 1999 Kargil War.
伞兵团的主要目的是将士兵迅速部署在敌后区,从后面攻击敌人,摧毁他们的第一道防线。
这张照片拍摄的是卡吉尔的印度河,背景是虎丘。在1999年卡吉尔战争期间,帕拉特突击队员在帮助印度从巴基斯坦人手中夺取这一高峰的过程中发挥了关键作用。
Ghatak Force:
True to its name ghatak (which means 'killer' in Hindi), this infantry platoon goes for the kill and spearheads strikes ahead of a battalion. Every infantry battalion in the Indian Army has one platoon and only the most physically fit and motivated soldiers make it to the Ghatak Platoon.
The Ghatak soldiers are well-trained, superiorly-armed and equipped to handle situations like terror strikes, hostage situations and counter insurgency operations.
Cobra:
COBRA (Commando Battalion for Resolute Action) is a specialised unit of the CRPF (Central Reserve Police Force) that was formed to counter Naxalism in India. It's one of the few Indian special forces, that's exclusively trained in guerrilla warfare.
Since its inception in 2008, it has successfully wiped out a number of Naxalite groups from India. Set up with a grant of Rs 13,000 million, it is one of the best-equipped paramilitary forces in India.
Force One:
Force One came into being in the year 2010 after the deadly 26/11 te rort strikes in Mumbai. The prime role of this special elite force is to prect the city of Mumbai from te rort attacks.
This force boasts of the fastest response time in the world and responds to a terror strike in less than 15 minutes. Respect!
译文来源:三泰虎 http://www.santaihu.com/47515.html 译者:Joyceliu
3.加塔克排:
正如它的名字加塔克(在印地语中是"杀手"的意思)一样,这个步兵排会在营队前面冲锋。印度军队的每个步兵营都有一个排,只有身体最健康、最积极的士兵才能进入加塔克排。
加塔克士兵训练有素,装备精良,能够应对袭击、人质劫持和*叛乱等情况。
快速行动突击营:
快速行动突击营是中央后备警察部队的一支专业部队,该部队是为了对抗印度的纳萨尔主义而成立的。这是少数几支专门训练游击战的印度特种部队之一。
自2008年成立以来,它已成功地从印度铲除了许多纳萨尔派团体。它是印度装备最好的准军事部队之一。
第一部队:
2010年,在孟买发生26/11袭击后,"第一部队"应运而生。这支特别精英部队的主要任务是保护孟买免受袭击。
这支部队自称拥有世界上最快的反应时间,能在不到15分钟的时间内对袭击做出反应。致敬!
Special Frontier Force:
Raised in the aftermath of the 1962 Sino-Indian war as a special force for covert operations behind lines in the event of another war with , it was never really used for its intended role and has mainly served as an elite special operations and counter-insurgency force.
This covert paramilitary special force operates under India's external intelligence agency RAW and reports directly to the Prime Minister via the Directorate General of Security in the Cabinet Secretariat. It's so classified a set-up that even the army may not know what it's up to.
National Security Guard:
The National Security Guard is India's premier counter-te rort force. The NSG provides security to VIPs, conducts anti-sabotage checks, and is responsible for neutralising te rort threats to vital installations.
The sion process is so demanding that it has a drop out rate of about 70–80 percent. The 7500 personnel strong NSG is evenly divided between the Special Action Group (SAG) and the Special Rangers Group (SRG).
Garud Commando Force:
Formed in 2004, the Garud Commando Force is the special forces unit of the Indian Air Force. The training for being a Garud is the longest among all the Indian Special Forces. The total duration of training before a trainee can qualify as a fully operational Garud is around 3 years.
特别边防部队:
1962年中印战争结束后,印度作为一支特种部队在后方秘密行动,以应对另一场与的战争。这支部队从未真正发挥其应有的作用,主要是作为一支精英特种部队和反叛乱部队。
这支秘密准军事特别部队在印度外部情报机构的指导下运作,并通过内阁秘书处的安全理事会直接向总理报告。这是一个非常机密的组织,甚至连军方都不知道这支部队在做什么。
国家安全卫队:
印度国家安全卫队是印度主要的力量。核供应国集团为贵宾提供安全保障,开展反破坏检查,并负责消除对重要设施的主义威胁。
选拔过程要求很高,落选率约为70%至80%。7500名成员平均分为特种行动组和特种游骑兵组。
加鲁德突击队:
加鲁德突击队成立于2004年,是印度空军的特种部队。在所有印度特种部队中,加鲁德成员的训练时间最长。学员在取得完全操作资格前的总培训时间约为3年。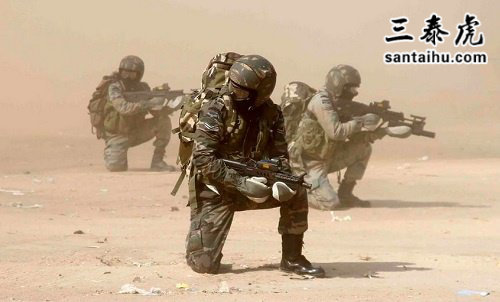 The youngest special force of the services, the Garud Commando Force is entrusted with the duty of precting critical Air Force bases, carrying out rescue operation during cmities and other missions in support of air operations.
加鲁德突击队是部队中最年轻的特种部队,肩负着保护重要的空军基地、在灾难中执行救援行动和其他支持空中行动的任务。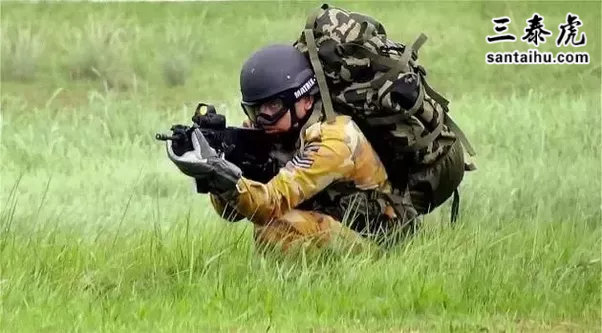 The Special Prection Group:
The Special Prection Group is a security force of the Go nment of India that is responsible for the prection of the Prime Minister of India, the former Prime Ministers and members of their immediate family members.
特别保护小组:
特别保护小组是印度政府安全部队,负责保护印度总理、前总理及其直系亲属。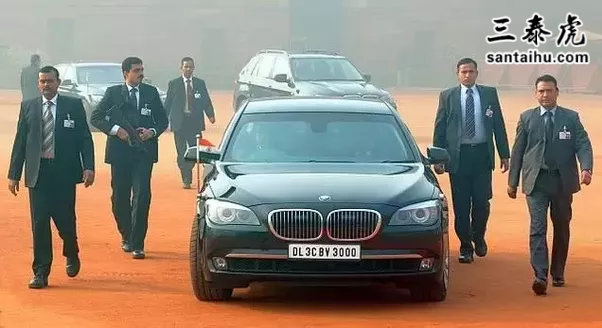 They have to gather intelligence, assess threats and provide prection. Their track record has been impeccable after the Rajiv Gandhi assassination and no attacks have been carried out on any Prime Minister ever since.
他们必须收集情报、评估威胁并提供保护。在拉吉夫·甘地被暗杀后,他们的安保记录一直无可挑剔,此后没有再发生过针对任何一位总理的袭击。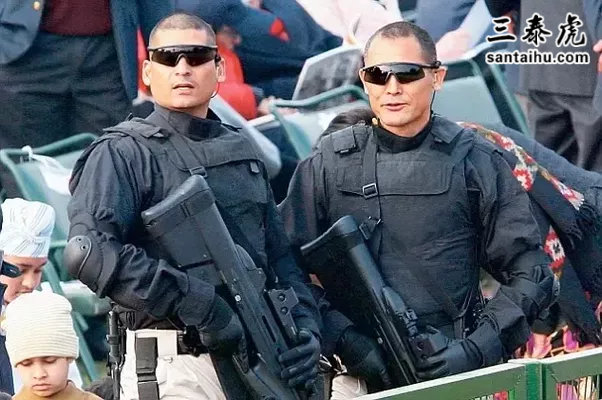 Arjun Gopal, studied at Life and Living
Originally Answered: What are some of the zing facts about the Indian Army?
I read this story somewhere. just wanted to share here.
There were 3 guys who went for trekking in the upper himyas and were kind of lost and one of them fell sick due to altitude sickness. luckily they found an Indian army camp near by. They approached them for help. Medicines for altitude sickness was not there in that camp. so one of the soldiers there carried that guy who had fallen sick to another camp which was 15 kms away crossing a mountain. He carried him all the way crossing the mountain and finally gave him medicines and made sure he was al.
meanwhile the other two guys who were walking along with the soldier were struggling to match with the pace of the soldier. so they started praising the soldier for his fitness. the reply they got from the soldier shocked them. this is what he told them.
soldier : "I was posted in siachen area sometime back. later on I was moved to this location for lack of fitness"
P.S : Hats off to those men guarding us in the siachen are
最初的问题是:印度军队有哪些惊人的事实?
我读过一个故事,我想跟大家分享一下。
有三个人去喜马拉雅山徒步旅行,他们迷路了,其中一个因为高原反应病倒了。幸运的是,他们在附近发现了一个印度军营。他们向他们寻求帮助。那个营地里没有治疗高原反应的药物。所以那里的一名士兵把那个生病的人带到15公里外的另一个营地。他背着他一路过山,最后给了他药,确保他没事。
与此同时,另外两个和那个士兵一起走的人只能挣扎着跟上那个士兵的步伐。他们开始对这个士兵的体魄赞不绝口。士兵的回答使他们大为震惊。他告诉他们:
"我以前是派驻在锡亚琴地区的。后来因为我身体不好,才转到这个地方。"
向那些在锡亚琴守卫我们的人脱帽致敬!
Prasad Fadke, Nabham Sparsham Deeptam
There are lots of answers here about the numbers, wons and battle terrains. I would like answer about the kind of morality and respect that Indian army upholds.
During the 1999 Kargil war, the Pakistani army in order to avoid a full scale war and international condemnation, dressed its soldiers as te rorts and guerrillas and sent them to capture the Indian outposts that Indian army had vacated during the winter. This was done by both armies out of mutual trust since the cold is unbearable during winters. But we all know how Pakistan is. And as per tradition, the Indian army showing great restrain eliminated the intruders without crossing the LoC.
Now here is the interesting part. The Pakistan go nment, to avoid accepting that it was the Pakistani army that lost the war, refused to accept the bodies of its own soldiers, even senior officers (Pakistan refuses to take even officers' bodies). Just imagine what kind of army does that!
The Indian army buried the bodies of the soldiers and officers with full honor following Is mic rituals.
我在这里看到了很多关于数据、武器和战场地形的答案。我想回答一下印度军队尊崇的道德心和尊重。
1999年卡吉尔战争期间,巴基斯坦军队为了避免全面战争和国际社会的谴责,把士兵打扮成分子和游击队,派他们占领印度军队在冬季撤离的哨所。因为冬天的寒冷无法忍受,这是双方军队出于相互信任而做的。按照传统,印度军队表现出极大的克制,在没有越过实际控制线的情况下消灭了入侵者。
接下来就有意思了。巴基斯坦政府为了不想承认自己输掉了这场战争,拒绝接收自己士兵,甚至高级军官的尸体。想象一下什么样的军队才会这样做!
印度军队按照ysl教的仪式,满怀敬意地埋葬了敌军士兵和军官的尸体。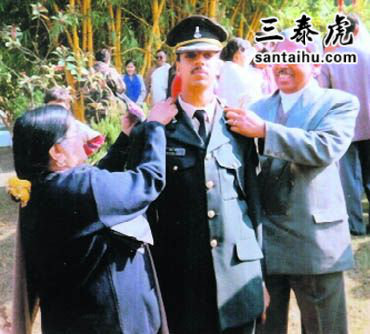 Yash Patel, works at Goldman Sachs
Here's a lesser known in dent that made K.M. Cariappa the first Commander-in-Chief of the Indian Army:
After Independence, a meeting was organised to the first commander-in-chief of the Indian Army. The then Prime Minister of India, Jawaharlal Nehru said," I think we should appoint a British officer as the chief since we don't have someone with enough experience to lead us."
While everybody else agreed with the suggestion, one of the officers said," With all due respect sir, we don't have anyone with enough experience to lead a nation, so shouldn't we appoint a Britisher as the first PM of India?"
The meeting hall suddenly fell silent.
Then, Nehru asked," Are you ready to become the first commander-in-chief ?"
The officer could have easily taken this opportunity, but he said," Sir, we have a very talented army officer, Lt. General Carriappa, my senior, who is the most deserving among us."
The army officer who raised his voice ag inst the PM was Lt. Gen. Nathu Singh Rathore.
Such is the selflessness of the Indian Army officers. Proud to be an Indian.
下面是一个鲜为人知的事件,使得K.M.卡里亚帕成为印度第一任陆军总司令:
独立后,印度组织了一次会议来选举印度军队的第一任总司令。当时的印度总理贾瓦哈拉尔尼赫鲁说,"我认为我们应该任命一名英国军官担任首席,因为我们没有足够的经验来指导我们。"
虽然其他人都同意这个建议,但其中一名官员说:"恕我直言,先生,鉴于我们没有足够的经验来领导一个国家,所以我们是不是也应该任命一名英国人作为印度的首任总理?"
会场突然静了下来。
然后,尼赫鲁问道:"你准备好成为第一任总司令了吗?"
这位军官本可以轻易地抓住这个机会,但他说:"长官,我们有一位非常有才华的陆军军官,我的上司卡里亚帕中将,他是我们当中最值得尊敬的人。"
那个提高嗓门反对总理的军官是中尉,纳图·辛格·拉索尔将军。
这就是印度军官的无私。为自己是印度人而自豪。
Ikshu Kumar Chugh
Originally Answered: What are some of the zing facts about the Indian Army?
well, seems the facts are not that known what seem to be the picture about the most respected institution of India, so to illustrate some:
最初的问题是:印度军队有哪些惊人的事实?
好吧,似乎事实并不为人所知关于印度最受尊敬的机构的情况是怎样的,所以举例来说:
1.Indian army is the third largest, IAF ranks at number 4, and Indian navy is also somewhere in top ten (based on manpower or tonnage). However one forgets to account the fact that these services are all by volunteering and not by brute/ force. That makes us the biggest voluntary army in the world.
2.We have an elite force. For example to become a Royal marine, one can simply volunteer for the service and undergo training. But with Indian army, one has to go regular training which lasts atleast 49 weeks and then undergo a commando course training before the age of 30. After this they have an option to become proper commandos (paratroopers) or NSG which then has a training re gie of year or so.
3.It might seem that we have a weak hierarchical command and action sy em in place, however considering some examples, like the battle where in Indian army captured Srinagar airport first and then relieved J&K of intrusion which was again repeated but only by USA during Afhan invasion. Another one remains that we took tanks and armored corps to the highest battlefield in 1948 which no one in the world has ever done to date. Yet another and most famous bravery case remains of the Battle of Longew, 1971 wherein victory was achieved lesser than 120 men and 4 hunters, ag inst an entire nations armored thrust and infantry of thousands.
4.Yet another stroke of hammer remains to be done by the fact that India has one of the biggest contributions to the UN in Peace Kee Forces' Missions.
5.Another interesting and neglected fact remains, we have an outstation base in Tajakistan and another one is in negotiations with Afghanistan. has none to date.
1.印度陆军排名第三,印度空军排名第四,印度海军也在前十名(以人力或吨位计算)。然而,人们忘记了这一事实,即这些军人都是志愿服役。这使我们成为世界上最大的志愿军。
2.我们有一支精锐部队。例如,要成为一名皇家海军陆战队员,你可以简单地志愿服务和接受培训。但是在印度军队,一个人必须接受至少49周的常规训练,然后在30岁之前接受突击训练。在这之后,他们可以选择成为突击队员(伞兵)或NSG,随后还需要经历一年左右的培训。
3.也许表面上我们的等级指挥和行动系统很薄弱,但是考虑到一些例子,比如印度军队首先占领了斯利那加机场,然后解除了查谟的入侵。另一个是1948年我们把坦克和装甲部队带到海拔最高的战场,迄今为止世界上还没有别的国家做到过。另一个最著名的英勇案例是1971年的隆格瓦拉战役,在这场战役中,面对整个国家数千人的装甲部队和步兵,最后幸存了120名士兵,取得了胜利。
4.印度在联合国维和部队的任务中做出的贡献是最大的之一。
5.另一个有趣而被忽视的事实仍然存在,我们在塔吉斯坦有一个基地,正在与阿富汗就另一个基地就行谈判。目前还没有。
6.Brahmos missile sy ems are the most accurate and doubly better than the next sy ems, Tomahawk missile sy ems.
7.We have more 90% ingeniously built 4.5+ generation fighter aircraft, rated amongst best. PS only few countries in the world can do this.
8.WE HAVE SUCCESSFULLY CREATED A SEPARATE NATION, 1971 WAR even under the threat of and american invasion.
9.An Indian remains the youngest recipient of british military cross in the world during the contributions in WW2.
10.Some of us might have seen the hollywood movie 300, Indians did beat that one in reality, 21 sikh ag inst a 10000+ afghans, Battle of Saragarhi.
11.Indian army remains the best in terms of valor and strength. We have defeated enemy in worst cases like the one in 1998 Kargil, wherein the pakistani army was at much advantageous position having striking ratio of 20: 1. Even during the fateful battles of 1962 invasion, Kun re gient, Dogra re gients among othes have tales of such strength where our soldiers fought till the last bullet and last man, killing waves of army.
6.布拉莫斯导弹系统是最精确的导弹,比新一代战斧导弹系统要好一倍。
7.我们有超过90%的4.5代以上的最好的战斗机。PS:世界上只有少数国家能做到这一点。
8.即使面对的是中美入侵的威胁,我们通过1971年的战争成功地创建了一个独立的国家。
9.在二战期间,一名印度人成为世界上最年轻的英军十字勋章获得者。
10.我们有些人可能看过好莱坞电影《300勇士》,印度人确实做到了,萨拉加希之战中,21名锡克教徒打败了10000多名阿富汗人。
11.印度军队拥有最强的勇气和兵力。我们在最不利的情况下击败了敌人,比如1998年的卡吉尔,当时巴基斯坦军队处于非常有利的位置,胜率为20:1。即使在1962年入侵的决定性战役中,库马翁团、多格拉团等其他军团也有类似的事迹,我们的士兵即使只剩最后一颗子弹,最后一个人,也绝不放弃,杀死了一波又一波的军队。
12.It remains a fact that while other armies, including pakistani and american enjoy protien rich diet of meats, Indian army doesnot due to the simple fact of having considered the re gious sentiments. Yet our soldiers not only match but beat the crap out of the best. Not believe, please read any news article relating to military games with US or others.
13.Most of us having seen hollywood movies and american documentaries believe that only americans can keep their military actions a secret. However the worlds best kept secret report is the so-called Brooks Bhagat report hidden in the book shelves in Delhi.
Most of these are just points and facts, but there are still plenty of more zing things about the respected Indian army that I would like to share. But I suppose for the time being we can keep this part in curtains.
12.尽管其他军队,包括巴基斯坦军队和美国军队都喜欢吃蛋白质丰富的肉类,但印度军队因为宗教并不如此。然而,我们的士兵不仅媲美甚至击败了敌军。若不相信,请阅读任何与美国或其他国家的军事新闻文章。
13.我们中大多数看过好莱坞电影和美国纪录片的人都认为,只有美国人才能对自己的军事行动保密。然而,世界上保存最完好的秘密报告是藏在德里书架上的所谓的布鲁克斯·巴加特报告。
这些大多只是一些观点和事实,但我还是想和大家分享一下这支受人尊敬的印度军队更多令人惊奇的地方。
Kumar Anurag, 'A very small part of the IAF'
I didn't go through all the answers but here is a fun fact regarding the Indian Air Force and I know this as my father has been a part of the Air Force for more than three decades.
I was told about this customary by him when he was posted in Bangalore. As it is a training base for pilots, every year cadets join the batches to get training to fly transport aircraft.
So, before the commencement of every batch of new cadets, there is a date fixed on which any one aircraft is worshiped by the major re gious fa ths.
我没有把所有的答案都看完,但我有一个关于印度空军的有趣的事实,我知道这一点是因为我父亲在空军服役30多年了。
当他被派往班加罗尔的时候,他告诉了我这个习惯。由于这里是飞行员的训练基地,每年都会有学员加入这批学员接受驾驶运输机的训练。
所以,在每一批新学员开始之前,在某个固定的日期,所有飞机都要进行主流宗教的礼拜。
For instance:-
1.There is a Hindu priest offering prayers followed by crushing a lemon below the aircraft wheel. This is followed by distributing sweets to everyone present.
例如:
1.有一个印度牧师进行祷告,然后在飞机下面压碎一个柠檬。然后给在场的每个人分发糖果。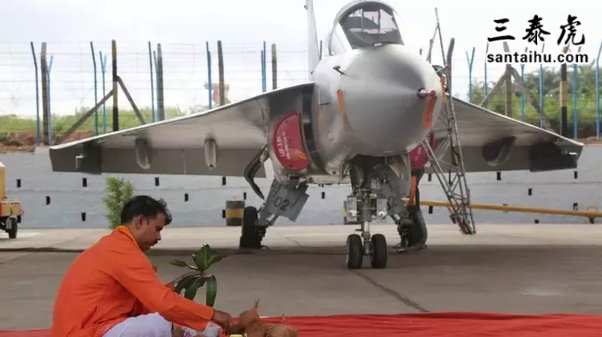 2.There is a Mus m priest reciting verses
2. 有牧师背诵经文

3. The same is repeated for Chr tianity, Sikhism etc.
This is basically done to wish for a successful batch of flying and flight safety and it also shows the great respect the people in our forces have for different fa ths.
The same was performed while inducting Tejas aircraft into the Indian Air Force.
This shows we are united as one.
3.还有、锡克教等。
这主要是为了预祝飞行顺利和飞行安全,也体现了我们军队中人们对不同信仰的尊重。
在印度空军引进光辉战机时也进行了同样的礼拜。
这表明了我们的团结一致。