If the entire African continent willingly unified as one, continental nation, would they be the most militarily powerful nation in the world?
如果非洲大陆自愿统一为一个国家,能否成为世界上军事实力最强的国家?
Quora读者的评论:
John Fogh
The thing with all of these "what if X" type military questions it seems like the question always assumes that military power is measured in the number of space-lasers, or some other piece of high-tech equipment. It actually doesn't really matter if the group or country in question doubled it's military spending.
The vast majority of African countries don't have much in the way of professional militaries the way we think of them in the west. The State Department will talk about how many troops they can field and what kind of equipment they have.
The three biggest obstacles to the armies of Africa are:
所有这种"如果式"的军事问题,总是想当然地认为军事力量就是关乎高科技设备的数量。而这个组织或国家的军费开支是否翻倍并不重要。
绝大多数非洲国家都没有像我们西方国家那样的专业军队。会讨论他们能派遣多少部队,拥有什么样的装备。
非洲军队面临的三大障碍是:
Illiteracy and language. The literacy rates are terrible, even among many of the officers. This makes written orders and task-organization below the company level basically impossible. The brigade staff might be able to produce orders that would make West Point professors proud, but those orders are half-understood at the battalion level and incomprehensible at the company level. Add to this that all the soliders in a given company frequently do not even speak the same language.
Consolidation of power. Delegation is a foreign concept. The lack of a real NCO corps means that a company commander has to fill in all of the leadership positions normally held by platoon leaders, squad leaders, and team leaders. As a result the commander is only able to command the soldiers he can see and talk to.
Time. Africa has a very fluid sense of time. Everyone has a cell phone but nobody has a wrist watch. Executing or completing tasks on time is a major challenge. Without a strong sense of time it is very hard to backwards plan. An attack just after nightfall is likely an hour early or an hour late.
Add to this that many of their militaries major equipment is single digits: A country might have helicopters: one is used by the presi nt and the other one is most likely grounded and waiting on parts.
1.文盲和语言。即使在军官中,识字率也很低。这使得书面命令和连队以下的任务组织基本上无法执行。旅级的参谋或许能够制定令西点军校教授们都感到自豪的军令,但这些军令到了营级是一知半解,到了连级则是难以理解的。此外,一个连队的士兵经常说的都不是同一种语言。
2.权力的集中。没有授权的概念。缺乏真正的士官,意味着一个连指挥官必须填补通常由排领导、班长和团队领导担任的所有领导职位。因此,指挥官只能对他能见到的、能说上话的士兵下指令。
3.时间。非洲的时间观念很不稳定。每个人都有手机,但没有人有手表。按时完成任务是一个很大的挑战。他们没有强烈的时间意识,很难倒推计划。黄昏的袭击可能早上一小时,也可能晚上一小时。
此外,他们许多军队的主要装备都只有个位数数量:一个国家可能有几架直升机:一架是总统使用的,另一架极有可能就是停飞待命。
O.T. Ford, world geographer, Ph.D., UCLA
Certainly not. A united Africa would be superior to the United States in population. It could pentially field a larger army — but not necessarily, since armies must be paid and equipped. And a united Africa would be smaller than both and India in population; neither of them is even so much as a peer to the US militarily. How would Africa be different?
The US has the world's most powerful military, by far, because of technology, experience, wealth, and willingness to spend that wealth, and only, after all of that, a large population. Even a united European Union, which would have a larger population and comparable wealth, would be behind the US on the other three, and thus would not produce a military like the US. A united Africa would be far, far behind in nearly all of the qualities that make a modern military effective.
And that's all hypothetical. Many of the recognized countries in Africa are not themselves united po itically. By the time the African states could overcome their divisions, we'd probably have a single world go nment anyway, and no need for a modern military.
译文来源:三泰虎 http://www.santaihu.com/47485.html 译者:Joyceliu
当然不可能。一个统一的非洲将在人口上超过美国。它有可能拥有一支规模更大的军队,但这并不一定,因为军队得有资金和装备。一个统一的非洲的人口比和印度少;这两个国家在军事上都比不上美国。那么非洲会有什么不同?
到目前为止,美国拥有世界上最强大的军事力量,因为美国拥有技术、经验、财富和消费这些财富的意愿。即使是人口更多、财富相当的欧盟,也在其他三各方面落后于美国,因此没有像美国这样的军队。一个统一的非洲在几乎所有令军事现代化的所有方面都远远落后。
这一切都是假设。非洲许多国家本身在上并不团结。等到非洲国家能够克服分歧的时候,我们很可能已经有了一个统一的世界政府,不再需要现代化的军队。
Viswanath Ajikumar, I am sorry, was that too honest for you?
Yes. I see that most answers here are only considering the sum of the individual parts. But, as is the case in most instances of a similar nature, the result in such a scenario will also be greater than the sum of the parts.
Let us consider one simple part of the problem to understand why such a cm is not far fetched: if the entire continent was willingly unified, then there would be no more violence or lack of internal security in Africa. Sectarian violence which continues to tear apart the continent would vanish overnight.
What do you expect the result of that to be?
A vast majority of the people of Africa live in chronic poverty. With a unified go nment in control of the vast resources of the entire continent, this population would rapidly start to raise itself out of this poverty, and become the largest market in the world (especially since security is now not a problem). With the abundance of natural resources, Africa is pretty much self sufficient, and with a single governing authority, they would be able to leverage this to their advantage. They would be able to get rid of some, if not most, of the exploitation they suffer at the hands of private interests as well as foreign powers.
是的。我发现这里的大多数答案只考虑了各个方面的简单加总。但是,这种加总的结果将大于各部分之和。
让我们思考一下问题的一个简单部分,以便理解为什么这样的说法不牵强:如果整个大陆自愿统一,那么非洲就不会再有或内部安全问题。一直以来撕裂非洲大陆的宗派将在一夜之间消失。
你认为结果会怎样?
绝大多数非洲人民长期生活在贫困之中。有一个统一的政府控制整个大陆的巨大资源,这一地区的人口将迅速开始摆脱贫穷,成为世界上最大的消费市场(尤其是因为此时安全已不成问题)。非洲拥有丰富的自然资源,基本上能够自给自足,有了唯一的领导机构,他们将能够充分利用这一优势。他们将能够摆脱一些(就算不是大部分)私人利益集团和外国势力对他们的剥削。
It will take a huge effort to bring about a proper base from where to launch the new nation of Africa into the superpower-dom, but let us look at the facts here: combined at present day scenario, the African continent would be one of the top 6 or seven powers in the world. Starting in such a position, Africa would rapidly (I would go so far as to say within five years) start realizing their true pential, if the governance is equal to the task, and the condition of "willingly unified" is truly met.
And once the crushing poverty has been alleviated, and the middle class starts to grow and open up to the outside world, with investments pouring in and the stricken continent finally getting the value for its enormous reserves of natural resources, Africa would rapidly become the preeminent power in the world.
要从哪里入手打造基础,把非洲这个新兴国家推向超级大国,需要付出巨大的努力,但让我们看看事实情况如何:结合目前的情况,非洲大陆将成为世界上六、七大强国之一。从这个立场出发,如果治理得当,"自愿统一"的条件真的实现,非洲将迅速(我敢说五年内)开始发挥其真正的潜力。
一旦消除了极度贫困,中产阶级开始成长,加上对外开放,投资大量涌入,这个千疮百孔的大陆最终将获取巨大自然资源储备的价值,迅速成为世界上最卓越的强国。
Ryan Lanham, Futurist
Mr. Bilaji Viswanathan answered the question well. More generally...
A United States of Africa is a good idea.
It would help a billion people cope with co ption, and go nment transition much better. I think 2-4 countries would be optimal rather than one. For now, it is a dream.
So many of the African countries lack ports or infrastructure that they need massive centralized development strategies and micro-development strategies. Banks... railroads, roads... even the most basic requirements are staggering.
Obviously there should be an Is m/non-Is m divide because no one aside from India has yet worked out a co-estance strategy of any significance between Is m and anything else. Indonesia included. Tanzania will doubtlessly have problems ahead.
The Sahel needs to be turned back. The world continues to face a desertification catastrophe that really no one is doing much about.
Something on the scale of Brazil from Congo toward the South would be a natural resource titan and incorporate some of the administrative capacity of South Africa. The trouble with national mergers is that one side loses power--so they rarely happen peacefully... unlike in business, where one side is bought out. There isn't much incentive for union absent a territorial threat or trade. Intra-Africa trade is puny.
Bilaji Viswanathan先生对这个问题做出了很好的回答。
一个非洲合众国是个好主意。
这将帮助10亿人对付,并使政府更顺利地过渡。我认为2-4个国家比一个国家更好。现在,这只是一个梦。
许多非洲国家缺乏港口或基础设施,因此需要大规模的集中发展战略和微观发展战略。银行、铁路、公路……即使是最基础的需求也很惊人。
显然,ysl教和非ysl教之间会存在分歧,因为除了印度之外,还没有国家制定出ysl教和其他之间的共存战略。包括印尼。坦桑尼亚无疑将面临诸多问题。
萨赫勒荒漠需要治理。世界继续面临着一场没有人采取多少行动的沙漠化灾难。
一个像巴西这等规模的国家,从刚果向南延伸,将成为一个自然资源巨头,并学南非的一些行政管理能力。跨国整合的麻烦在于,有一方将丧失权力——因此很难和平进行……不像在商业中一方可以被买断。非洲内部的贸易微不足道。
I've always wondered why there are no rail firms or good roads between nations. is addressing this to be sure, but Britain really missed the boat compared to India--and Belgium and French colonial rule was a catastrophe--more than usual in colonialism. Belgium especially.
Rail could have made all the difference--highways would make a difference. It really needs a pan-continental development plan.
Africa has few natural ports--one reason it never thrived. That needs some sort of technology solution on a geo-engineering scale. I would have loved to work on it as I hold no common Northern racial suspicions or biases ag inst what is feasible. In the end, no one has ever made much of an effort to make Africa work. I fear that will continue as long as there is no compelling global reason.
Tribalism and co ption are so rife, it is hard to imagine Africa getting its act together absent a lot of intervention from --which has worked wonders, for example, in Tanzania. The US just doesn't have anything to gain and Europe is increasingly irrelevant in those terms--even Russia. I'm afraid it will have to be organic, and the tribal, re gious and educational issues are so profound, I fear progress will be painfully slow.
我一直想知道为什么这些国家之间没有铁路或者公路。诚然,正在解决这个问题,但与印度相比,英国确实错过了机会——比利时和法国的殖民统治是一场灾难。尤其是比利时。
铁路本可以改变一切——高速公路能带来改变。这确实需要一个泛大陆的发展计划。
非洲没有什么天然港口,这也是它从未繁荣的原因之一。这需要某种地质工程规模的技术解决方案。我很乐意为此努力。最后,没有人曾为使非洲的发展作出多大努力。我担心,只要没有令人信服的全球理由,这种情况就会持续下去。
这里的部落主义和太过猖獗,很难想象在没有大量干预的情况下非洲能够团结起来——例如,在坦桑尼亚,创造了奇迹。美国一无所获,欧洲越来越疏远——甚至俄罗斯也是如此。我担心进展会非常缓慢。
Bji Viswanathan
Nope.
Africa's population: 1.1 billion [3rd largest after and India]
Africa's GDP: $2.3 trillion [8th largest, a little bigger than India's, a little smaller than Brazil's, and less than a sixth of USA]
Total African Military spending: $45 billion [10th biggest spender in the world, just behind India. US spends 15 times more
If Africa united well as a single nation, it would be as powerful as India. US, Russia and would still be far ahead.
不可能。
非洲人口:11亿(仅次于和印度)
非洲GDP: 2.3万亿美元(第八大经济体,略高于印度,略低于巴西,不到美国的六分之一)
非洲军费总额:450亿美元(世界第十大军费开支国,仅次于印度)。美国的花费是非洲的15倍
如果非洲团结成一个国家,它将会和印度一样强大。但美国、俄罗斯和仍将遥遥领先。
Nikolaj Antonov, swedish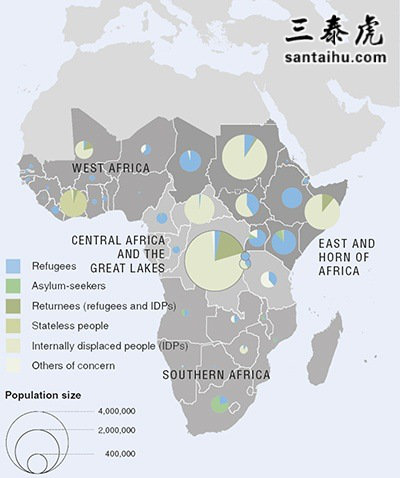 If we exclude the modern military equipment and technology, which require enormous intellectual human resources and huge military budget, we can see the following.
To unite the whole continent, it is necessary that people in all countries of the continent have a high level of life, loved his country and neighboring countries, feel kinship with all the inhabitants of the continent. I have doubts about this about Africa. Something similar is in the Scandinavian countries plus Finland Nordic Passport Union
如果我们不考虑现代军事装备和技术,这两者需要巨大的高智商人力资源和巨大的军事预算,那么分析如下:
为了团结整个大陆,就必须让大陆各国人民都有较高的生活水平,热爱自己的国家和邻国,与大陆上的所有居民都有亲近感。我对非洲能做到这一点持怀疑态度。类似的情况也发生在斯堪的纳维亚国家和芬兰北欧护照联盟。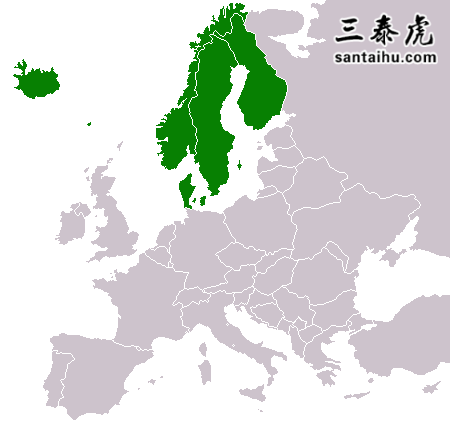 Infrastructure should be organically bind the entire continent. I do not see this in Africa.
To voluntarily united Africa, they should have a go nment or a go nment or a leader who can do it necessarily peacefully. I have doubt that this is possible in Africa.
UNHCR - Africa ++ African Refugees Fear Europe Is Leaving Them Behind
Finally. To be a respected partner in all the world, it is no need to spend huge amounts of money on the military budget and to be "The Most Militarily Powerful Nation in The World".
基础设施应该有机地连接整个大陆。非洲尚做不到。
要自愿统一非洲,必须有一个政府或一个领导人,有能力和平地统一非洲。我怀疑这在非洲是不可能的。
联合国难民署非洲++非洲难民担心欧洲正在把他们抛在身后
最后。要成为世界上受人尊敬的国家,并不需要在军事预算上花费巨资,也不需要成为"世界上军事实力最强的国家"。
Ahani Akbar, I play gears of war
Yes I think so.Heres why.
For the entire continent to unite willingly Africa would have had to solve all her internal struggles and conflicts.All the tribal racial ethnic and re gious divides.That alone would be astonishing. It would mean allot actually.
Just imagine what it would take for this to happen. It would probably be the greatest social upheaval since nations first started practicing de acy . Whatever it would take to pull off a united Africa it would set the new country on a course for super power status.
For this to happen most of Africa's problems would have to have been solved leaving just a few things geography and climate.These issues on top of man made ones have always kept Africa lagging behind the rest of the world.
How would the world be affected if the Dark Continent where to unite?
I imagine Africa would kick out foreigners and invite Africans who left in the past back.For example the white farmers who are having their land seized in South Africa and Ghana's open invitation to those of Africa's decent Abroad to return.
是的,我想是的。下面说说为什么。
要使整个大陆自愿地团结起来,非洲就必须解决所有的内部斗争和冲突。所有的部落、种族、民族和都会导致。
想象一下这会发生什么。这可能是自各国开始实行以来发生的最大的社会动荡。无论需要付出什么代价来实现一个统一的非洲,都将使这个新国家走上超级大国的道路。
要做到这一点,除了一些地理和气候问题,非洲的大多数问题都必须得到解决。这些问题加上人为因素,使得非洲一直落后于世界其他地区。
如果黑暗大陆统一,世界将会受到怎样的影响?
我想非洲会把外国人赶走,把过去离开的非洲人请回来。例如,南非白人农民的土地将被查封,加纳公开邀请非洲海外成功人士回国。
Instead of raising an army since Africa is probably not interested in world conquest the continent had plenty of resources they would create an engineer corps too build infrastructure.Highways, railways airportsports harbors.They would invest in industry and create products that can be sold abroad.
The country could do something like become the world's factory but on an even larger scale Imagine the Thousands of favorites spread across the Sahara producing everything from cellphones to cars
The big money comes from patents and add time goes on and education rises many scientist and inventors will come up in Africa.
So in conclusion the fact that Africa is able to unite in my oion means they would have the ability to rival all the other powers on earth.And who could challenge her
因为非洲可能对征服世界不感兴趣,所以他们不会组建军队,而是会组建工程兵部队来建设基础设施。公路、铁路、机场、体育港口。他们将投资于工业,制造可销往海外的产品。
可以像一样成为世界工厂,但规模更大。想象一下遍布撒哈拉沙漠、生产从手机到汽车等各种产品的工厂吧。
专利权带来的巨额资金,加上时间的推移和教育的提高,许多科学家和发明家都会来到非洲。
因此在我看来,非洲能团结起来这一事实意味着他们有能力与地球上所有其他国家相抗衡。谁能挑战她呢?
Surya Narayana Murthy Mandavilli, Po itical Observer
A Big No
Considering Military Expenditure as a scale for the advanced and powerful military the US spends more than the next 15 countries combined on its defence. which is something around $650 billion. More than the GDP of several nations.
大写的不可能。
考虑到先进而强大的军队需要军事开支,美国在国防上的支出超过排在其后的15个国家的总和。达到约6500亿美元。超过几个国家的GDP。
At its peak the US even spent $711 billion on military
最高峰时,美国在军事上花费了7110亿美元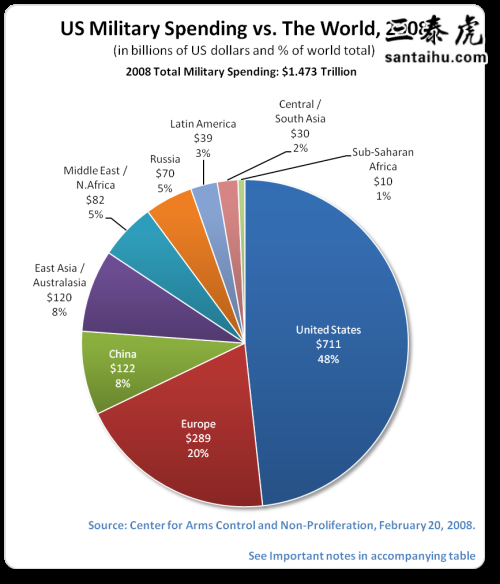 Africa's GDP considering their population of 1.1 billion would somewhere near or less than that of India's GDP of $2 trillion. Then they couldn't spend a quarter of that on military. Even if they spent that much the technology the US possess is still far more superior than that of many other countries.
So that's a conclusive no.
考虑到非洲有11亿人口,其GDP接近或低于印度2万亿美元的GDP。他们不可能把四分之一的钱花在军事上。而且即使他们花了那么多钱,美国拥有的技术仍然远远优于许多其他国家。
所以肯定不可能。
Emeka Nwankwo, studied at Michael Okpara University Of Agriculture
No.
Aside from the fact that Africa has a large human population, the continent also has one of the highest con tration of ethnic groups in the world.
A united Africa, as a nation, will not only be waste of resources and time but a waste of life as the different ethnic groups in the nation will be locked in ethnocentric wars and constant leadership crisis.
Obviously wars in Africa are not inter-country but intra-country. Imagine what will happen if we become a single country. ***I shudder at the thought.
What's more, military resources will be directed at quelling the constant outbreak of fights to consider making any significant growth
不能。
除了非洲人口众多这个因素之外,非洲大陆还是世界上 最集中的地区之一。
一个统一的非洲作为一个国家,不仅浪费资源和时间,而且浪费生命,因为这个国家的不同种族群体将陷入民族中心主义战争和不断的领导危机。
显然,非洲的战争不是国内战争,而是国与国之间的战争。想象一下如果我们整合成一个国家会发生什么。我只要一想就不寒而栗。
更重要的是,军事资源将用于平息为了发展而不断爆发的战斗。
Nick Malik, Not beholden to one way of thinking
No, not even close. would still have a larger army, and the US would have a stronger navy and air force and arguably a better trained and equipped army.
If Africa unites into a federal sy em, stabilizes the rule of law, ends wars, and invests in education, infrastructure, and business friendly practices, that new nation would be rich in resources and likely one of the fastest growing economies on Earth.
不,差远了。军队依然更庞大,美国海军和空军以及训练有素、装备精良的陆军依然更强大。
如果非洲结成联邦国,稳定法治,结束战争,投资教育、基础设施和商业往来,这个新国家将拥有丰富的资源,很可能成为地球上增长最快的经济体之一。
Kris Lim, Interested in International Relations in general.
Military might comes from modern, sohisticated hardware and good training. None is possible without an economy that can sustain them.
Being a big united country doesn't guarantee economic success in a globalised, interconnected and competitive 21st century. Being united and getting their act together will be a good start.
军事力量来自现代化、现代化的硬件和良好的训练。如果没有经济实力,这一切都是不可能的。
成为一个统一的大国,并不能保证在全球化、互联互通和竞争激烈的21世纪取得经济上的成功。团结起来,同心协力将是一个好的开始。
Nina, Is butter a carb?
No. There's too many differences between countries in Africa. Ethnic challenges, re gious disputes, tribalism, power-drunk "presi nts" and let's not forget co ption. Trying to get an African region to cooperate is difficult on it's own, so trying to get the entire continent to cooperate will be much more difficult. Too many different cultures, languages, po itical sy ems, etc.
This is coming from a Kenyan.
不。非洲国家之间差异很大。种族挑战、争端、部落主义、醉心权力的"总统",还有我们不要忘记的。想让非洲地区联合起来很困难,所以让整个非洲大陆合作会更困难。文化、语言、体系等差异太大。
这是一个肯尼亚人说的。
Saleh Talim
Becoming developed and militaristically powerful depends on lots of factors and not just large area and big population. Countries like Japan, UK, France were never that big but still they were greatest military and economic powers of their time and still are in many respects.
So no, African will still be as third world and underdeveloped as it is now and with even more problems.
想要成为发达国家、拥有强大的军事力量取决于许多因素,仅仅幅员辽阔和人口众多是不够的。像日本,英国,法国这样的国家从来都不大,但他们仍然是最强大的军事和经济力量,在很多方面也是如此。
所以,不,非洲仍然会像现在一样是第三世界、不发达国家,而且问题会比现在更多。
Joseph Boyle
Not anytime soon, but it would certainly be a very strategic location and platform for the more distant future.
短期内不会,不过遥远的未来,肯定会是一个非常具有战略意义的位置和平台。
E.A.M Takai, I am a Zimbabwean.
It's a non starter African leaders will never ever work together because of their behaviour. They are uncontrollable and lacks sense of humour. All the summit in African continent had the purpose of driving their personal deals which doesn't benefits the entire population of Africa
这是不可能的,非洲领导人的行为证明他们永远不会合作。他们难以管束,缺乏幽默感。所有在非洲大陆举行的首脑会议的目的都是推动他们的个人商业,并没有惠及整个非洲人民
Tapas Singh Rathore, works at Tata Consultancy Services
It will never be viable, as a country so large as that of Africa. Whole of the money will go to maintenance of the military. It has to cope up with almost all terrains ( rainforest, Desert, mountains, sea etc) , maintaining such a army will never be economical at any sense . Even tough it may be larger but can never be competitive.
象非洲那么大的国家是永远不可能的。所有的钱都将用于维持军队的运转。它必须应付几乎所有的地形(雨林、沙漠、山脉、海洋等),维持这样一支军队在任何意义上在经济上都是划不来的。它可能会更大,但永远不具备竞争力。
Joe Belkin, An oionated American.
Africa's main issue is the cultural belief that the best form of go nment is a "village strongman" that is unquestioned ... What African country hasn't fought multiple civil wars based on ethnicity and that is still inchanging. No one questions their smarts, they just have to move to a new matrix.
非洲的主要问题是文化,即最好的政府形式是毫无疑问的"乡村强人"……有哪个非洲国家没有因为种族问题而经历过多次内战,这种情况仍在发生。没有人质疑他们的聪明才智,他们只需要迈进新世界。
Gabriel Chan, well read
For at least the next 100 years, the nation with the most powerful military is the USA
在至少未来的100年里,拥有最强大军事力量的国家仍会是美国
Roshan Kumar
Militarily NO....economically Maybe in 10-15 years time with so much expensive natural resource to exploit.
军事上不可能....经济上,也许在10-15年的时间里可以做到,毕竟他们有这么多昂贵的自然资源可以开发。
Nathan Ye, Knowledgable on things regarding militaries of the world
No, not yet apt least. They would be one of the fastest develo in the world seeing all the a rural resources they have
不,至少现在还不可能。他们会是世界上发展最快的国家之一。
Robert J. Kolker
uniting a group of mostly underdeveloped nations together would not make a powerful economically coherent nation
不可能。把一个主要由不发达国家组成的国家团结在一起,并不会造就一个强大的、经济上团结一致的国家。