Telangana Inter results: 19 students commit suicide
成绩公布后,特伦甘纳邦19名学生自杀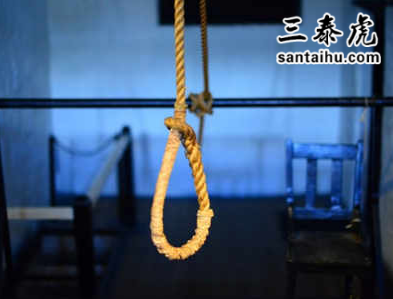 HYDERABAD: Three more Intermediate students, including two girls , committed suicide reportedly due to failure in their exams across Telangana over the past 24 hours. With this, the number of students, who committed suicide since the past few days, has gone up to 19. This is among the highest number of suicides recorded post Inter results, in the state, over the last four years.
海德拉巴:据报道,在过去24小时内,又有三名学生,包括两名女孩,因考试不及格而自杀。过去几天自杀学生的人数由此上升到19人。这是该邦过去四年来以来考试成绩公布后自杀人数最多的一次。
Rights activists alleged that due to negligence of the officials who released the Intermediate results in a hurried manner and without proper checks, students were either committing suicide or slip into depression.
有人声称,由于官员的疏忽,在没有进行核实的情况下匆忙公布了期中成绩,学生们要么自杀,要么陷入抑郁。
In 2018, six student suicides were reported after the results were announced. While there were no such suicides in 2015 and 2016, one Intermediate first-year student killed himself by jum in front of a train in 2017.
2018年,考试成绩公布后,有6名学生自杀。虽然2015年和2016年没有发生过类似的自杀事件,但2017年,有1名初一学生卧轨自杀。
Also, unlike other years, when most of these cases were recorded within the first two to three days of the results being announced, this year, there have been suicides through the week. Intermediate results in Telangana were announced on April 18.
往年自杀事件都发生在公布成绩后的两到三天内,而今年却与往年不同,在18日公布成绩后的一周内自杀事件时有发生。
Alarmed at the spate of suicides, especially this year, teachers said there was an immediate need to reduce the pressure that is being mounted on students from various quarters. "Majority student suicides reported in the last many years is due to immense pressure put on them by college managements, especially corporate colleges, and parents. The race to secure better ranks and marks burdens the average student who is forced to match up to the standards of high-performing students," said Madhusudan Reddy, president of the Telangana Government Junior Lecturers Association, adding how even the grading system has failed to take the pressure off students as thought.
面对接二连三的自杀事件,尤其是今年的自杀事件,教师们表示,有必要立即减轻学生所承受的来自各方面的压力。泰伦加纳政府初级讲师协会主席Madhusudan Reddy表示:"最近几年报道的大多数学生自杀事件是由于大学管理层,尤其是企业学院和家长给他们施加了巨大的压力。为了获得更好的排名和更高的分数而进行的竞争给学生带来了负担,他们被迫和成绩优异的学生比。评分系统也未能像人们想象的那样减轻学生的压力。"
印度时报读者评论:
译文来源:三泰虎 http://www.santaihu.com/47471.html 译者:Jessica.Wu
外文:https://timesofindia.indiatimes.com
Naresh Kumar • 5 hours ago
Tuglaq raja, Bevakoof ministers and reservation bureaucrats are responsible for these 19 lives.. shameless peopel in interviews were telling only 1 person committed suicide so its not a big issue.. how shameless and unsympathetic are these donkey politicians.. BUt votes you voted fools to power.. so fools will do only foolish things.. atleast now wake and vote correctly..
部长们和官员们要对这19条生命负责。这些无耻的人在采访中说只有一名学生自杀了,说这不是什么大问题。这些愚蠢的政客多无耻,多没同情心。你们把票投给这些傻瓜,这些人只会做蠢事。现在是时候醒过来,好好投票了…
Naresh Kumar • 5 hours ago
So long as people keep getting freebies, they will continue to vote for Tughlaqs! Short-sighted folk!!
只要人们能继续分到免费赠品,他们就会继续投票给Tughlaqs!这些人目光短浅! !
Kalmokta Banchanbali • University of Medaram • 6 hours ago
What is the point ? Just one month and these same parents will vote TRS again for protecting Langa pride .. each of them deserve it
重点是什么?再过一个月,这些父母就会再次投票支持特兰加纳党(TRS)。他们这是活该。
Kalmokta Banchanbali • india
THIS IS APPALLING..
骇人听闻
Chandra Sekhar • 2 hours ago
I regret for the loss.You have any track record of marks of these students?
我表示哀悼。有这些学生的成绩记录吗?
Mohd • 3 hours ago
SHAME ON STATE GOVT,,,
邦政府真可耻…
Venkata • 4 hours ago
How many young students shall pay with their precious lives for the horrendous mistakes committed by the Inter board? How many other students must have sunk into deep depression upon seeing an unexpected result. How many parents are in a state of deep anguish and anxety about the future of their loved ones? This must be viewed very seriously by the courts and all the offenders need to be punished in an exemplary manner. It is time Government wakes up to the sad plight of young students.
有多少学生为学校委员会犯下的可怕错误付出了宝贵的生命?有多少学生在看到一个意想不到的结果时一定陷入了深深的沮丧。有多少父母对他们所爱之人的未来深感痛苦和焦虑?法院务必严肃处理这一问题,所有的罪犯都必须受到惩戒。是时候让政府意识到年轻学生的悲惨处境了。
Sathya • 5 hours ago
its just pure corruption..
这纯粹是因为腐败。
Pradeep • 3 hours ago
Were the so called Ri-hts activists available to counsel the students while preparing for exams?
在学生们准备考试的时候,这些所谓的活动家给学生提供咨询了吗?
Pradeep • 2 hours ago
Most of the results are incorrect. They put wrong marks in systems. Intelligent students got 90 percent in firstyear. They failed in seconde year with 17 marks, in remaining subjects they got 90 percent. This happned to most of the students. And one more this one guy checked results at 1 O clock he got failed in two subjects. His father checked after 2 hours result is All subjects passed.This is the blunder mistake done by intermediate board and playing with students life.
大部分成绩搞错了。他们在系统中上传了错误的成绩。一名学生在1点钟查了成绩,发现他有两门课不及格。2小时后,他父亲查的结果是所有科目都通过了。这是教育委员会所犯的大错,拿学生的生命当儿戏。
kkdkmachamp • India • 2 hours ago
This is what happens when a drunkard is the CM and there are no qualified ministers. The TRS CM and his ministers are morons who have no sense of responsibility towards the state and the welfare of the people.
当一个酒鬼都能当上首席部长,且所有部长都不能胜任自己职位时,这是必然会发生的。TRS首席部长和他手下的部长们都是笨蛋,对国家和人民的福祉不负责任。
Laxmi Pandit • 2 hours ago
The real reason is poverty and fear of poverty due to over population.
真正的原因是人口过剩造成的贫困。
Kamal Gaur • Mumbai • 1 hour ago
Parents should never push their children beyond their capacity and teach then to accept failure or reversals in life. Life has more reversals than success.
父母不应该强迫孩子做超越其能力范围的事,应该教导他们学会接受生活中的失败或挫折。在生活中,挫折多于成功。
Nitin • 2 hours ago
Committing suicide will not change their report card. if more efforts were done and if they had fear of getting failed then today they would have passed exams with good marks. Also what were parents doing whole year when their children were going college??? Parents should have kept check over their children whether they are studying properly or just doing time pass...!
自杀不能改变他们的成绩。如果付出更多的努力,那么今天他们就能以优异的成绩通过考试。还有,孩子上大学的时候,父母应该做些什么?父母应该经常检查孩子学习是否正常,还是说在混日子。
Nationcomesfirst • Mother INDIA • 2 hours ago
Parents and society puts unnecessary burden on students..it''s a disease in the society ..should be wiped off..
父母和社会给学生增加了不必要的负担。这是社会上的一种弊病,应该制止。
anand • chennai • 3 hours ago
students prepare for exam in the last minute, throughout year they enjoy going to movies / malls / boy firls friends, they should start prepare from day1
学生都是在考试前临时抱佛脚,其余时间他们喜欢去看电影、逛商场、谈恋爱。他们应该从开学第一天开始备考的。
Rene Fernandez • juffair • 3 hours ago
by these immature students . Why was no counselling done for a day for all students so that such drastic steps could have been discouraged. . Worse is these same students are aware that our political leaders are leading the state without any proper education and highly qualified babus are reporting to these uneducated leaders . RIP
这些不成熟的学生采取了如此偏激的做法。为什么没有为学生提供心理咨询,阻止这种极端行为呢? 更糟糕的是,这些学生意识到,我们的政治领袖没有受过教育,而高素质人员还得向这些没有受过教育的领导人汇报工作。愿逝者安息!
sista prasad • 33 mins ago
Sad situation, young students are committing suicides because of failure of State Govt., May the young souls rest in peace......
邦政府的失败,造成了学生自杀,可悲啊,愿年轻的灵魂安息
Sonny V • Bangalore, India • 35 mins ago
WE the parents and the education system has put tremendous pressure on the 2 students, given this is very tender age students are not able to withstand the pressure of failing the exams... We must teach them to be strong instead of pushing them any
家长和教育系统给学生施加了巨大的压力,考虑到他们的年龄还小,无法承受考试不及格的压力…我们应教他们要坚强,而不是给他们施加压力。
Abhishek • 52 mins ago
Are these children crazy from the head? Way too serious about results. You can always repeat, no shame in that. Sheesh!
这些孩子是疯了吗?对成绩太过认真了。你可以补考啊,这并不可耻。难以置信!
Yogesh Kantaria • mumbai • 58 mins ago
is it required to do that such non sence
有必要寻死吗?
Pranav Sharma • 1 hour ago
Their parents should be put behind the bars for pressuring the child to this level of stress.
应该把他们的父母关进监狱,他们给孩子施加了这么大的压力。
Prathamesh Bagayatkar • 1 hour ago
I wonder what is filling in their mind, one failure decides their one life for which parents struggled and worked hard to bring and grow you up in life! What kind of pressure they put up on those children''s mind.
不知道他们心里在想什么,一次失败就决定了他们的一生吗?父母为了把你抚养长大,付出了多少精力!他们到底给孩子施加了多大的压力。
Virtualsid • 1 hour ago
Suicide is a culture in the telugu society.
自杀是泰卢固社会的一种文化。
Abc • India • 2 hours ago
life comes very cheap in India
在印度,生命很廉价。
Makdxb • INDIA • 2 hours ago
The state Govt is responsible for these suicides. People shouldnt elect such Govt into the power. 19 students is a big number.
邦政府应对这些自杀事件负责。19名学生自杀啊,不少了
Binoy k • 2 hours ago
What does our uneducated, filthy, lowy CHAIWALLAH has to do with this!
没读过书的,肮脏的,卑贱的卖茶人跟这有脱不了的干系!
Innovater Guys • 2 hours ago
Our goverment must take agaist such incident
政府必须制止此类事件
Narsimharao • Hyderabad • 4 hours ago
education minister should resign
印度教育部长应该辞职