Why can't India make indigenous fighter jets and wons?
为什么印度自己造不来战斗机和武器?
Quora读者的评论:
Mahadev Bharath, Indian armed forces fanboy
Originally Answered: Why doesn't India have really good, indigenously built fighter jets ?
Two major reasons why we can churn out fighter aircrafts of that scale and quality.
1) Lack of private players in the defense space.
When the USAF (or USMC, USN) wants an aircraft they provide the spec, the necessary funds and in some cases the relevant tech via organisations like DARPA to at-least two private players to build the aircraft and outbid each other in a competition in a stipulated time frame. The AF would then test each of the prototypes extensively ag inst the spec and decided the contract winner.
For example, in the Joint Strike Fighter program, two contracts to develop prototypes were awarded on November 16, 1996, one each to Lockheed Martin and Boeing. Each firm would produce two aircraft to demonstrate conventional takeoff and landing (CTOL), carrier takeoff and landing (CV version), and short takeoff and vertical landing (STOVL). Lockheed Martin and Boeing were each given $750 million for the development of the concept demonstrators and definition of the Preferred Won Sy em Concept (PWSC).
最初的问题是:为什么印度没有真正出色的国产战斗机?
我们难以生产大规模和高质量战斗机的原因主要有两个。
1)国防产业缺乏私人企业。
当美国空军(或美国海军陆战队, 美国海军)想要一架飞机时,他们会通过美国国防部高级研究计划局等组织向至少两家私人公司提供规格要求、必要的资金,在某些情况下还会提供相关技术支持,让它们建造飞机,并在规定的时间内互相竞标。然后美国空军会对每个原型进行一系列测试,并决定把合同交给谁来生产。
例如,在联合攻击战斗机项目中,两份原型机开发合同于1996年11月16日授予洛克希德·马丁公司和波音公司。每家公司将生产两架飞机来演示常规起降(CTOL)、航母起降(CV版)和短距起降(STOVL)。洛克希德·马丁公司和波音公司分别获得7.5亿美元,用于开发概念机和优选武器系统概念(PWSC)。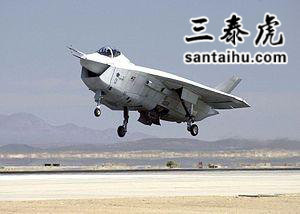 X-32 (Proto from Boeing) - Lost
X-32(波音原型机)-失败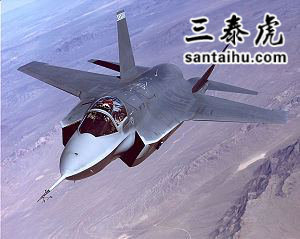 X-35 (Proto from Lockheed Martin) - Won, awarded the F-35 contract
X-35(原洛克希德马丁公司)-成功胜出,拿到了F-35合同
This type of competition inherently brings in the capitalistic element of business into defense. Companies, in an effort to outperform each other, recruit the best talent, use the best available tech to build the best aircraft within stipulated times. Think of it as Apple and Samsung trying to outperform each other with their iPhones and Gxys.
Private players comparable to Boeing and LM are totally non estent in India. Even HAL isnt comparable. Moreover, govt is doing little or nothing to accommodate private players in the defense space. Private players like Tata, L&T and Mahindra are definitely willing to get into this space. But defense tech is not easy and none of them can do it alone without a JV with a foreign company. Getting a foreign company to invest in the defense sector where the FDI cap is 26% is not easy. Its ironical. The govt is willing to shell out billions of dollars on foreign hardware but doesn't allow them to set shops in this country.
译文来源:三泰虎 http://www.santaihu.com/47456.html 译者:Joyceliu
这种竞争从本质上把企业的zb因素带入了国防产业之中。各公司为了超越彼此,纷纷招募最优秀的人才,利用现有的最佳技术在规定时间内造出最好的飞机。就像苹果和三星试图用iphone和gxy互相竞争。
像波音和洛克希德马丁这样的私营企业在印度完全不存在。就连印度斯坦航空有限公司也无法与之媲美。此外,政府几乎没有或根本没有将国防领域开放给私人企业。像塔塔、L&T和马欣德拉这样的私营企业肯定愿意进入这个领域。但是,国防技术并不简单,没有一家公司能够在没有与外国公司合资的情况下独自完成这样的任务。让一家外国公司投资于外国直接投资上限为26%的国防行业并不容易。这很讽刺。政府愿意花费数十亿美元购买外国硬件,但不允许他们在这个国家开厂。
2) Lack of closer participation of the Indian Air Force in the design and development efforts
HAL, ADA, NAL, DRDO et al. who are working on the Tejas and a slew of other aircraft projects aren't inherently incompetent. A lot of this perceived incompetence has got to do with changing requirements and the lack of direction from the Air Force. The relationship between the Air Force and HAL et al. is almost like a client and service provider, each pointing fingers at each other never working in unison. The Indian Navy is a classic example of what can be achieved if they work more closely.
Unlike the Army and the Airforce, the Navy always showed keen interest in getting its hands dirty with design and development of its equipment. The Directorate of Naval Design (DND) was set up with that very motive. Just look at the successes the navy has had.
2)印度空军在设计和开发方面缺乏更紧密的参与
印度斯坦航空,防空署,国家航天实验室,印度国防研究与发展部等研发光辉战机和一系列其他飞机项目的机构并不是没有能力。这种无能在很大程度上与军方不断变化的要求和指导不足有关。空军和印度斯坦航空等机构之间的关系几乎就像客户和服务商,互相指责,从不协调一致地工作。印度海军就是一个经典的例子,证明了如果他们更紧密地合作就可以取得何种成就。
与陆军和空军不同的是,海军总是对自己动手设计和开发装备表现出极大的兴趣。海军设计理事会(DND)正是出于这样的动机而成立的。看看海军取得的成就就知道了。
Delhi class dest yers
德里级驱逐舰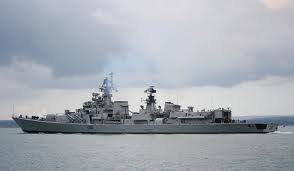 Vikrant class Aircraft carriers
维克兰特级航空母舰
Arihant - SSBN (the crown jewel of the Indian Navy)
歼敌者号 - 弹道导弹战略核潜艇(印度海军的王牌)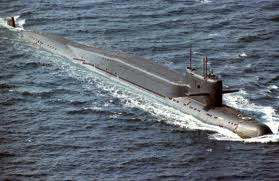 Fix these two and we will definitely be able to churn out better aircraft at much faster rates.
BTW, you cant compare F22 with Tejas. F22 is a 5th generation, stealth fighter. Tejas is a 4+ generation light combat aircraft. Apples and Oranges.
只要解决这两个问题,我们一定能够以更快的速度生产出更好的飞机。
顺便说一句,你不能把F22拿来和光辉战机作比较。F22是第五代隐形战斗机。光辉战机是4+代轻型战斗机。完全是两种不同的东西。
Tirthkumar Patel, Indian by Tan-Man-Dhan, Patriot since Birth
Originally Answered: Why is India so dependent on other countries for defense, wons, aircraft, fighter planes etc? Does India not have the pential to have indigenous technology?
Well,forget Pakistan,we had the capabilities to beat even USA and .But they were sabotaged.
How?
Remember Marut??
最初的问题是:为什么印度在国防、武器、飞机、战斗机等方面如此依赖其他国家?印度难道没有拥有本土技术的潜力吗?
好吧,忘了巴基斯坦吧,我们有能力打败美国和。但他们遭到了破坏。
怎么被破坏的?
还记得风神吗? ?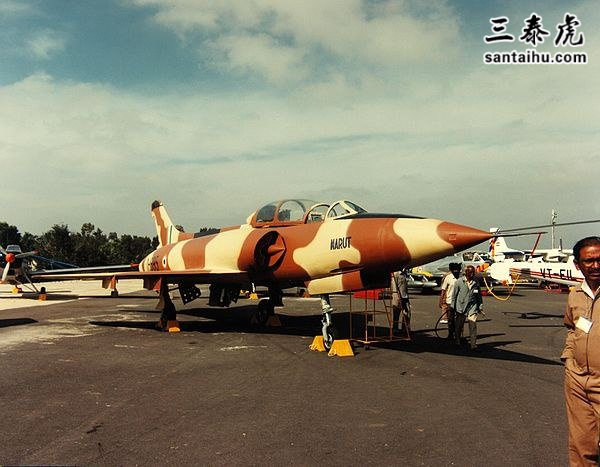 It was India's 1st jet fighter aircraft ingenuously made by HAL way back in 1960. It was designed by well known German aircraft designer Kurt Tank with the help of many brilliant Indian engineers. It was equipped with guns,rockets and bombs.
Here is the image when Marut was towed to HAL runway for its 1st test flight.Scene is like a procession of marriage.
这是印度第一架印度斯坦航空在1960年制造的喷气式战斗机。它是由德国著名飞机设计师库尔特坦克在许多杰出的印度工程师的帮助下设计出来的。飞机装备了枪、火箭和炸弹。
这是风神被拖到印度斯坦航空公司跑道进行第一次试飞时的照片。场景就像婚姻的队伍。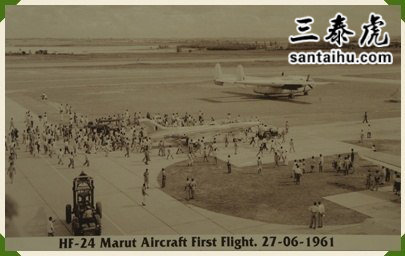 The only weakness(if you call it) was, its mamum speed was 1112 kmph which was slightly less than sound speed(1234 kmph).
(It participated in battles of 1965 and 1971.Remember the decisive Battle of Longew ? Maruts were used to give support to Indian border posts. 3 Marut pilots were awarded Vir Chakra.)
Now the tragedy happens. As a part of organized propaganda,this awesome fighter was bullied in media,agents of foreign won companies and by those corrupt po iticians who wanted commission by purchasing foreign wons.
The tragedy doesn't stop here.The company which provided the jet-engines offered to modify the engines to make Marut supersonic but offer was rejected.
Result:
1.Only 3 squadrons got entry in IAF.
2.Kurt tank went back to Germany.
3.The golden chance to make India independent in war-wons was lost.
4.India became dependent on foreign wons and technology and thus victim of power-po itics and diplomacy played due to them
5.India started losing valuable foreign exchange and is still losing.
唯一的缺点是,它的最大速度只有1112公里每小时,略低于声速(1234公里每小时)。
(它参加了1965年和1971年的战争。还记得朗格瓦拉决战吗?风神被军方用来支援印度的边境哨所。)
现在悲剧发生了。作为有组织的宣传活动的一部分,这架令人敬畏的战斗机在媒体、外国军火公司的特工以及那些想通过购买外国军火获得佣金的腐败政客那儿受到了欺凌。
悲剧还不止于此。提供喷气发动机的公司提出可以调整发动机,让风神达到超音速的速度,但遭到拒绝。
结果:
1.只有3个风神战机中队进入印度空军。
2.库尔特·坦克回到了德国。
3.让印度在战争军火方面自给自足的黄金机会已经流逝。
4.印度开始依赖外国武器和技术,从此沦为强权政治和外交的受害者
5.印度的外汇开始贬值,现在仍在继续贬值。
SivaBn Kumaravel, An Indian Defense enthusiast!!
Originally Answered: Why in the world can't India manufacture fighter jets like the Rafale?
1.First to people here the Russian PAK-FA is not an Indo-Russian joint venture and that's an pure Russian prototype and only a preliminary R&d agreement is signed and that is nowhere related to those flying prototypes.
2.And to answer whether India can manufacture a fighter like Rafael with its present capabilities the short answer is no. This is not because of the time we got independence or slow development pace of LCA or IAF or something else....this is because of the soddy performance of our defence PSUs like HAL,DRDO etc...
3.To people who are speaking about the timing of Indian independence and the time we started the R&D on aviation I want to refer ISRO which sent probes to moon and mars with its own launcher during the same time period. Also I want to refer the missile division of DRDO which developed ICBM "Agni V" during the same time.
4.According to me LCA Tejas is not a true development until unless it has 80+ percentage of its parts made in India. At present it has more than 60+percentage of its parts from foreign vendors like engines,ejection seat,radar,missiles etc...although its an good but very much slow start.
5.Its a shame that a company to the size of HAL which is cming Asia's one of the premiere aviation complex doesnt have its own full blown R&D facilities where it depends on DRDO agencies like NAL,ADA for design and development which is not a case with any international aviation major.
6.Even the Dhruv helicopter that HAL manufactures have a high foreign content including its engines!
最初的问题是:为什么印度造不出像阵风那样的战斗机?
1.首先,对这里的人来说,俄罗斯的PAK-FA不是印俄合资研发的,那是百分百的俄罗斯原型机,只签署了一个初步的研发协议,与那些飞行原型机没有任何关系。
2.要回答印度是否能以目前的能力制造出阵风这样的战机,答案是否定的。这不是因为我们独立得太晚,或者LCA或IAF研发速度慢,或者其他别的什么原因。而是因为我们国防领域的印度斯坦航空,印度国防研究与发展部表现得太差劲了。
3.对那些认为印度独立时间晚、我们开始飞机研发时间迟的人,我想举印度空间研究组织的例子来说明,它在同一时期用自己的发射器向月球和火星成功发射了探测器。我还想说说印度国防研究与发展部的导弹部门,他们在同一时期研发洲际弹道导弹"烈火5"。
4.在我看来,除非LCA光辉战机80%以上的零部件都在印度制造,否则它就不能算真正的研发。目前,其发动机、弹射座椅、雷达、导弹等零部件有60%以上来自国外供应商。虽然这是一个很好的开始,但是进展很慢。
5.令人羞愧的是,以印度斯坦航空公司如此之大的规模,声称自己是亚洲第一大航空企业,也不具备独立完备的研发设施,还依赖于国防研究与发展组织的机构,比如国家航天实验室,防空署来设计、研发,这与任何国际航空机构都不一样。
6.甚至印度斯坦航空制造的北极星直升机也有很高的国外技术含量,包括发动机也是!
7.Also in India aviation sector means its only HAL and it is willingly wanted to maintain that monopoly by adamently doing lobbying at the go nment level to curb any defense aviation contracts going to private sector.
8.Everybody know here the quality standards, timelines etc..which HAL follows and its is more than happy with the opaque deals with Russians where it will happily assemble Russian aircraft's like SU30 which has very little for domestic industries interms of growth.
9.Please don't priase LCA Tejas development. The outcome is very much delayed compare to India's development in space and missile tech where nothing is available from international countries or even from Russia. Where it is available to so extent there is no development like aero engine development and radar.
10.Development of an aircraft like Rafael require in depth R & D and concerned company should have all round capabilities which our only aviation major HAL lacks.
11.If India can manufacture a aircraft like Rafael means why are we begging for transfer technology as part of Rafael deal....its simply because we don't have it.
7.而且在印度,航空部门就只有一个印度斯坦航空,它当然希望通过在政府级别上进行强硬的游说来保持这种垄断地位,以限制任何国防航空合同流向私营企业。
8.这里的每个人都知道质量标准、时间表等。印度斯坦航空对与俄罗斯达成的不透明协议非常满意,它很乐意组装像SU30这样的俄罗斯飞机,而这类飞机对国内工业的整体增长几乎没有什么好处。
9.请不要夸耀LCA 光辉的研发。与印度在太空和导弹技术方面的发展相比,这一成果来得晚得多。
10.像阵风这样的飞机需要深入研发,相关公司应该具备全方位的实力,而我们唯一的印度斯坦航空正缺乏这一点。
11.如果印度能造阵风战机那样的飞机,我们为什么要乞求别人把技术转让给我们,作为阵风战机交易的一部分……原因很简单,就是因为我们没有这项技术。
Rajat Verma, I don't answer anonymously
Making an indigenous fighter aircraft is an art in itself which very few countries have mastered like US, France, Britain, germany, spain, Sweden, Russia and .
India has been trying for the last 35 years to develop an indigenous fighter called Tejas but has not succeeded in its endeavor. Vis a vis was smarter and they learned the art of reverse engineering the Russian aircraft which they were license manufacturing. How did succeed and why India cannot emulate this fete.
When USSR disintegrated at that point started preparations for the future and gave position in its fighter aircraft industry to many experienced and young russian aircraft designers. Moreover, instead of designing their fighters from scratch initially they reverse engineered Russian aircrafts like Mig-21 into F-7 fighters. Slowly and steadily as their gras power increased they started manufacturing top of the line aircrafts and this they did by planting spies, which siphoned of top secret data regarding aircraft design and specifications.
制造国产战斗机本身就是一门艺术,很少有国家像美国、法国、英国、德国、西班牙、瑞典、俄罗斯和那样精通这门艺术。
在过去的35年里,印度一直在尝试开发一种名为光辉战机的本土战斗机,但没有成功。相比之下,更聪明,他们学习了对俄罗斯飞机进行逆向工程的技术,他们获得了制造许可。是如何取得成功的,为什么印度不能学习他们呢。
当苏联时,开始为未来做准备,并把战斗机工业的位置让给了许多经验丰富和年轻的俄罗斯飞机设计师。此外,他们最初并没有从零开始设计战斗机,而是对米格-21等俄罗斯飞机进行逆向研究,改成F-7战斗机。随着他们的能力越来越强,他们开始慢慢而稳定地制造顶级飞机,他们通过派驻间谍来实现这一点,这些间谍窃取有关飞机设计和规格的绝密数据。
spies hacked secret US wons sy ems including F-35 Joint Strike Fighter: reports
Most importantly they had the vision, po itical will and they created aviation industry which is the best in Asia today.
Whereas India without having a prior knowledge about aircraft design or manufacture started the Tejas (LCA) project and the result is something which everyone knows. Moreover, even in LCA the engine is from US, RADAR is from Israel so what did the Indians contribute (Read HAL), making a composite flying aircraft body in 35 years at the humungous cost of ₹7,965.56 crore (Source Wikipedia). Awesome feat as it deserves a standing ovation!!
The fighter aircraft industry has to be modeled in the lines of with very astute po itical will. Moreover Half hearted efforts will continue to lead no where, so what is the need of the hour.
据报道,间谍侵入了包括F-35联合攻击战斗机在内的美国秘密武器系统。
最重要的是,他们有远见,有政治意愿,他们创造了今天亚洲最好的航空工业。
而印度在没有飞机设计或制造方面的领先技术的情况下启动了光辉战机(LCA)项目,其结果是众所周知的。此外,即便如此,LCA的发动机来自美国,雷达来自以色列,印度人自己到底做了什么贡献呢?35年间,耗费了796.556亿的成本(维基百科),造出了七拼八凑的飞机。真是了不起的壮举,值得大家起立鼓掌!!
战斗机行业必须拥有非常敏锐的政治意愿,效仿的路线。此外,半心半意的努力会导致无果而终,所以现在的迫切需要是什么呢。
" PERFORM OR PERISH" and " HIRE AND FIRE"
There should be no bureaucratic tangles, young talent from IITs and NIITs should be nurtured only on the basis of capability and not just recommendations and favoritism.
Moreover talented NRI engineers who have worked in NASA, Lockheed Martin and Boeing etc should be lured back to India with perks, royalties and a good po itical will is needed in this.
The Garbage which has crawled into organizations like DRDO (DEFENCE RESEARCH DESTRUCTIVE ORGANIZATION), HAL should be marginalized. They should be made accountable and "chalta hai", "kya Farak padta hai" attitude has to be done away with. There should be no excuse for non performance and where ever there is dearth of technical know how, it should be ironed out by collaboration, joint projects etc.
When these steps are truly inculcated then only the fruits will be borne out of years of hard work and we will create an aircraft industry which the entire world will look up in "AWE".
"执行或毁灭"和"雇佣和解雇"
1.不要让主义掺和其中,对印度理工学院和印度国家信息技术学院的年轻人才应该根据才能进行培养,而而非推荐和偏袒。
此外,应该把在美国国家航空航天局、洛克希德·马丁公司和波音公司等工作过的有才华的工程师吸引回印度,这需要额外的津贴、奖励和政治决心。
3.像DRDO(国防研究破坏组织)这类组织里的垃圾,印度斯坦航空应该被边缘化。他们应该被。表现不佳不该有任何理由,在任何技术知识不充足的地方,应该通过合作、联合项目等来解决。
一旦这些措施得以真正实施,多年的辛勤工作才能结出硕果,我们才能建立起飞机制造工业,整个世界将会带着"敬畏"之心仰望我们。
Raj Narayan, Entrepreneur, Innovator, Aerospace Engineer
Originally Answered: Why doesn't India have really good, indigenously built fighter jets ?
A modern fighter aircraft is a very complex machine. It consists of a high performance aerodynamic airframe, constructed using a variety of modern materials such as aluminium and titanium alloys, carbon/glass fiber composites, etc., and a very high performance jet engine involving cutting edge technology and high precision machined parts. This only constitutes the basic flying platform, which is then equipped with a large variety of sy ems involving hydraulics, pneumatic, avionics, rical and wons related equipment to make it an efficient, sturdy, rugged, reliable, dependable, pent and safe machine. In fact,
"The quality of the sy ems and wons fitted on a fighter aircraft is what really determines whether it is a "really good" or a mediocre aircraft".
The design and development of a modern fighter aircraft needs a whole set of skills, capabilities, technologies and infrastructure extending over a very wide engineering spectrum. Further, due to the rapid advances in engineering technologies these days, such an industry would need to assimilate technologies as well as innovate their own continuously through R&D.
最初的问题是:为什么印度没有真正出色的国产战斗机?
现代战斗机是一种非常复杂的机器。它包括高性能的空气动力机身,采用各种现代材料,如铝和钛合金,碳/玻璃纤维复合材料等,和非常高性能的喷气发动机,涉及前沿技术和高精度加工零件。这还只能构成基本的飞行平台,还需配备大量的系统,包括液压、气动、航空电子、电气和武器相关设备,使其成为一个高效、坚固、可靠、强大和安全的机器。事实上,战斗机上装备的系统和武器的质量,才真正决定它究竟是一架"非常好"的飞机,还是一架平庸的飞机。
现代战斗机的设计和开发需要一整套技能、能力、技术和基础设施,涵盖非常广泛的工程领域。此外,由于当今工程技术的快速发展,这样的行业既需要吸收技术,也需要通过研发不断创新。
All these require highly qualified and trained engineers and scientists, who are encouraged and supported with the best of environment, infrastructure, financial backing and most importantly, quality leadership. Such an ecosy em has been sadly missing in this country all these years. With HAL being the exclusive PSU engaged in the development and manufacture of military aircraft for the last six decades, there has been very little opportunity for the private sector to get a foothold in this sector. One must also appreciate the fact that an aerospace industry is highly capital intensive with long gestation periods and hence no private sector organisation would have been able to afford the investments as made by the Govt. of India into HAL.
It is only in the last 15 years that large Indian business houses have evinced interest in foraying into aircraft manufacture. The synergy arising out of the joint participation of various aerospace organisations such as NAL, ADE, DRDO and HAL, by itself has resulted in a quantum jump resulting in the development of the LCA. This needs to be carried further with the active inclusion of the private sector, particularly in the areas of development of the airborne equipment falling under various categories.
What is required is a holistic and planned approach to develo the indigenous capability that synergises the strengths of the Govt. controlled aerospace organisations with the private sector companies that possess proven domain expertise in each of the engineering areas such as ronics, rical, hydraulics, mechanical, pneumatic, and software engineering.
所有这些都需要高素质和训练有素的工程师和科学家,他们享受最好的环境、基础设施、财政支持,最重要的是,高素质的领导层的鼓励和支持。令人遗憾的是,这样的生态系统在印度多年来一直缺失。由于印度斯坦航空是过去60年里唯一一家从事军用飞机研发和制造的机构,私营企业在该领域获得立足点的机会微乎其微。人们还必须认识到,航空工业是高度资本密集的,孕育期很长,因此没有任何私营企业组织能够达到印度政府对印度斯坦航空的投资规模。
直到最近15年,印度大型企业才开始表现出进军飞机制造业的兴趣。由国家航天实验室,防空署,印度国防研究与发展部,印度斯坦航空等航空航天组织联合参与所产生的协同效应,使得LCA的发展出现了量子跃进。这需要私营企业积极参与,继续推动,特别是在各类机载设备的研发方面。
我们需要的是一种整体的、有计划的方法来发展本土制造能力,将政府控制的航空航天组织与私营企业的优势相结合,私营企业在电子、电气、液压、机械、气动和软件工程等每个工程领域都拥有成熟的专业知识。
Sri Harsha, works at ValueLabs
India has major players collaborating and partnering in and outside the country to develop military hardware.
TATA, L&T,ASHOK-LEYLAND are some major private leaders yet the decision makers or requirement handling of Armed forces is done by BEL, BHEL, BEML, HAL, DRDL, DRDO, HSL, BARC and similar go nment partners.
Land Sy ems: Still we depend heavily on the disputed Bofors artillery guns and long had the Army plans to procure US Howitzers. This did not stop DRDO to design a 155mm towed Artillery gun. So is the aka multi rocket launching platform which took almost 12 years of development and MBT - Arjun.
Sea Sy ems: Apart from aquiring Akula Class submarines from Russia, Arihant class is an indegenious project with a decent operational and payload capability. And the ship building did not stopped at frigates but advanced through Godavari class dest yers and Amphibious vessels to get the Vikrditya class carriers.
Air Sy ems: Tejas made history , however there are Light Combat Helicopters, small UAV's which are developed for Army, Navy & Airforce.
Space Sy ems: ASLV, GSLV and PSLV put more eyes in the space than anyone comparing the costs, which again is multirole - civilian & military. It doesn't have a fancy name like Space Command, yet it is functional.
Missile Sy ems: AGNI, Prithvi and Brahmos are few to be named.
印度拥有在国内外合作开发军事硬件的主要参与者。
塔塔、L&T、阿肖克-利兰是私营企业的主要领军者,但军队的决策或需求处理是由巴拉特电子有限公司、印度巴拉特重型电力有限公司、贝姆勒公司、印度斯坦航空公司、印度国防研究与发展实验室、印度国防研究与发展组织、印度斯坦造船有限公司、巴巴原子研究中心和类似的政府合作伙伴完成的。
陆地系统:我们仍然严重依赖有争议的博福斯火炮,长期以来军方一直计划采购榴弹炮。这并没有阻止印度国防研究与发展组织设计155毫米口径牵引火炮。皮纳卡多管火箭发射平台(已经历经了近12年的发展)和阿尔琼主战坦克也是如此。
海洋系统:除了来自俄罗斯的阿库拉级潜艇,歼敌者级是一个本土研发项目,具有良好的操作和有效载荷能力。造船计划并不止步于护卫舰,而是继续建造了戈达瓦里级驱逐舰和水陆两栖舰艇,最终建造了维克拉马蒂亚号航母。
空中系统:光辉战机创造了历史,但是印度也有轻型战斗直升机、小型无人机,它们是为陆军、海军和空军研发的。
太空系统:增强型卫星运载火箭、地球同步卫星运载火箭和极轨卫星运载火箭比任何国家都注重成本,这又是一个多用途的项目——既能民用,也能军用。它没有像太空司令部这样花哨的名字,但它很强大。
导弹系统:拥有"烈火"、"普里特维"和"布拉莫斯"等几种导弹。
There are multiple sy ems & technologies which are acquired from Russia, US, Israel, South Korea, Japan, France, Germany, Italy which are upgraded with home made tech along with OEM upgrades. Sukhoi MKI is an example of such sy em but not the only one.
Financial constraints est which contribute to majority of delays nevertheless the developments are trying to reach the tip of the peak.
In current global scenario, it is impossible to say 100% indegenious which is practically impossible for any country. F22 is said to be built by LM, but how many foriegn brains contributed to the 5th Gen flight is to be ned. No one wants to reinvent the wheel, but make the wheel smoother and better. That is what major countries do. There is a disadvantage is relying on foriegn military hardware but countries like India are intelligent enough to get hardware with tech transfer license to customise the acquired hardware within the permissible limits of OEM. India has exceeded the expectations of OEM in terms of modifications. Flanker MKI is considered better than the Su-30 and at par with Su-35. The Brahmos missile sy em is a successful collaboration with Russia. That made the Russians invite India to collaborate on the FGFA Project.
Nuclear Arsenal is also no less and comparable to other forms of WMD.
从俄罗斯、美国、以色列、韩国、日本、法国、德国、意大利等国采购的多个系统和技术均采用国产技术进行升级,同时进行原始设备制造商升级。苏霍伊-姆基就是这样一个系统的例子,但不是唯一一个。
财政上的制约导致了大部分的延误,尽管如此,研发正在努力达到顶峰。
在当前的全球形势下,不可能说100%国产,这对任何国家来说都是不可能的事。F22据说是LM制造的,但是有多少外国专家参与,还有待观察。没有人想重走发明之路,而是希望对发明机型不断的提升、改进。这就是主流国家所做的。依赖外国军事硬件有一个缺点,但印度这样的国家足够聪明,能够获得具有技术转让许可证的硬件,在原始设备制造商允许的限度内定制采购的硬件。印度在改装方面超过了原始设备制造商的预期。侧卫MKI被认为比Su-30更出色,可与Su-35相媲美。布拉莫斯导弹系统是与俄罗斯的一次成功合作。这使得俄罗斯邀请印度在第五代战机项目上进行合作。
印度队核武库也不比其他种类的大规模毁灭性武器差,不相上下。