What is it like to be a dark-skinned person in India?
黑肤色印度人的生活是怎样的?(3)
Quora读者的评论:
Anukriti Shrivastava, studied at Neeraj Public School
"Those who matter in my life don't care about my skin colour. And those who care about my skin color don't matter in my life"
I am a dark skinned girl. And my mother is a beautiful fair lady. I have lots of experiences which are not at all good. Lets start with my childhood.
1.I was three or four years old. We were at my mother's home town. My nani (maternal grandmother) came too me. Looked at me in a horrible way and said - Dolly (my mom)is she really your daughter?You are soo beautiful at this age and this girl is soo black and ugly. I was a child yet i broke into tears.
2.When started going to school, i used to sit alone. No one wanted to be my friend. That time Children barely talk to me and I heard them whispering "she is soo ugly don't talk to her. Don't sit by her side". They even sometimes treated me as an untouchable
3.When I was in 2nd standard, our whole school was busy with the preparations of our annual function. I also wanted to take part. But my class teacher refused to take me in the dance act, as she wanted only good looking cute kids.
4.All these in dents made me an introvert and lacking in confidence. I became a girl that was forced to think that she was ugly and that she could never make friends . She can never get her prince charming.
5.Most heart breaking thing- i was in relationship with a punjabi boy. We were classmates in our school. I was completely in love with him. And i still love him with all my heart. He is a man of honor i must say. He is the best person I had seen in my life. Every thing was going well. He told his mother about our relationship. His mother reacted positively, after which i was on cloud nine. she called me for tea, When she saw me for the first time. Things suddenly started to change. We had the tea but we didn't talk much. After that she forced him to break up with me. The reason was- yes you guessed it - i am black. I was broken. I burst into tears and I was shattered. It was not my mistake.
6.No, we didn't break up on that. My boy (actually my man) had a sense of what is and what is wrong. As is said, he is the best person I had seen in my life.
"我生命中重要的人都不在乎我的肤色。那些在乎我肤色的人在我的生活中并不重要。"
我是一个黑皮肤女孩。我的母亲是一位美丽白皙的女士。我遭遇过很多不好的经历。就从我的童年开始说吧。
1.那时我三四岁,去我母亲的家乡。我的外婆也来了。她用一种可怕的眼神看着我说:多莉(我妈妈),她真的是你的女儿吗?你在她这个年纪时可漂亮了,这个女孩又黑又丑。虽然我当时还是个孩子,可我还是哭了。
2.刚上学时,我常常一个人坐着。没有人想跟我交朋友。那时孩子们很少和我说话,我听到他们在小声嘀咕:"她太丑了,别和她说话。不要坐在她旁边。"他们有时甚至把我当作贱民。
3.当我在二年级的时候,整个学校都在为年度表演做准备。我也想参加。但我的班主任拒绝带我去跳舞,因为她只想要长得漂亮可爱的孩子。
4.这些事情让我变得内向,缺乏自信。我成了一个被迫认为自己很丑,永远交不到朋友的女孩。她永远也得不到她的白马王子。
5.最令人心碎的事—我和一个旁遮普男孩谈恋爱。我们是同班同学。我当时完全爱上了他。我现在依然全心全意地爱着他。我必须说他是个正人君子。他是我一生中遇到过的最好的人。一开始一切都很顺利。他把我们的关系告诉了他母亲。他母亲的反应很积极,我高兴极了。当她第一次见到我时,她给我打电话约我喝茶。事情突然发生了变化。我们喝了茶,但没怎么说话。后来她强迫他和我分手。原因是—是的,你猜对了—我很黑。我不堪一击。我放声痛哭,我了。这不是我的错。
6.不,我们没有因此分手。我的男友(实际上是我的男人)知道什么是对的,什么是错的。就如我前面说过的,他是我一生中见过的最好的人。
Enlightening of my life- Since my chilhood the reason why i didn't lost fa th in my self and i didn't started hating my self is 'A Boy' yes when no one wanted to share bench with there was a boy who was always there for me. We share the same bench for all our kindergarten life. He used to share his tiffin with me. He used to make me laugh and he still never fails in that. Every time i started hating my self he came to the rescue. The made me realize what i really am. How beautiful i am. And what i can achieve. He always made me see the b side of my life. When i was broken after my boyfriend's mother commented on my skin he made me happy. He made me feel like the real princess i am. We shares every thing we share the same emotions, we share the same skin, we shared the same bench, we shared the same color, we shared the same house, moreover we shared the same blood. Yes he is my brother, my best friend, my enlightening. He is the one you kept me together for soo long. He is the one who told me about Quora He is @Priyansh Shrivastava
I am not the same under confident girl i used to be. As i figured out that -
In india if you are not beautiful, you have to be confident and funny and over achiever and physical fit and a good speaker and a good listener. If you lack a single thing mentioned in the above list…then you are screwed in this country. Specially as girl.
And i am working soo hard to be the best version of my self. I have a bag full of certificates for rankings in inter school, inter city debates, extempore, es etc. I ride bullet in my small town and when i am riding that beast no one gives a look at the beautiful fair girls standing in fornt of them. Each and every pair of eyes are wide open and with jaws dropped to the ground. Their fingers pointing me and the only word that comes out of there mouth is "WOW"
译文来源:三泰虎 http://www.santaihu.com/47424.html 译者:Joyceliu
人生感悟—从我的童年开始,我没有对自己失去信心,也没有开始憎恨自己的原因就是"一个男孩"。我们在幼儿园的时候是同桌。他那时常和我分享他的午餐。他总是逗我笑,每次都能把我逗笑。每次我开始讨厌自己时,他就来拯救我。他让我意识到我真实的自己。我有多么美。我能成就什么。他总是让我看到我生活中光明的一面。当我男朋友的妈妈评论我的皮肤后,我很伤心,他让我开心起来。他让我觉得我才是真正的公主。我们拥有共同的情感,共同的肤色,共同的长椅,共同的肤色,共同的房子,甚至共同的血缘。是的,他是我的哥哥,我最好的朋友,我的启蒙老师。是他长久以来帮助我。是他跟我介绍了Quora,[email protected] Shrivastava
我不再是以前那个缺乏自信的女孩了。我已经克服了这个心理障碍。
在印度,如果你不漂亮,你就必须自信、有趣、有成就、身体健康、善于演讲和倾听。如果你缺少上面提到的任何一件东西,那么你在这个国家就完蛋了。尤其是对女孩来说。
我正在努力成为最好的自己。我有一个书包,里面装满了校际、市际辩论赛、即席演讲等排名的证书。当我在小镇上骑着那辆狂野摩托时,没有人会看他们面前白皙漂亮的女孩。每双眼睛都睁得大大的,下巴垂到地上。他们会用手指着我,嘴里唯一能发出的声音就是"哇"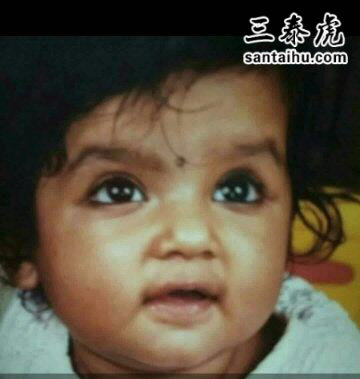 Cute enough…….
可爱吧.....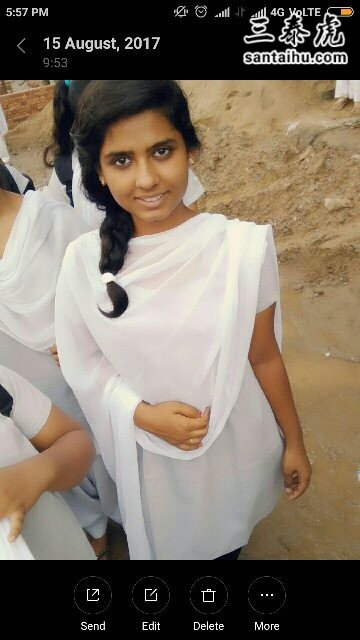 Blessed with extra chocolaty texture….. Right..
我很幸运,上天给了我巧克力色的皮肤,对吗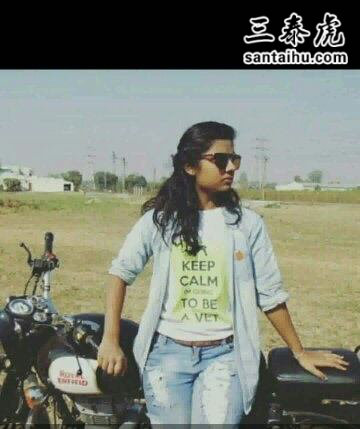 I bet you can't keep your eyes off me…when i ride this beast
我打赌,当我骑上这辆狂野摩托时,你的目光绝对无法从我身上挪开。
Keerthana, I'm an Indian teenage girl.
I'm from southern part of India where majority of the people are dark skinned but still they ridicule us .
I have been facing cricticism since my childhood. My mom and sis both are fair skinned but my dad and I are dark skinned. When I go out with my mom, people would ask me why am I dark skinned while my mother is so beautiful.
But now I accept what I am. I'm beautiful in my own ways and I don't need anyone's compliments. I don't use any fairness creams or lotions. But get lots of advice to use them. I would like to narrate two in dents that happened to me.
Scene 1:
A fellow Quoran who had been following me on quora for 2 months texted me and said that he likes me. You may think what's the purpose of mentioning it here. But what he said next irritated me.
"No one loves dark skinned girls. You must be lucky to have me."
It hurt me a lot. Being fair skinned is not beautiful. Beauty never lies in the skin, it lies in the heart. I wanted to tell him. But couldn't.
And the worst part is he too is a dark skinned guy.
我来自印度南部,那里的大多数人皮肤都黑,但他们仍然会嘲笑我们。
我从小就被评头论足。我妈妈和姐姐皮肤都白,但是我爸爸和我皮肤黑。每次我和妈妈出去,人们都会问为什么我的皮肤这么黑,我妈妈那么美。
但现在我接受了自己的相貌。我有我自己的美,我不需要任何人恭维。我不使用任何美白霜或美白乳。但很多人都会建议我用。我想说说发生在我身上的两件事。
事件1:
一个在Quora上关注了我两个月的网友给我发短信说他喜欢我。你可能会想,我在这里说这事要干嘛。但他接下来说的话激怒了我。
"没人喜欢黑皮肤的女孩。你运气肯定很好,才能遇到我。"
这让我很受伤。皮肤白皙并不就等同于漂亮。美丽不在于外表,而在于内心。我想告诉他。但是不能。
最糟心的是他也是个黑皮肤的家伙。
Scene 2:
I hope you all know default shareit profile pictures very well. They recently introduced a dark skinned girl's face. I liked that pic a lot, so kept it as my profile picture on share it. One of my friends who is a fair skinned girl kept a pic of a fair skinned girl.
While we were about to share some videos she noticed that I kept a dark skinned girls pic as my profile picture. She asked me this:
We all know you are dark skinned, but why are you kee a picture which looks like you as your pro pic. Look at mine. How beautiful is that pic.
I said:
Fair skin doesn't mean beauty. Dark is also beautiful.
She:
Stop your lecture. We all know what you are going to say. If you are not fair skinned, at least keep a beautiful girl as pro pic.
I could not argue with her.
I don't know when they are going to change. In foreign countries people pay to get tanned and here we pay to make our skin fair.
Here is the girl who you call ugly dark skinned:
事件2:
希望大家都很熟悉个人头像。最近推出了一个黑皮肤女孩的照片。我很喜欢这张照片,所以把它作为我的个人头像。我的一个皮肤白皙的朋友用了白皮肤女孩的照片作为头像。
我们要分享视频时,她注意到我选了深肤色女孩的照片作为头像。于是她问我:
我们都知道你皮肤黑,但你为什么要选这个图片做头像呢。看看我的头像。那张照片多漂亮啊。
我说:
白皙的皮肤并不意味着美丽。黑妹也一样美。
她说:
听,别说大道理。我们都知道你要说什么。如果你的皮肤不白,至少选一个漂亮的女孩作为头像的照片。
我不能和她争辩。
我不知道她们什么时候才会改变这种想法。在国外,人们花钱美黑,而在这里,我们花钱美白。
这就是你们所谓的丑陋的黑皮肤女孩: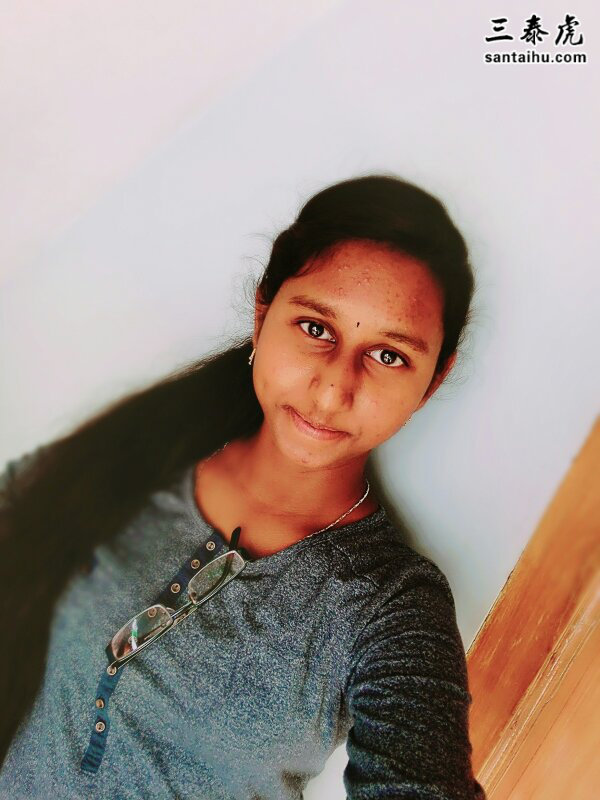 Please don't criticize us. I'm now strong enough to face you all ill minded people but not everyone is strong.
请不要批判我们。我现在内心已经足够强大,能够坦然面对一切心理黑暗的人,但并非所有人都足够强大。
Manasvi Siripurapu
Sexy!
Yes, Dusky is Sexy!
I'm dark toned. Yet, I love my color more than anything. People have been always mocking at me in regard to my color. This was one of the reasons why my ex left me! I was always given roles of demons or tribes in my school plays. I've been the least favorite grandchild. I did feel bad but, I also have people who said, 'You are dark yet charming.' If mocking could disappoint me, then appreciation could also boost me up. I chose the second. This is me:
很性感!
是的,黑皮肤很性感!
我皮肤就黑。但我最喜欢我的肤色。人们总是嘲笑我的肤色。这就是我前任离我而去的原因之一!在学校里,我总是被分派到恶魔或部落成员的角色。我一直是最不受宠的外孙。之前我确实感到很难过,但也有人对我说,"你很黑,但很迷人"。如果嘲笑能让我失望,那么欣赏也能让我振作起来。我选择了振作。这是我: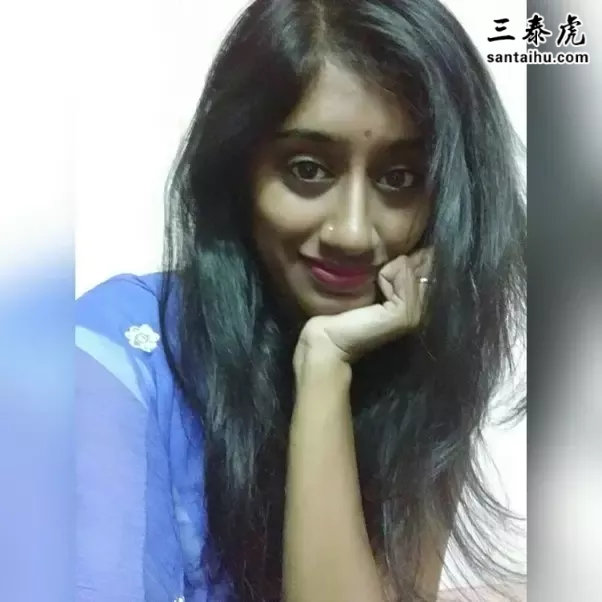 Being dark is a blessing.
You are prected from sunburns, especially in tropical countries like India.
You are less prone to skin diseases. Thanks to the melanin.
You are naturally tanned, rather the sun loves you so much that he kissed you way more than what he did to others!
You are always photo ready.
No major acne problems.
Wrinkles and folds are camouflaged.
Jewellery shines ber on you. Most of the times, diamond jewelry is advertised on black mannequins.
You catch everyone's attention(be it in anyway, you stand out in the crowd).
You don't have to spend loads on your make up.
You shine and sparkle when you sweat.
To also get into notice, the filmfare award is otherwise called as 'The Black Lady'.
黑暗是一种神赐。
你可以免受晒伤,尤其是在像印度这样的热带国家。
你不太容易得皮肤病。多亏了黑色素。
你是天生黑皮肤,太阳偏爱你,他吻你比他吻别人多!
你总是随时准备好拍照。
没有严重的痤疮问题。
佩戴珠宝首饰时更显光泽。大多数时候,钻石首饰的广告会选用黑人模特。
你吸引了所有人的注意(无论何时,你都会在人群中脱颖而出)。
你不必花很多钱在化妆品上。
当你流汗的时候,你会闪闪发光。
为了引发关注,印度电影观众奖也被称为"黑女士奖"。
Neha Gore, Content Writer
I can answer this one and I think I must.
Being a dark skinned person is absolutely normal for the people who are so called blessed with a white skin tone. It is just a problem for the person who is dark.
I am a dark skinned girl and since childhood I have faced many situations which makes me feel I am a mistake because of my skin color.
People will make fun of you and find it humorous.
Beauty is a definition only for fair skinned people, rest all are mistakes.
You will always be the last choice of your opposite gender.
My name is Neha Gore and that goes very ironic with my skin tone. So if any stranger asks me what my name is, I have noticed a sarcastic smile on more that 60% of the faces after they hear my name.
You get used to various comments like,
我能回答这个问题,我想我必须回答。
对于那些被称为有幸拥有白皙肤色的人来说,作为一个深肤色的人是绝对普通的。
我是一个黑皮肤的女孩,从小我就经历过很多难堪的场面,这让我觉得因为肤色,我就是一个错误。
人们会取笑你,觉得自己很幽默。
美丽是一个只针对白皮肤的人的定义,余下的人都是错误。
你永远是异性的最后选择。
我的名字是Neha Gore,这和我的肤色相比,很有讽刺意味。所以,如果有陌生人问我叫什么名字,我会注意到60%以上的人在听到我的名字后,脸上都会露出讽刺的微笑。
你要惯各种各样的评论,比如,
Are you visible at night?
You would always get lost if there is a power cut at night, how do people find you?
You must be from any African tribe and have come over here accidentally?
Did your Mom forget you in Sunlight when you were small?
Don't you even think of swimming, because you wont tan, you would become coal ultimately.
Why do you apply makeup? You just look like a ghost trying to look white.
These are some comments that I am used to. Many others must be experiencing some more interesting comments..
Anybody hardly realizes that behind the giggles and laughter, the person being made fun of would be feeling bad about it.
This thing has become so common in the country that it hardly matters to be discussed by anyone. But there are many who do not pay attention to all the stuff which is the correct way to handle it.
你在夜里看得见吗?
如果晚上停电,你会迷路的,人们怎么才能找到你?
你一定是非洲部落的人,不小心到这里来的吧?
你小的时候,你妈妈肯定把你落在太阳地里,忘了带你回家吧?
你就别想游泳了,因为你会变成煤炭的。
你为什么要化妆?你看起来就像一个试图抹白的鬼魂。
对于这些评论我已经以为常了。
几乎没有人意识到,在咯咯的笑声背后,被取笑的人会为此感到难过。
这件事在这个国家已经如此普遍,以至于几乎没人讨论这件事。但是有很多人并没有注意到正确的处理方法。
If anytime, anyone tries to prest and ask others not to do so then a very casual reply shuts the topic down. "Dude we are just kidding. Why do you need to get so serious about such a silly topic?"
I do not think color shaming is a silly topic for the ones who face it on a regular basis.
But once, my body color helped me a lot.
Scene- Two guys were following me when I was going back to my home. As soon as they came by my side with their vehicle, they looked at me. One of them said to the other, "No dude. Lets go. She is too dark for us." and before I could say anything, they left. So even eve teasers are color specific all the time I guess.
At the end all that matters is accepting yourself for the way you are and being proud of it. I am very sure and happy for the fact that most of us do not get disheartened by the bullying of others and continue to lead a normal life. Many others have understood that color shaming is not cool and have stopped making fun of others. I hope this thing continues till the end.
如果在任何时候,有人想提出并要求其他人不要这样做,一个非常随意的回答就会使话题停止。"伙计,我们只是在开玩笑。你为什么要对这样一个愚蠢的话题这么较真呢?"
我不认为对那些经常面对肤色羞辱的人来说,这是一个愚蠢的话题。
但有一次,我的肤色帮了我很多。
那是我回家的时候,有两个男人尾随我。他们驾车来到我身边时看了看我。其中一个对另一个说:"不,伙计。我们走吧。她对我们来说太黑了。我还没来得及说什么,他们就走了。所以我猜即使是夏娃的诱惑也要看肤色的。
最后,最重要的是接受自己的本来面目并以此为傲。我很肯定,也很高兴我们大多数人没有因为别人的欺凌而灰心丧气,而是继续过正常的生活。许多人已经知道肤色歧视不好,也不再取笑他人。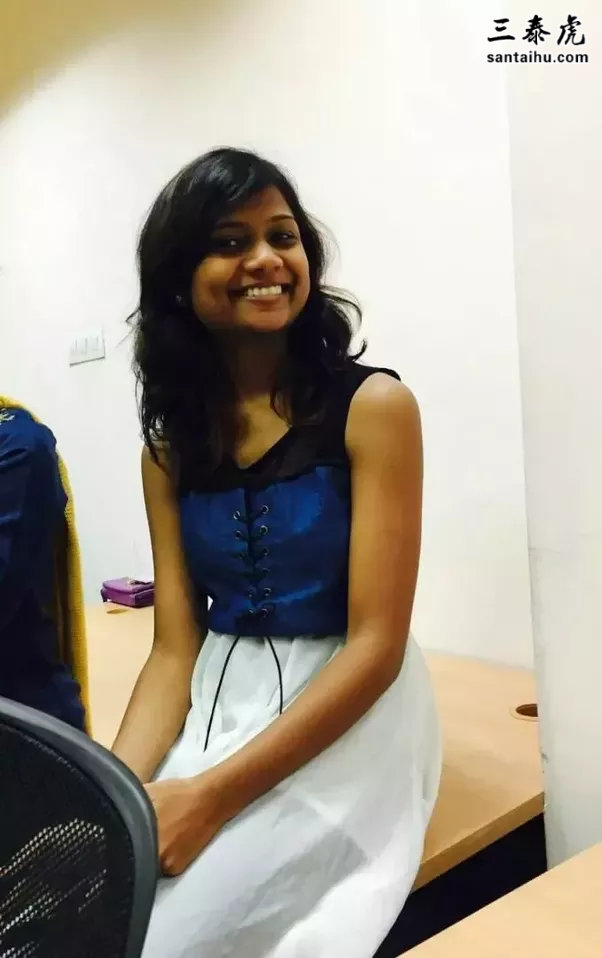 For the ones reading this answer, this is me and I love my skin color. I don't think I would have looked better than this ever.
Yes, we are dark and we are proud of it.
In this country, I just wish a day comes when people like us are also counted as human beings and not just as a medium of cracking jokes.
Peace!
Edit 1: It feels great to get such an zing response from everyone. Difference can surely be made if everyone thinks like you guys.
Thanks for the upves and comments. For a few people who insisted me to upload a few more images.. Here it goes….
致那些正在阅读这个回答的人,这就是我,我爱我的肤色。我不认为我会比现在看起来更好。
是的,我们是黑,我们为此感到自豪。
在这个国家,我只希望有一天,像我们这样的人也能被视为正常人,而不仅仅是开玩笑的对象。
和平!
编辑1:能从每个人那里得到如此惊人的回应,我感觉很棒。如果每个人都像你们一样思考,肯定会不一样的。
谢谢你的支持和评论。有些人坚持让我多上传几张照片…请查看哦。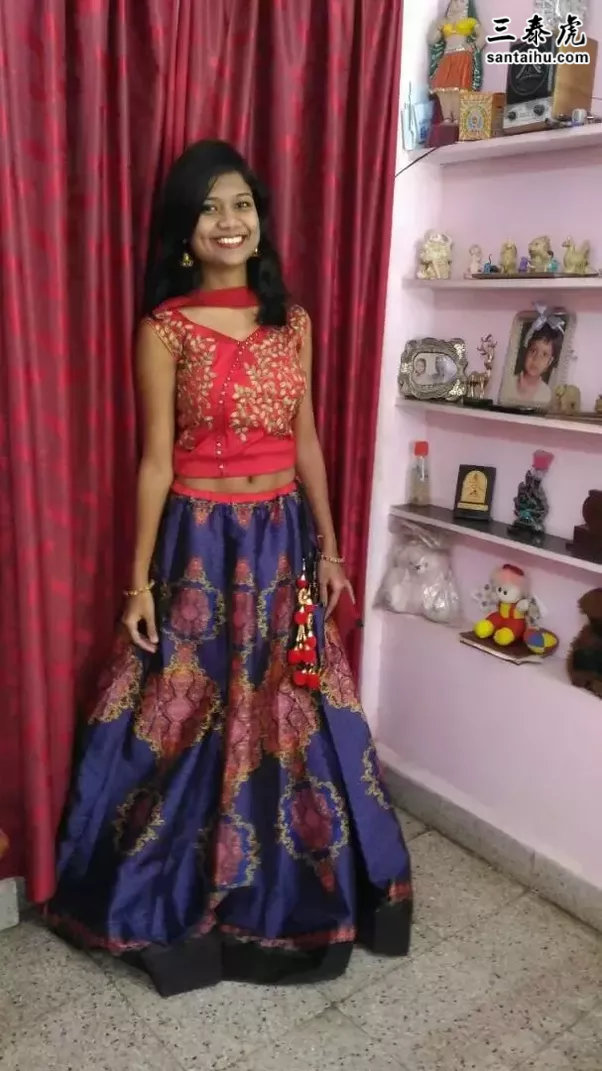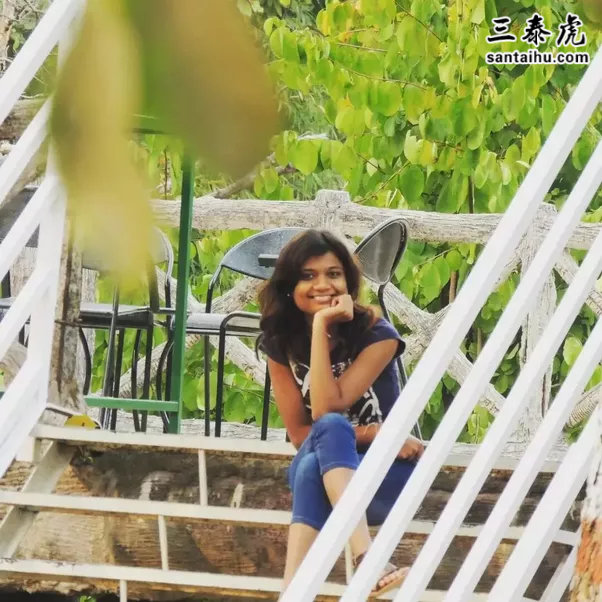 Edit 2: Many people in the comment section told me 'I am not that dark, so I am not the best person to answer this question'. I wonder if a person like me has to face unpleasant situations in spite of being 'That dark' then conditions would be miserable at times for the people who are 'Actually dark'.
编辑2:很多人在评论区告诉我"我没有那么黑,所以我不是回答这个问题的最佳人选。"我想知道,像我这样的人也要面对不愉快的情况,那么对"真的很黑"的人来说,情况有时会很痛苦。
Ananya Priyadarshini
I am dark skinned so here I will share the in dents that I have experienced.
In my school, I had participated in a group dance competition. I was doing well in it but I was rejected from the group by my dance teacher. I couldn't participate. And it was all because of my dark skin. He did this only because he wanted all the members to be good looking enough for stage performance. I didn't feel good.
My maasi(my mother's elder sister) always tells me to apply some fairness creams or lotions, ayurvedic creams blah blah blah blah... so as to lighten my skin colour. She often told me these exact words -'why are you turning so dark day by day. Your parents have enough money. At least buy some fairness products and apply them!' Seriously I felt very bad.
While choosing clothes for me I have to think about it hundred times. Which colour, what type of design etc etc. Will it be so b or so light for my skin? What will others think about it?
I started hating myself . I didn't want to see myself in mirror because I was influenced by the way.
Even now there are some people, who don't like me, they are avoiding me and that too only because of my dark skin.
Now, I have learnt that the skin colour may be the first priority to someone but I just don't care!! I have to live my own life and nobody else will play my part. So why should I change myself according to their wish?
I want to love myself the way I am! I want me to be my first true love.
Thank you !
我皮肤黑,所以我要分享一下我所经历的事件。
在我的学校,我参加了一个团体舞蹈比赛。我跳得很好,但是我的舞蹈老师不让我入团。我不能参加。原因就是我皮肤黑。他这样做只是因为他想让所有的成员在舞台上都足够漂亮。我感觉很不舒服。
我的姨妈总是让我涂一些美白面霜或乳液,阿育吠陀面霜等等……亮白的肤色。她经常对我说这句话——"你为什么越来越黑?你父母有足够的钱。至少买一些美白护肤品,好好涂抹!"说真的,我感到很难过。
在为我挑选衣服的时候,我必须考虑上百次。什么颜色,什么设计款式等等。对我的肤色来说,会很亮吗?别人会怎么想?
我开始讨厌自己。我不想在镜子里看到自己,因为我被这种想法影响了。
即使是现在,还是有一些人不喜欢我,他们单纯因为我的皮肤黑而回避我。
现在,我知道了肤色可能是一个人的首要考虑因素,但我就是不在乎!!我必须过我自己的生活,没有人能代替我。我为什么要按照他们的意愿改变自己呢?
我要爱现在的自己!我希望我成为自己的第一个真爱。
谢谢你!
Nivin Krishna S, Section Engineer at Kochi Metro Rail Limited (2017-present)
Questionnaire for all my Indian friends,
Your really pretty college friend got married and her facebook feed shows something like this, what is your first thought?
给我所有印度朋友的问卷调查,
你真的很漂亮的大学朋友结婚了,她的facebook动态更新了这个图片,你的第一个想法是什么?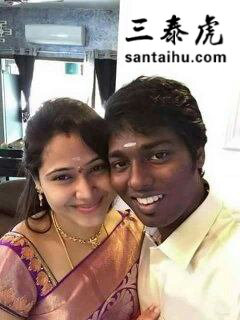 Standing in a crowded bus, you really need to sit down. Seat next to you has two boys sitting, white skinned and dark skinned, to whome would you ask for a seat?
School anniversary, teacher told you to pick a dance partner from two girls, you don't know both of them. Would you pick the dark girl or white girl?
Hungry in a strange place with strange people and unknown language. You have a weak stomach. Two similar tea shops run by a white guy and dark guy, which one will you try?
Watching movie, hero/heroine is making fun of someone for being dark in a racist way and everyone around you is roaring with laughter
站在拥挤的公共汽车上,你真的需要坐下来。你旁边坐着两个男孩,白皮肤和黑皮肤,你想坐在谁边上?
校庆,老师叫你从两个女孩中挑一个舞伴,两个你都不认识。你会选皮肤黑的女孩还是皮肤白的女孩?
在一个陌生的地方饥肠辘辘,星期围都是陌生的人,陌生的语言。你的胃快受不了了。有两家差不多的茶馆,一个白皮肤人开的,一个黑皮肤人开的,你会去哪一家?
看电影的时候,男/女主人公用主义攻击嘲笑一个黑皮肤的人,而你星期围的每个人都在哈哈大笑。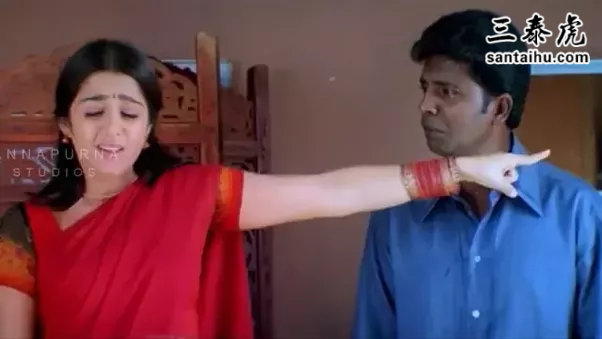 Are you shocked, angry or laughing?
First day in new school, you enter the class and two seats are vacant. Would you sit with white boy or dark boy?
In a crowded bus, felt somebody trying to pick pocket you, turns back and there are two guys in back seat, one dark and one white, who is your first choice as the culprit?
Think about your answers, and tell me with a straight face that skin colour doesn't matter, only your ability and skills does.
Now imagine a four year old girl, full of energy and innocent enthusiastic charm. She has got a killer smile that will melt your heart. Her cute little stories and out-of-nowhere dances can make you laugh all day.
Like a free bird fleng it's wings to explore the wonders and adventures life can offer.
你是震惊、生气还是大笑?
在新学校的第一天,你进入班级,有两个座位空着。你会和白皮肤男孩还是黑皮肤男孩坐在一起?
在一辆拥挤的公共汽车上,你觉得有人想要偷你的东西,转身看到后座上有两个人,一个黑,一个白,你的第一反应是谁?
想想你的答案,一本正经地告诉我,肤色并不重要,重要的是你的能力和技能。
现在想象一个四岁的女孩,充满活力和天真热情的魅力。她有着能够融化你的心的迷人微笑。她可爱的小故事和莫名其妙的舞蹈能让你笑上一整天。
就像一只自由的鸟展翅探索生命存在的奇迹和冒险。
She is dark.
Let's see how she grows up
Childhood,
Her cousins, friends and schoolmates starts teasing her calling 'karumbi' or 'kaaloo'. She can't understand why, but when she does, she can't stop it. Because it is considered normal to tease dark girls.
Her text books have pictures like this.
她肤色暗黑。
让我们看看她是怎么长大的。
童年,
她的堂兄弟姐妹、朋友和同学嘲笑她皮肤黑。她不明白为什么,但当她明白时,她无力阻拦。因为戏弄黑皮肤的女孩不是什么大事。
她的课本上有这样的图片。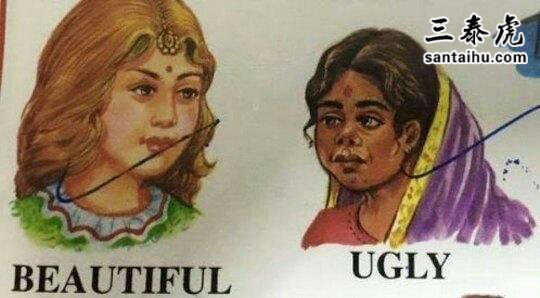 She overhears parents worrying about her skin colour, she couldn't understand words like marriage and dowry. when she is reluctant to drink the 'special milk', they tell her that it will make her beautiful.
Adolescence
She no longer smiles like she used to be, but still got some of her old charm. Doesn't initiate a talk with others, but is funny once she does.
From TV ads, bill boards, news papers, from every street and corner her favourite movie actor and cricket player is telling her to bleach her skin, or stay ugly.
She tries fair and lovely cream, herbal creams, ayur Baba's home made creams, With no effect or lots of side effects.
Doesn't like to shop, has an i-dont-belong-here feeling in shop malls and fashion stores.
She no longer looks in the mirror
She no longer pose for selfies, if she has to do a group photo, she never choose the center spot, Always the corners behind someone else's shadow.
Doesn't face or talk to boys.
她无意中听到父母担心她的肤色,她听不懂像婚姻和嫁妆这样的词。当她不愿意喝"特别的牛奶"时,他们会告诉她,这会让她变得漂亮。
青春期
她不再像以前那样微笑了,但仍有一些小时候的魅力。她不主动和别人说话,但一旦开口就很有趣。
从电视广告、广告牌、报纸上,从每一条街道和每个角落,她最喜欢的电影演员和板球运动员都在告诉她,要么把皮肤漂白,要么就继续做个丑八怪。
她尝试了美白霜、草药乳霜、大叔自制乳霜,要么没有效果,要么有许多副作用。
她不喜欢购物,在商场和时装店都有一种"我不属于这里"的感觉。
她不再照镜子了。
她不再摆姿势自拍,如果要合影,她从不选择中间的位置,总是躲在别人的影子后面。
她不愿面对男孩,也不跟男孩说话。
Youth
Hates her body, most of the time keeps to herself
Afraid of stages or facing a group of people.
Her collegemates and teachers remember her as a quite, obedient, regular girl, who doesn't smile that often. She is never part of their interesting stories.
Poor performance in job interviews, has this constant feeling of being underqualified.
Idea of relationships or marriage gives her fs, because all she see in matrimonials are fair girl ads like these.
She/he is that dark looking, soft spoken friend of you. Next time you see them, remember, there is a soul inside her/him, a soul who was denied a fair chance of healthy growing-up, a soul who had been molested, beaten up and tortured to the core by our toc social standards.
青年
讨厌自己的身体,大部分时间都是一人独处。
害怕舞台或面对一群人。
她的大学同学和老师们都记得她是一个安静、听话、循规蹈矩的女孩,不常微笑。她从来不存在于他们的有趣故事中。
在面试中表现不佳,有种不断被低估的感觉。
谈恋爱或结婚的想法让她感到恐惧,因为她在婚礼上看到的都是漂亮女孩。
她/他就是你那个肤色暗黑,说话温柔的朋友。下次你再见到他们的时候,请记住,她/他的内心深处有一个灵魂,一个被剥夺了健康成长的公平机会的灵魂,一个被我们有毒的社会标准深深折磨的灵魂。