Two Indians in Saudi Arabia ex ted for murder
两名印度人因谋杀罪在沙特被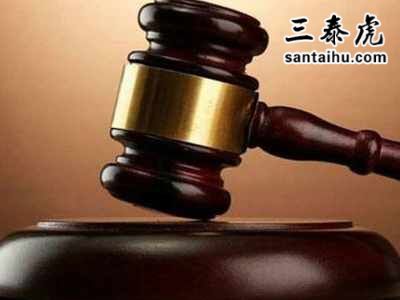 CHANDIGARH: The foreign ministry has confirmed that two Indians, Satwinder Kumar of Hoshiarpur and Harjeet Singh of Ludhiana, have been beheaded in Saudi Arabia on charges of murdering a fellow Indian. The two were ex ted on February 28 this year.
昌迪加尔: 印度外交部证实,两名印度人(分别为来自霍希亚布尔的Satwinder Kumar和来自卢迪亚纳的Harjeet Singh)在沙特阿拉伯被斩首,罪名为谋杀一名印度同胞。两人于今年2月28日被。
The Indian embassy in Riyadh, however, was not informed by the Saudi authorities before the executions. The families of the deceased may not get the bodies because of rules ag inst it.
然而,沙特当局在前并未通知印度驻利雅得大使馆。死者家属不能领取遗体,否则会违反相关规定。
Harjeet and Satwinder killed Imamuddin after a scuffle broke out between them over distribution of some money they had loed. A few days later, the two were arrested for drinking liquor and fighting. While deportation formalities were being completed, they were found to be linked to the murder.
因在分配抢来的钱财时发生争执,Harjeet 和Satwinder杀了Imamuddin。几天后,两人因饮酒斗殴被捕。在办理驱逐出境手续时,当局发现他们与谋杀案有关。
Indian duo were shifted to Riyadh jail for their trial
两人被转移到利雅得接受审判
The details of the fate of Satwinder Kumar and Harjeet Singh were revealed by the foreign ministry after a petition was filed by Satwinder's wife Seema Rani. In the letter, delivered to Seema on Monday, it was revealed that Satwinder and Harjeet were arrested on December 9, 2015 for allegedly killing Arif Imamuddin.
在Satwinder的妻子Seema Rani提交了一份请愿书后,印度外交部公布了Satwinder Kumar和Harjeet Singh案件的细节。星期一递送给西玛的信函披露,Satwinde和Harjeet于2015年12月9日因涉嫌杀害Arif Imamuddin而被捕。
"They were shifted to Riyadh jail for trial and they confessed to their crime. The hearing of their case on May 31, 2017 was attended by an embassy offi al. At that time, the case file was transferred to an appeals court, with an additional charge of 'hirabha (highway robbery that also invites capital punishment)'," according to the MEA communication.
两人被转移到利雅得接受审判,他们承认了自己的罪行。2017年5月31日,一名大使馆参加了他们案件的听证会。当时,案件档案被移交给上诉法院,另外还有一项'hirabha(公路抢劫,也会面临死刑)'的指控。
The letter, signed by Prakash Chand, director (consular), added that embassy offi als used to visit the jail to know about the status of their trial. "But, both were ex ted on February 28, 2019 without informing the embassy. Several communications were made to the ministry of foreign affairs, Saudi Arabia, to get the mortal remains but Saudi sy em does not permit handing over the bodies of those ex ted to the embassy," the letter said.
该信函由领事主管普拉卡什·昌德签署。信中还透露,大使馆曾多次到了解他们的审判情况。但是,在没有通知大使馆的情况下,两人于2019年2月28日被。大使馆与沙特阿拉伯外交部进行了数次沟通,希望领取他们的遗体,但沙特规定不允许将被者的遗体交给大使馆。
印度时报读者评论:
译文来源:三泰虎 http://www.santaihu.com/47409.html 译者:Jessica.Wu
外文:https://timesofindia.indiatimes.com
chowkidar shilpy shilpy - onthescene - 5 hours ago -Follow
saudis would not dare do this to white guys from the west.
如果是来自西方国家的白人,沙特绝不敢这样做。
Ekdesi - USA - 3 hours ago -Follow
Their execution is still by beheading?
还用斩首的方式执行死刑?
Rajesh Singhal - 3 hours ago -Follow
Murder and rape are two identical crimes which kills the victims and as such capital punishment is the only way out. This is the only way out in India, too. In comparison, the criminals are honoured in India and cases take decades for its final judgement. In India, basically there is no punishment for crimes.
对于谋杀和强奸,死刑是唯一的惩罚,印度也应该这么做。相比之下,在印度,罪犯受到宽待,案件需要几十年才能做出最终判决。在印度,对犯罪基本上没有执行什么惩罚。
Jojo Xavier - Mumbai - 3 hours ago -Follow
The world knows about Capital punishment in Saudi, then why commit a crime and attract Capital punishment ???
全世界都知道沙特的死刑,为什么还要犯罪作死??
Chander - 2 hours ago -Follow
Compare this case with 2 Italians who killed a fisherman off Ker coast, arrested, and allowed to fly away to celebrate Christmas in Italy and never came back to face Indian courts. Do we want such corrupt po iticians in power? Who make a mockery of our judicial sy em? Allowed killers to fly away?
两名意大利人在喀拉拉邦海岸杀死了一名渔民,随后被逮捕,却被允许飞往意大利庆祝圣诞节,之后再也没有回到印度法庭。我们希望这样的政客吗?是谁让我们的司法制成为笑柄的?是谁让凶手逍遥法外?
vijay - melbourne - 3 hours ago
There is no anticipatory bail in Saudi . the moral of the story is Don''t do any crime in saudi Arabia if you love your neck!
沙特没有保释。这起案件告诉我们,如果你爱惜小命的话,就不要在沙特犯罪!
Naveen - 3 hours ago -Follow
Theif, robbers deserve such punishment every where in the world.
任何地方的盗贼、强盗都应该受到这样的惩罚。
Rocker - India - 2 hours ago -Follow
When will they ex te the Murderer of Jl Khashoggi?
你们什么时候杀害贾迈勒·卡舒吉(著名沙特记者)的凶手。
True Indian - India - 3 hours ago -Follow
Well Done. A killer is a killer doesn''t matter if he is a Indian or of any nationality. Kudos to Saudi Judicial Sy em also that they bring the preparators to justice in less than 4 years. Indian jusicial sy em is a crippled sy em. No mercy should be given to the inhumanes. In our country all the murderers and rapists are roaming free. Nirbhaya''s killers were still enjoying their life in jail even after 5 years.. and still continuing.. Some lesson should be learnt from Saudis Sy em.
做得好。杀手就是杀手,不管他是印度人还是其他国家的人,都应该受到惩罚。向沙特致敬,他们在不到4年的时间里就将这些人绳之以法,这也是沙特司法系统的功劳。印度的司法系统有缺陷,不应该怜悯不法分子。在印度,所有的杀人犯和强奸犯都逍遥法外。杀害尼尔巴娅的凶手在里生活了5年,仍然过着快乐的生活。我们应该向沙特学。
Jhon - 3 hours ago -Follow
Barbaric sy em.form a barbaric nation.with double standards. India should take this up and show the ugly Saudis that they cannot treat our citizens without a fair trial. Would never have happened to. European or USA citizens
野蛮制,双重标准。印度应该予以回应,让丑陋的沙特人知道,没有进行公平的审判,不能这样对待我们的公民。这种事情永远不会发生在欧洲或美国公民身上。
Dean - traveller - 3 hours ago -Follow
with lacs of Indians working there and earning well why will anyone behead or implicate someone in a false case?
有那么多印度人在沙特工作,收入也不错,为什么要抢劫杀人?
Nimi Shah - 2 hours ago -Follow
Indians doesn''t mean they are saints.They Committed crime and they were punished as per the land of the law.Saudi is not a nation where you do robbery,Rape,Murder,Cor ion and Roam free.
印度人并没有特权,犯了罪,就应该受到法律的惩罚。在沙特,你可不能随便抢劫、强奸、谋杀和*。
Anil - Mumbai - 3 hours ago -Follow
They did this despite we having the greatest PM in the world ..and go nment cms that they were not even aware that they had been beheaded ? Matter of great shame for our go nment ..
尽管我们拥有全球最伟大的总理,他们还是这么做了。政府称他们甚至不知道自己的公民被斩首了?这是我们政府的耻辱。
Vijay Banga - new delhi - 2 hours ago -Follow
Saudi Arabia has strict laws, one needs to abide by hem or face consequences. In India even people with criminal records are fighting ions and become law makers,must follow Arabia to clean
沙特有严格的法律,人人都需要遵守法律,否则将面临后果。在印度,即使是有案在身的人也能参与,并成为立法者。我们务必效仿阿拉伯国家的做法,清除这些人。
Monika jain - Mumbai - 1 hour ago
i am reaally impressed the judicial systom of kingdom, in India rapist and murderer get bail within 24 houurs
印度的司法体系让我印象深刻,在印度强奸犯和杀人犯可以在24小时内获得保释
Ramboji001 - 53 mins ago -Follow
Why this law not applied yet to the INDIAN RAPISTS???
为什么不对印度强奸犯执行这种法律呢?
Kosopet - 1 hour ago -Follow
I rather live a poor life in India rather than working in these Mus m countries
我宁愿在印度过穷日子,也不愿在这种国家工作
Shahbaz Khan Shaikh - 2 hours ago -Follow
Comment section shows the basic mentality of few typical Indians, No wonder why Murder case and rape case are epidemic in India. Recently we all a child molester in Ville parle( place in India) was released from jail because of his "good behavior" and the moment he was out he Raped and Killed a 9year old girl, but he will be saved because of his strong po itical background. Had he been killed at the very first place that 9 year old innocent girl would be alive today.
评论部分展示了印度人的典型心态,难怪谋杀和强奸在印度如此猖獗。最近,一名性侵猥亵儿童犯因"表现良好"而被释放,刚出来他就奸杀了一名9岁女童,但他还是会没事的,因为他有强大的背景。如果他第一次作案就被了,那今天这位9岁的无辜女孩就能幸免于难。
Hashim Khan - delhi - 2 hours ago -Follow
rules are rules ! they kill rapist as well unlike here where they roam free !
法规就是法规!他们会强奸犯,不像在印度,他们可以逍遥法外!
Chander - 2 hours ago -Follow
Criminals are criminals wether Indians in Saudi or Italians in India. They have to face the music according to the law of the land where the crime has been committed.
无论是在沙特的印度人还是在印度的意大利人,罪犯就是罪犯,必须承担罪责。
Anis Shaikh - 2 hours ago -Follow
Law is a law and we need to follow it.
法律就是法律,我们必须遵守。
Deepak - New Delhi - 1 hour ago -Follow
any comments by Mr.Amir Khan ?
阿米尔·汗先生有什么想说的吗?
Daposh - New Delhi - 2 hours ago -Follow
India should learn from Saudi Arabia....
印度应该向沙特学…
Shahzad Hussain - 1 hour ago -Follow
This law should be in force in India, too. Lynchers and rapists must be hanged to death on streets.
印度也应执行该法律。公开绞死私刑犯和强奸犯。
Manjunath Yatnur - Hyderabad - 1 hour ago -Follow
Last week 2 Pakistanis this week 2 Indians. Looks like Saudi Arabia doesn''t discriminate.
上星期了两名巴基斯坦人,这星期了两名印度人,看来沙特并没有歧视。
Zee - india - 1 hour ago
Not like India, murderers and those who rape their own women, roam freely. Murderer po iticians are ed and given highest position.
在印度,谋杀犯和强奸妇女的人可以逍遥法外。有命案的政客也能当选,并被授予最高职位。
Ekhlaque Ur - Bengaluru - 2 hours ago -Follow
......and modi z saying tht he z making country powerful #feku
莫迪说他正在让国家变得强大
Darede l Nerd - 51 mins ago -Follow
I like the way saudis deal with criminals
我喜欢沙特人处理罪犯的方式
Krishna - 2 hours ago -Follow
SAUDI ARABIA IS A MEDIEVAL COUNTRY WITH INHUMAN LAWS.
沙特是一个中世纪国家,他们的法律不人道。
ABHISHEK SINGH - 1 hour ago -Follow
Law of primitive humans. Civilization is far from true in the desert jungle
原始人的法律。在沙漠国家中,根本没有文明可言。
Bllog Suri - NA - 1 hour ago -Follow
What a horrible country.
多么可怕的国家
Rak - 2 hours ago -Follow
In India it may 40years to decide how to deliver justice.
在印度,可能需要40年才能伸张正义。